More Options for a Cleaner Design
Clean. Sophisticated. Elegant.
No matter how you describe it, a "clean" design is simple and uncluttered, often with the colour white playing a prominent role.
And it's immensely popular with commercial designers and clients alike. For years, 949 White ColorCore®2 Laminate has been the go-to laminate option for clean designs, as the colour through surface eliminates the brown line typically associated with high pressure laminate to provide an upscale designer look.
But as tastes evolve, designers have pushed the "clean" trend into more than just solid colours. Stone and woodgrain looks have found a home in high-end designs, and Formica Group has responded with more ColorCore®2 Laminate options than ever before.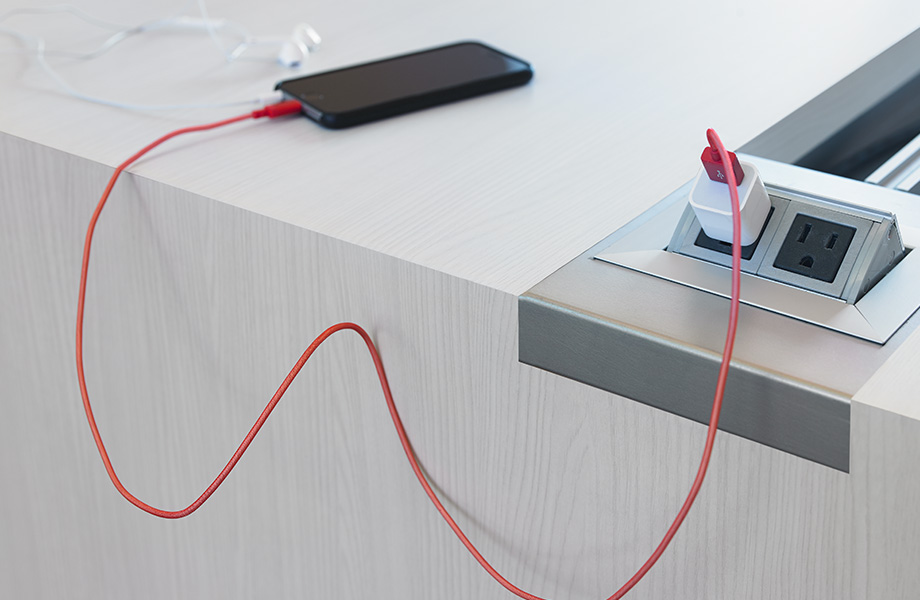 In addition to solids like White, New White, Mission White, Surf and Folkstone, Formica Group now offers Carrara Bianco, White Ash, and White Twill as ColorCore®2 Laminate options with a white core. This expanded offering allows designers the flexibility to mix and match surfaces without the brown edge line to maintain the simple and uncluttered look of a clean design.
Additionally, all ColorCore®2 Laminates offer the same durability as traditional HPL, and cost a fraction of the price of real stone and woodgrain surfaces.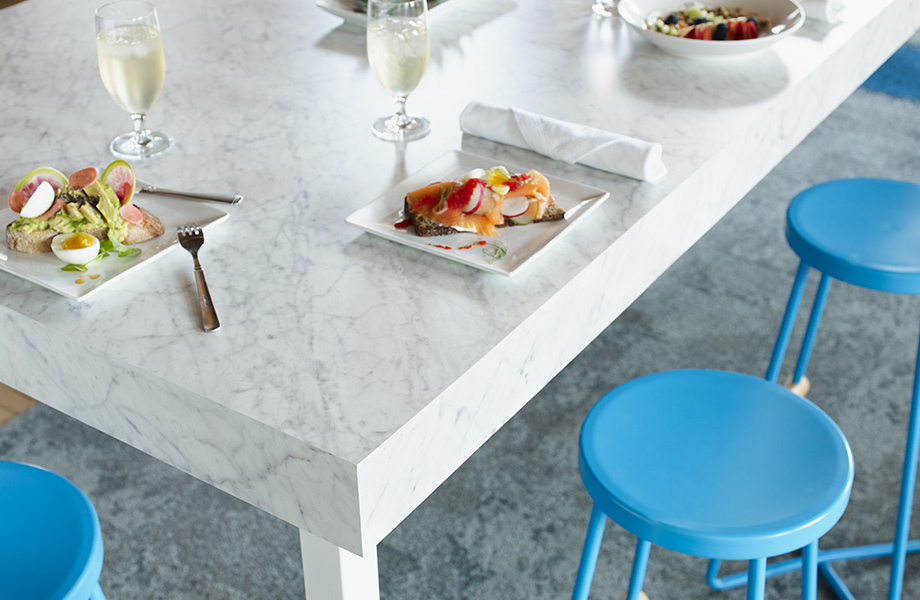 And while white is a staple in most clean designs, a coloured edge is a great option for any number of commercial applications where the finishing touches enhance the design. Formica Group now offers ColorCore®2 Laminates in even more solid colours (Navy Blue, Mouse, Mojave), as well as multiple patterns with a coordinated colour core.
With new solid colour, stone, and woodgrain options, ColorCore®2 Laminates by Formica Group gets to the core of your next high-end design with a clean edge for any commercial surface.