The Story Behind Naming Everform™ Solid Surface
Get the scoop on how Formica® Solid Surfacing was reimagined as Everform™ Solid Surface as part of the launch of the 2021 Formica® Specialty Collection.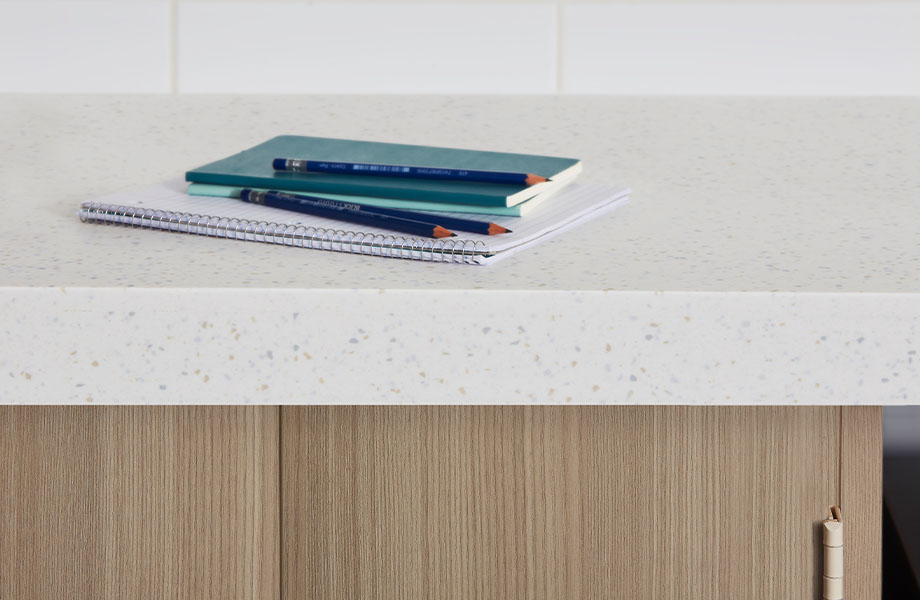 What's in a (Brand) Name?
Every brand name tells a story. It means something beyond simply words or letters. Done well, it helps people make a meaningful, positive connection with something in their life — something they trust.
Considerations for Renaming
When Formica Group set out to rename its popular Formica® Solid Surfacing line in 2019, the team leading the charge had to think about what this acrylic solid surface really meant to customers.

The team wanted something short and sweet, a memorable name. It had to capture the essence and benefits of this beautiful, hygienic, highly moldable surface. We wanted a new name that would make the collection stand apart, which would coincide well with the 2021 Formica® Specialty Collection launch.
Everform™ Solid Surface Was Born
We partnered with a branding team that generated a list of 1,000 possibilities, which we ultimately whittled down to one: Everform™ Solid Surface.

"Ever" points to the durability and renewable capabilities that make this acrylic solid surface everlasting. "Form" is a nod to design flexibility. Everform™ Solid Surface can be shaped into virtually any concept for maximum creativity. "Form" also provides a nice nod to Formica Group.
The Everform™ Solid Surface Collection
Today this streamlined, curated set of patterns brings to life innovative designs across healthcare, education and other commercial spaces. In addition to high-traffic countertops and worktables, water-resistant Everform™ Solid Surface is available in coordinating sinks and shower surrounds.

Everform™ Solid Surface is a great option for stylish, hard-working surfaces that stand the test of time.