Four Trends Shaping Education Design
With back-to-school season upon us, we got the inside scoop on the major shifts happening in education design from a leader in the industry.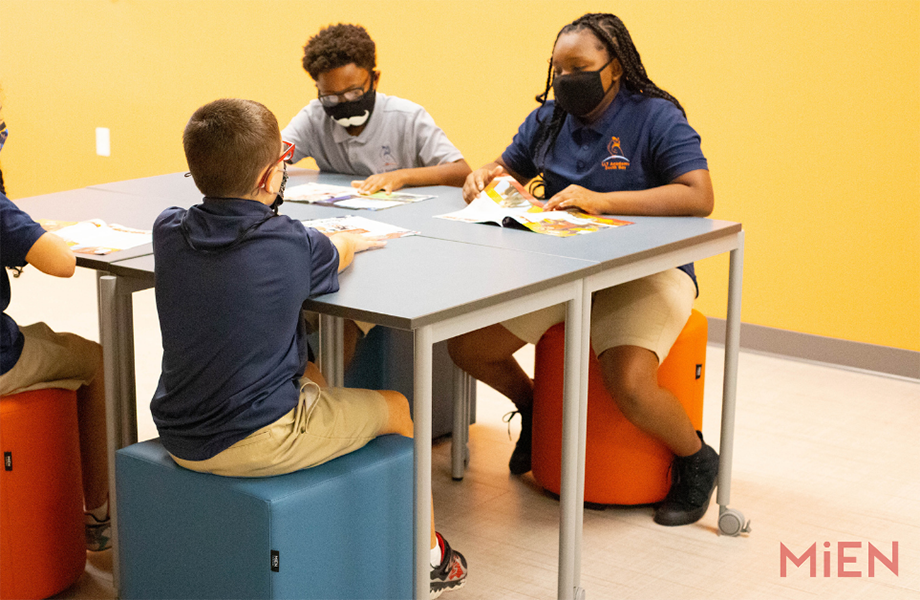 A Time of Change for Educators and Designers Alike
Students and teachers are heading back to school at a time when many aspects of the education landscape have changed — and will continue to do so for the foreseeable future. Educators are evaluating how best to leverage federal stimulus relief funds available via the Coronavirus Aid, Relief and Economic Security Act (the CARES Act) in addition to other funding bills.

"We will continue to see physical spaces change to a more student-centered, technology rich space, and schools now have an opportunity with the federal funding they maybe didn't have the luxury of before the pandemic," said Dr. Christina Counts, VP of Education, MiEN Company, a furniture specialist focused on the education space.
The Impact of the Pandemic
According to Dr. Counts, the pandemic validated the momentum of many forward-looking districts that were already embracing flexible, future-ready design and instruction concepts within their schools. For others, it demonstrated the necessity of updating decades-old design models and provided a path forward. "Designs have to be flexible and adaptable to fit changing instruction models," she said.

With these factors in mind, here are the four trends to keep an eye on within education design.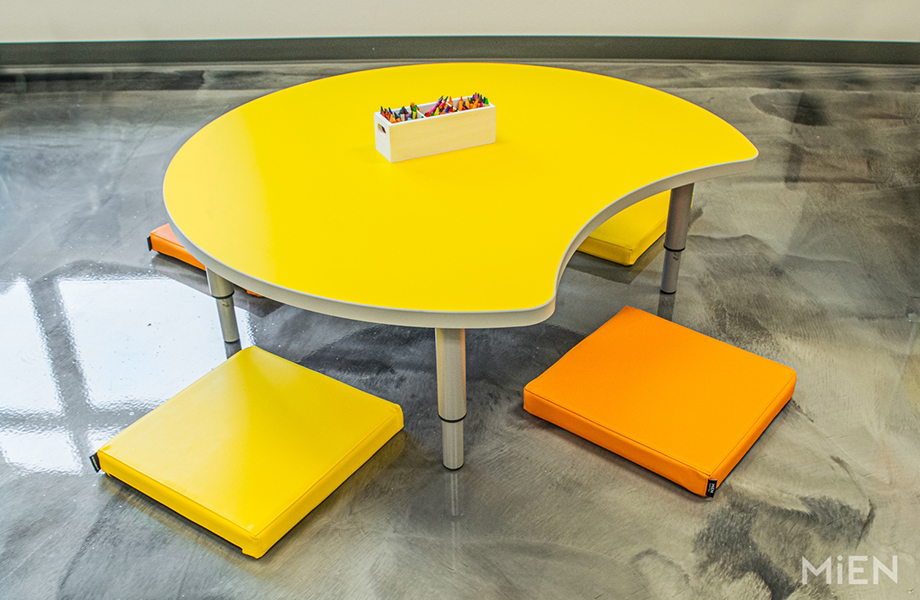 1.
Creating Healthier, Safer Environments

School administrators are focused on building impactful learning spaces that can be reconfigured easily to support physical distancing, ease of cleaning and improved air flow. "This stems from the federal stimulus dollars directed to creating environments that are healthy and safe for students," Dr. Counts said.

As furniture and other furnishings need to be moved and cleaned frequently, impact resistance is key. "Durability is a huge factor, especially for furniture. HPL [high pressure laminate] is a standard because you know it will last 20 – 30 years," she said. "We are driven to laminate because of its durability."

Explore the hundreds of patterns and colors available in the Formica® Laminate Collection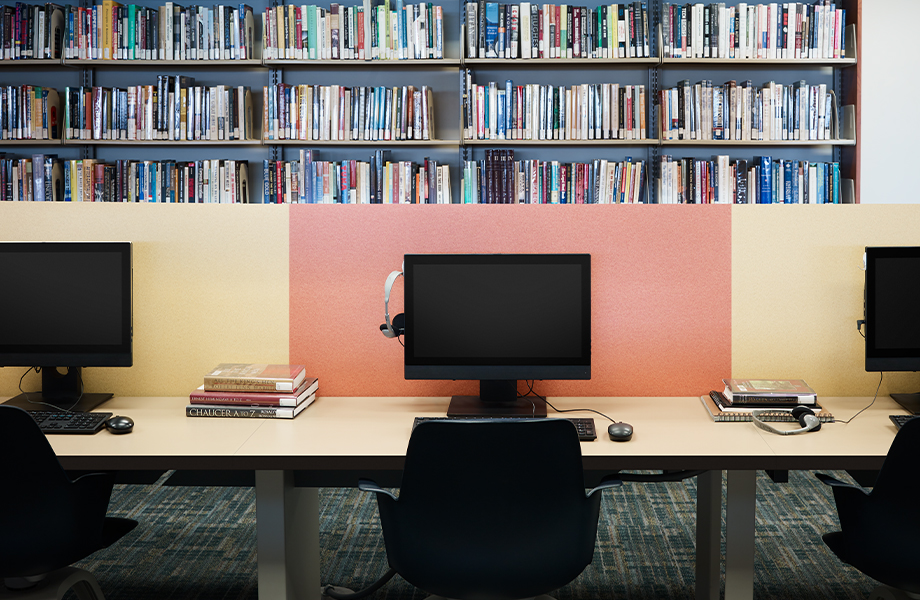 2.
Integrating Technology as an Essential Element

The design of MiEN's furniture products supports the increasing importance of technology in learning, especially as classes may now be delivered in person, remotely or in a hybrid fashion. "There's no way around the role of technology," Dr. Counts said, citing the prevalence of 1:1 devices, the need for effective connectivity and how the gamification of learning is changing instruction. Ultimately, she stressed that "access to technology, whether for remote learning or face-to-face learning, is about establishing the human connection through design choices." This is an important concept to consider when planning layouts that maximize interaction while incorporating technology.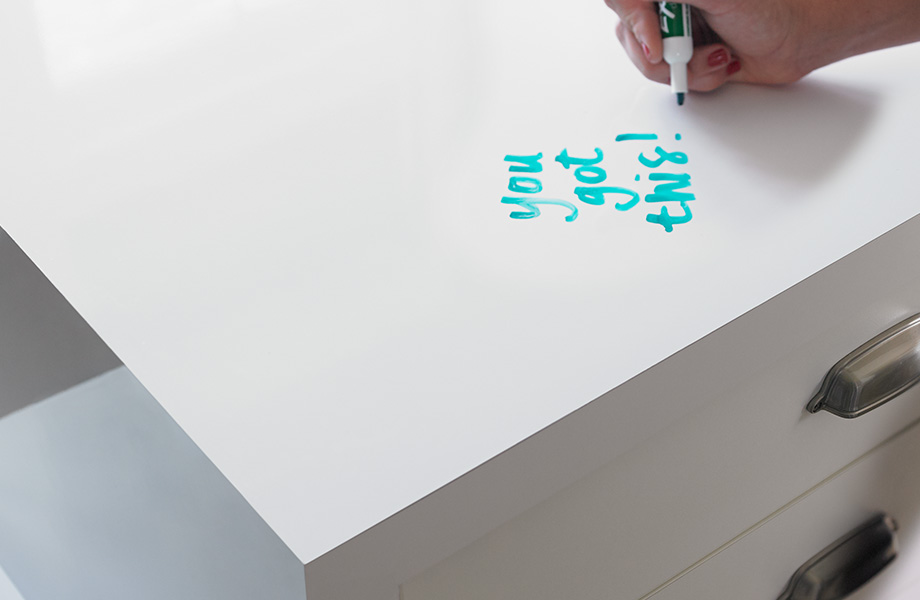 3.
Creating More Inclusive, Equitable Spaces

"Education is not one-size-fits-all anymore," Dr. Counts emphasized. "It's no longer about having 30 of the same desk and 30 of the same chair." This means designs need to support a range of different students with varied learning needs in the same space. Schools truly require innovative options, such as standing-height desks, stools and ways for kids to fidget as they learn. "It's important to allow kids choice in selecting the best option to support their learning style," she said, drawing on her years spent teaching.

Dr. Counts said new spaces need to feature designs that support the 4C's: creativity, collaboration, critical thinking and communication. She considers whiteboard surfaces essential. "They're a great way for students to showcase their thinking," she said, adding these components can take the form of tabletops, the backs of storage devices or mobile boards in addition to those hanging on the wall.

Explore whiteboards and other Formica® Writable Surfaces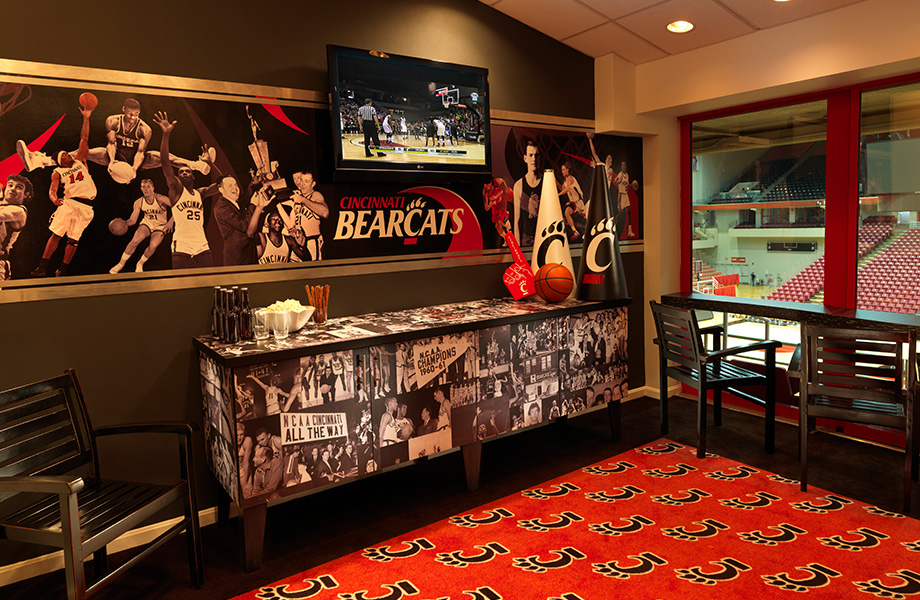 4.
Showing School Spirit with Colors and Branding

"Color is something we're always bringing into design to increase student engagement," Dr. Counts said. She added that MiEN works with a lot of bright colors such as orange and lime green. The company's design team also finds color inspiration in the Pantone Color of the Year.

When it comes to expressing school pride through design choices, schools often seek surfacing that features their unique colors and logos. "School community and culture informs color choices," Dr. Counts said. "From a design aesthetic side, we're always looking for what we can use to promote the school's culture and brand."

Learn how easy it is to work school colors and imagery into surfacing on walls, tabletops and more with Formica Envision™ Custom Laminate