Five Palettes Inspired by the Pantone Color of the Year 2021
Each year, Pantone delivers its take on the global mood with its selection of the Pantone Color of the Year. For 2021 they chose two: PANTONE Ultimate Gray and PANTONE Illuminating. Explore the five unique Formica® Laminate palettes these colors inspired.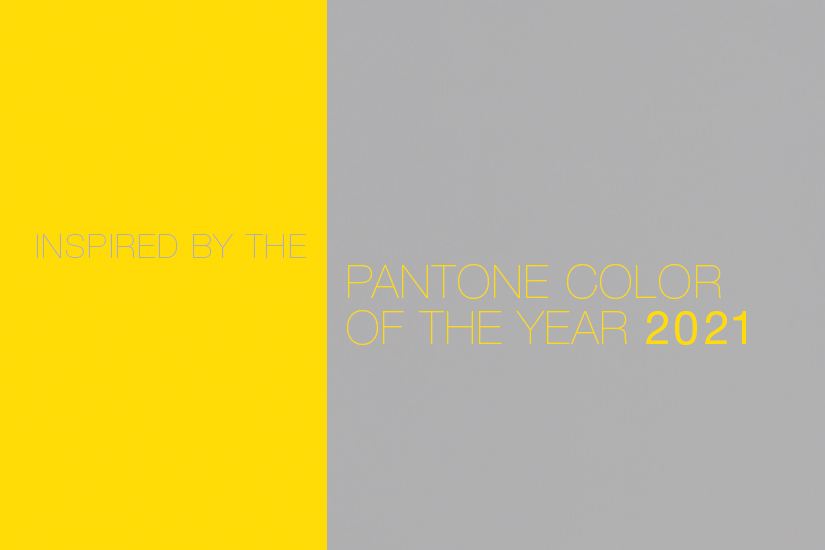 The Pantone Color of the Year 2021
The Pantone Color Institute arrives at its annual color selection after studying how people work, play and express themselves around the world. Their decision to feature two selections for 2021 was rooted in the need to convey feelings of hope during a time of uncertainty. PANTONE Ultimate Gray represents strength and dependability, while PANTONE Illuminating is a vibrant yellow symbolizing happiness and vitality.

These colors got us thinking about the different palettes we could create to build innovative looks for both home and commercial spaces. We selected two similar shades, Formica® Brand Laminate in Fog and Chrome Yellow. These colors work together in different and unexpected ways across these five palettes to help you imagine the design possibilities.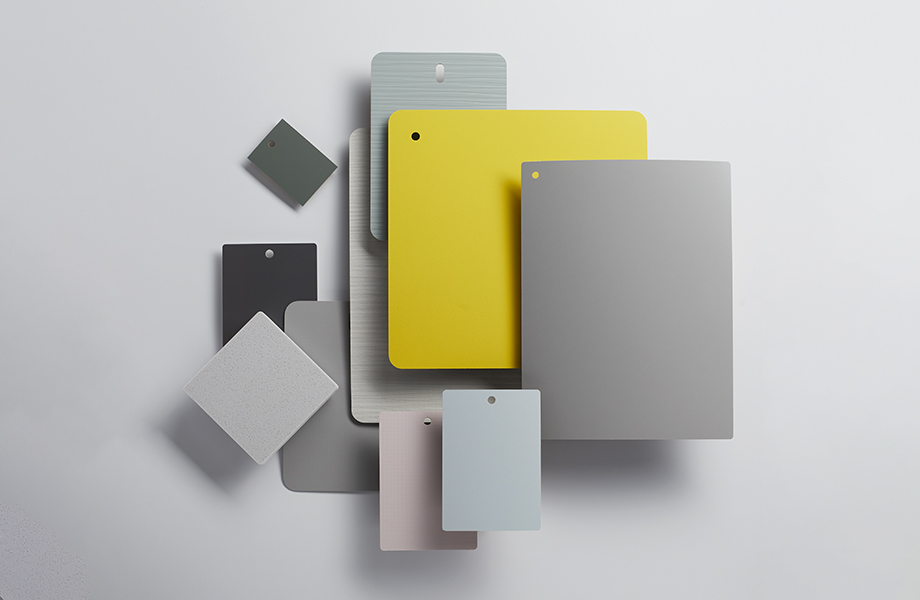 Pastel Pop
This palette combines muted and textured pastels with warm gray tones for the comforting playfulness of simpler times. The Chrome Yellow emerges as a bright, cheerful focal point that harmonizes well with all the other players in this multi-dimensional collection.
Patterns in this palette:
- Chrome Yellow HPL
- Fog HPL
- Just Rose HPL
- Liquid Glass HPL
- Fossil HPL
- Green Slate HPL
- White Ash HPL
- Light Rolled Steel DecoMetal® Laminate
- Luna Pewter Everform™ Solid Surface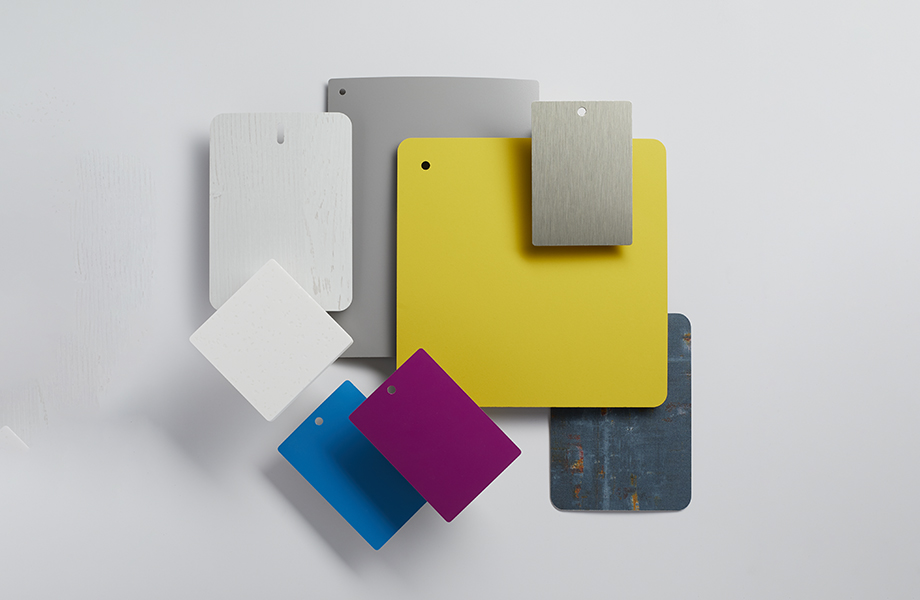 Brush Strokes
Here's a fun, lighthearted focus on Chrome Yellow that coaxes out the golden tones within Paint Scrape Sky. The bright pop of Matrix Blue and Amarena contrast with the laid-back look of White Painted Wood woodgrain laminate and Everform™ Solid Surface in Bleached Concrete. DecoMetal® Metal Laminate in Champagne Stainless rounds out this composition with a soft, reflective gray sheen.

Patterns in this palette:
-Chrome Yellow HPL
- Fog HPL
- Paint Scrape Sky HPL
- Matrix Blue HPL
- Amarena HPL
- White Painted Wood HPL
- Champagne Stainless DecoMetal® Laminate
- Bleached Concrete Everform™ Solid Surface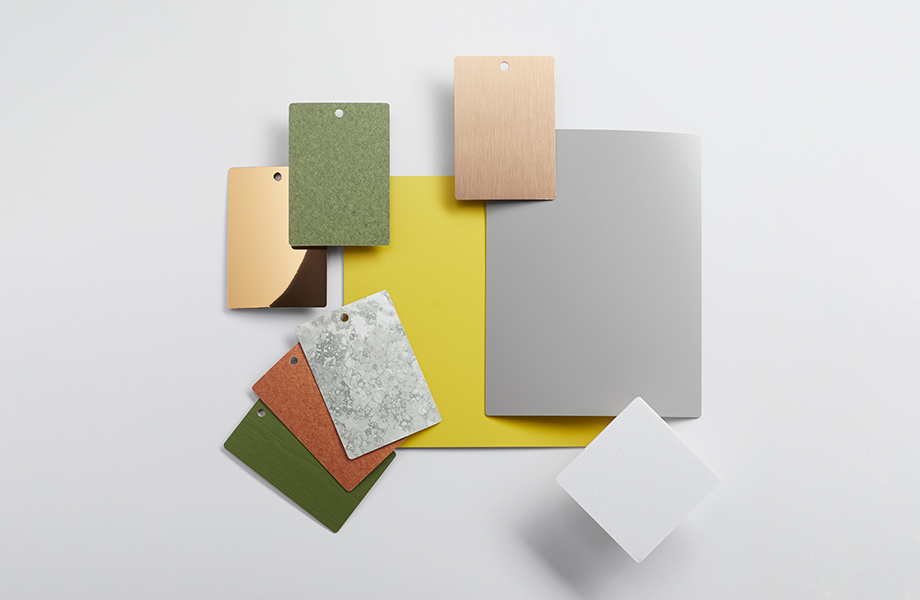 Citrus Burst
This lighthearted palette will get your creative design juices going with a throwback vibe and plenty of texture and shine. Bubble Organic injects a funky, fresh twist alongside the comforting appeal of the felts and the metallic shimmer of DecoMetal® in Polished Copper.

Patterns in this palette:
- Chrome Yellow HPL
- Fog HPL
- Algae HPL
- Green HPL
- Orange Felt HPL
- Bubble Organic HPL
- Polished Copper DecoMetal® Laminate
- Copper Stainless DecoMetal® Laminate
- Luna Brite White Everform™ Solid Surface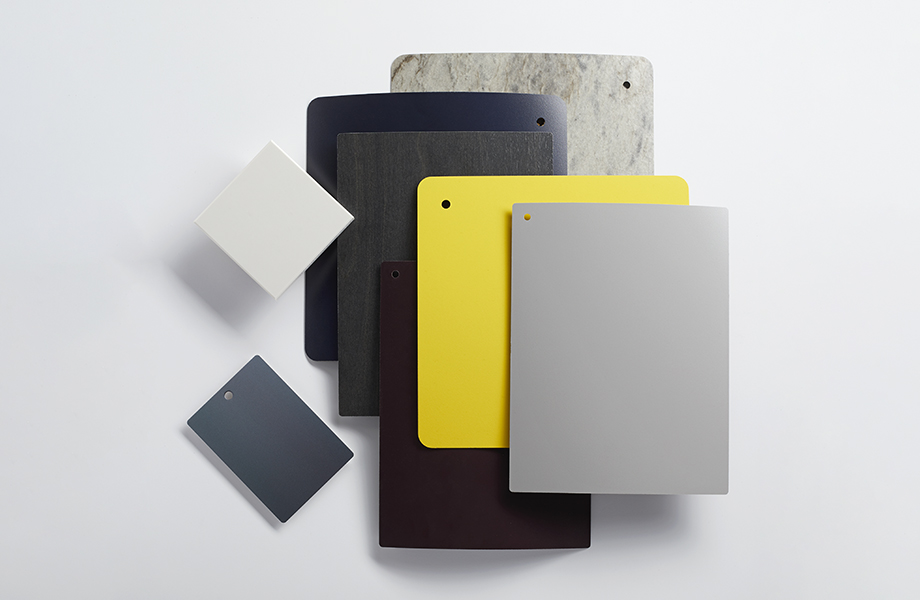 Moody Blues
Explore the moody blues with this inspired palette where Chrome Yellow and Fog lighten the overall evening vibe. The DecoMetal® in Dark Rolled Steel and chocolate brown veins of the 180fx® Laminate in Sea Pearl diversify this look.

Patterns in this palette:
- Chrome Yellow HPL
- Fog HPL
- Black Birchply HPL
- Night Shade HPL
- Nocturne HPL
- Sea Pearl 180fx® Laminate
- Dark Rolled Steel DecoMetal® Laminate
- Vapor Everform™ Solid Surface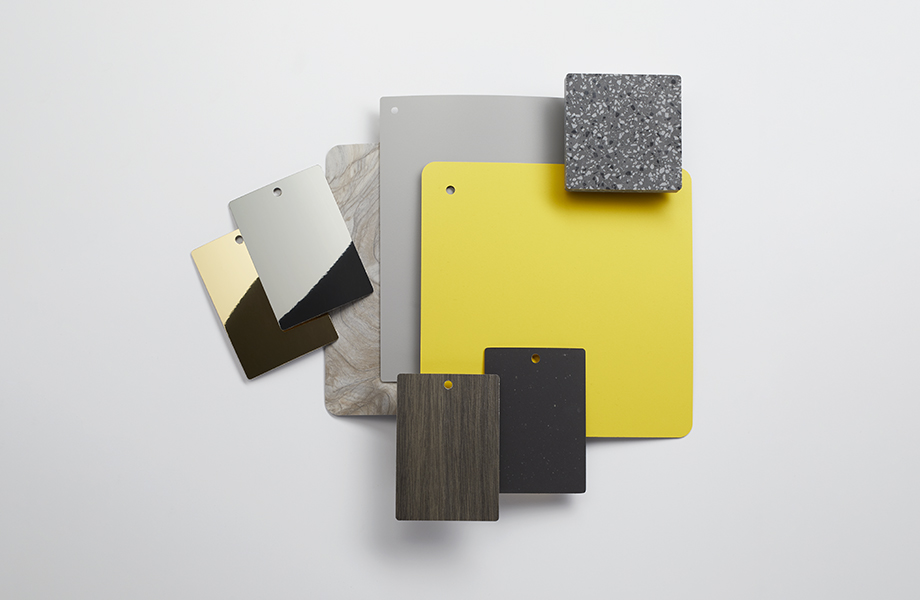 Moody Blues
Explore the moody blues with this inspired palette where Chrome Yellow and Fog lighten the overall evening vibe. The DecoMetal® in Dark Rolled Steel and chocolate brown veins of the 180fx® Laminate in Sea Pearl diversify this look.

Patterns in this palette:
- Chrome Yellow HPL
- Fog HPL
- Black Birchply HPL
- Night Shade HPL
- Nocturne HPL
- Sea Pearl 180fx® Laminate
- Dark Rolled Steel DecoMetal® Laminate
- Vapor Everform™ Solid Surface