Embracing the fast casual spirit of the original 50s diner, Dan Mazzarini's concept for the future leans into ecological and wellness sensibilities of today and beyond. With a double decker bus concept that give a nod to how diners began as traveling food trucks, this space is meant to bring local harvests and clean eating to everyone, regardless of geographic location.

Learn more about his approach below.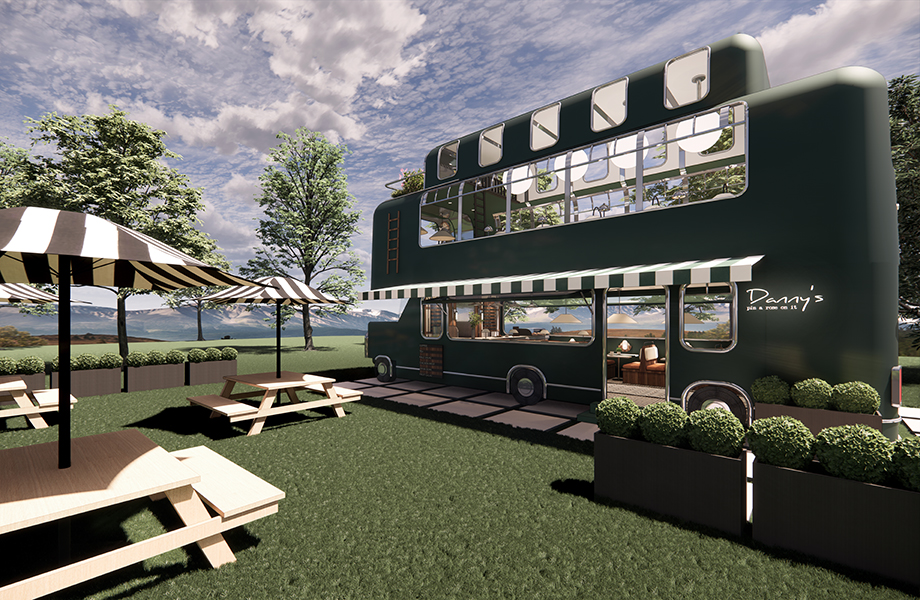 Can you speak to your approach to capturing the essence of nostalgic or heritage looks?
Our team loves a good narrative for a space, something that is referential, that we can turn to inform design decisions. We don't copy, but rather take inspiration from the concept and parent idea. Nostalgia is a big part of our designs. I like spaces that feel familiar and still unexpected to people. Nostalgia can make a space feel established. But we always try to update because audiences, technology, ecology and programs are constantly changing, and we always have to look at projects through those lenses.

What about the '50s diner look has made it so iconic?
Lots of things! Diners were approachable, but glossy and shiny. Not fancy, but busy with activity. They were streamlined, modeled after trains and buses for their look, efficiency and reference to how diners began as traveling food trucks. For me, some of the pressed metal and deco details of diners still resonate with innovation today.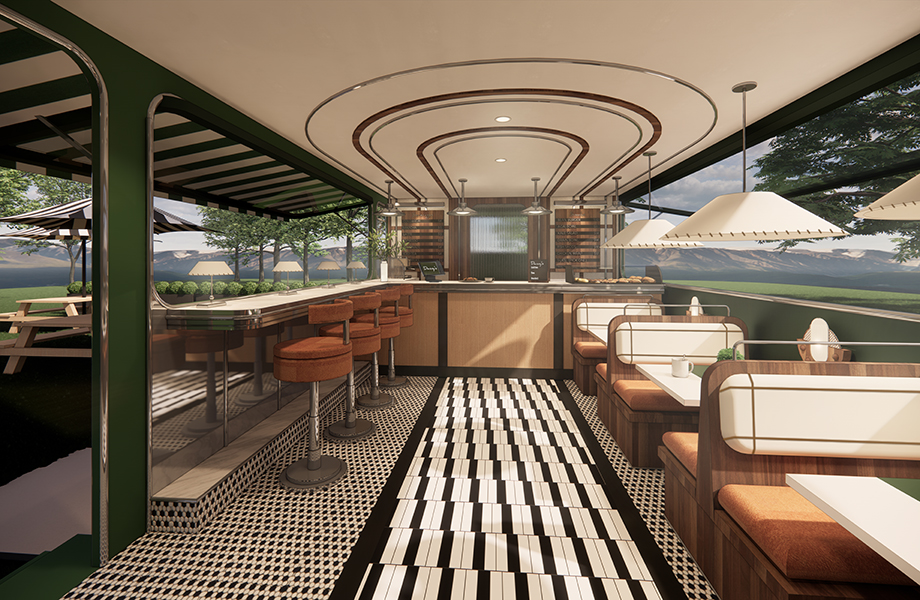 Please explain your vision for the diner of the future. How does this build upon or deviate from the designs of past iconic diners?
Diners of today really take their form in fast casual restaurants, spaces that you can order and sit for a bit. Not quite a restaurant and better than" fast food." But the consumer is different; people want healthy options and are more ecologically thoughtful than the '50s. And, in a post-pandemic world, we've all experienced food served in outdoor spaces.

For our team, the diner of the future is about bringing food to the people and doing it in a healthy way. Indoor/outdoor spaces that open up to increase headcount and offering are important. We thought of the diner of the future as an actual double-decker bus, something that can travel and bring locally harvested food to people. It's about providing opportunity, healthy eating, and convenience in a hospitality-forward way. What was once convenience-driven is now experience-driven. And we still sprinkle it with lots of great nostalgic diner references.

Why did you select the products, colors/patterns that you did for your diner of the future vision?
Diners must have metal! Here, Polished Aluminum DecoMetal® emulates the real thing with added durability and cleanability. We also imagined our "diner on wheels" as a bit of a clubby vibe, something that could sit in a parking lot of a concert just as easily as a National Park. So, dark greens and warm white oak added to our palette, using Formica® Laminate in Swede Rift Oak. Floors in black and white tiles and accents of brass and ribbed glass all add notes of nostalgia with updated looks.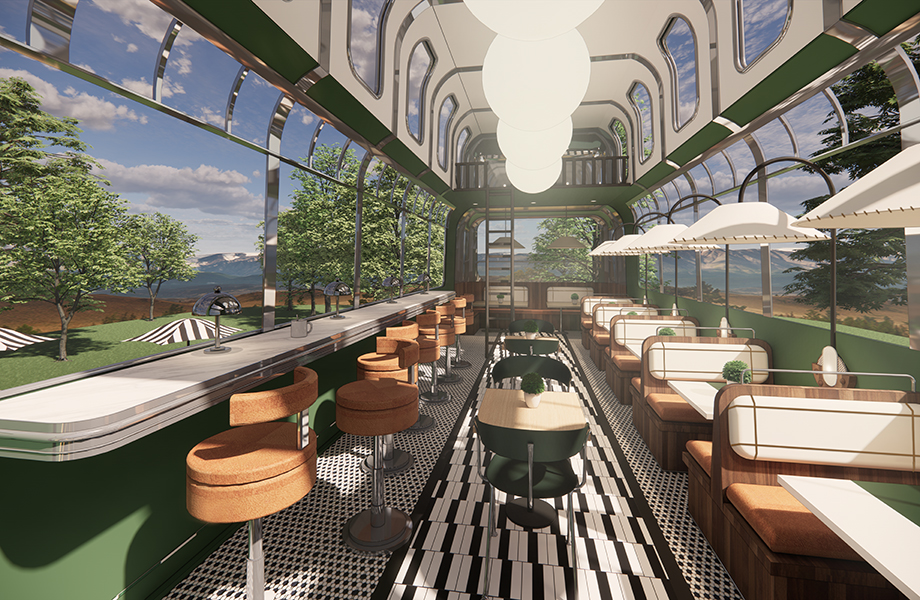 Explain how you translated your diner of the future style for a residential space.
The great thing about Formica's newest collections are the versatility and timelessness of the materials: they transition beautifully to a residential setting. For us, panels of white oak and metal become fixtures in a kitchen, or even a bedroom headboard wall. Here, we've thought how amazing a loft space could look, when decorated with these materials. Formica creates the backdrop for art, soft furnishings and other materials to pop, a timeless looking material that also stands the test of time.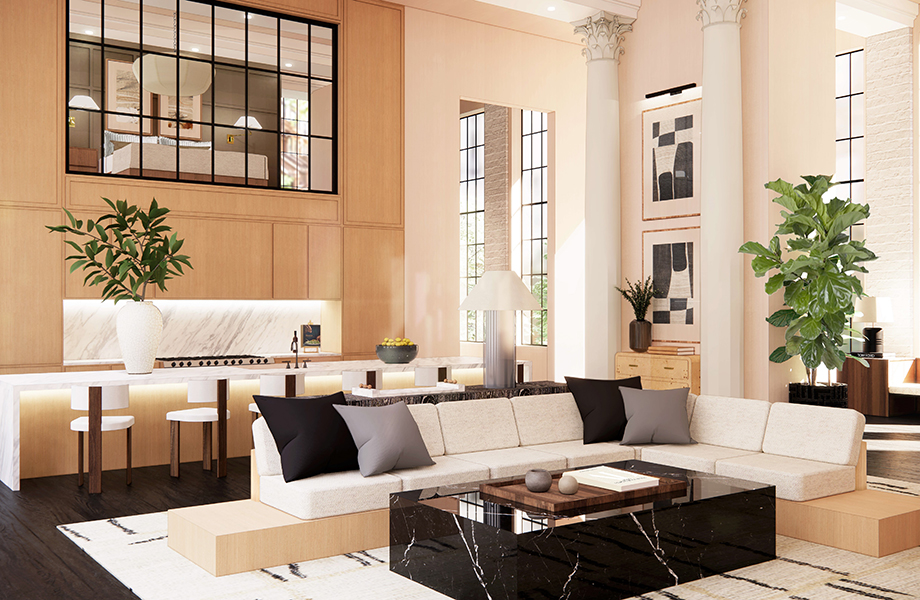 Order free samples from Mazzarini's designs: