The Top Five Applications for ColorCore®2 Compact  
ColorCore®2 Compact brings remarkable strength and design appeal to a variety of applications commonly found in hospitality, retail, healthcare, education and corporate environments. This two-sided structural laminate boasts color all the way through to eliminate the brown edge seams commonly found with laminate—and up the ante for style.
1. Tabletops
Bring durability and performance to high-use tables in common areas that need to stand the test of time for both strength and beauty.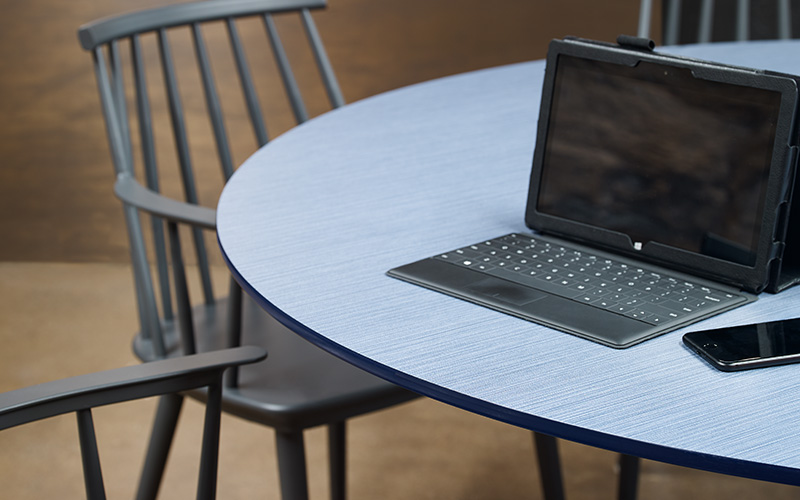 2. Restroom partitions
As a structural, two-sided laminate, ColorCore®2 Compact is ideal for establishing privacy while standing up to humidity and frequent cleanings.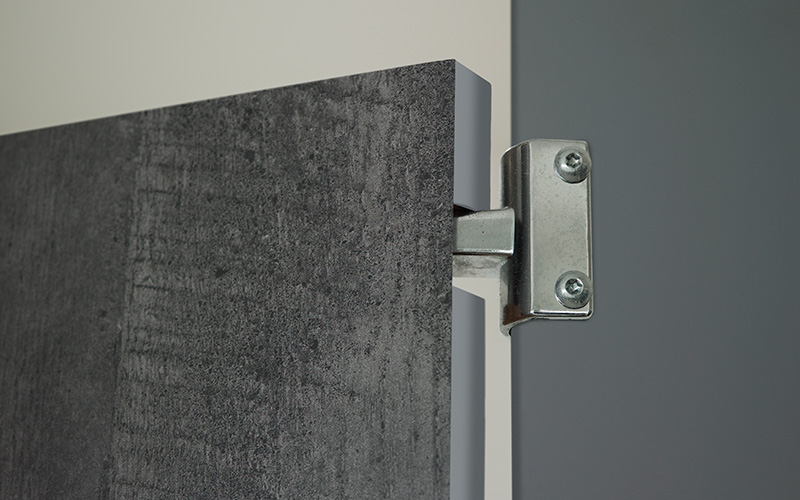 3. Service counter partitions
With color that goes all the way through, these ColorCore®2 Compact partitions bring an element of style and functionality.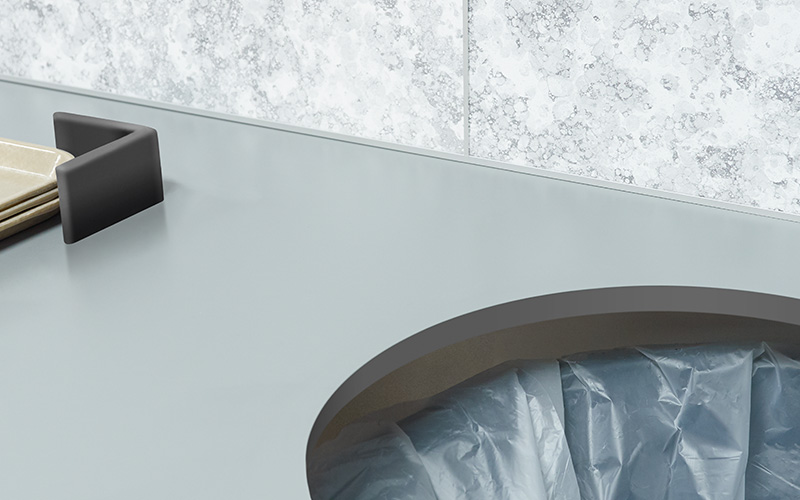 4. Seating areas
ColorCore®2 Compact is a robust surface that can easily do double duty as a low seating area or table.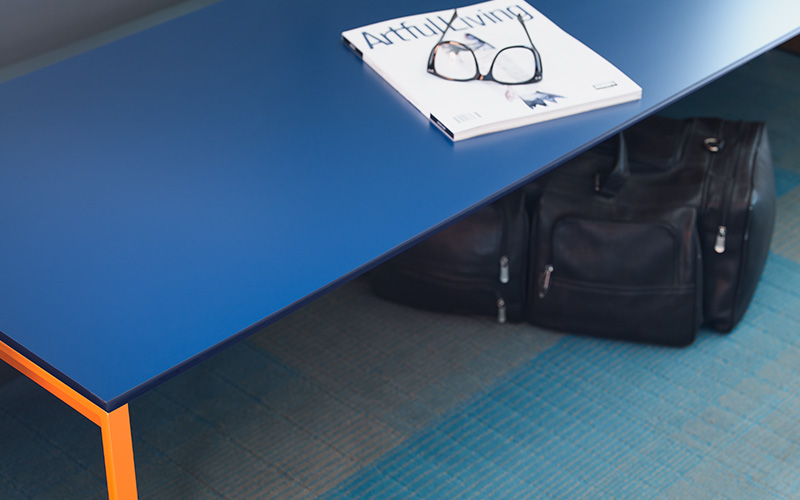 5. Bar tops
Invite guests to linger a bit longer with durable bar tops that forgo brown seams and create a classic, easily maintained appearance.