Ask the Experts: Everform™ Solid Surface
In a continuing series on Formica.com, we have teamed up with the Formica Group Technical Team to answer some of the most common questions we receive from fabricators about our surfaces. Of course, if you have specific or unique questions, you can always reach us directly at 1-800-FORMICA (367-6422), but you may be able to find a quick answer to a common question below.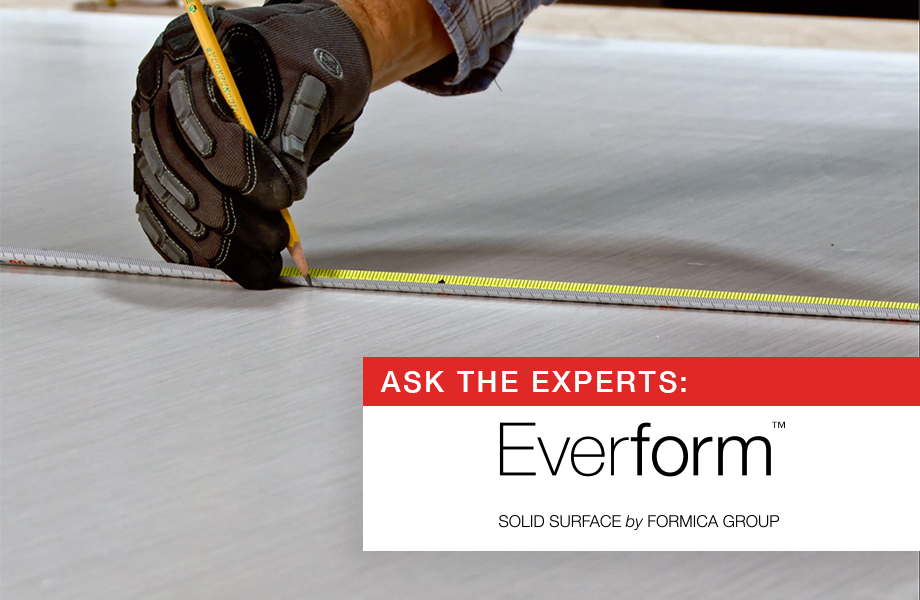 Today, we're looking at Everform™ Solid Surface.
Question: What is Everform™ Solid Surface and where would I use it?
Answer: Everform™ Solid Surface is the new name for Formica's Solid Surfacing line, with a refreshed color palette that features eight new patterns along with 30 legacy items. The durable, non-porous surface is ideal for a worktable or custom bar top, as well as sinks and shower surrounds.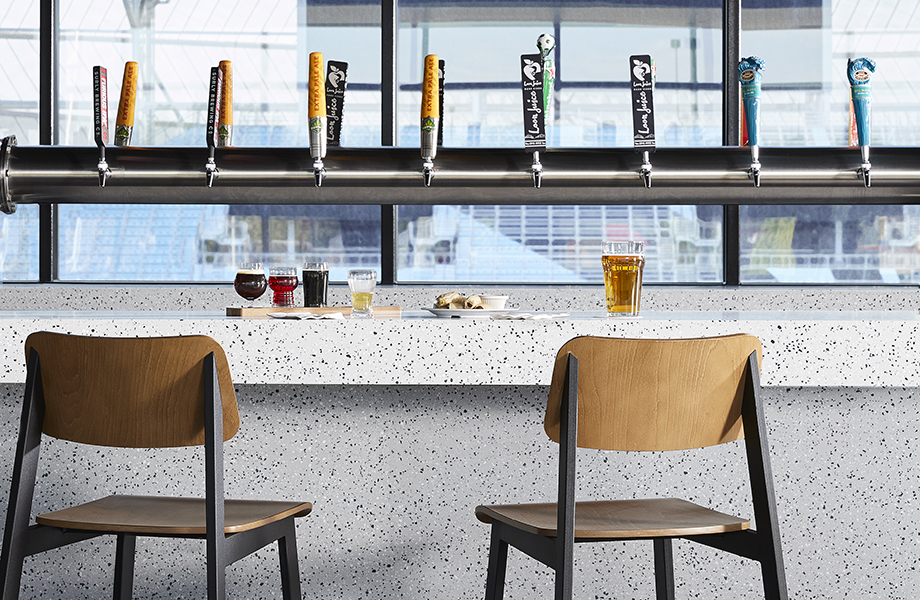 Question: What is the composition of Everform™ Solid Surface?
Answer: There are two different types of Everform™ Solid Surfacing. Most of our offering is 100% acrylic and made in the USA. Acrylic solid surface has great durability and seaming capabilities. A small percentage of our offering has an acrylic base with polyester particulates. This mix of materials allows us to offer more unique designs that cannot be made with 100% acrylic.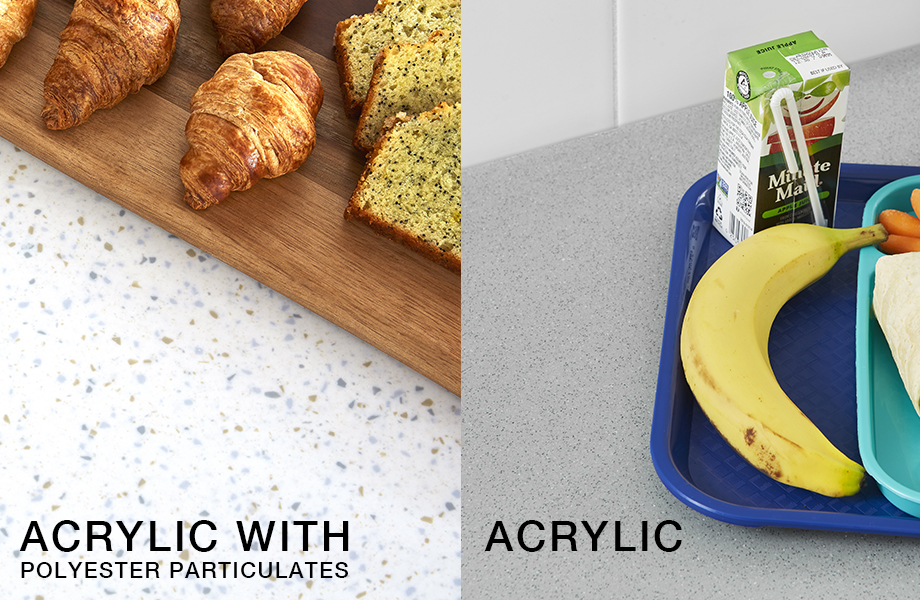 Question: Are there special fabrication rules for solid surfacing versus HPL?
Answer: Absolutely. As noted above, Everform™ Solid Surface is a completely different composition than HPL and thus requires a whole new set of guidelines. You can find a complete list of fabrication resources here, but we've also called out a few special considerations below:
Dark colors - Dark colors require special finishing steps compared to lighter colors. To achieve the best possible edge appearance with dark colors:

Sand the back side of the countertop deck (in the drop edge area) and sand the face and back of each edge strip with 120-grit (100 micron) sandpaper using a random orbital sander.
Sand until the white linear lines have been removed from the back of the sheet/strip and the face has been roughed up enough to insure proper bonding.
Always glue the face of the material to the back of the next piece in the drop edge assembly. Use recommended color matched adhesive.
Sanding wet with a gray abrasize pad will create a more uniform finish.
Download the dark colors fabrication guide for more information.
Seams

Seam must be off-set at least 1 in. (25mm) from the radius in the inside corner.
Minimum inside corner radius must be 1/2 in. (12.5mm) or larger
Find the complete seam placement guides beginning on page six in this document.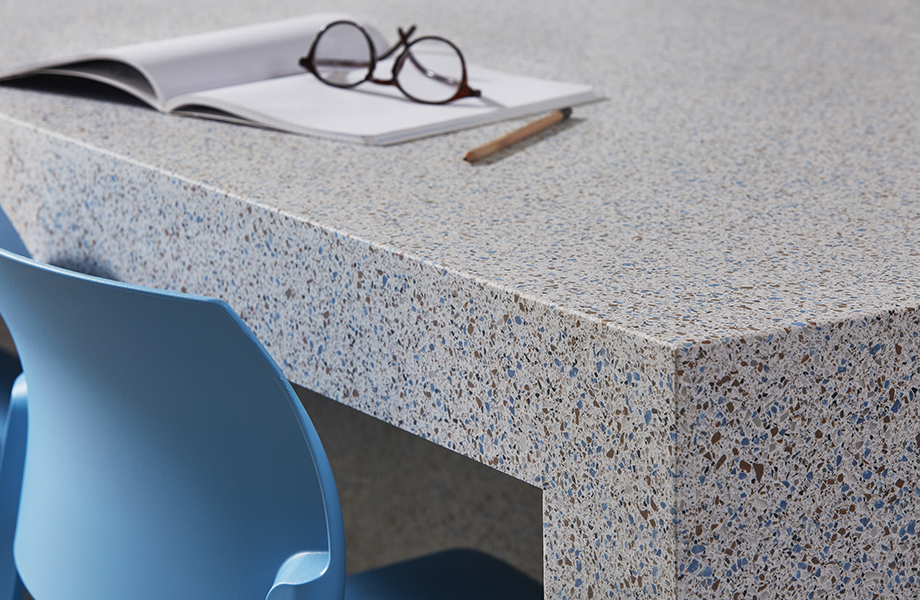 Question: How do I clean and disinfect Everform™ Solid Surface?
Answer: In the wake of covid-19, we retested the cleaning and disinfecting of all our surfaces. The full results can be found at http://www.formica.com/clean or you can watch the Everform-specific video below.
How to clean Everform™ Solid Surface
---