Catching Up With 2017-2018 FORM Winner Rachel Marie Thompson
The winner of the inaugural FORM Student Innovation Competition is now an Industrial Designer who often uses Formica® Laminates in her designs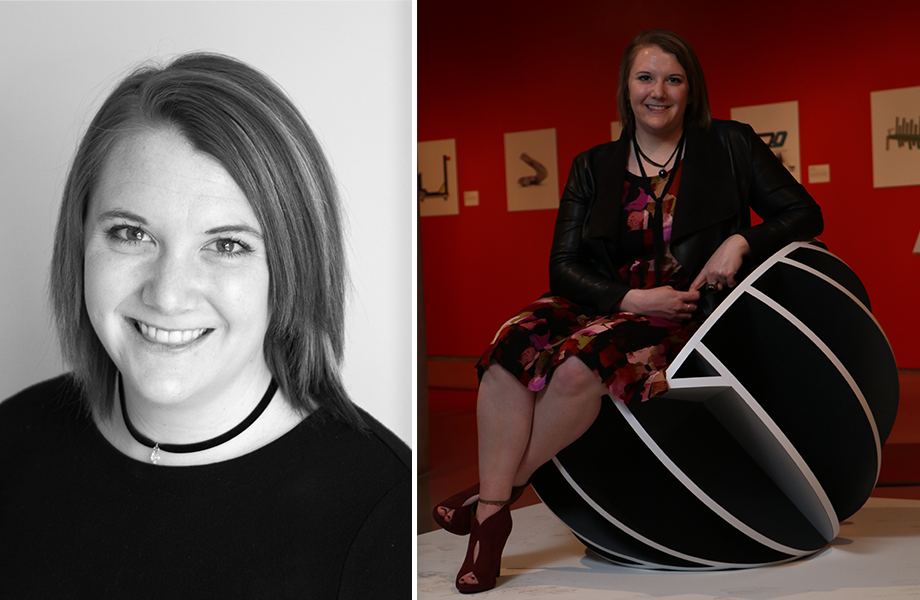 In the Fall of 2017, Rachel Marie Thompson was a student at Kean University in New Jersey, studying industrial design while also working as a graphic designer for a pharmaceutical company to gain some real-world experience.
At the same time, Formica Corporation launched a brand-new competition – the FORM Student Innovation Competition – asking students to design a piece of furniture using Formica® Brand Laminates.
The timing could not have been more perfect.
"Making furniture is what I always wanted to do," Rachel told us when we reconnected in November, 2021. "And our professor supported competitions. He threw any competition he could find at students and stressed that we should put ourselves out there."
Rachel took on the challenge, winning the inaugural competition with her Deflextion design (shown below, left). She then followed it up with a second-place finish in the 2018-2019 competition with the "ke-li-de-skop" chair (shown below, right).
"I started with the material, looking at Formica's different laminate options," Rachel explains. "I saw a gradient in the color palette and felt like it was the right fit for a unique design. I was so interested in trying to find a way to make the piece 'move' as you walked around it."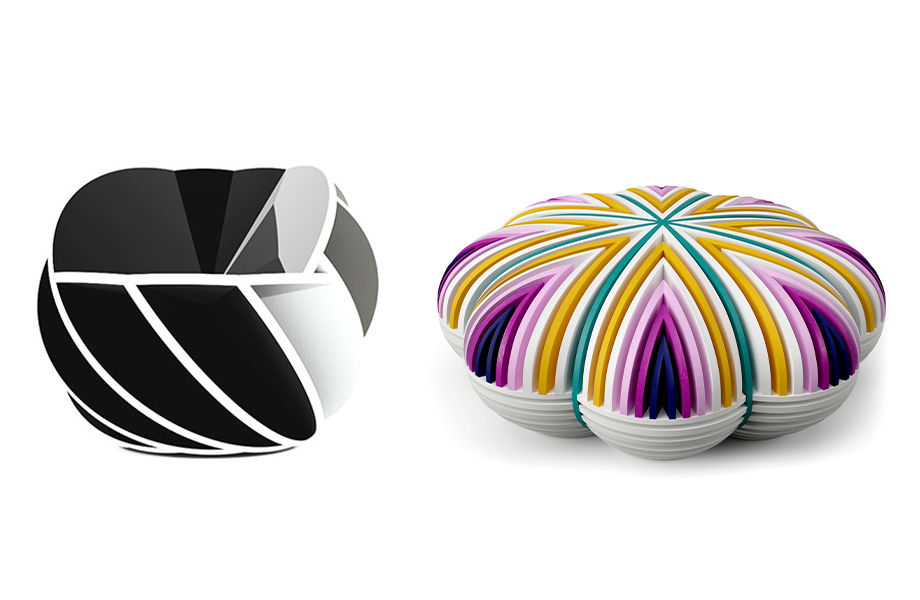 Since graduating from Kean University, Rachel has embarked on a career that spans many aspects of the design industry. She's designed everything from gift card holders made from tin, paper and plastic to quick reference guides for at-home COVID tests.
But her latest endeavor, as a graphic and industrial designer for Milford Enterprises, has her once again putting furniture design at the top of her list.
"We design furniture for mall kiosks, showroom displays, and many other in-store fixtures across a number of industries," Rachel said. "I get to use so many different materials, including lots of Formica surfaces. It's pretty awesome to go from using Formica in a student competition years ago to actually using it in my real job now."
Rachel feels like the competition helped pave the path for where she is today, and would encourage it for all students interested in design.
"It really helped set up my portfolio," Rachel said. "I talk those designs up with companies that I've interviewed with because of my great experience with Formica and the competition."