Before, During and After: Heath Racela DIY Bathroom Vanity Gallery
Heath Racela is a former producer and director for Ask This Old House on PBS. During Covid, he launched the "Quarantine Creatives with Heath Racela" podcast. Below, he takes us on a photo journey through his bathroom vanity renovation featuring Formica® Laminate.
"I was working with a small nook for the vanity. I probably could've found a piece of stone that would fit in there, but even for a small piece, I would still need a professional crew to cut it to size and make the opening for the sink. With laminate, I was able to make something completely custom using the tools that I already had, and it really makes an impact on the space!

I am personally a big fan of laminate for all kinds of applications. In this case, it was for a bathroom, so care had to be taken to keep the joints waterproofed, but it's also a fantastic prep surface in a kitchen. I've had laminate in my kitchen for the last 10 years and it's great for rolling out pie crusts and bread dough. It's really easy to keep clean too! I've considered even using it for a furniture build. Maybe that will be my next project!"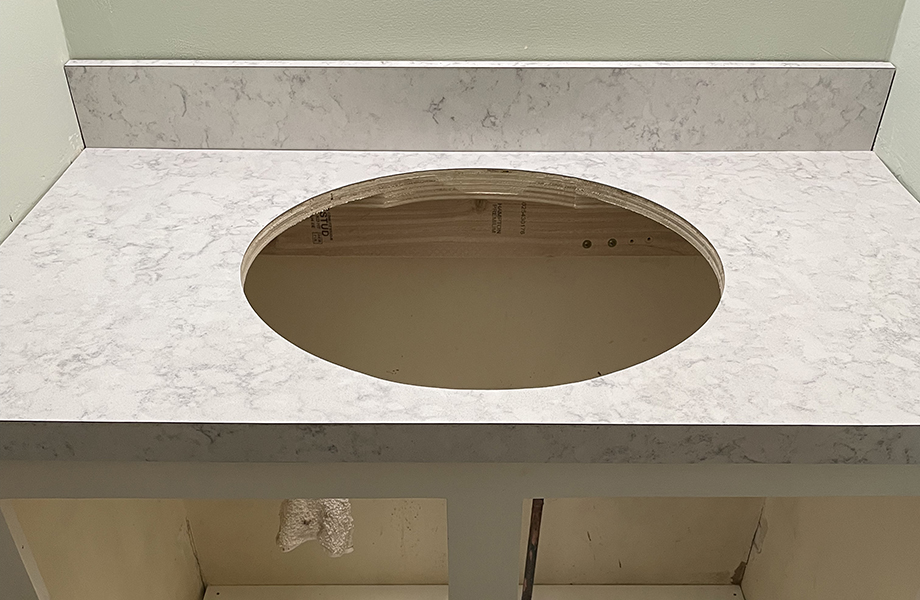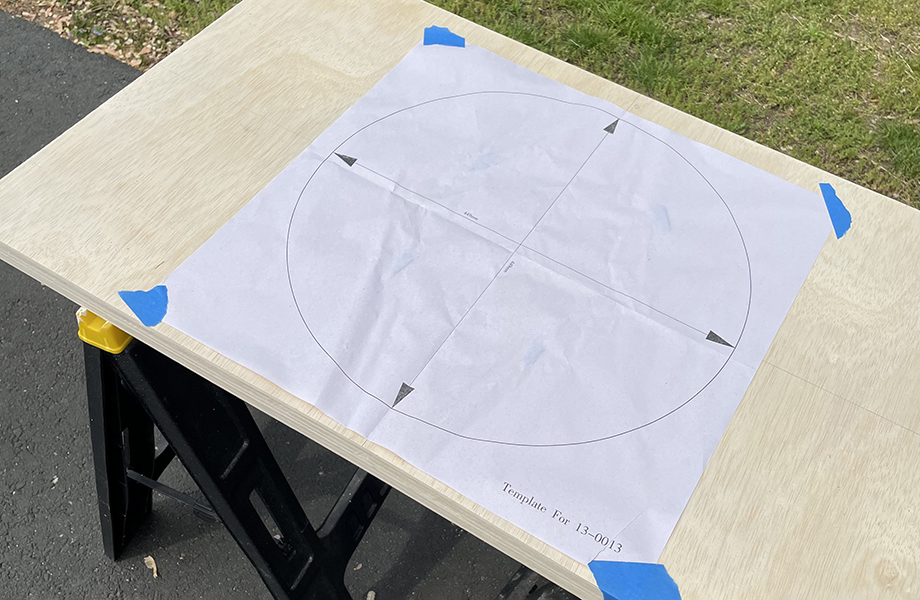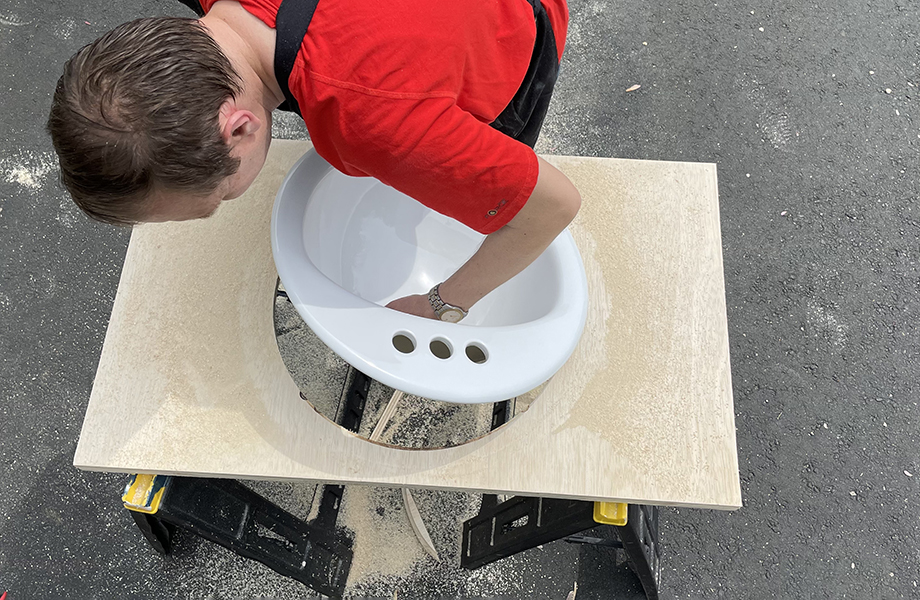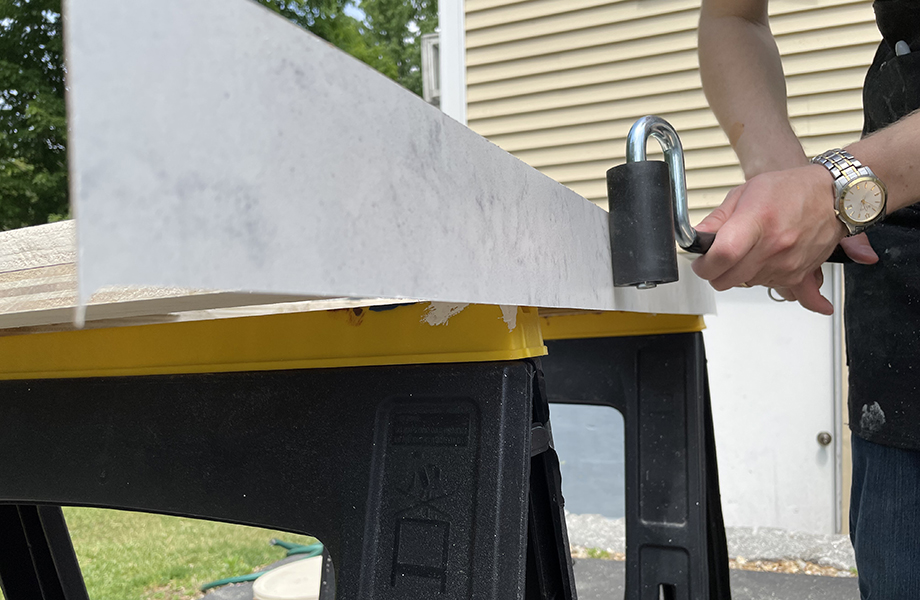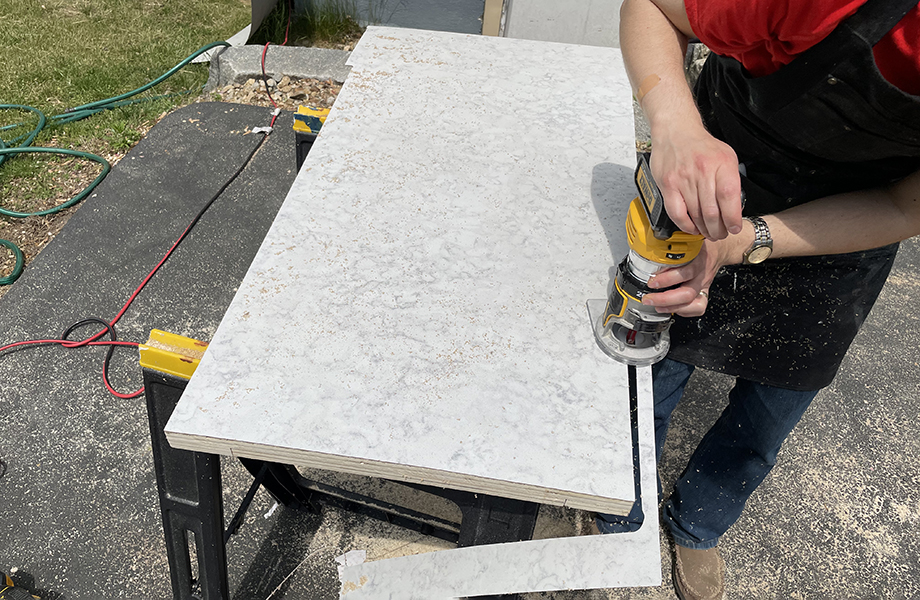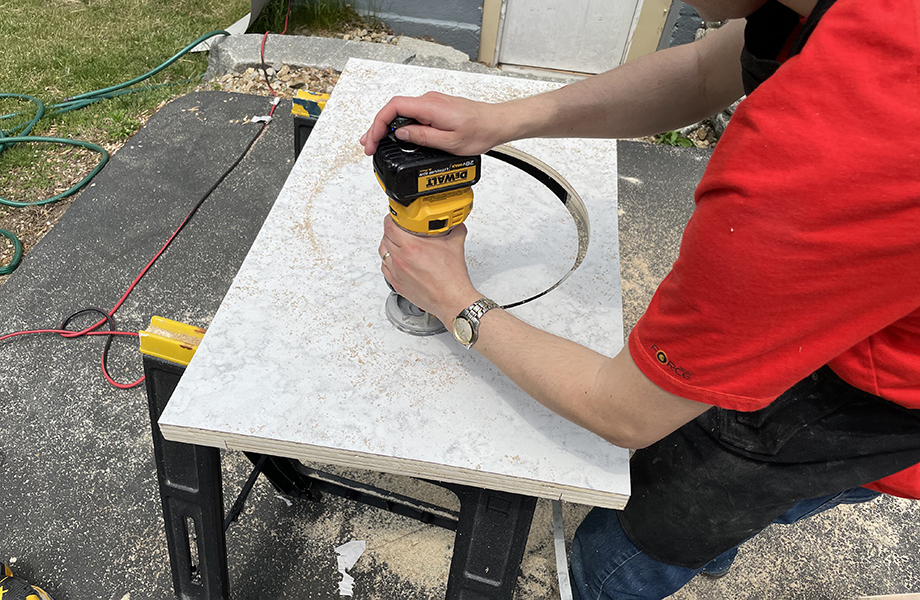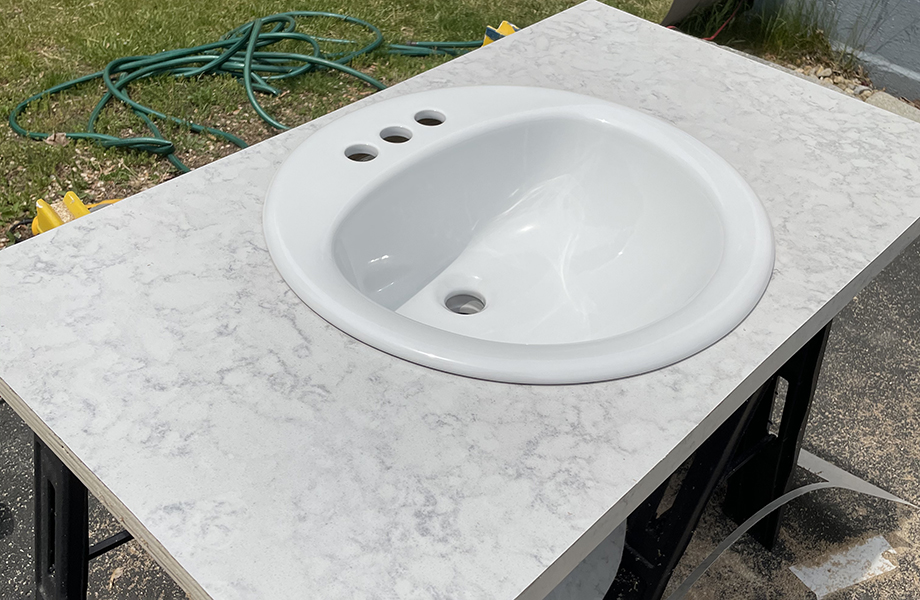 "I was surprised with how simple the process of creating my own laminate countertop was. Having a templating bit for my router made all the difference. I used it to cut the laminate sheets into the appropriate size for working, plus it helped make clean edges all around the countertop and backsplash.

I selected 6314 Neo Cloud, which mimics the look of marble. I liked that I could give this space the effect of a piece of stone without the added cost or the need for any specialty tools."
"The goal of this bathroom was to brighten it up, make it feel more modern, and be a place of relaxation. We selected a light green (Tea Light by Benjamin Moore) for the walls that complements the Neo Cloud countertop. Brushed nickel hardware and faucet help the space feel calm and clean too.

Laminate is incredibly durable and is really easy to keep clean. It doesn't require the same care that a stone countertop does and there are almost no concerns with staining or etching.

I'm not sure that people understand just how many options there are in colors and patterns for laminate these days. There are styles that mimic granite and marble (and I've been fooled by them in plenty of houses), plus solid colors, and tons of patterns. You can find a laminate to match any design or decor, and it can be custom built to match your space's exact dimensions, usually at a fraction of the cost of other surfacing materials."