Creativity Thrives at BritZa Performing Arts
Creativity Thrives at BritZa Performing Arts
RSA Architecture and the Formica Corporation team up to transform BritZa Performing Arts into their dream studio.
In Sioux Falls, South Dakota, BritZa Performing Arts Studio trains young people in dance, singing, and acting. The popular organization is well-known for creating a strong sense of family amongst its students while celebrating and helping them grow as artists and performers. As the BritZa community grew over the years, the studio knew it needed to expand and upgrade its space. So, in 2022 they broke ground on a new facility.
Like most largescale projects, it had its challenges, and architecture company RSA was well-prepared to handle them.
"Since the project began in 2022," architect of the project, Justin Oleson stated. "RSA had to overcome many obstacles while designing and managing the construction of the studio renovation. Everything from the site to the design functionality and finding the materials that satisfied our budget while keeping the elegant feel and appearance we wanted."
For this massive undertaking, BritZa needed surfaces for the furniture and casework in the lobby, waiting areas, changing rooms, the studio kitchen, and the dance store. Seeking something durable to hold in high traffic areas while maintaining beauty, they choose Formica laminates® to support the creation of their dream space on a budget.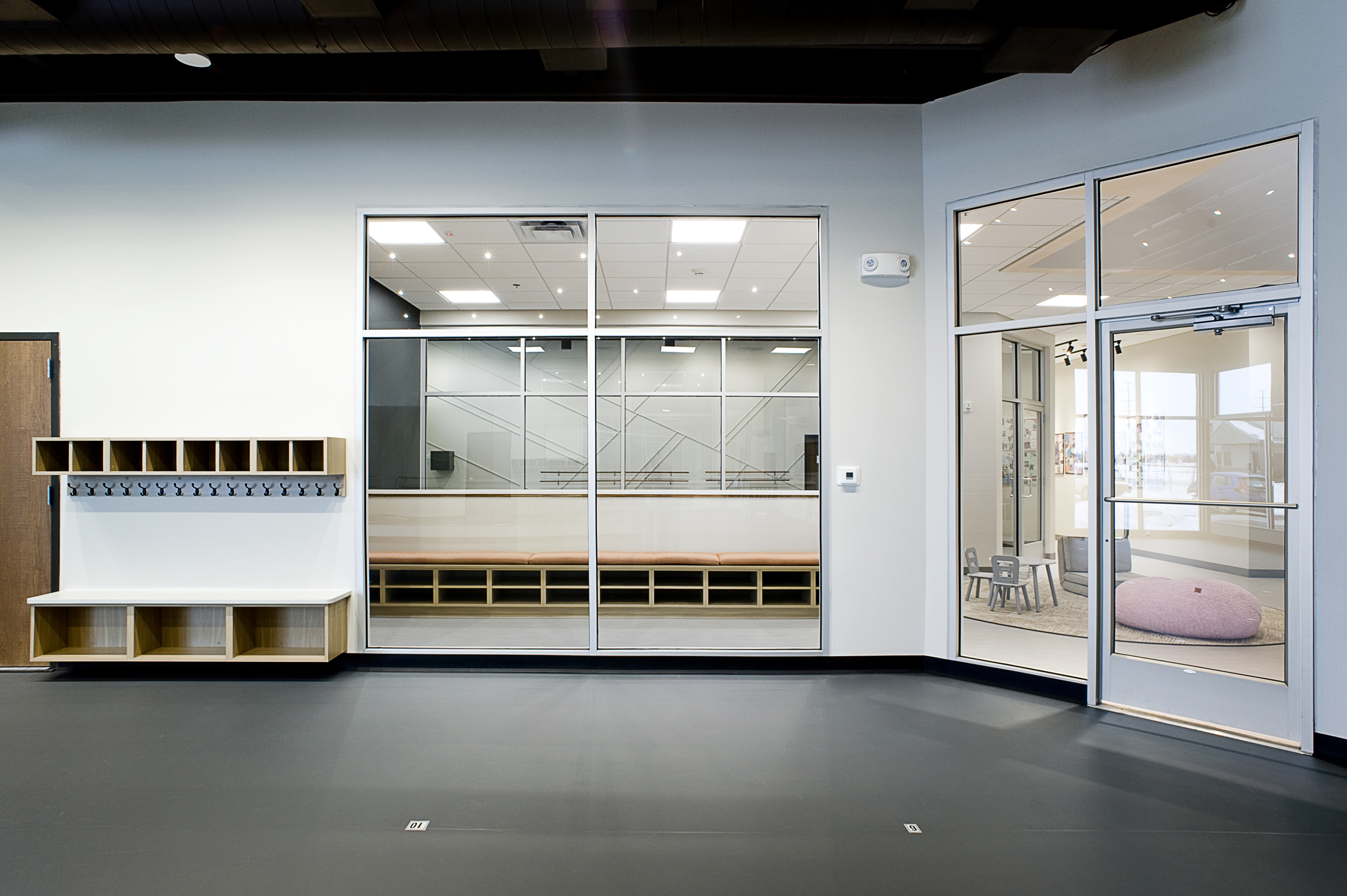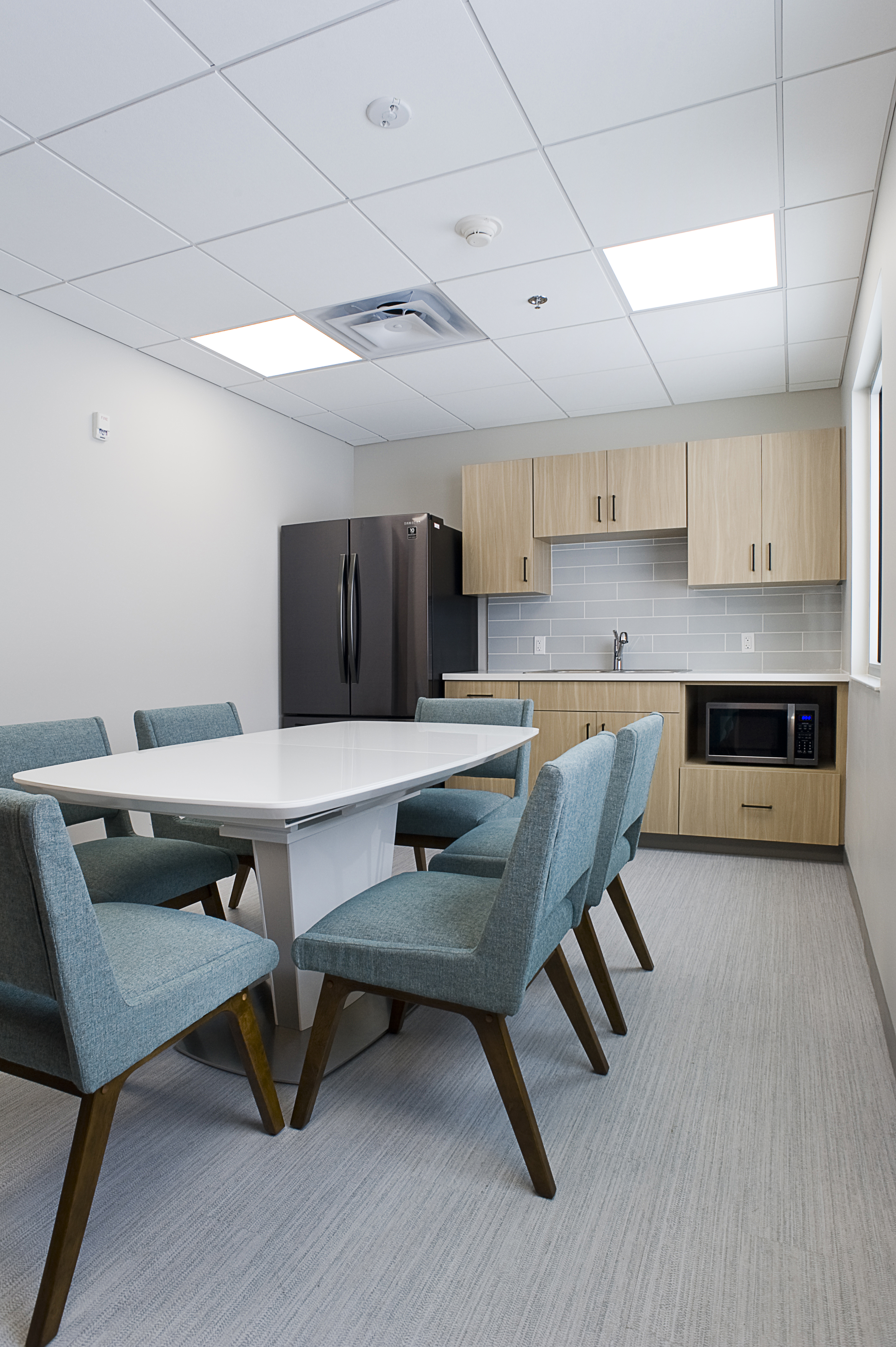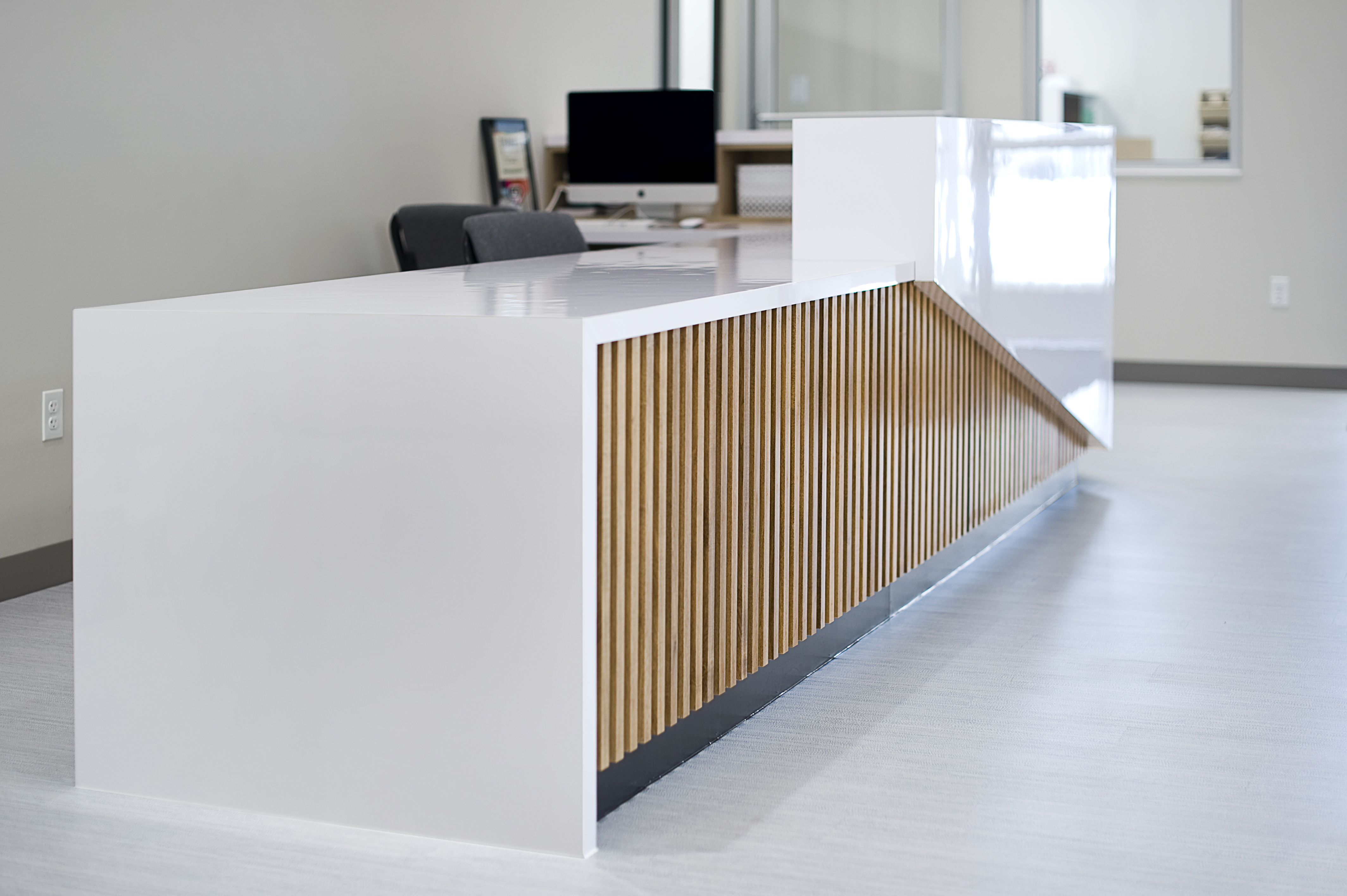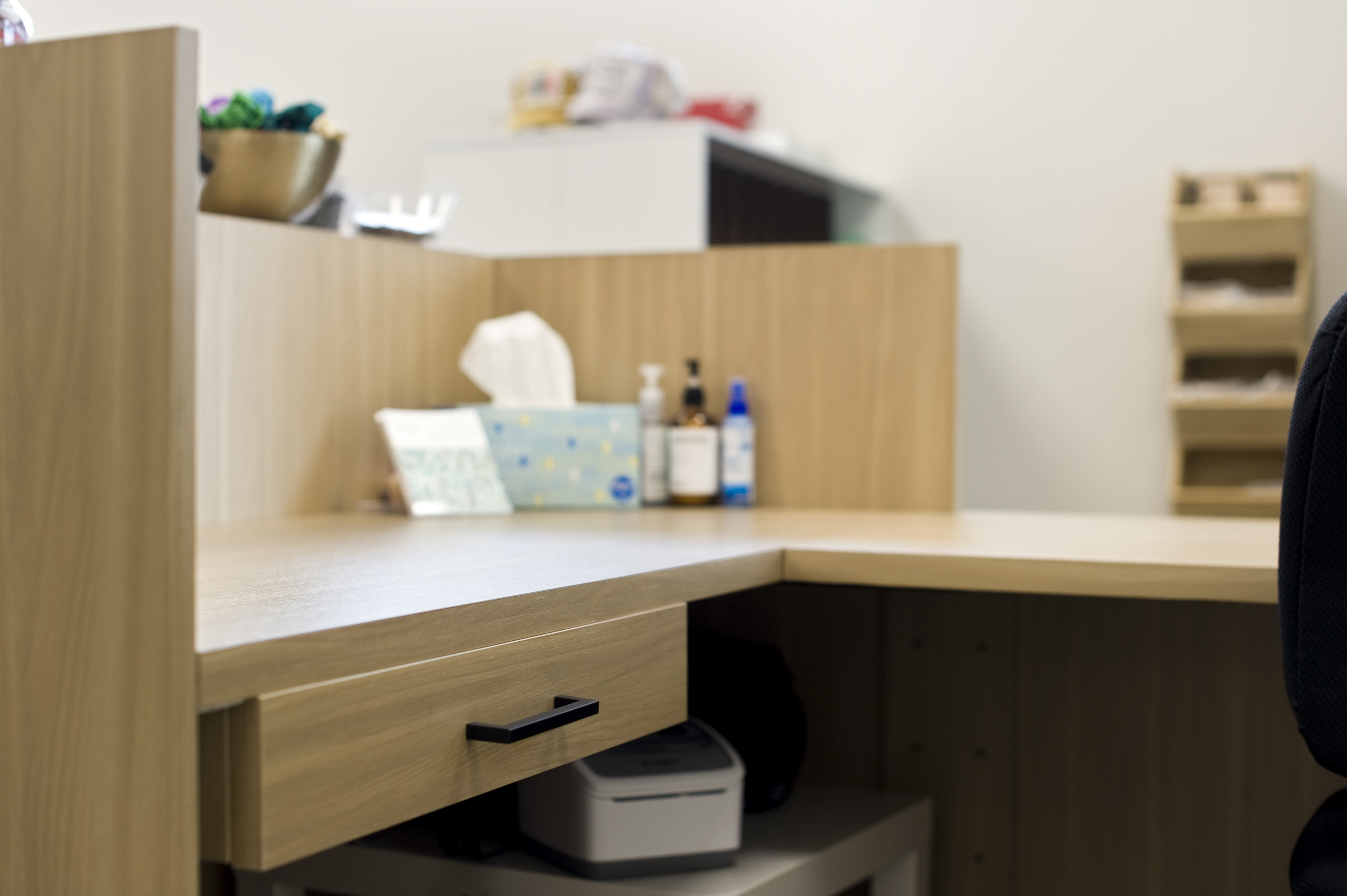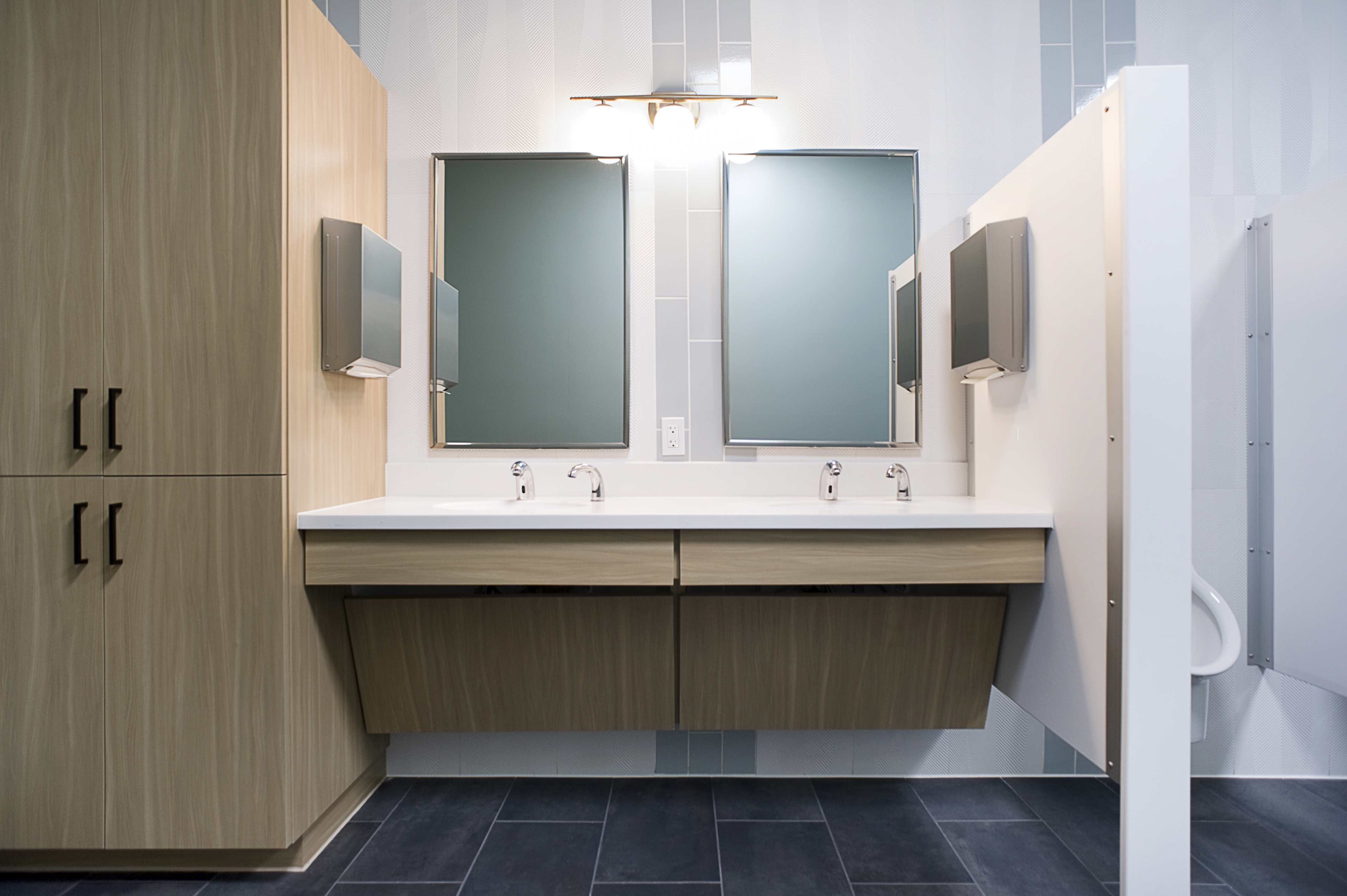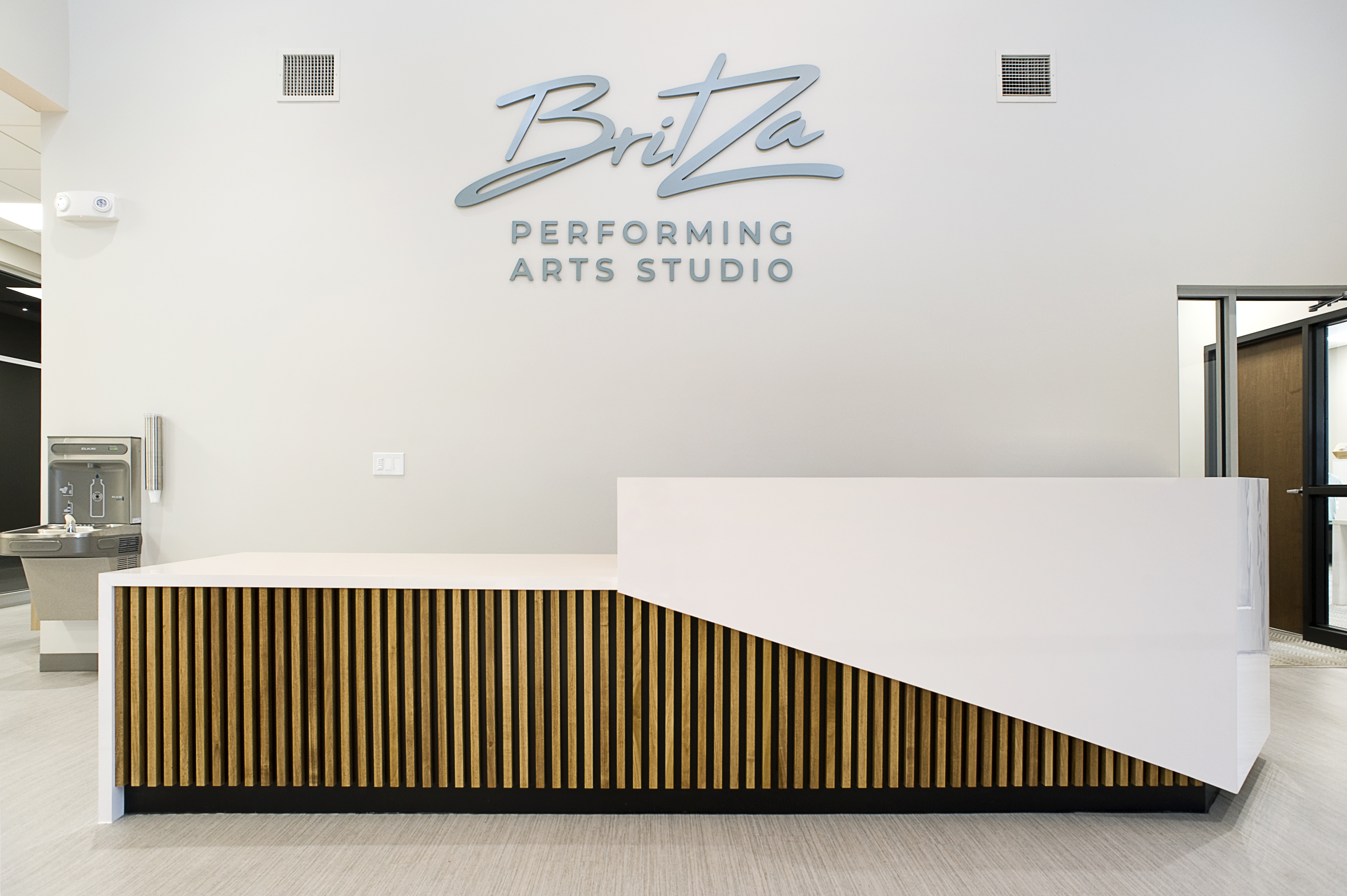 "We used Formica® Brand products throughout the space," Oleson said. "RSA chose White Gloss ColorCore2® to create a stunning custom front desk in the studio lobby. We got a gorgeous look of polished stone, but for a fraction of the cost. The cabinetry, cubbies, and custom shelves were also made of Formica® laminates."
In January of 2023, the new studio was open for business. BritZa credited the Formica surfaces for helping them achieve a sophisticated aesthetic and durable pieces that could handle the daily student traffic – all within the project budget.
"Formica products gave us functional and beautiful solutions throughout our space", owner Amanda Hahn shared. "The result is a fresh and updated space that we, and our students love!"
Products used:
Formica ColorCore2® – 949C-90 White – Gloss Finish
Formica – 5794 NG Beige Elm®
Formica – 464-58 Graystone®
Formica – 8238-PX Blush®
Architect: Justin Oleson, RSA Sioux Falls
Photographer: Sipher Imaging