britdotdesign DIYs with Everform® Solid Surface
britdotdesign DIYs with Everform® Solid Surface
DIY Influencer Brit Arnesen, aka britdotdesign, tackled the Better Homes & Gardens One Room Challenge™ with a little help from Everform® Solid Surface by Formica Group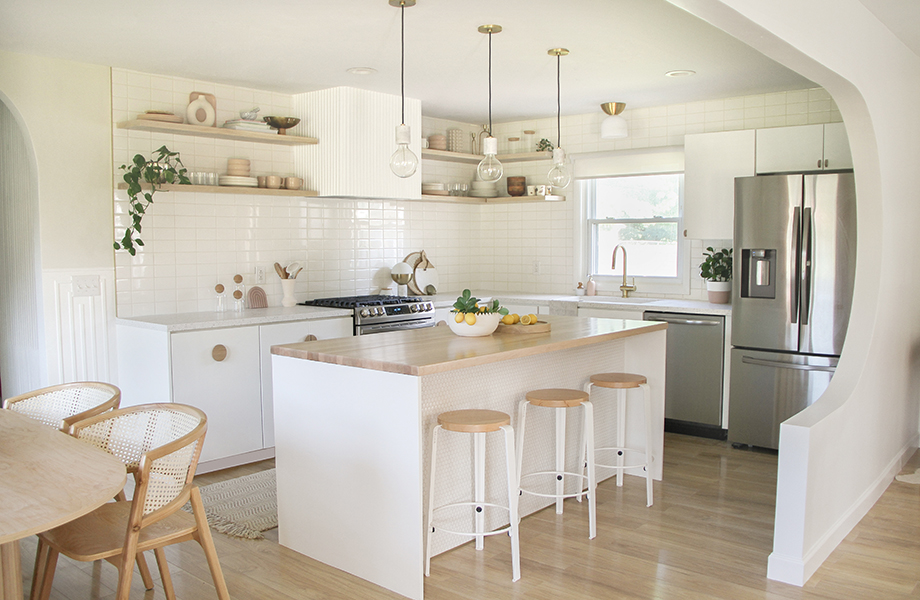 The One Room Challenge™, sponsored by Better Homes & Gardens, is a biannual design event that challenges influencers to transform a space every April or October. While twenty design professionals are selected as featured participants, anyone who wants to do a home makeover is welcome to participate.
In the spring of 2020, Brit Arnesen (britdotdesign) was up to the challenge. The house she had bought five years prior as a foreclosure had been renovated once – easily and affordably. But as she says, "there were several things that I wished I'd done differently both aesthetically and functionally."
Number one on the list: the wood countertops, which simply weren't holding up well.
In need of something both stylish and durable, Brit reached out to Formica Corporation with a plan to use Everform® Solid Surface (which at the time was called Formica® Solid Surfacing). After reviewing some sample options, Brit settled on the 742 Blanco Terrazzo pattern. As she said at the time, "Terrazzo is so popular right now, but I think most people don't consider it as an option because of the price." She liked the affordable and durable alternative solution that Everform Solid Surface provided.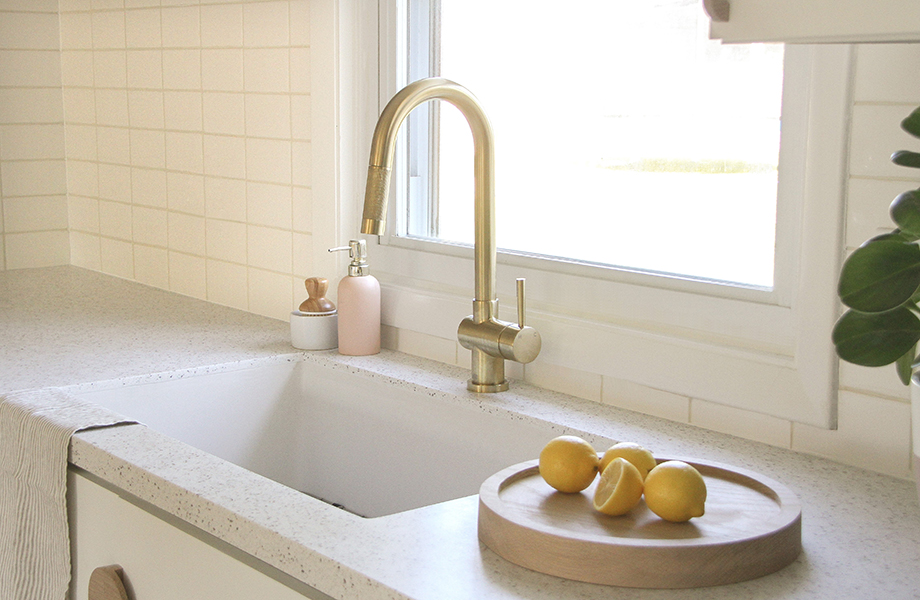 What nobody planned for was a global pandemic delaying all aspects of the challenge, but after some slight delays in the spring of 2020, the challenge was back on and Brit got to work on a massive DIY undertaking. You can follow along with the week-by-week progress here, or just skip ahead to her final reveal. After seeing her efforts on this project, Brit has been chosen as one of two featured designers for the Spring 2021 One Room Challenge by Better Homes & Gardens!
As for what she thinks of her new Everform® Solid Surface countertops, here's what Brit had to say:
"Honestly, I couldn't be happier with them! They're basically bullet proof and if they ever happen to get damaged somehow, they're repairable too. How cool is that? Terrazzo is so trendy right now and the Everform Solid Surface is a more affordable alternative to the real deal. I can't recommend them enough!"
Check out more pictures from Brit's One Room Challenge below: