AGI Studios – Capturing the Beauty of Formica® Laminates
AGI Studios – Capturing the Beauty of Formica® Laminate
AGI Studios is a full-service commercial photography and video production studio located in Dayton, Ohio that serves B2B clients locally, nationally, and internationally. AGI has long been a partner with Formica Corporation, supporting product launches with photography and video assets since the studio was founded in 1988.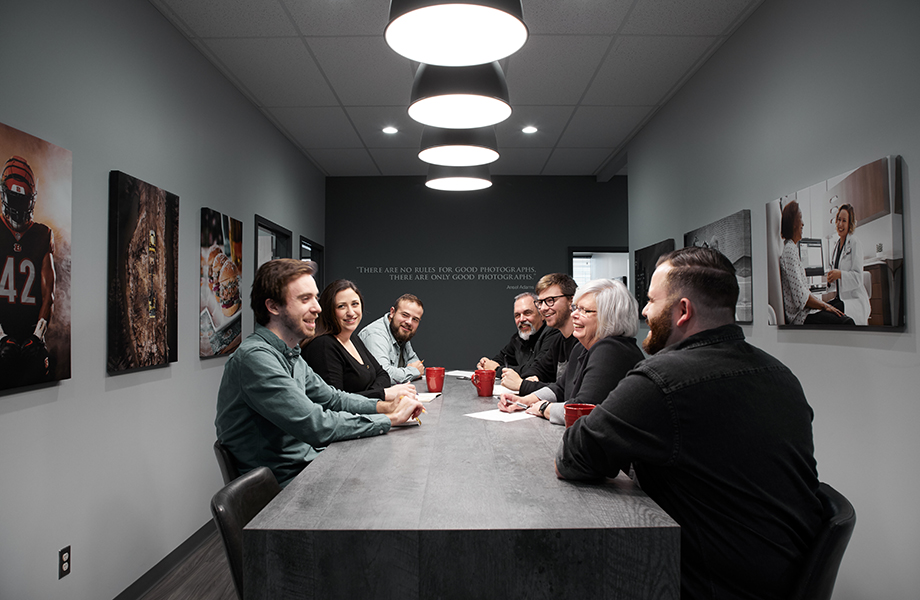 So when it came time to furnish a new 7,000 square foot studio and office, AGI Studios knew where to turn for surface options.
"Having photographed Formica® Brand surfaces for decades, we were obviously very familiar with the style and durability," said Chris Mathews, president and photographer, AGI Studios. "But we were really sold on the versatility of the laminates and the looks we were able to achieve by mixing two surface options materials."
In choosing the perfect laminates for their furniture, AGI Studios selected Charred Formwood Formica® Brand Laminate to fit with the overall color scheme of the office area, while adding in Spectrum Red ColorCore®2 Laminate accents and inlays to pull in the color from the company's logo.
"The red adds so much to the design beyond just a pop of color," Mathews said, "It's a nod to our branding and really completes the overall design aesthetic we were striving for."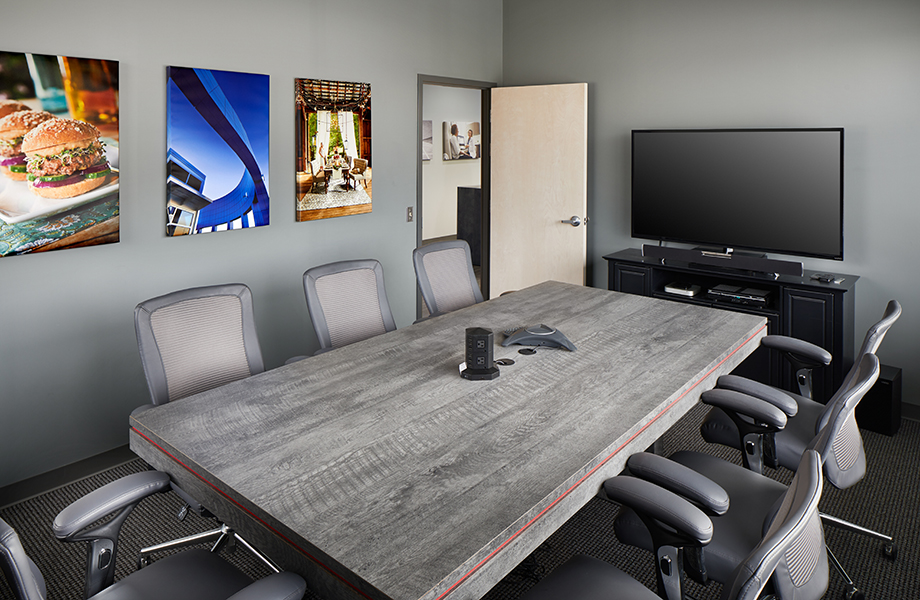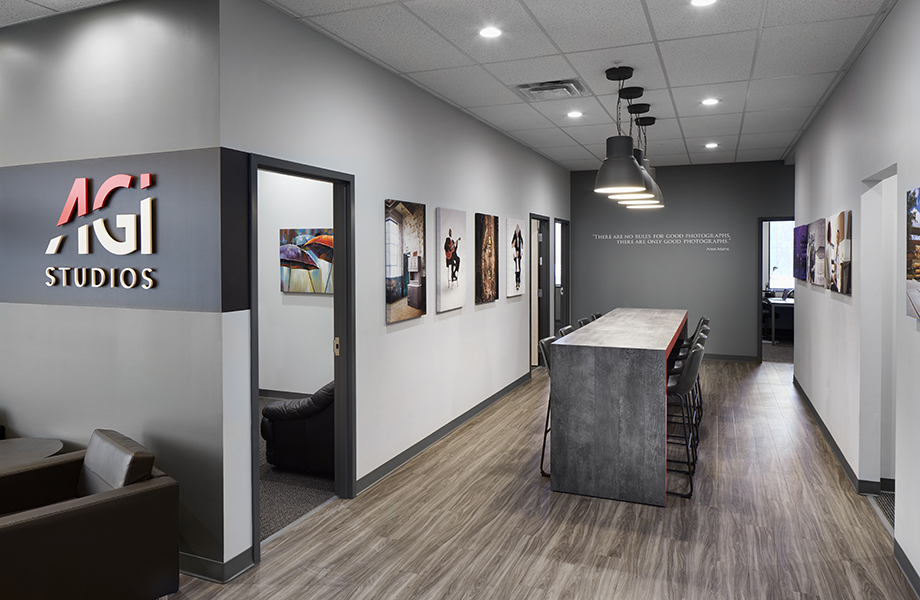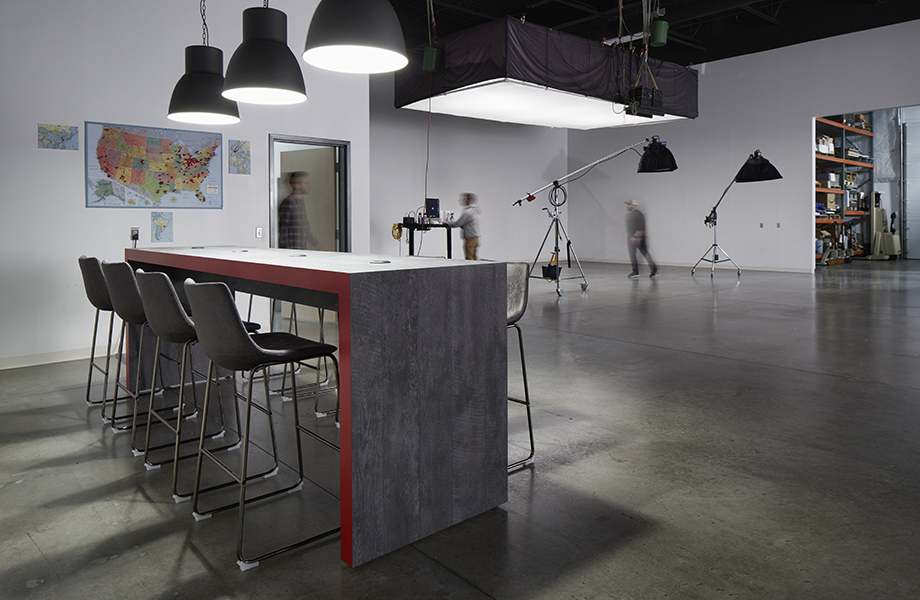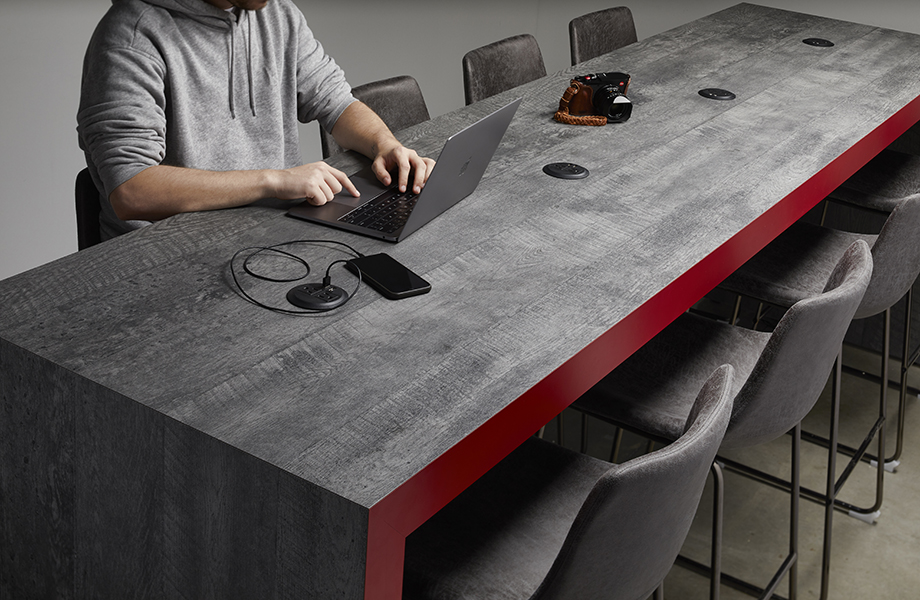 AGI Studios is using the combination on a conference room table and large high-top table in the office area, and recently added a replica high top table in the studio space for clients.
"We've had so many people say 'wow, this is laminate?' when they feel the texture and see the design because it goes beyond how people traditionally think of laminate," Mathews said.
Find Your Perfect with Formica® Brand Laminates