Formica® Laminate Cleaning Guide
Formica® Laminate is simple to maintain... however sometimes deeper cleaning is necessary. Here's what you need to know about special textures, various materials and your laminate countertop.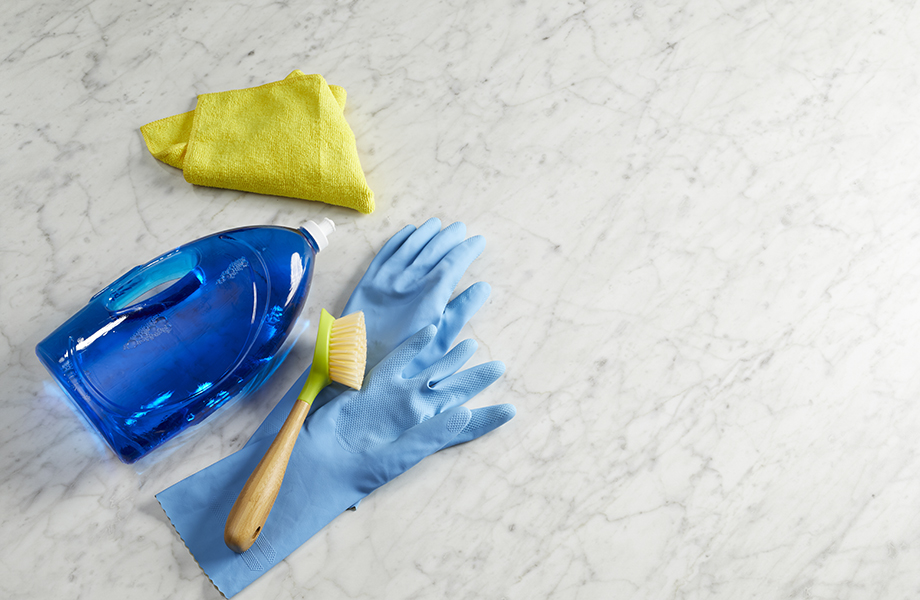 Ordinary Cleaning
Formica® Laminate is very easy to clean.

In most cases, you only need to use a clean, damp, nonabrasive cotton cloth and a mild liquid detergent or household cleaner. Clean the soiled area using a rotating motion. The following is a list of household cleaners Formica Corporation recommends for use in the everyday cleaning of Formica® Brand Laminate:
Liquid dish soap like Dawn®
Fantastik® All Purpose Cleaner
Formula 409®
Pine-Sol® (original formula)
Windex®
Rinse with clean water, using a clean, non-abrasive cotton cloth. Do not flood the laminate, especially near seams, since water can penetrate and cause the substrate to swell.

Dry the surface with a soft, clean, non-abrasive cotton cloth.
This three step every day cleaning method applies to all Formica® Brand products
Formica® Brand Laminate
Formica® Writable Surfaces
180fx® Laminate
Formica® Compact
ColorCore®2 Laminate
DecoMetal® Metal Laminate
Formica Envision™ Custom Laminate
HardStop® Decorative Panels
Everform® Solid Surface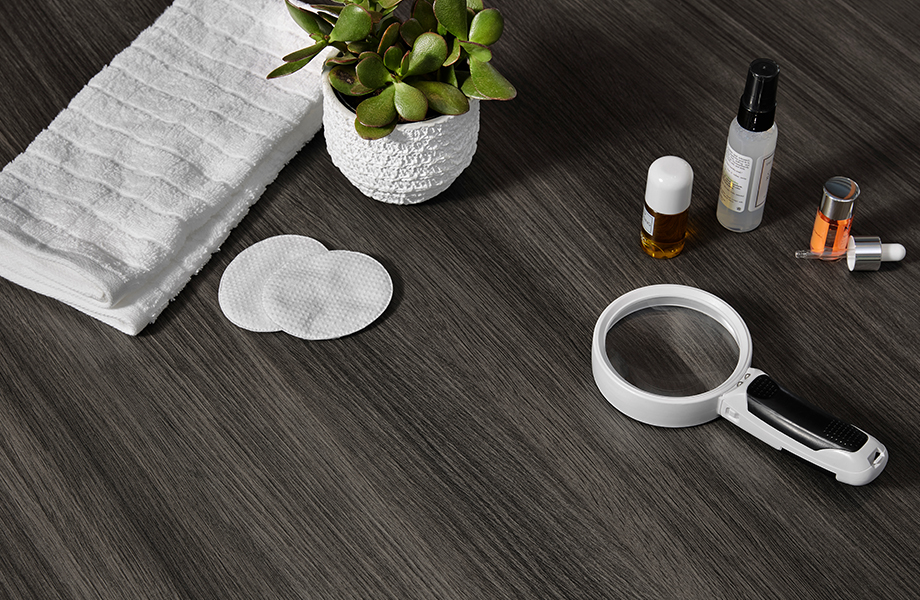 Deep Texture Cleaning Tips
Formica Group offers numerous texture options on our range of High Pressure Laminates including some deeper textures for enhanced realism. Some of the deeper textures include: Etchings (-46), Sculpted (-SP), Microdot (-MC), Pure Grain (-PG), Woodbrush (-WR), -PX Plex and Brushed (-BH)
These surfaces may require special attention to clean the depressed areas. Use a nylon bristled hand or vegetable brush, along with a mild liquid detergent-and-water solution or household cleaner. Clean the soiled area using a rotating motion. Finish by rinsing with water, and dry the surface.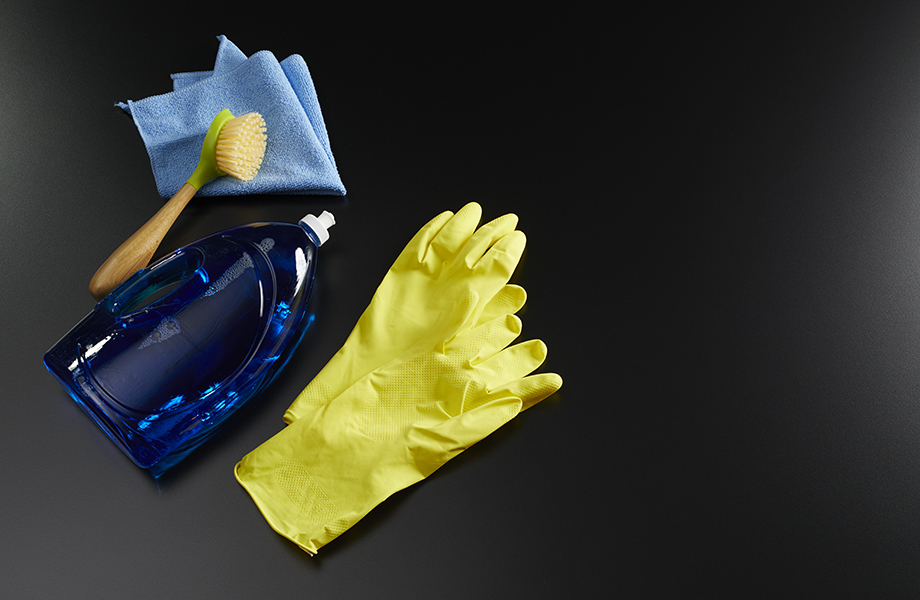 What to Avoid
When it comes to cleaning laminate countertops, less is more. Formica® laminates are rather forgiving, but there are some cleaning products and tools that should not be used. These products can permanently dull, scratch, or discolor the surface. They can also damage the material so that it becomes more susceptible to staining in the future.
Examples of products to avoid include:
Abrasive pads like scouring powders, steel wool, Scotch-Brite® and sandpaper
Abrasive cleaners like scouring powders, Ajax®, Comet® or Magic Erasers
Acidic or Alkali based cleansers like ceramic cooktop cleaners, oven cleaners, rust removers, lime scale removers, tub and tile cleaners
Have questions about other cleaning materials? Or a stubborn stain? See our special cleaning recommendations.
All trademarks are the property of their respective owners.