Formica Canada, a major supplier for Eco-Habitat
In 2016, Formica Canada Inc. became Écohabitation/Ecohome's official partner for its ecological criterias, including:
Contributes to a healthy indoor environment
Long lifespan
Limited impact on the natural environment
We are proud that Écohabitation/Ecohome chose us to be one of the main suppliers for the interior surfaces of Eco-Habitat S1600 ecological home. This Écohabitation Kit is designed with the expertise of an architectural firm, coupled with the performance of a manufacturer of high quality prefabricated houses.
Écohabitation trained these companies to put into practice the concepts of ecological and sustainable construction in their activities and the development of kit plans. The Écohabitation Kits offer a winning combination to individuals concerned about the ecological quality of their home.
" It is time to offer an architecture adapted to our northern location. " Emmanuel Cosgrove, General Manager at Écohabitation/Ecohome
The Écohabitation Kit Eco-Habitat S1600 has many benefits:
Durability & quality
High energy performance = minimum energy costs
Ecological and healthy
Innovative architect design
High real estate value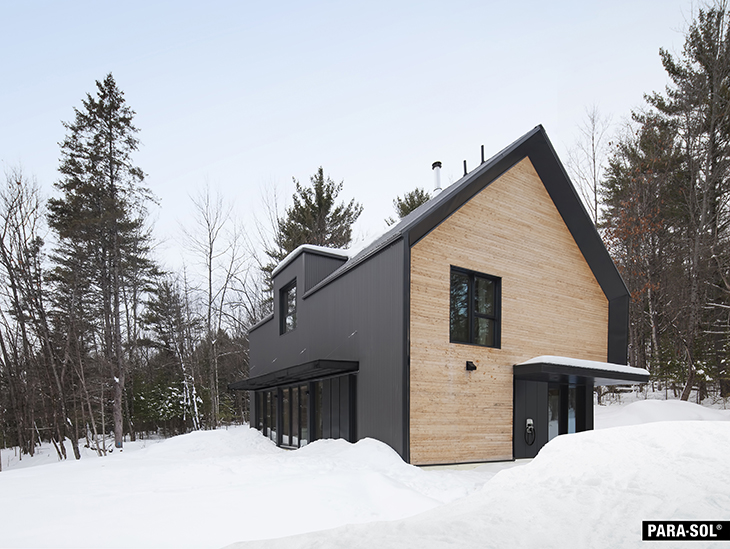 Two of Formica Canada's product lines have been chosen by the architect for their durability and value for money.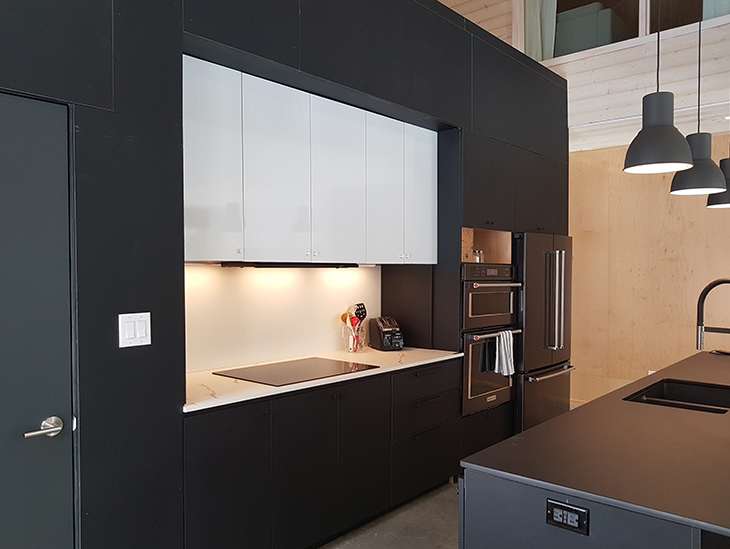 Enjoy solid, smooth and sumptuous surfaces in 909-AN Black colour in your eco-home:
Cabinet and kitchen drawers fronts
Kitchen island surrounds
Fridge fronts
Bathroom cabinet and drawers fronts on the 2nd floor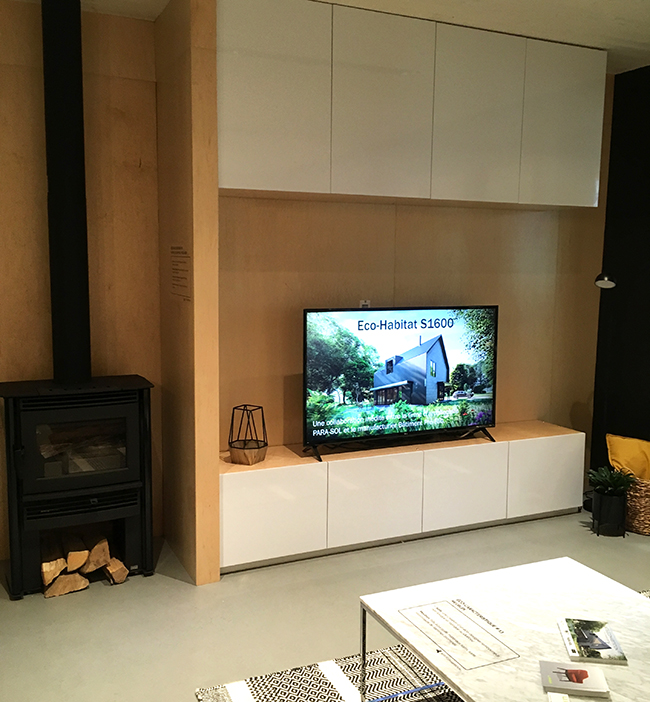 Share your story with the help of Writable Surfaces®Formica, durable and easy-to-maintain products for use in any room in the home - from playroom to bedroom, laundry room to kitchen.
The colour 459-90 Brite White chosen for the Eco-Habitat contrasts with Formica Infiniti® 909-AN Black applications and creates a clear and modern look for the following surfaces:
Kitchen cabinets fronts
Multimedia furniture (shelving unit in the living room around the TV)
Hallway storage (closet doors)
Bathroom cabinets and drawers fronts
Bathroom shelving unit
Bathroom countertop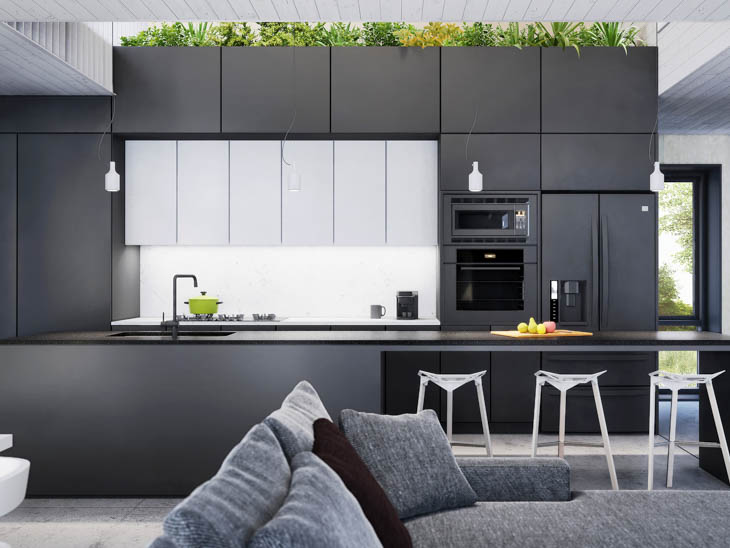 This was a great opportunity to see the real applications of two featured products from Formica Canada: Formica Infiniti® 909-AN Black and Formica® Writable Surface 459-90 Brite White.
Learn more about the Ecohome Kits by visiting the website ecohome.net.