February Pattern – Capri and Nassau
February Pattern – Capri and Nassau
We continue our look back at iconic Formica® Brand patterns with two introduced by Raymond Loewy Associates in the 1950s.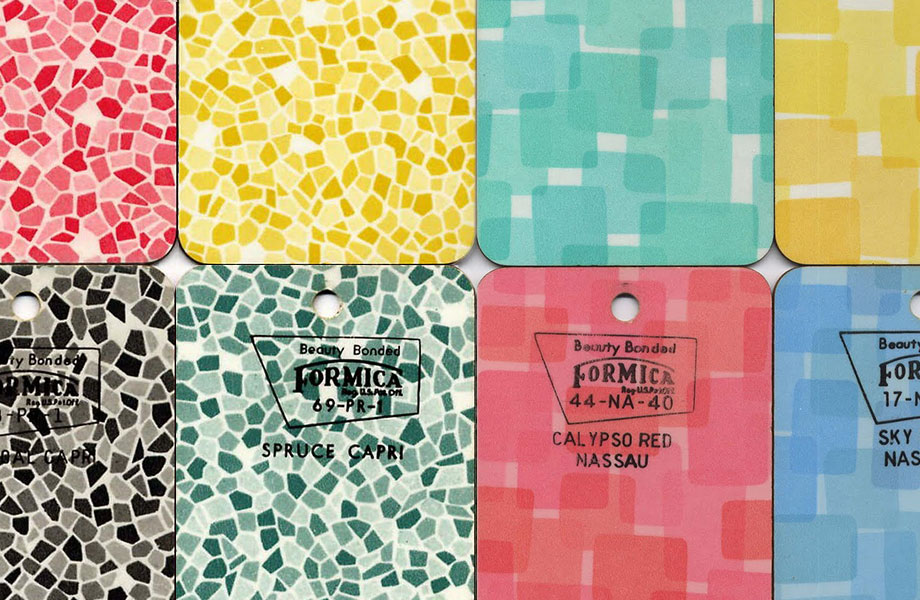 By 1950, Raymond Loewy was as big of a star as could be found in the design world. Featured on the cover of Time magazine in 1949, Loewy was best known for his work designing for the railroad industry. He would soon gain recognition for designing logos for iconic companies such as Shell and TWA, and of course, his Coca-Cola vending machine and bottle redesign.
But many people don't know that while he was doing all that, he was also working with Formica for a period of 12 years (1951 through 1963), designing patterns including Milano, Color Grain, Tidestone, Frost and more.
But perhaps the two most recognizable Formica patterns are Capri, launched in 1951, and Nassau, a 1957 introduction.
Capri was a contemporary geometric design with varying intensities of tones randomly placed on a neutral background. It was inspired by the mosaics of Capri, Italy and launched in six colors – later expanded to many more.
Named for the capital city of the Bahamas, Nassau was inspired by the blue waters, sunny shores, tropic nights, and waving palms of the Caribbean vacation land.
See more about these two iconic patterns in the video below: