Five Ways to Embrace Black and White
The classic combination of black and white has been a popular and ever-evolving palette for decades. Explore five ways to incorporate this striking design duo around your home.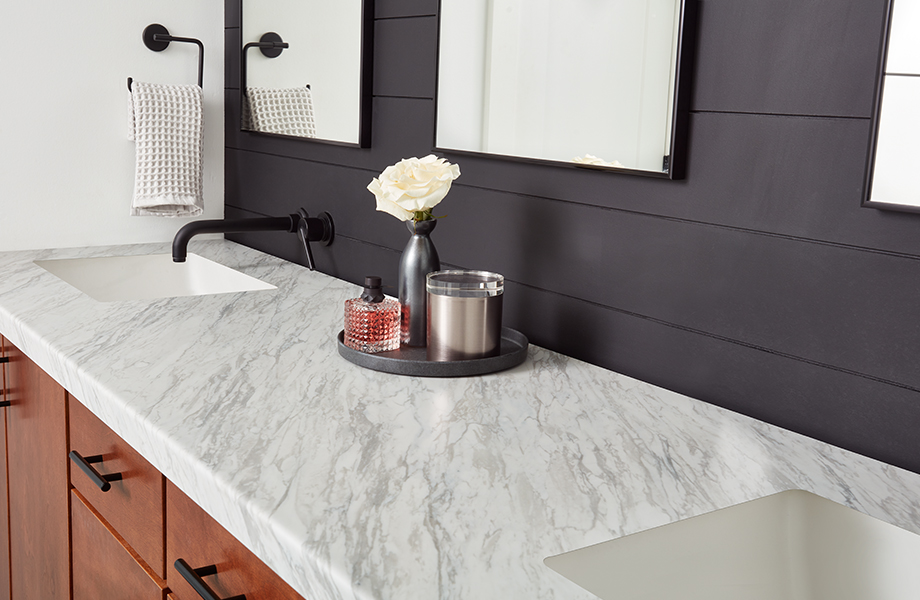 Classic Design
Black and white continue to offer a wide range of design options for homeowners. Today it's more nuanced and versatile than ever, as matte black appliances and fixtures complement light, airy spaces and neutral surfaces. Interestingly, black and white are almost always two of the most popular choices for Formica® Brand laminates — with the number one spot trading back and forth!
Black
Black is often used to define focal points as it creates a dramatic juxtaposition to white elements. Dark countertops, cabinets, furniture, fixtures and more can completely change the feel of a space by adding depth and warmth.
White
Many home areas have trended light and neutral over the past few years, with combinations of white, soft gray and taupe leading the way. Homeowners like seeing surfaces that appear clean and bright, particularly for kitchens and bathrooms.
Better Together
Although white and gray remain the defining look in many homes, we're starting to see a shift as homeowners opt for the striking interplay between dark and light. Let's look at how black and white can make a dynamic duo in these five living areas.
1. Kitchen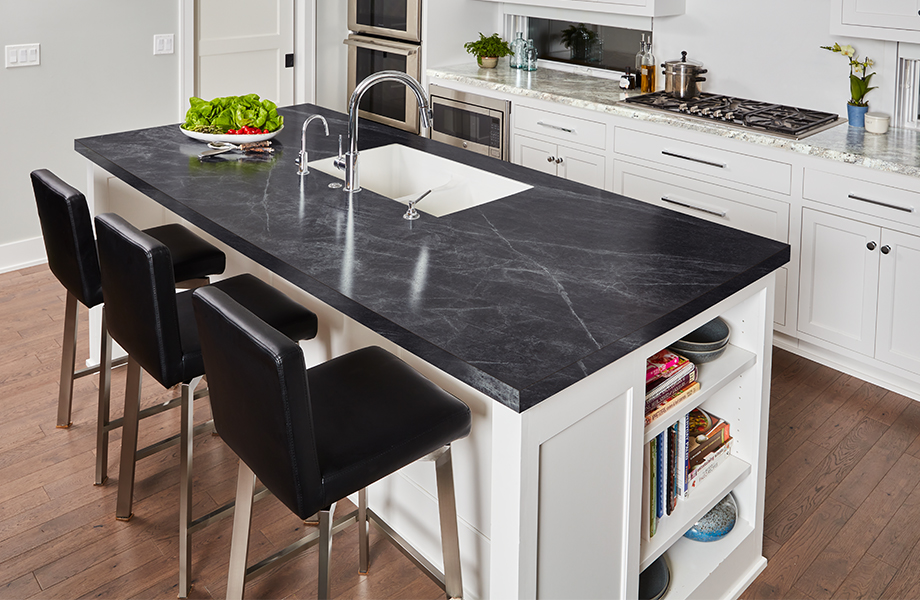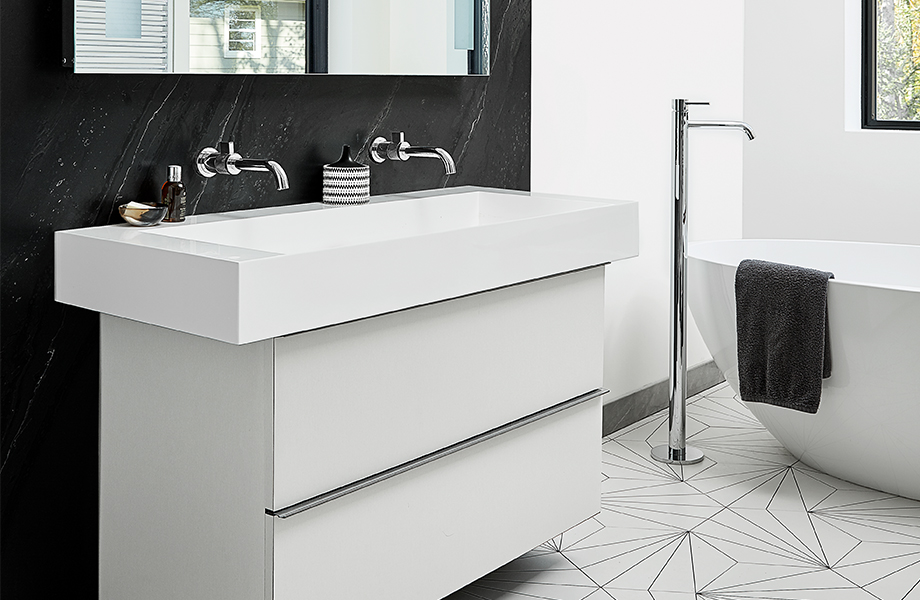 This sleek, modern bathroom incorporates minimalist white cabinetry with Brite White Formica® Laminate against the dramatic backdrop of a Black Painted Marble 180fx® Laminate feature wall. The distinct veining in the Black Painted Marble adds a sense of organic movement that picks up on the geometry of the floor tiles.
3. Den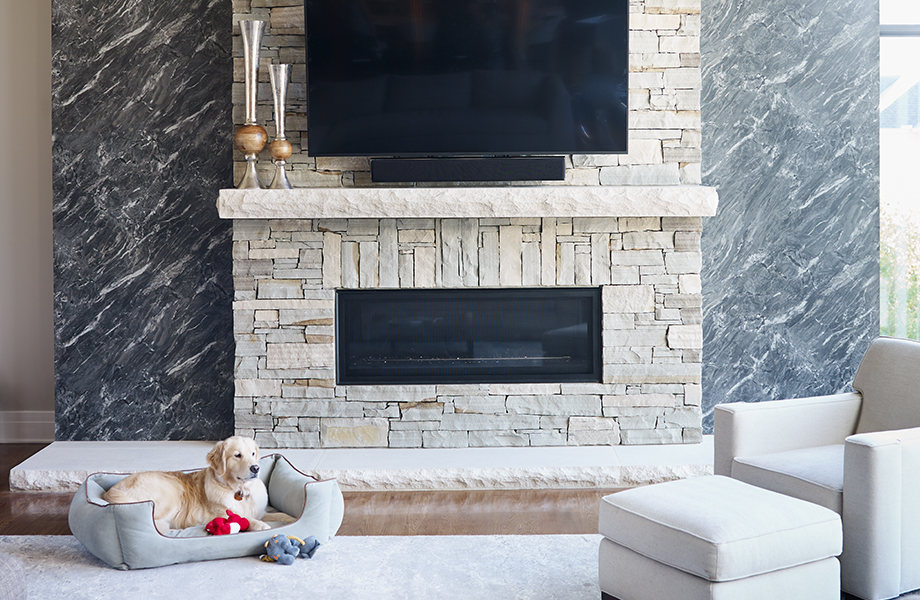 Add the drama of a Stormy Night Granite 180fx® Laminate feature wall behind a subtle fireplace to highlight the beauty of the stonework. White furniture and carpets brighten the look and heighten the differences between the tones.
4. Laundry Room/Mudroom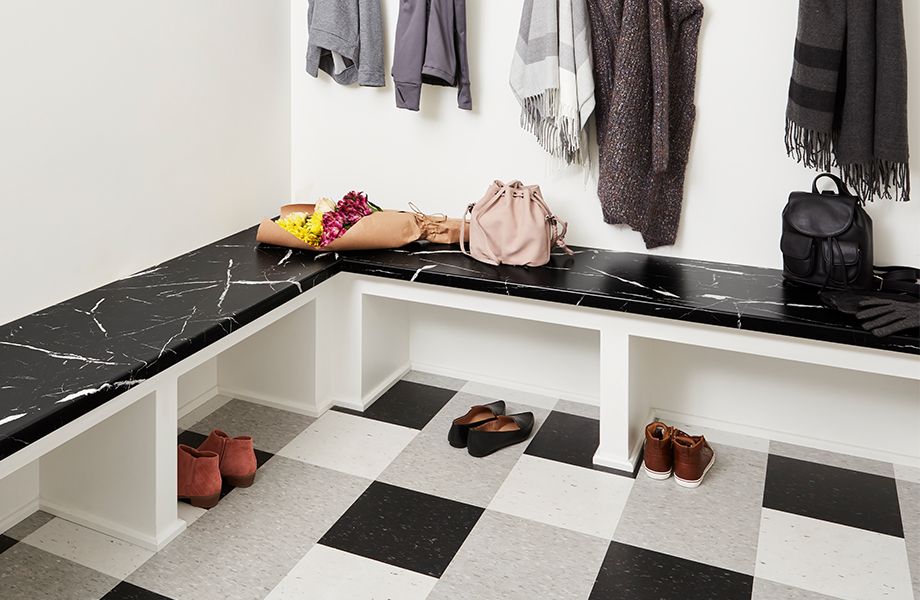 High-traffic spaces like laundry rooms and mudrooms benefit from simplicity in design. Unfussy white walls combine perfectly with this Nero Marquina 180fx® Laminate bench to deliver on functionality and style.
5. Office