Writable Surfaces Collection
Writable Surfaces Collection
Playful and practical surfaces that provide the perfect platform to stay connected, manage schedules or play a game or just create.
Formica® Writable Surfaces Collection is a range of durable, easy to clean and worry-free surfaces which is ideal for personalizing your spaces, and offers an ever-changing surface for doodles,notes, and more, with the added benefit of being simple, sturdy, and easier to maintain than other writable surfaces.
What's so cool about this product is that it comes in both magnetic and non-magnetic options, which are both highly durable and stain resistant.
Advantages of Formica® Writable Surfaces in Residential Setting
Don't worry—you no longer have to worry about your kids destroying your freshly-painted walls with their artistic masterpieces thanks to Formica® Writable Surfaces.
Now, not only can your kids doodle all over it, but they can also play old-school games like Tic Tac Toe.
Smooth Writable Surface │Writable paint is typically applied to a drywall or wood surface which will have small pits for marker and chalk to be embedded over time. Older homes will have added issues of patching and wear, creating a surface that will never be perfectly flat. Formica® Writable Surfaces offer a consistently smooth finish, making it easy to use and clean.
Scratch & Impact Resistant│All Writable Surfaces from Formica Group are also inherently scratch resistant and impact resistant. This is a major plus when considering
a writable surface for any high traffic areas of the home such as the kitchen or an entry.
Easy to Clean│Formica® Writable Surfaces can be easily cleaned with a cloth or an eraser. Writable paint should be washed weekly to avoid permanent ghosting. The continuous washing also wears down the paint overtime and it will need repainted with constant use and cleaning.
Horizontal & Vertical Application│The versatility of Formica® Writable Surfaces collection is truly endless. Adhere your writable surface across an entire wall, any piece of furniture, cabinet fronts, desks, counters and more. Personalize your home and allow your entire family to do the same with one marker.
Your walls may not be able to talk, but that doesn't mean they cannot send messages.
Imagine a wall or door in your home where you can finally say, "it's OK to draw on". Image jotting a good luck message on your counter for your loved one on the day of a big meeting, making sure they start their day right.
These are just some of the endless options for expression with Formica® writable Surfaces.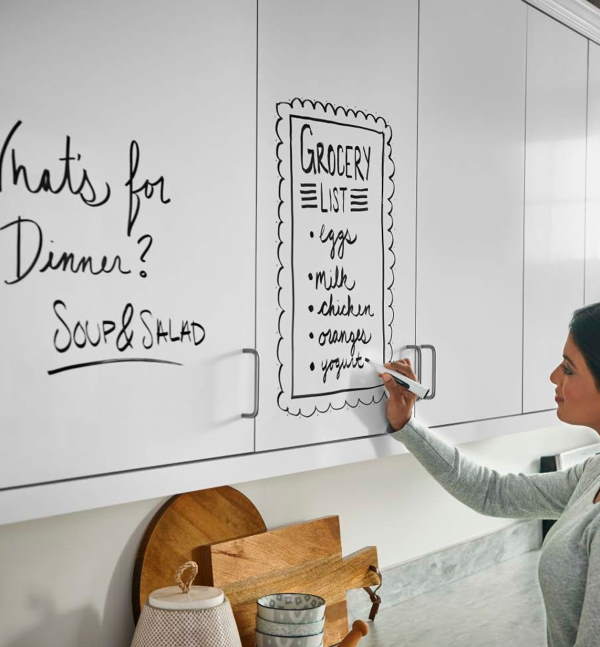 If your kids share a room, give them their spaces.
Personalization can be especially difficult if your kids share a room, but you can install a Formica Writable Surfaces in the colour of their choice to make them feel like they have their own sapce.
Now your kids have a place to express their creativity on their own terms.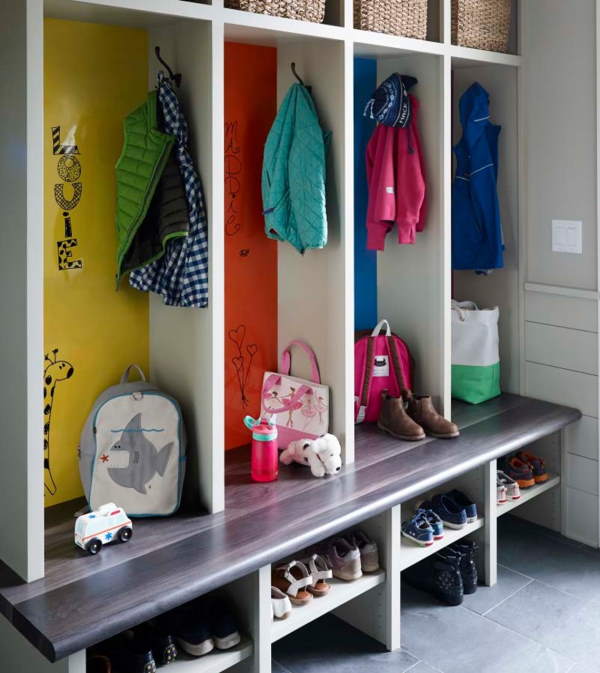 Advantages of Formica® Writable Surfaces in Commercial Setting
A whiteboard doesn't have to be a board, or even white. Fully integrable into office furniture and you can turn your workstation into a mini discussion area. Jot down notes or ideas on your desk and be clutter free from random scrap paper. Don't limit yourself by traditional tools and spaces; Create your perfect environment anywhere anytime.
Convenient & Flexible│Having a difficult time to book a meeting room? Turn any space in the office into an impromptu discussion area with Formica® Writable Surfaces.You can also turn a typical door into a writable surface where you can write a welcome message tailored to each visitor or write up meeting agenda in advance of each meeting.
Purposeful Application│One of the most important things in any office is communication. It can also be one of the most difficult aspects of working in a company of any size. Use one of the walls in your communal office area so that everyone will have access to it. This way, all your company news can be found in the same place.
Professional Image All Day, Every Day│Want to use a high gloss surface for your reception counter for a sleek and classy outlook but constantly worry about the micro-scratches that might mar the glossy surface? Don't worry- All Writable Surfaces from Formica Group are inherently scratch resistant and impact resistant.
Easy Maintenance│This durable, dry-erase surface can be cleaned up instantly with a cloth or an eraser, making it ideal for offices and other work environments. Just like typical laminate, very minimal maintenance is required to keep the surface at it tip-top condition.