Returning to Villa Casa Bianca
Returning to Villa Casa Bianca
Designed by the Dutch architects Van Beek en Dings in collaboration with Musa, "Returning to Villa Casa Bianca" is a temporary project inside a long-inhabited residence on Lake Como. Formica Group, FENIX®, Homapal, Arpa®, Getacore®, and Westag Türen® – all belonging to Broadview Holdings, the leading global group in material technology – show new perspectives on surface design.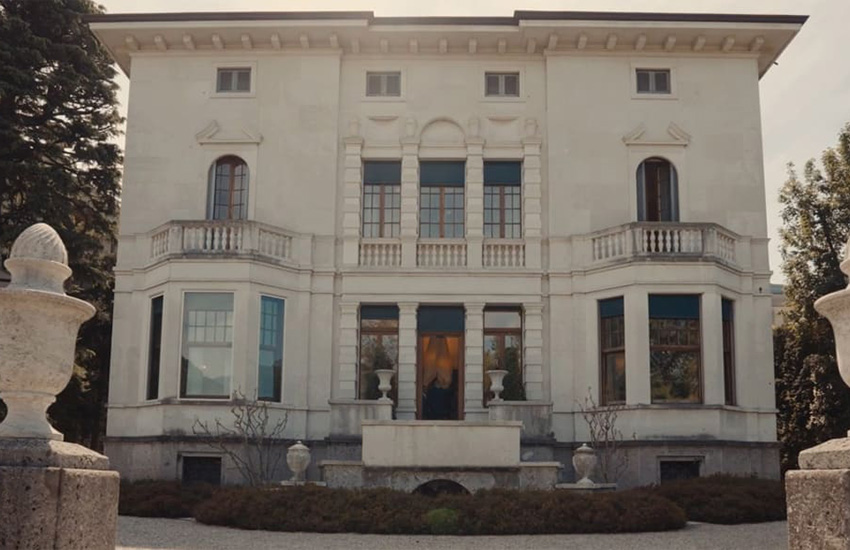 The set-up enhances the concept of forward integration, creating synergies between the group's different materials, iconic design elements and green life. During Lake Como Design Festival, the project hosts "When Nature Blooms" installation by the Italian flower designer Letizia Dei Fiori.

Villa Casa Bianca

Standing out on Lake Como promenade with its distinctive white architecture, Villa Casa Bianca was developed by engineer Carlo Ponci in the 1920s. Characterised by Art Déco style, with typical bow windows and white marble from local quarries, the villa presents a hospitality ground floor and a noble first floor. Over the decades, it underwent several transformations seeing, for example, the alternation of wood and terrazzo flooring, popular in the '40s-50s design culture. In those same years, architect Luigi Caccia Dominioni, considered a great master by the Milanese high bourgeoisie, created different elements for the villa, including the original lamps.

The story behind the project

In "Returning to Villa Casa Bianca", visitors identify with the family owner who, after many years around the world, returns to the residence. Entering, they see the passing of time in some imperfections, while being surprised by the beauty of combinations between travel memorabilia and the villa's new furniture. In dialogue with different styles, from antique furniture pieces to Arabic and Asian influences, contemporary creations made with the group's materials also connect with nature through a harmonious narrative. "When Nature Blooms" imagines nature bursting into the villa's rooms in the absence of its owners: plants and flowers sprout day after day, reclaiming and decorating domestic spaces.

Find out more and register to visit here.