Celebrating Decades of Memories and a New Beginning
Celebrating Decades of Memories and a New Beginning
In December 2022, Formica Scandinavia bid a fond farewell to our previous location in Perstorp, marking the end of an era filled with cherished memories spanning over seven decades. This significant milestone opened the way for a new chapter, exemplified by the inauguration of our new 8000m² facility on Stackarpsvägen in Klippan, Sweden.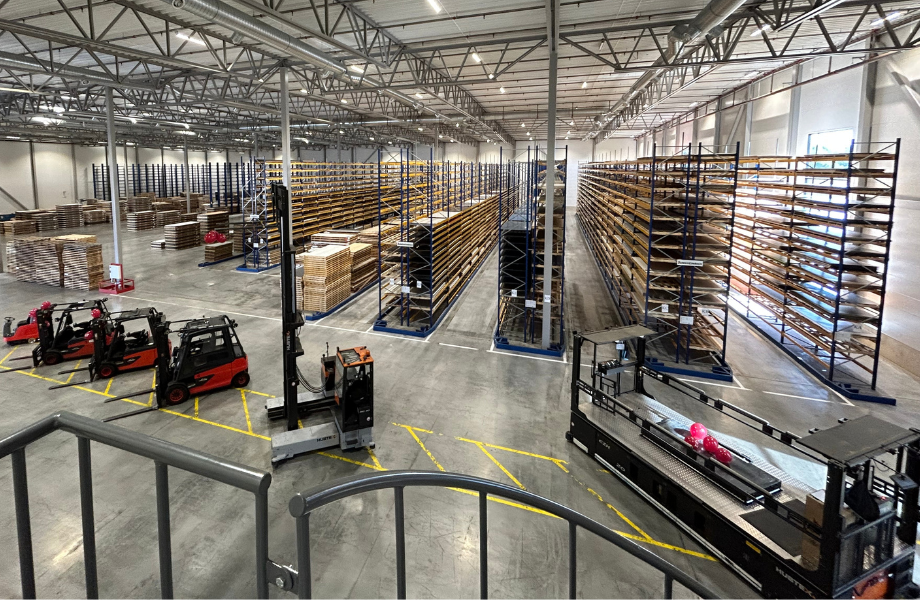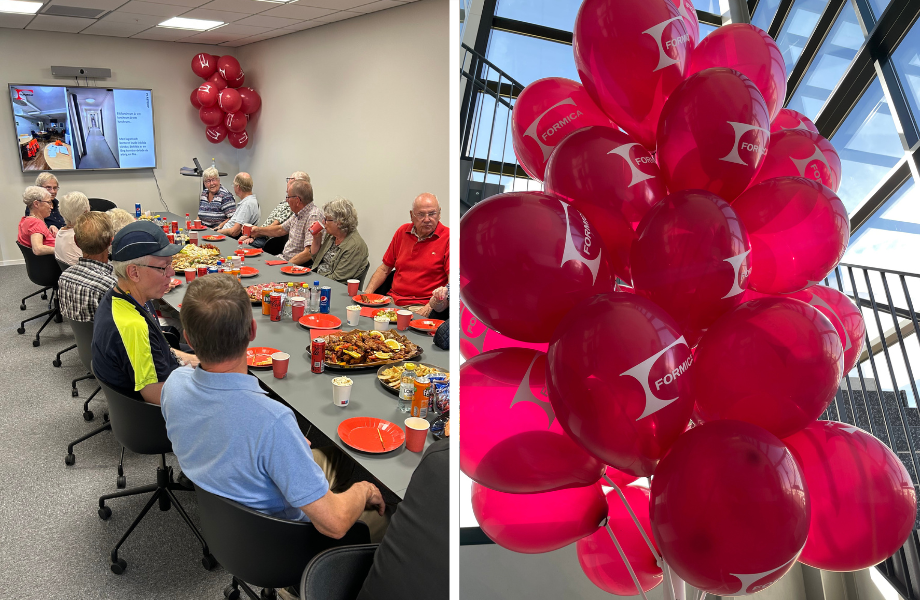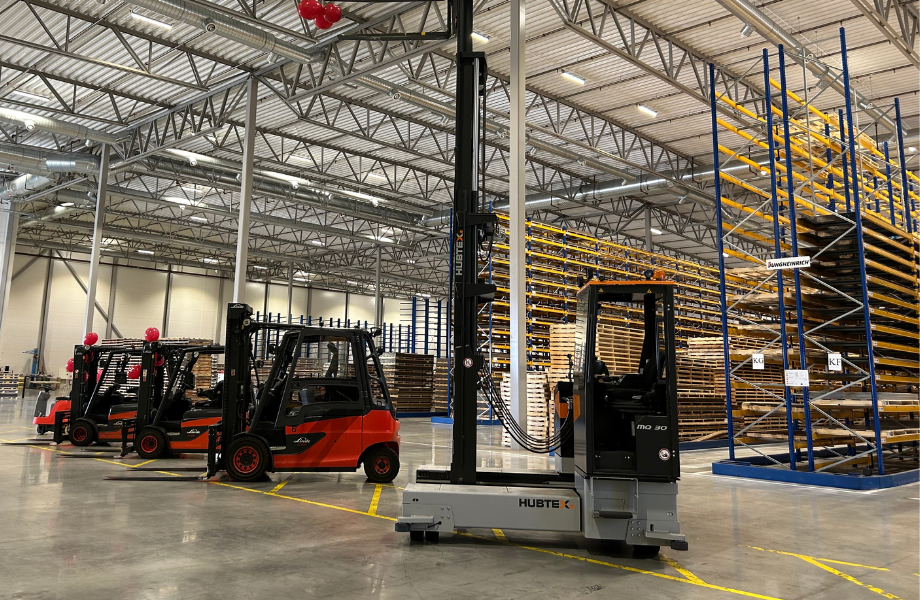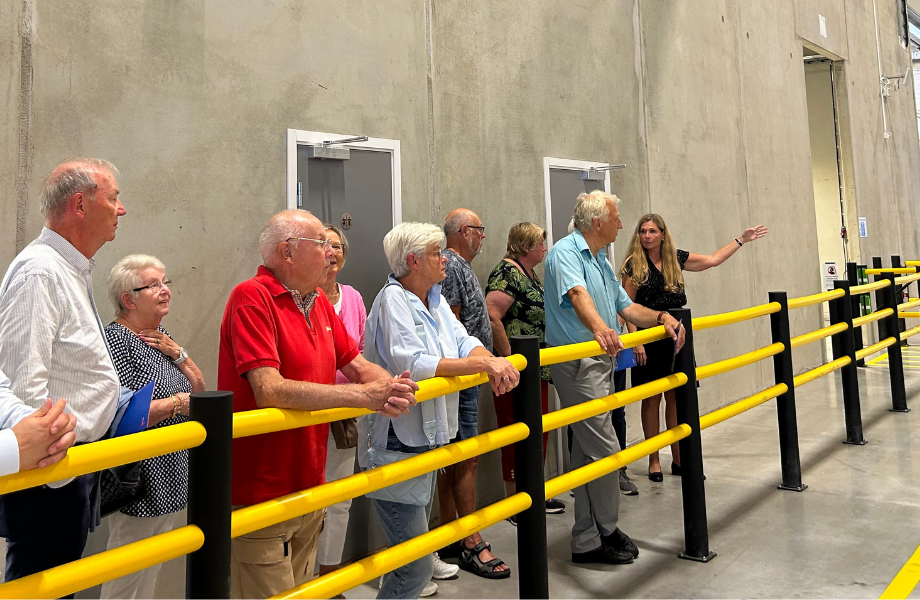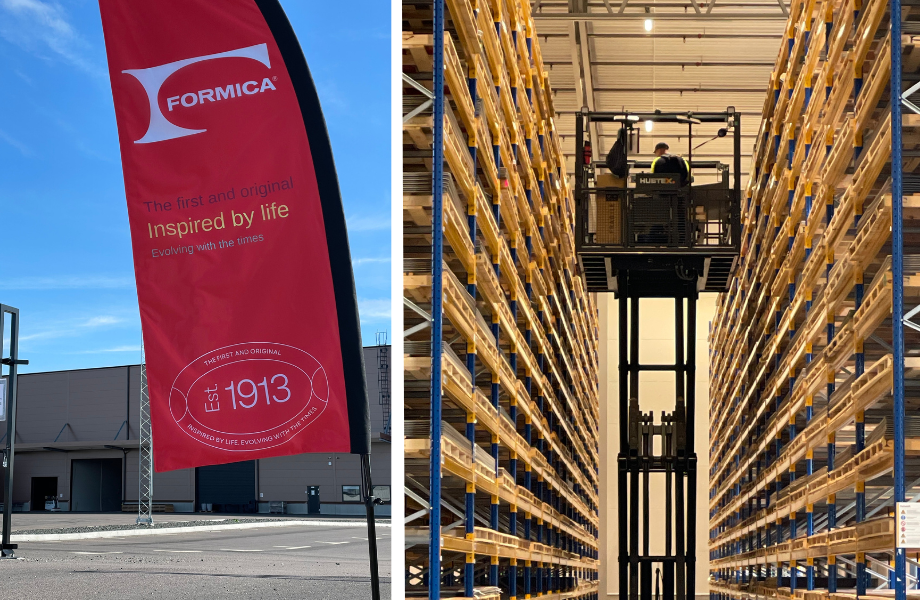 A toast to the past

To celebrate our new office and warehouse, Formica Scandinavia hosted an open house event. The team were delighted to extend a warm welcome to over 70 visitors, including a mixture of retired, longstanding and newly joined employees, as well as their families.

During the event, guided tours through the new office and warehouse offered a glimpse into the heart of Formica Scandinavia's operations, where dedication and innovation come together.

The day was not only about embracing the future but also about rekindling old friendships, reflecting on the days gone by and the collective experiences that have played an integral role in shaping our teams.

A site for the future

"Our new environment incorporates all departments within Formica Scandinavia. All teams are working closely, and we can use the office for different kinds of internal and external meetings, activities and events. In this new environment, I´m proud to invite our customers to show we are a modern producer of laminate and are a future partner to count on."

"With a new leadership team and support from other European warehouses, new processes have been implemented and that together with new equipment gives a significant benefit in our way of working which results in a better service to our customers."

"After over 30 years in the company, I have experienced many changes, but it´s fantastic that we now have a common goal to grow a successful business as a team which gives me energy and satisfaction." Anna-Lena Eskilsson, Regional Manager Scandinavia

Following a focus on providing more localised services over the last couple of years, the team in our new Scandinavian site includes Marketing, Customer Services, Business Development, Distribution and Sales, totalling over 30 employees.

The new Formica Group facility in Sweden is a testament to our commitment to growth, innovation, and excellence. We look forward to the challenges and triumphs that await us on this new adventure.