Experience 1970s Milan at Maglia Rosa NYC
You may have heard about good ideas happening by accident, but Manuel Mainardi – owner of the Maglia Rosa NYC café and bike shop in Brooklyn – has his own literal interpretation of that concept.
"In 2010 I had a bit of a revelation while recovering from a motorcycle accident," Mainardi explains. "I was sitting around for three months and had a lot of time to think as life slowed down for the first time in a number of years. It was then that I realized that bikes were always my escape and the idea came to me to open a café with an attached bike shop."
The concept – one of only a few such café/bike shop combinations in America – marinated with Mainardi for a few years before he quit his photography job in 2013 to make the idea a reality. His goal was to build a community feel around the sport of cycling and local food and drinks.
"Rather than always being on social media or the internet, Maglia Rosa is an escape to enjoy the community and those around us," Mainardi says. "It's a combination of bikes, beers and coffee; the good things in life."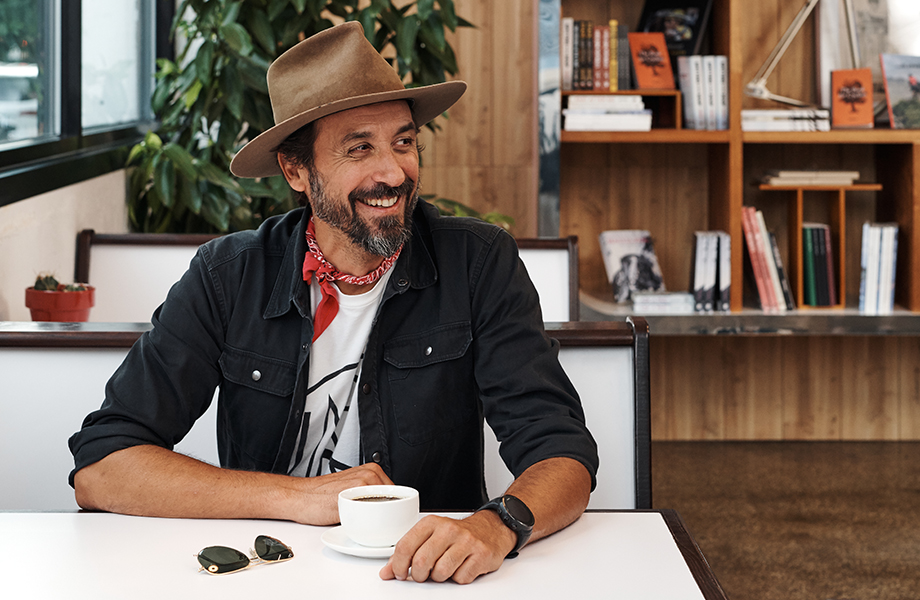 While the idea for the café may have come about because of an accident, the design aesthetic – which prominently features Formica® Brand Laminate – is certainly intentional.
"The idea was to replicate the memories I had from growing up in 1970s Milan – the birthplace of modern design in Europe," Mainardi explains. "All of the memories I have from my childhood I plunked them back into the shop."
Mainardi collaborated with Paola Citterio, a friend and interior designer who's also originally from Milan. Together, they were able to recreate the culture and aesthetics of Milan that resonate vividly in their memories.
"When I looked for coffee, I was trying to recreate the chocolate flavor that I experienced when I started drinking coffee as a teenager in Milan," Mainardi said. "When I looked for tables, I envisioned old men sitting around playing cards. It was all about recreating the environment from my childhood."
Even the name Maglia Rosa pulls in the Italian heritage. Maglia Rosa translates as "Pink Jersey" which is the iconic cycling jersey worn by the leader of the Giro D'Italia – the Italian equivalent of the Tour de France. It should come as no surprise then that the bicycles you can find at Maglia Rosa are mostly Italian, both custom and hand made.
Mainardi is particularly proud of the red and white E61 espresso machine made by FAEMA, a Milan company that revolutionized espresso machines in post-war Italy.
And of course, in the 1970s, those coffee machines could always be found sitting on counters featuring Formica® Brand Laminate.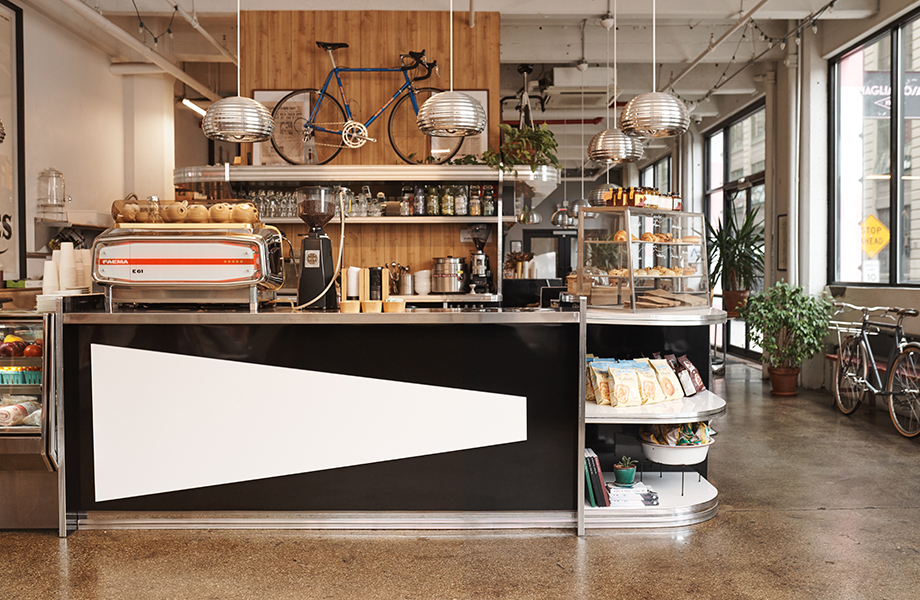 The black and white Formica® laminate counter front design at Maglia Rosa is reminiscent of the futuristic shape Mainardi remembers from that era. The white Formica® table tops within the booths reimagines the iconic look found in mid-century diners across the world.
"Formica has a visual impact that was and still is very much part of the times," Mainardi said. "We chose the black and white colors because they're timeless. They work with whatever other materials we used – from wood to stainless steel and even the red and white FAEMA E61."
Mainardi is soon to expand the back side of the café into a wine bar, with plans for another counter surface featuring the iconic black and white Formica® laminates.
So if you're looking for a coffee, a bike, or even a glass of wine, step back in time to 1970s Milan at Maglia Rosa NYC, where you're sure to find the good things in life.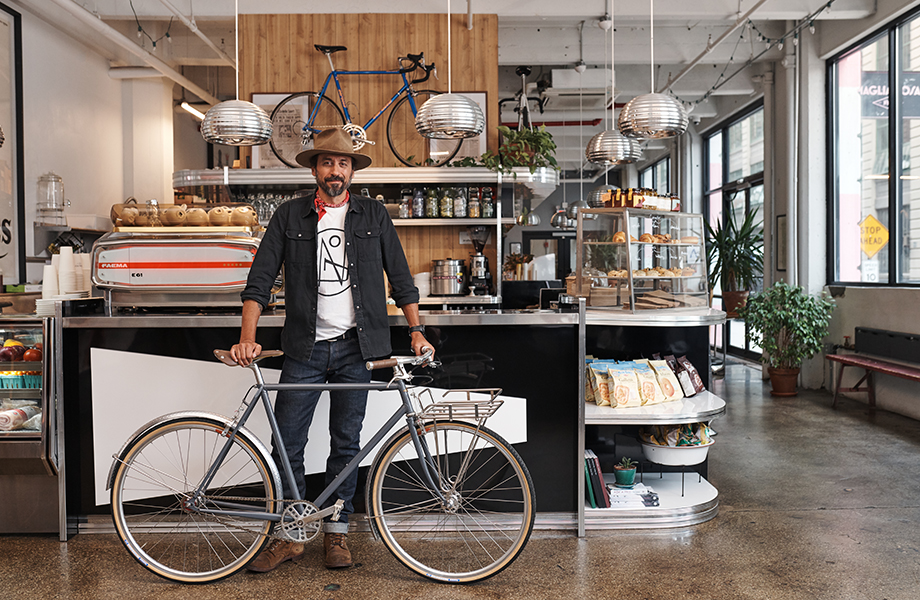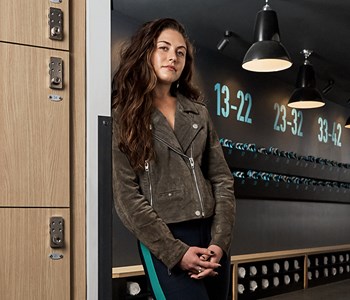 Translating a Digital Brand Presence into a Physical Space
More than just a pretty surface, Formica® Laminate checked all the boxes for bringing a digital brand to life.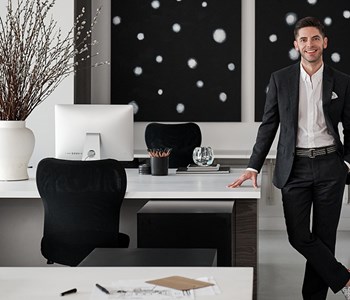 BHDM – Walking the Walk in Commercial Design
Finding a perfect surface for both employees and clients.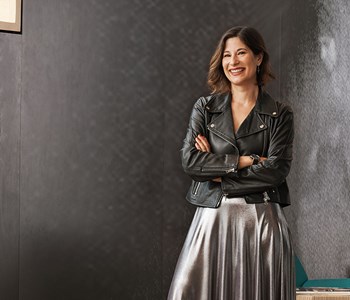 A Custom Surface for a One-of-a-Kind School
A school this unique needed a special touch. The designer delivered with Formica Envision™ Custom Laminate.