Ask the Experts: Textures
In a continuing series on Formica.com, we have teamed up with the Formica Group Technical Team to answer some of the most common questions we receive from fabricators about our surfaces. Of course, if you have specific or unique questions, you can always reach us directly at 1-800-FORMICA (367-6422), but you may be able to find a quick answer to a common question below.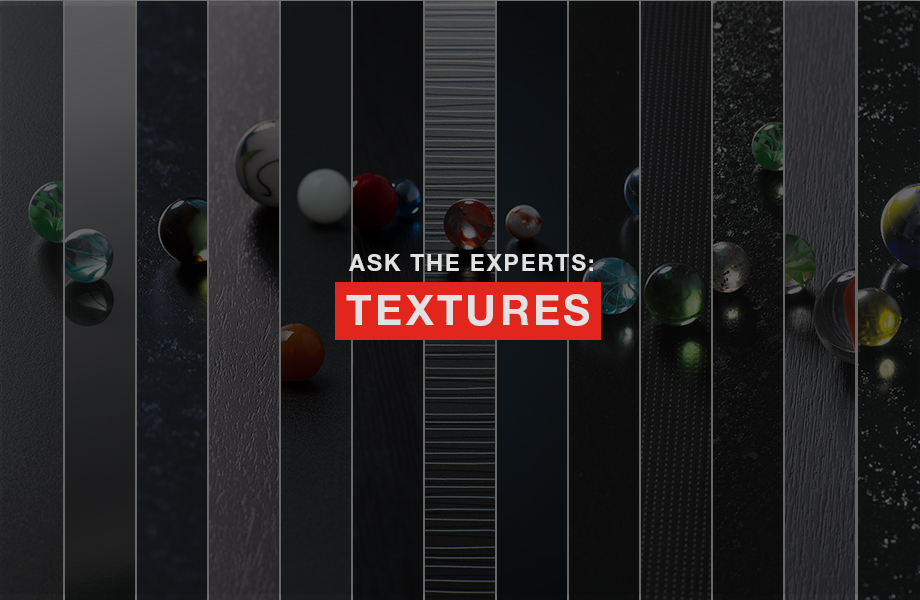 Today's topic is the various textures that are available with Formica® Brand surfaces.
Question: How do I find out which texture is available for the various colors and product lines?
Most Formica® Brand laminates are available in multiple textures – a standard texture that is regularly stocked as well as some made-to-order textures. To see which options are available per product, navigate to a product detail page and explore the "textures" section on the right side of the screen.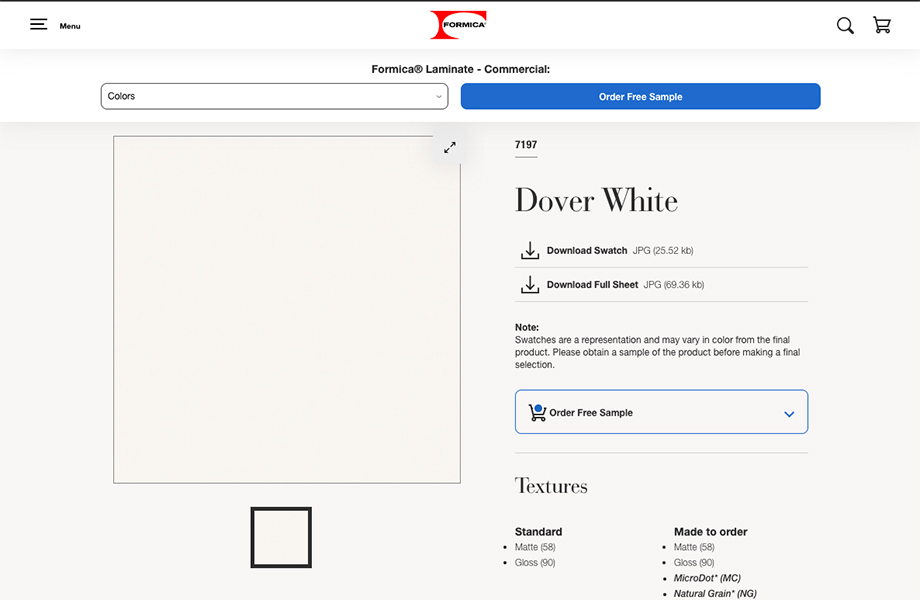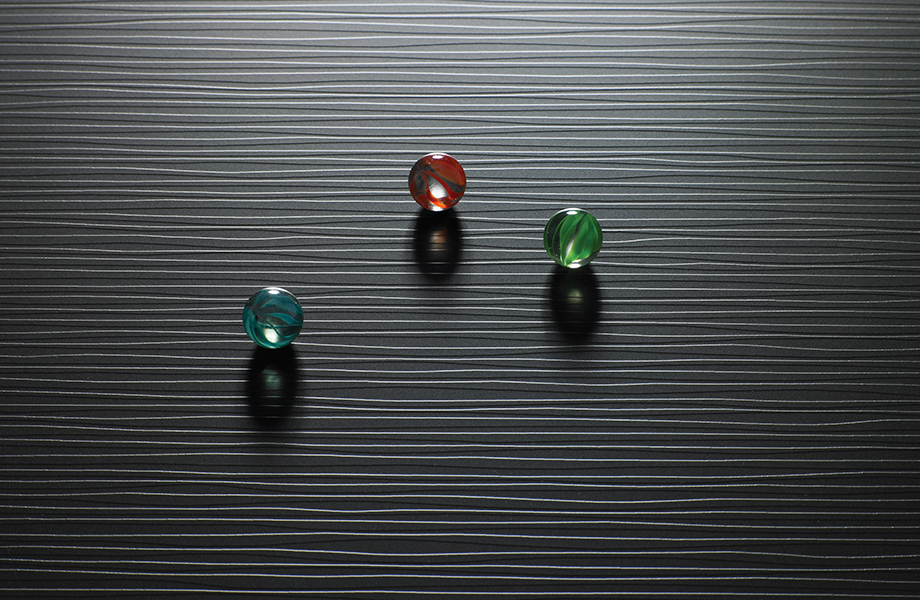 Question: Can all textures be used in both horizontal and vertical applications?
With Formica® EliteForm technology, all Formica textures are approved for both horizontal and vertical applications, except for Naturelle™ (NT) and Sculpted™ (SP) which are recommended for vertical usage only.