How to Customize Your Kitchen Countertops
How to Customize Your Kitchen Countertops
Explore ways to create the perfect kitchen with customized countertops. The sky's the limit with hundreds of high pressure laminate selections, acrylic solid surfaces and unique edge profiles to consider.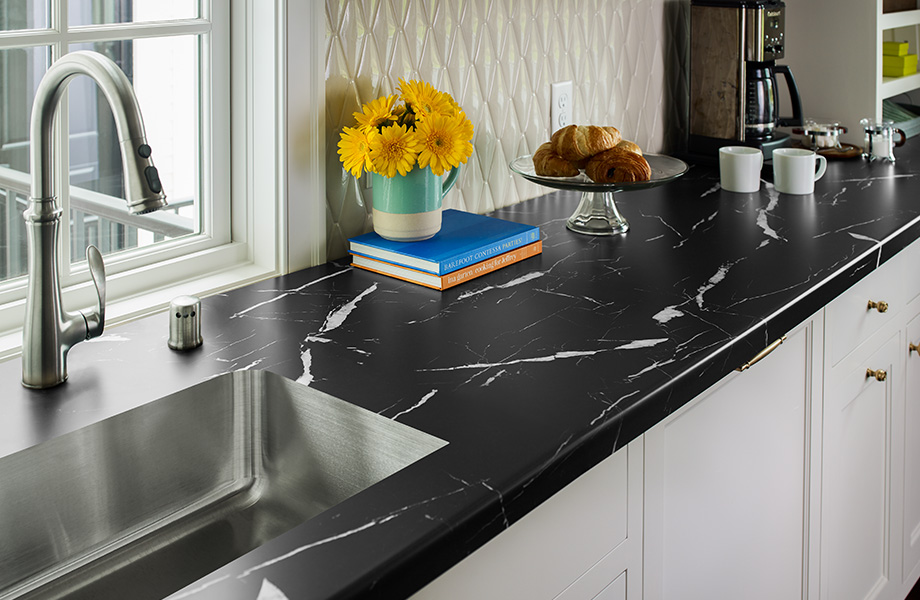 Your Countertops, Your Way
Not all kitchen countertops have to look the same! If you're about to embark on installing new countertops or a whole new kitchen design and need a little inspiration to get you started, you're in the right place. It's easier than ever to create a highly personalized space with countertops that feature the perfect look and the ease of maintenance and durability you need for design longevity. Here are a few tips and tricks.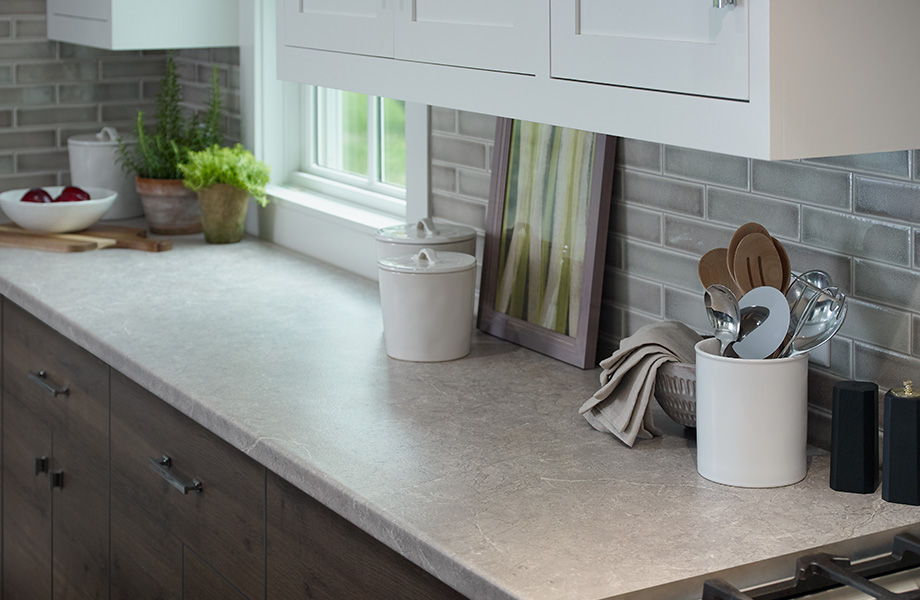 Explore the Wide World of Laminate Kitchen Countertops
Are you up for a bold color? Or maybe you fancy an all-white kitchen with a marble look? On the other hand, perhaps you'd like to blend warm wood tones with a stone look for a cozy gathering place. Whether you've already decided on standard high pressure laminate or want a large-scale granite, woodgrain or handcrafted artistic vibe, you've definitely got options.

Your kitchen is a reflection of your personal design style, and Formica® Brand Laminate features an extensive array of options to help you craft the look you crave. When approaching your project, think about the components you'll be keeping (wall colors, furniture, appliances and/or cabinetry), and then begin looking at laminate selections that will work well with existing elements. If you have an island, you may find inspiration and helpful color pairings in this article.

Discover patterns and colors: The Formica® HPL Collection and the 180fx® Laminate Collection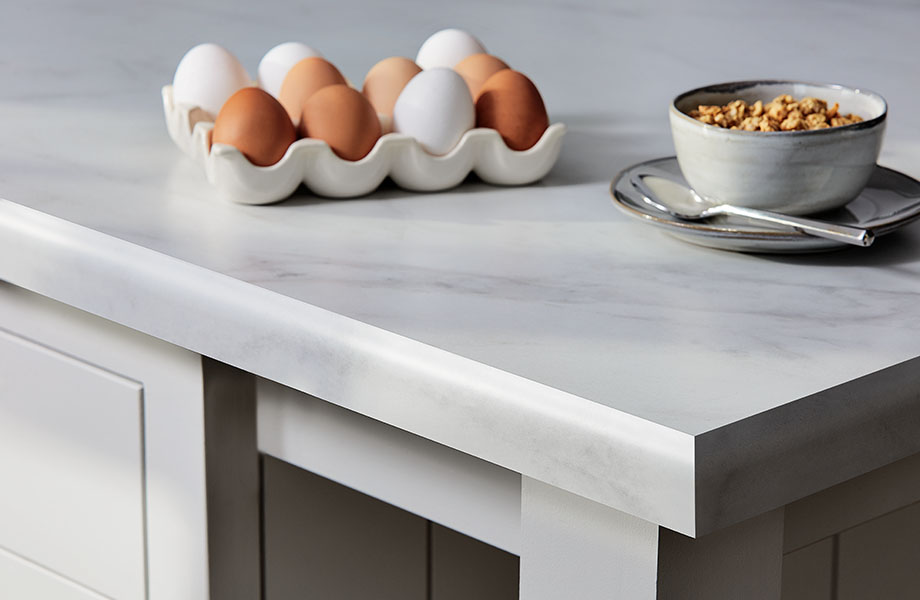 Get Edgy with Your Countertop Design
Double Radius. Waterfall. Bullnose. Ogee. Up the ante on your kitchen countertop design by selecting a distinctive edge profile that bids adieu to brown seam lines. IdealEdge® Decorative Edging puts the finishing touches on your countertops and enables you to achieve a luxe look, especially for large-scale designs.

Learn more: IdealEdge® Decorative Edging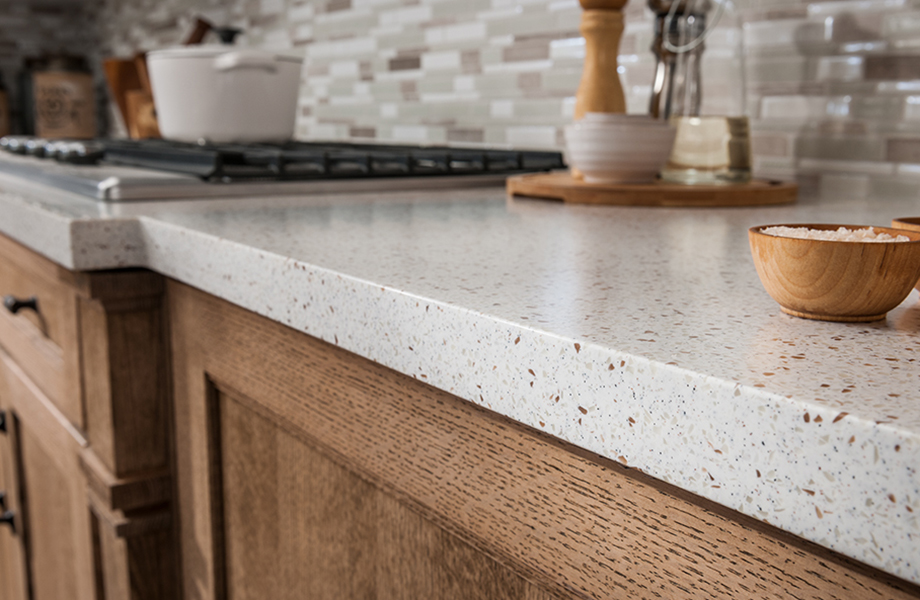 Consider an Acrylic Solid Surface Countertop
Nonporous kitchen countertops in the form of acrylic solid surfaces are making waves in kitchen design for their hygienic benefits as well as their sleek looks. Everform™ Solid Surface can be shaped into virtually any design concept, giving you maximum flexibility and elegance in your kitchen. You can also customize the appearance of corners and edges, add a backsplash and incorporate a seamless undermount sink to complete your space.

Learn more: The Everform™ Solid Surface Collection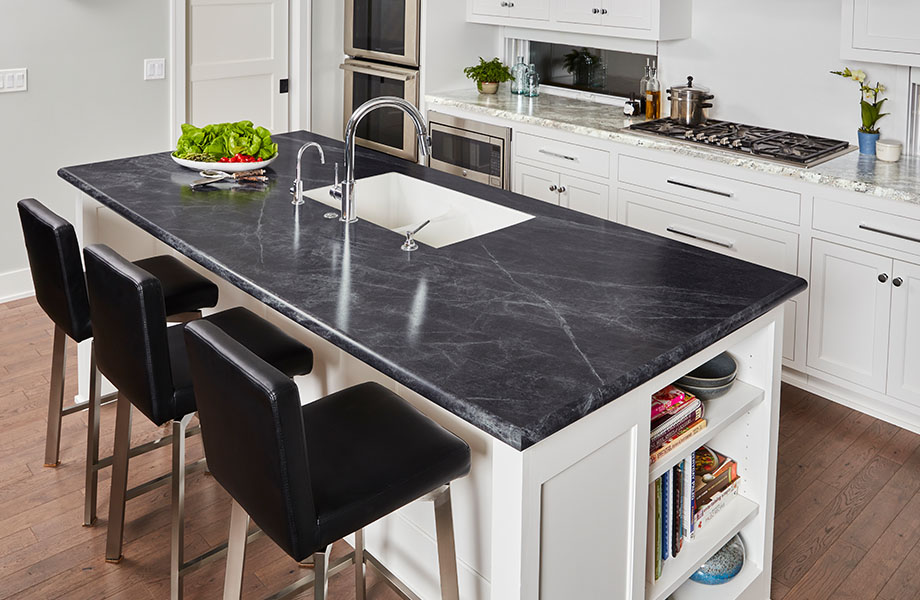 Go for an Undermount Sink
Unless you're planning on having a farmhouse or other statement sink, an undermount option will help you keep cleanliness at the forefront while allowing the visual focus to stay on your new countertops. You can opt for an undermount sink when using both Formica® Laminate and Everform™ Solid Surface countertops.

Learn more: Formica® Laminate undermount sinks