Winners announced in the 2020 FORM Student Innovation Competition.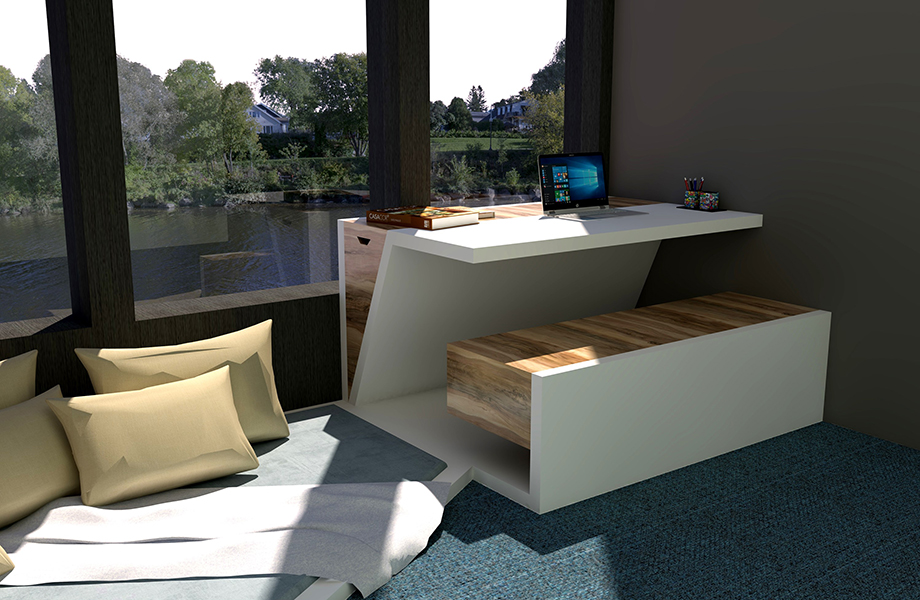 Formica Corporation is excited to announce the winners of the 2020 FORM Student Innovation Competition. More than 175 architecture and interior design students across the U.S. and Canada showcased their creativity by designing furniture pieces for resimercial spaces that embraced the blurring lines between nature and technology. These designs also incorporated patterns from Formica's SurfaceSet® 2020 Collection.

Grand Prize: Alexandra Clement, Cegep Saint-Jean-sur-Richelieu | "Origami"
Alexandra's Origami desk is inspired by ancestral art in Japan and designed to encompass modular art in its simplest form, epitomizing creativity without sacrificing functionality.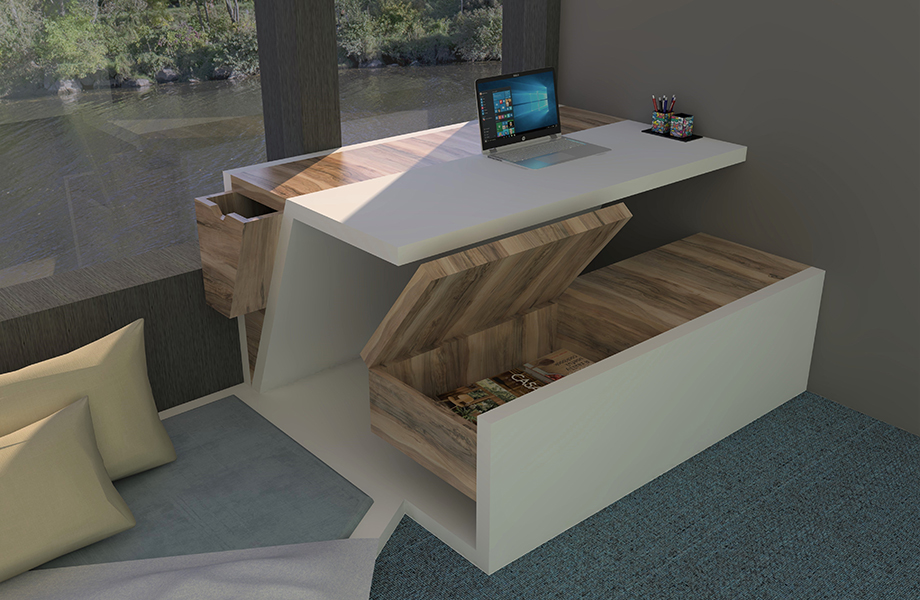 Second Place: Jacob Ethier, Quebec University in Montreal | "Post-Industrial Bookshelf"
Jacob's bookshelf employs laser-cutting technology to create a new type of panel to add texture and color, designed to simplify the surrounding environment and enhance visual appeal.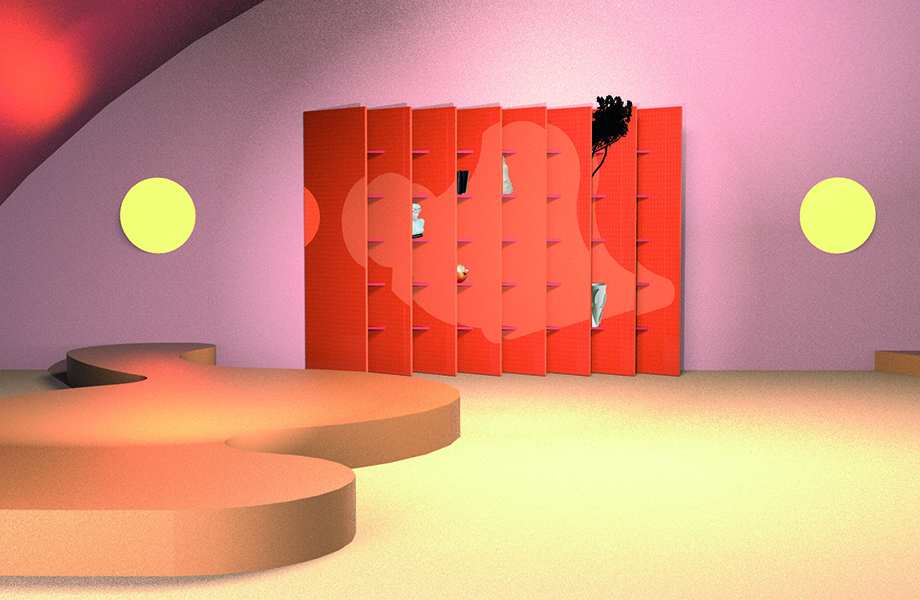 Third Place: Jessica Reid, Marywood University | "The G Table"
This design was inspired by harmonic and fluid rhythm while emphasizing the aesthetically pleasing nature of negative space.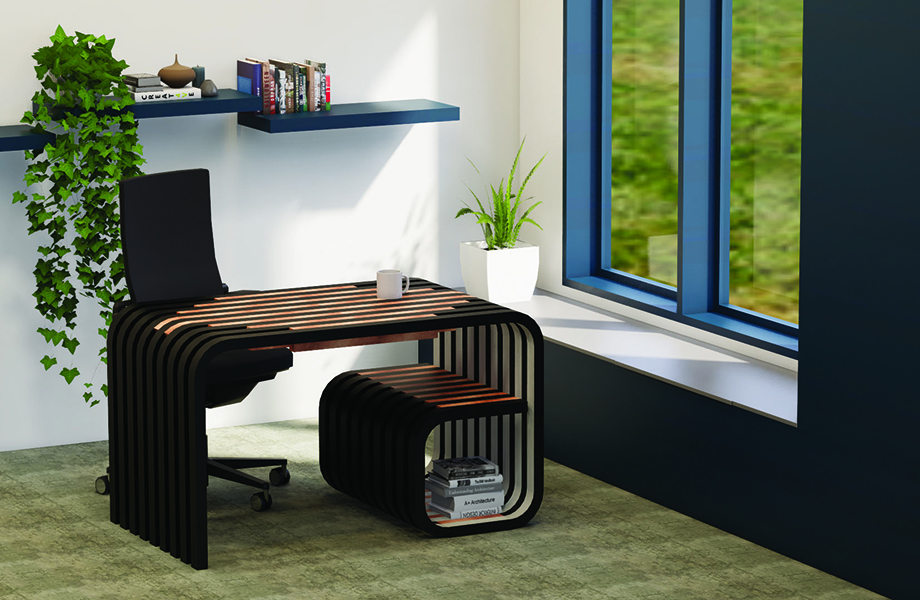 Honorable Mentions
Matthew Lam and Benjamin Ma, University of Waterloo | "Duality"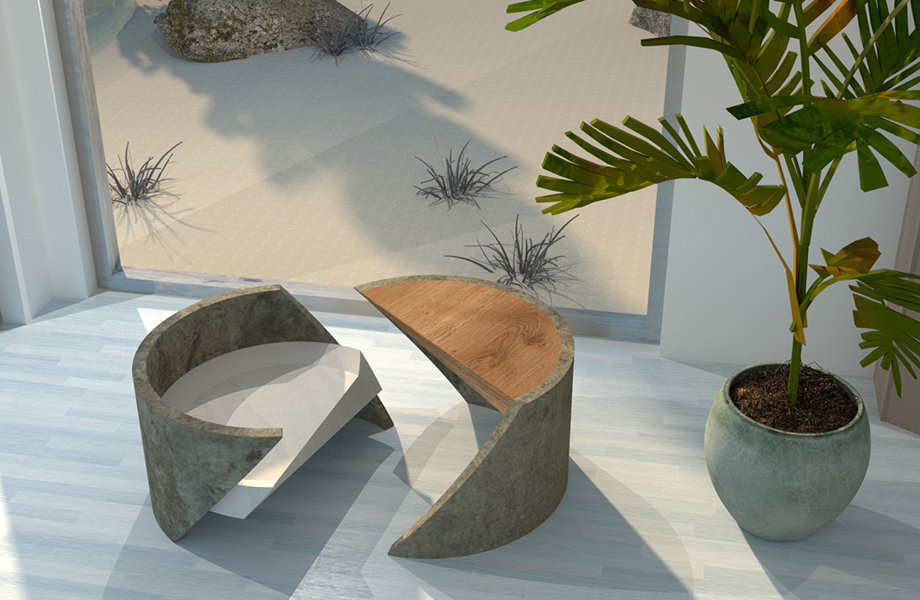 Allison Plunkett, Marywood University | "Imagination Bench"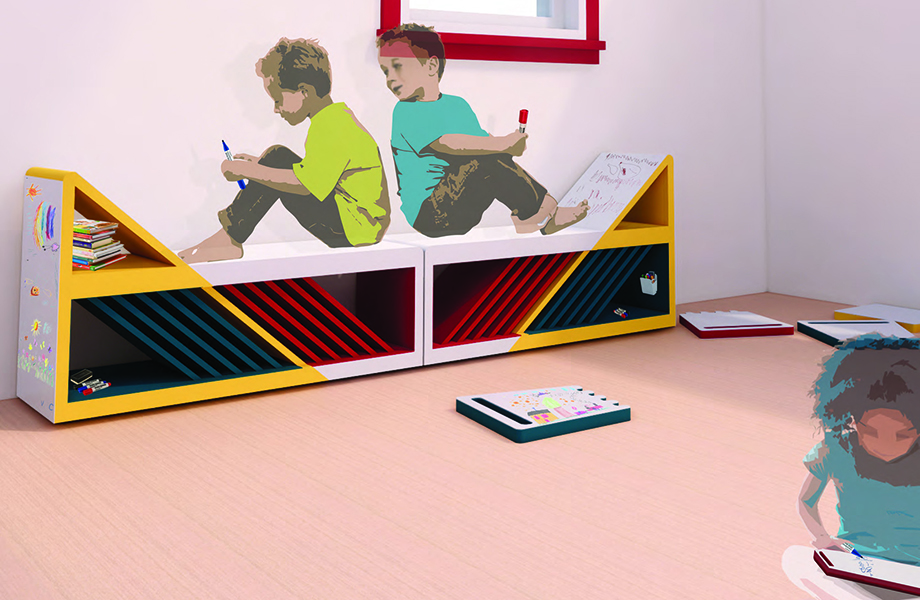 Submissions were judged by an esteemed panel of industry and design professionals:
Cheryl Durst, executive vice president and CEO of IIDA
Leanne Ford, interior designer and star of "Restored by the Fords" on HGTV
Tristan Butterfield, regional brand & retail lead at Gensler Chicago
Vern Yip, award-winning HGTV designer and author
Renee Hytry Derrington, international design lead at Formica Group
About the Competition:
The FORM Student Innovation Competition is a modern take on the original "FORM: Contemporary Architects at Play" challenge, held by Formica Corporation in 2008. Ten world-renowned architects, including Zaha Hadid, Michael Graves, Bernard Tschumi and Massimo Vignelli, constructed new works of art from Formica® Brand products.

Details about the 2021 FORM Student Innovation Competition will be posted in the Fall.
Below is a gallery of FORM winners through the years.