Calling future designers! Formica Corporation's 2023 FORM Student Innovation Competition is open for entries.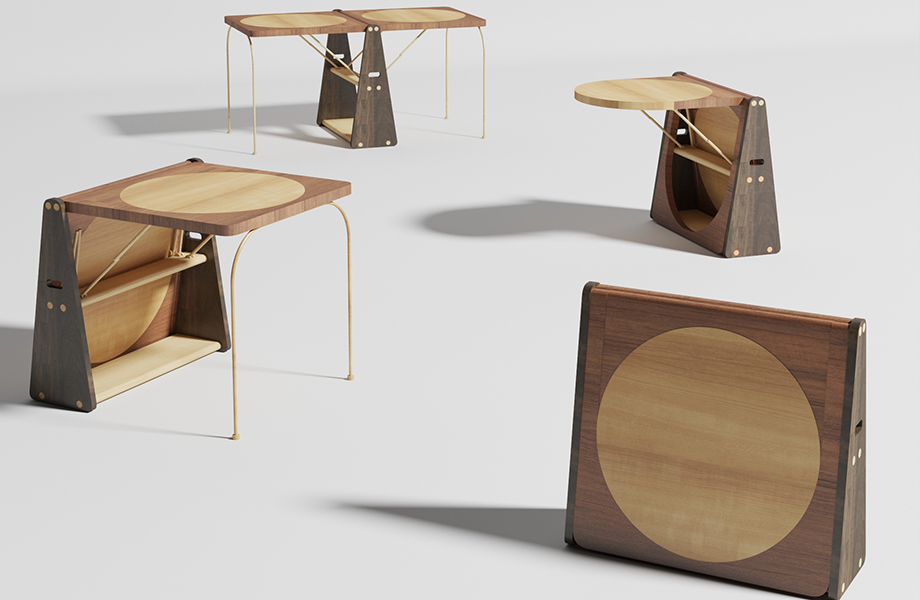 Now extending to Mexico, competition expands to more design and architecture students than ever before, inviting them to share interpretations of maximalism in furniture designs
The 2023 FORM Student Innovation Competition opens for entries Sept. 1, 2022 through March 6, 2023. This year's challenge asks students to submit a color rendering and project statement for a furniture design that interprets the student's concept of maximalism. The "new maximalism" revolves around maximum color, painterly print and rich textures. It allows a space for expressing individuality and unique perspectives. Students are asked to use their creativity when defining what maximalism means to them, which could be furniture with multiple patterns, unique architectural shapes or bold, saturated colors that draw the eye.

Student submissions must include three or more Formica® or FENIX® Brand products, including at least one from the SurfaceSet® 2022 collection by Formica Corporation.

To enter, please download this helpful entry packet with official rules and submission form and submit all entry materials to [email protected] via email.

Submissions will be judged by an esteemed panel of industry and design professionals, including:
Laurinda Spear, FAIA, RLA, ASLA, LEED AP, IIDA: Principal, Arquitectonica
Felice Silverman, FIIDA: Principal, Silverman Trykowski Associates
Cindy Allen: Editor in Chief of Interior Design Media
Renee Hytry Derrington: Managing Principal of Design at Formica Corporation
David Correa: Design Partner at llLab and Associate Professor, University of Waterloo
Santiago Sierra and Diego Linares: Architect + Furniture Design team and Co-Founders of Mesawa
Prizes
The grand prizewinner will receive a $2,000 cash award and their design will be fabricated and displayed during NeoCon 2023 in Chicago. The second-place winner will be awarded $1,000 and the third-place winner will receive $500. The top three winners also will be invited to attend NeoCon as guests of Formica Corporation for the opportunity to network with industry professionals and get a taste of the design community.
About The Competition
The FORM Student Innovation Competition is a modern take on the original "FORM: Contemporary Architects at Play" challenge, held by Formica Corporation in 2008. Ten world-renowned architects, including Zaha Hadid, Michael Graves, Bernard Tschumi and Massimo Vignelli, constructed new works of art from Formica® Brand products.

Below is a gallery of the winning entries from previous years of the FORM Student Innovation Competition: