Weber Thompson Designs ERW Office as Lighting Showroom
Woodgrain laminates add warm, rich tone and texture to casework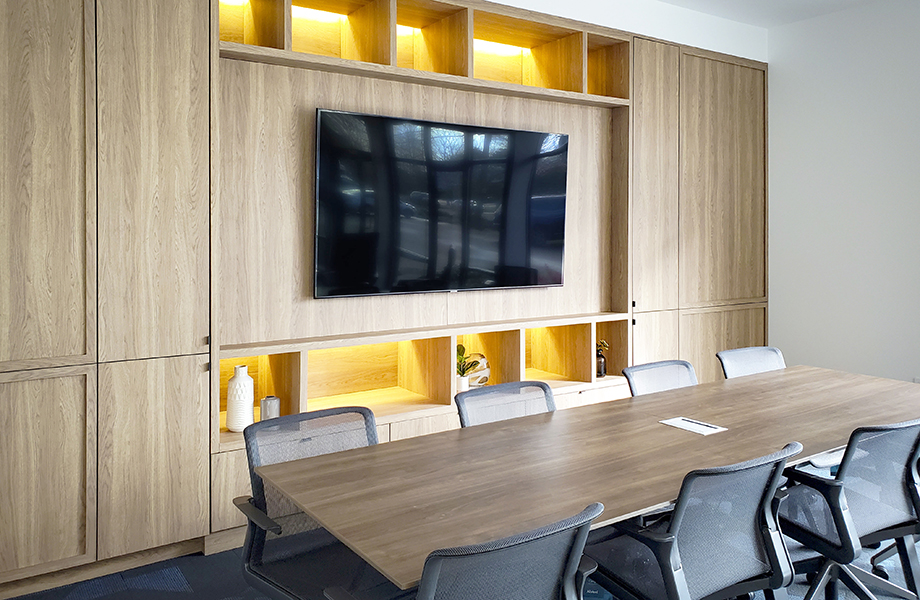 When ERW Lighting + Controls relocated their headquarters to the heart of Seattle's Design District, they asked design firm Weber Thompson to ensure that the new offices served not only as a functional workplace, but also as a lighting showroom.
"We crafted a design so that each and every space served as a canvas to demonstrate different lighting opportunities," said Rachael Bauer, Senior Associate Interior Designer, Weber Thompson. "ERW's vision included embracing the local Pacific Northwest color palette and textures while creating a modern, yet inviting office with character and personality."
With thoughtful consideration to the programming and layout of each space, Bauer ensured that each area had an opportunity to shine, literally and figuratively.
The open office area allows for areas of collaboration sprinkled through the workstations, while also allowing for future growth.
To capture the most daylight, there is a hierarchy of spaces which provides all desks with ample light.
Other spaces, including the kitchen and break area, also make use of natural light and access to the outdoors.
Unique lighting technologies provide a wow factor in darker circulation areas as well.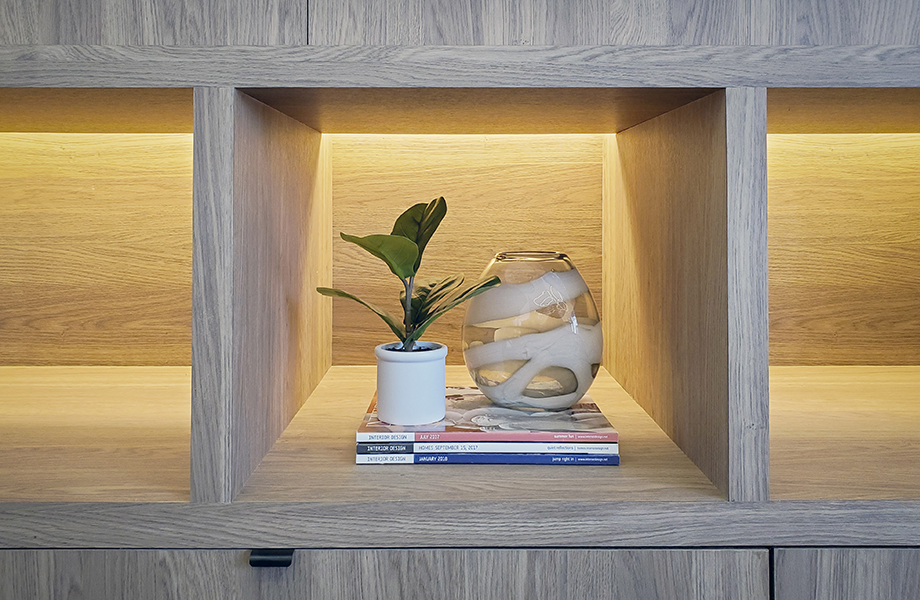 Building around the various lighting elements, Bauer found that the supporting materials would work best as a blend of warm and cool tones. She found a perfect fit with Formica® Brand woodgrain laminate.
"We sought a durable wood laminate that would provide a warm, rich tone and texture to offset many of the cooler gray and blue hues seen in the other finishes," Bauer said. "Formica's Millennium Oak is always my go-to wood laminate as it caters so well to the local Pacific Northwest design palette."
The Millennium Oak in a Naturelle™ texture* was installed as casework in multiple areas throughout the office – including the large conference room, kitchen, work room and health & wellness room – proving that Formica® Brand laminates look great in any light.
*In 2022, the Naturelle texture was discontinued. For a comparable finish, please use the Oiled Wood (-26) texture.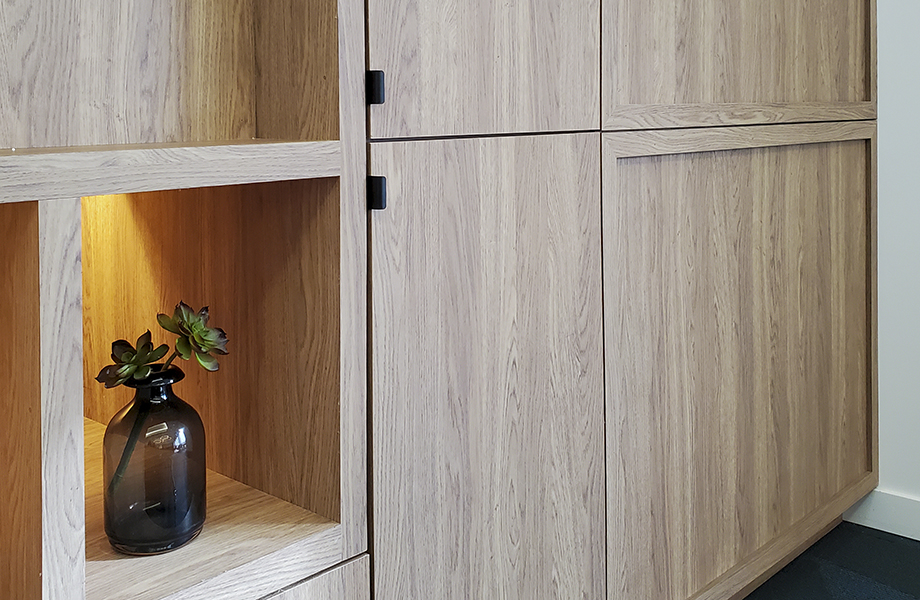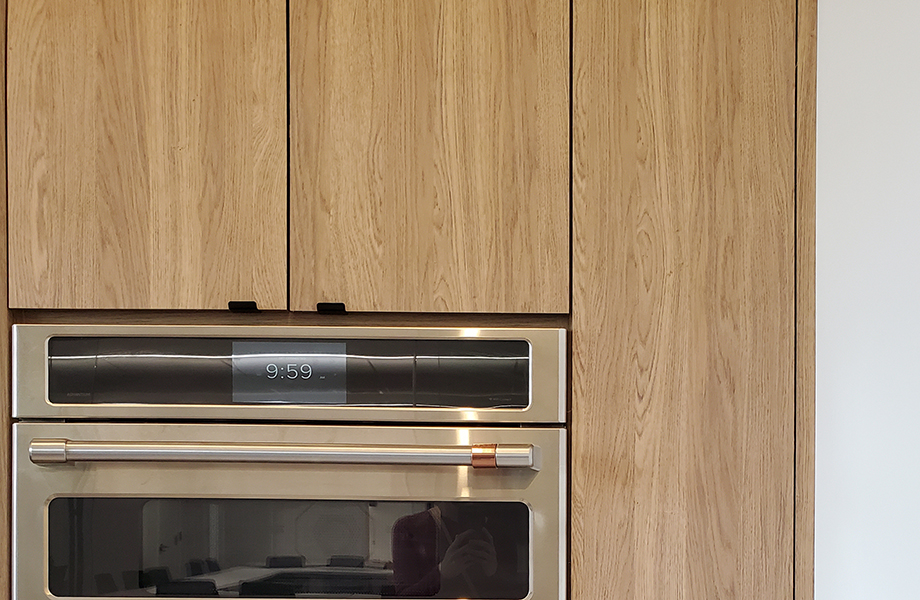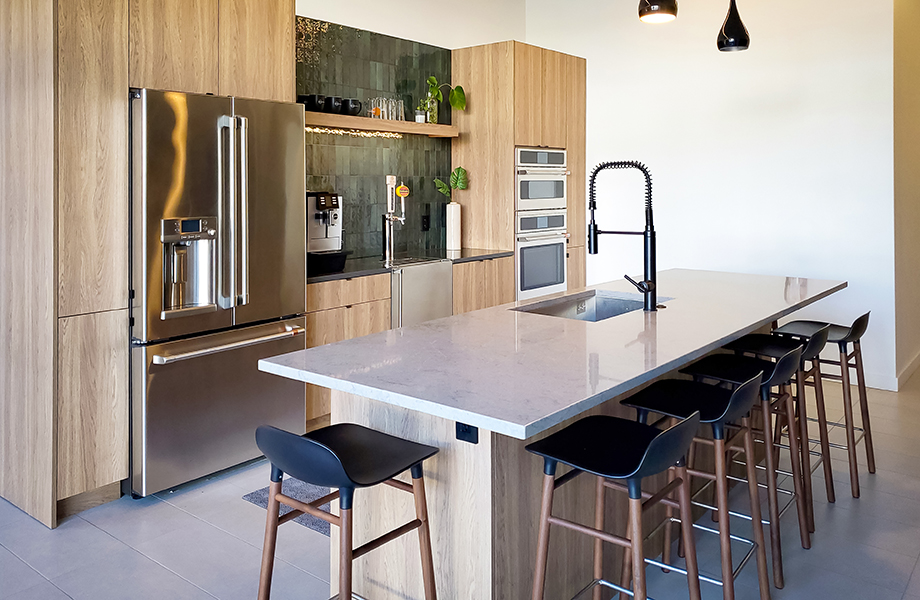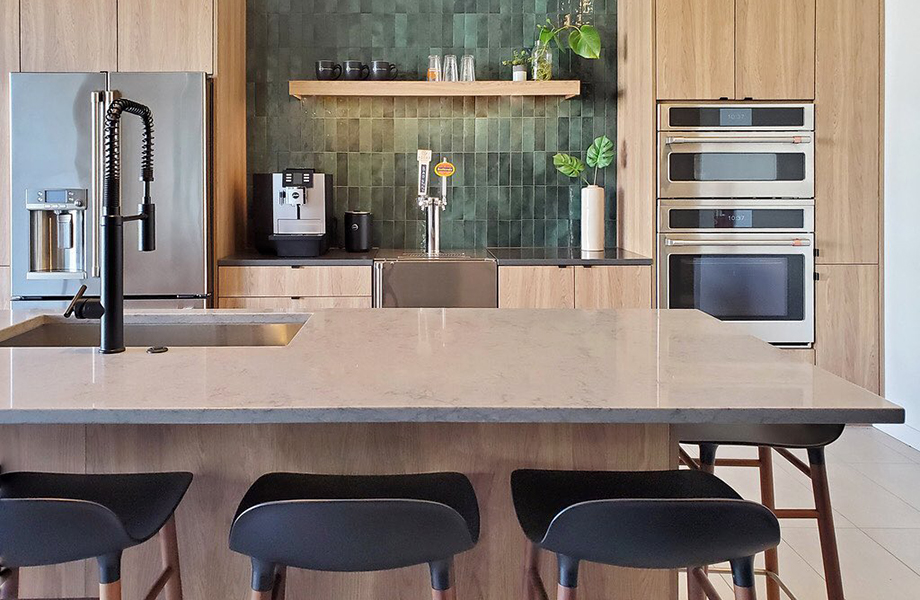 Photographer
Images copyright Weber Thompson