MKE Design Build – Zebrawood Cabinet Fronts
MKE Design Build – Zebrawood Cabinet Fronts
MKE Design Build, a 2019 NARI National Contractor of the Year Award Winner, is a fully-integrated Design Build group specializing in custom residential and commercial remodels in the Milwaukee area.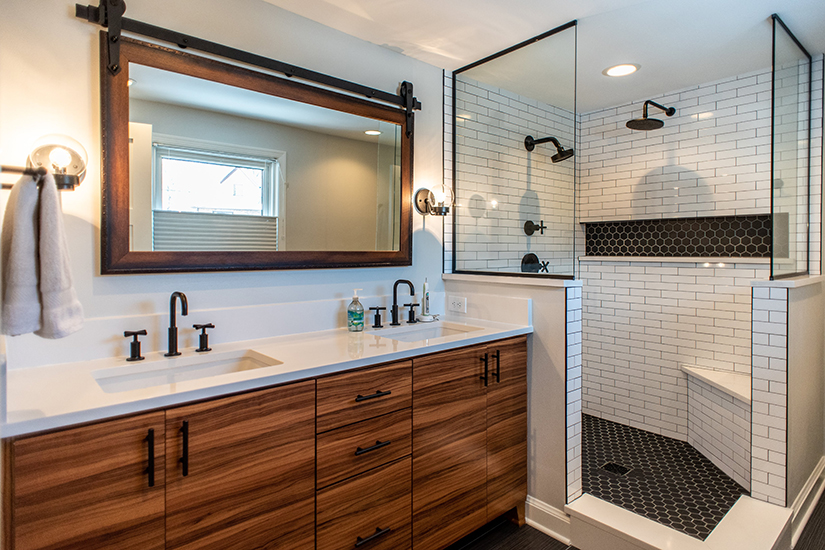 On a recent residential bathroom remodel, a homeowner who was inspired by zebrawood photos on Pinterest presented designer Michelle Swier with a unique challenge.
"In today's age, our clients are often inspired by what they see online but don't always have the budget to support their pinned dream house," Swier said. "My job is to meld the dream with the budget and come up with a solution that gives them the look without the additional costs."
For this particular project, Swier found a solution with woodgrain laminate by Formica Group.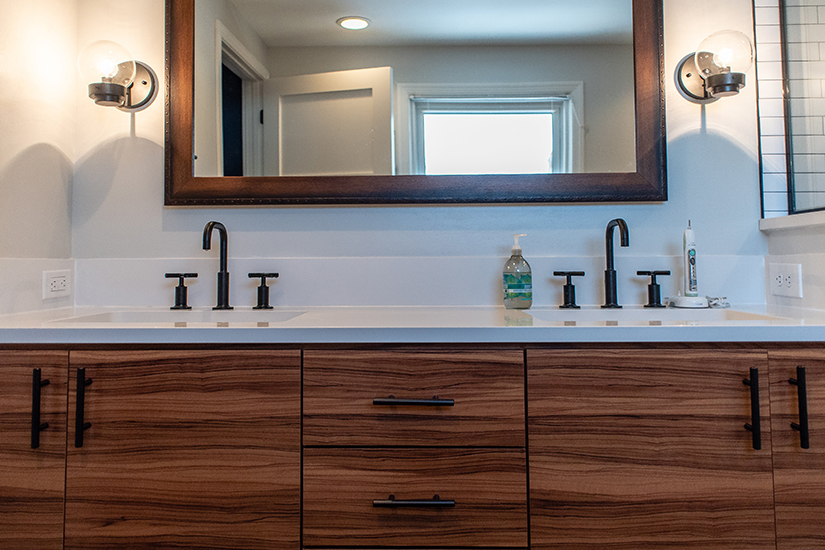 "We built the cabinets ourselves out of oak, but we used the Formica laminate for all the fronts," Swier said. "We rotated the sheets horizontally to provide the homeowner with the linear look they were seeking, and the laminate was such an easy application for our build team."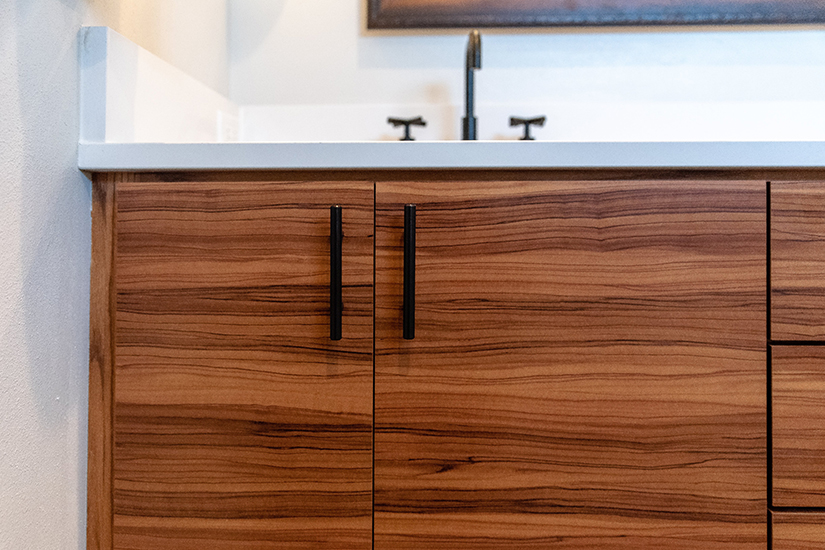 Swier says that no one believes her when she tells them the cabinet fronts aren't real wood.
"You'd never know the difference because it's absolutely gorgeous," Swier said. "We work with younger clientele who don't have preconceived notions about laminate, and honestly, I suggest it wherever I can because it looks just like real woods, granites and marbles at a fraction of the price. Combine the low price with the ease of maintenance, and it's really a great option for any residential or commercial environment."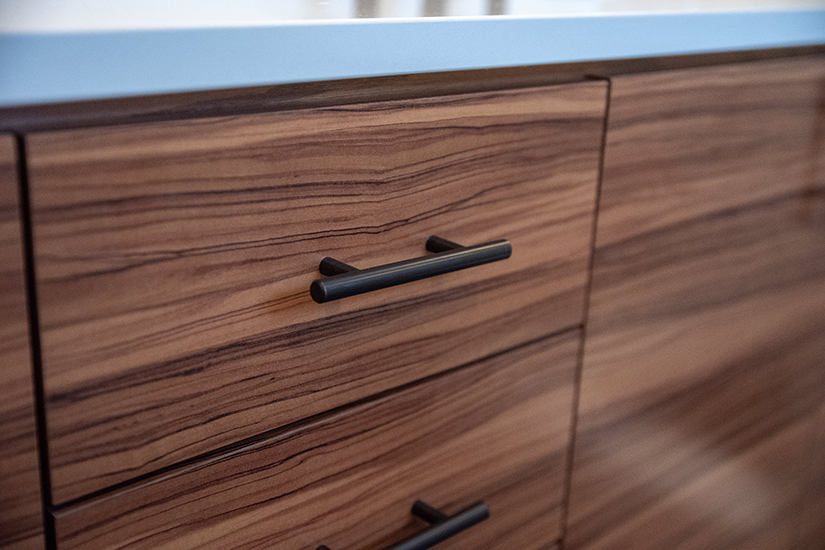 The homeowners are thrilled with the look as well.
"They asked if we can do it in the other bathrooms in the house as well," Swier said. "They have three kids and right away said how nice it was to have a durable, easy-to-clean surface."
Note: The particular laminate (Oiled Olivewood) used in this application has since been discontinued, but Formica Group has a number of other woodgrain laminates that look great as cabinet fronts. You can explore options by contacting Formica at 1-800-FORMICA™ (367-6422).