Amalia Gal Interior Design Remodels on a Budget with Formica® Laminates
Five different Formica® Laminate décors add style to learning center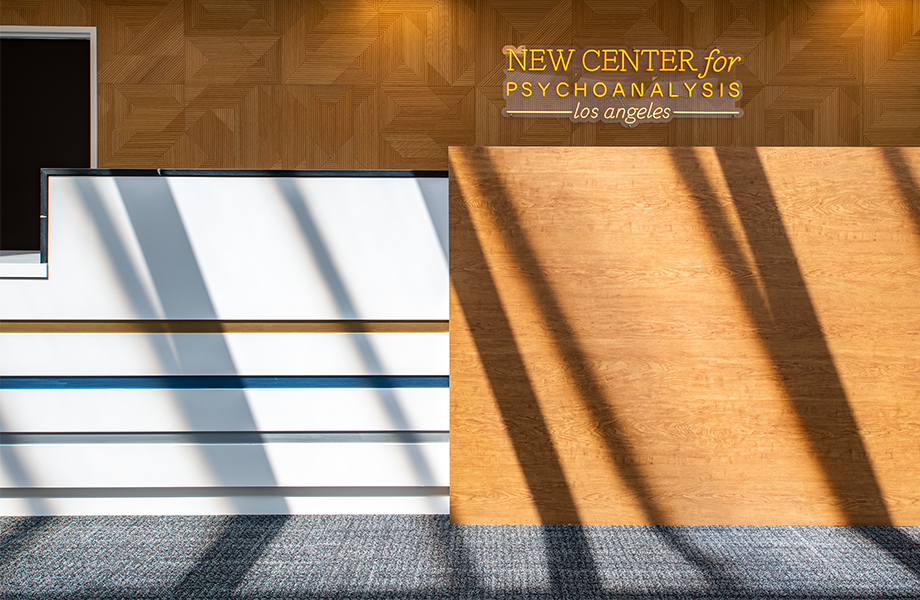 The New Center for Psychoanalysis in Los Angeles, California, is a nonprofit "committed to educating mental health professionals and making a community impact." To offer postgraduate students and other continuing education learners the best possible environment in which to grow their skills, they recently asked Amalia Gal to refresh their 5,000-square-foot learning center.
"The main goal of the project was to update the interior on a budget to provide a contemporary, bright space conducive to teaching and learning," Gal said. "The scope of work included new furniture for the director's office and break room, a new reception desk and coffee bar desk, and a selection of finishes and light fixtures."
Because the budget was limited for interior finishes, Gal sought an affordable, durable solution for many of the new elements. She found an answer with Formica® Laminates.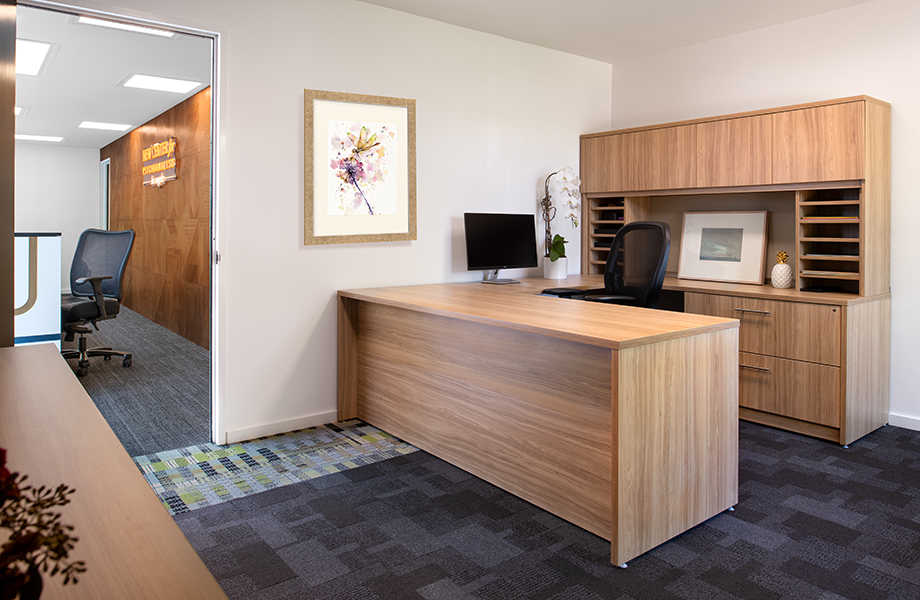 "I use Formica products quite often in my projects," Gal said. "They helped to make this project pretty spectacular!"
Citing Formica® Brand's availability, color options and name recognition, Gal used Formica® Laminates for the break room cabinet faces, the reception desk, and the coffee bar. With many options to choose from, Gal decided upon five different decors for this project, including:
With installation completed by Devonshire Construction, the New Center for Psychoanalysis is open for business!