FENIX® Anti-Fingerprint | Versatile applications and sustainability
FENIX®, an innovative smart material, has the unique anti-fingerprint characteristic, which provides users with multiple choices.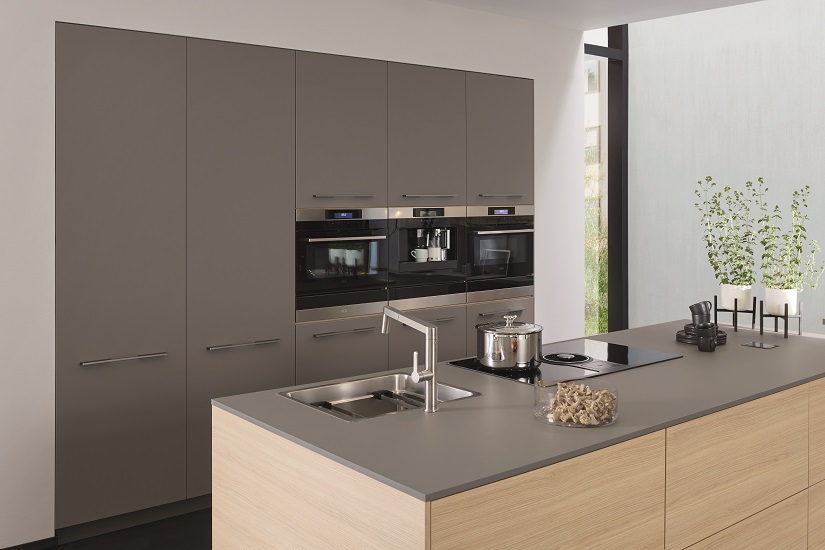 Anti-fingerprint properties
FENIX® applied to cabinets or worktops, requires very little effort on your part to keep it clean because of its anti-fingerprint characteristic.

Break free from the old mindset and be extraordinary
FENIX®'s matt surface design, when applied to modern tabletops and coffee tables, creates a different visual space, and its anti-fingerprint characteristic plays up the elegant environment of the living room.

Exquisite bathroom is the ultimate enjoyment fit for a celebrity
Your most personal space, the bathroom, is elegant and simple with the matt finish, and you will be immersed in a five-star bathing experience.

Office of maximum efficiency with a touch of class
A tidy desk keeps you focused on the task at hand, which is the key to improving work efficiency. The anti-fingerprint feature of FENIX® desktop keeps the desktop tidy, exquisite and efficient, showing the true qualities of business elites.

Understated luxury offers comfort and ease
Soft lighting and FENIX® matt surface tabletop come together to create an understated luxurious dining ambience, and the anti-fingerprint feature provides a relaxed and cosy dining experience!

FENIX® is chic and versatile, and its anti-fingerprint properties let us deep appreciate the charm of "sustainability"! "