5 kitchen layouts to inspire your 2022 refurb
Find the best ideas for your new kitchen with this guide to layouts that work like a charm and look spectacular.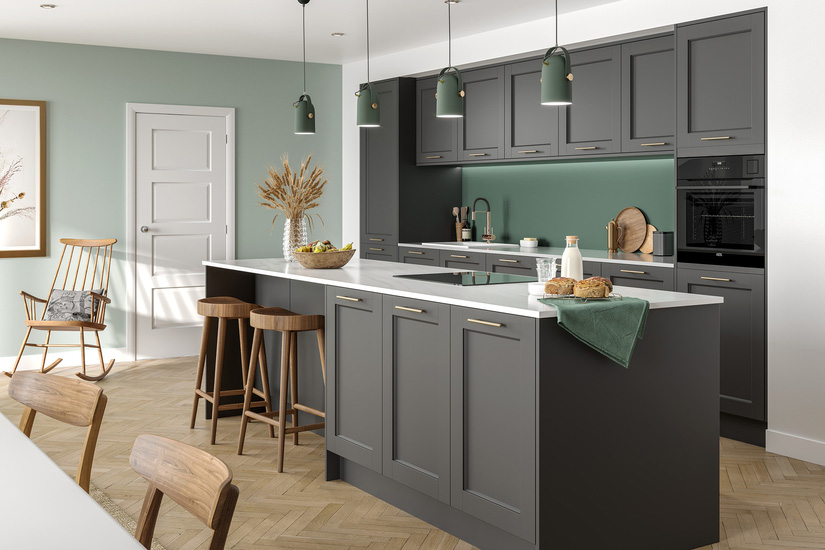 One wall kitchen

Popular in apartments, small homes, and among those who long for simplicity, one-wall kitchens continue to show their worth in a range of settings.

Light marble work surfaces are a great option to create a striking one-wall space. Double them up with a matching upstand or splashback to add an even greater sense of luxury. Cool, elegant whites like this future-proof your kitchen for years to come.

Finally, consider integrating different flooring to split the space into two distinct zones: one for cooking, one for dining.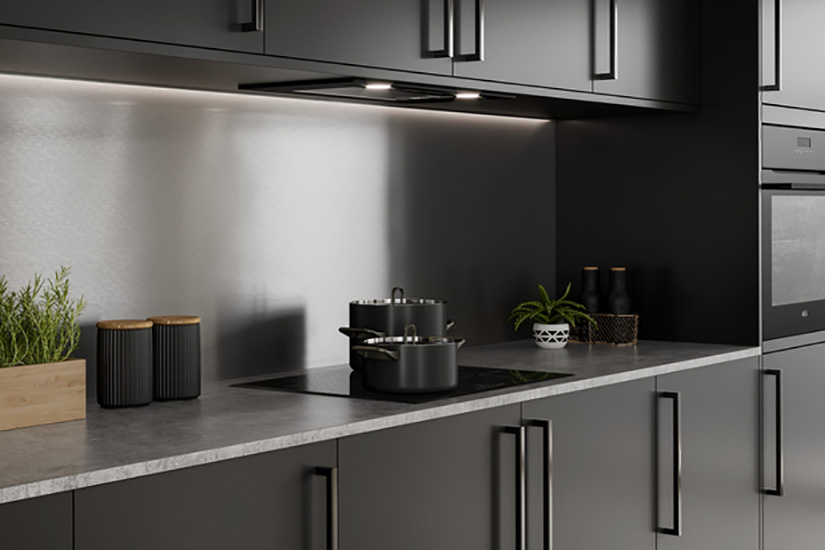 L-shape kitchens

Suitable for smaller kitchens, where the work surfaces run along two walls and meet in the corner, L-shape kitchens help to maximise workspace and storage options.

L-shaped kitchens also work great in larger spaces, with one surface flowing out into the room and allowing two people to work at once. Little wonder they're one of the most popular kitchen design options.

Work surfaces designed from blocked and planked woods help to bring natural beauty and a subtle, calming effect. Opt for a thicker work surface to complete the look.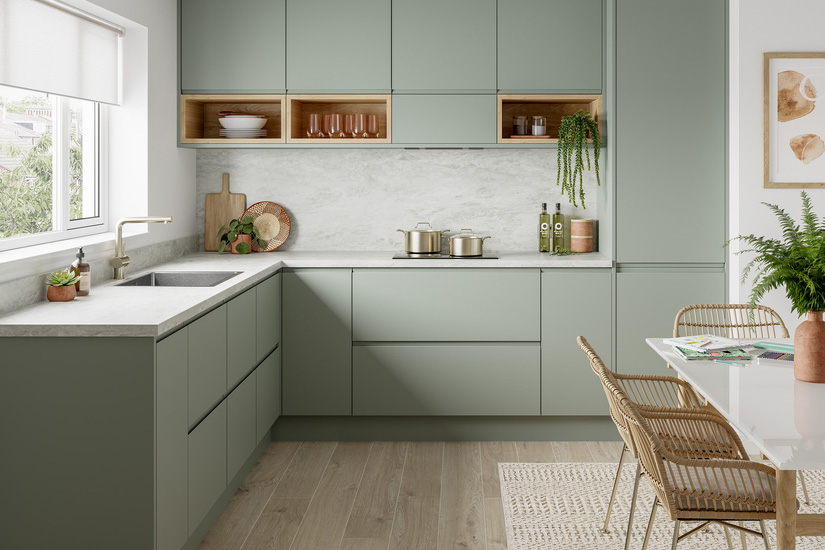 U-shape kitchens

Practicality and storage: they're the big advantages of a traditional U-shaped kitchen, where the stove, sink and fridge are positioned to work together seamlessly, and a plentiful supply of cabinetry keeps things tidy and organised.

With three walls in use, paying attention to colour choices is critical. Matching cool grey work surfaces and upstands with white cabinetry helps to stop the room becoming oppressively dark. A bold splashback in a striking solid colour can also add a unique vibrancy.
Kitchen islands

For those with the luxury of larger kitchen space, a kitchen island is a practical, stylish and sociable way to gather people in the heart of the home.

Islands with a waterfall design are set to be one of the biggest trends of 2022. Try combining metallic or concrete-looking work surfaces and waterfall islands with the timeless appeal of Herringbone splashbacks to deliver a truly spectacular environment.

Cabinets above and below the work surfaces offer an opportunity to create a stunning two-tone space.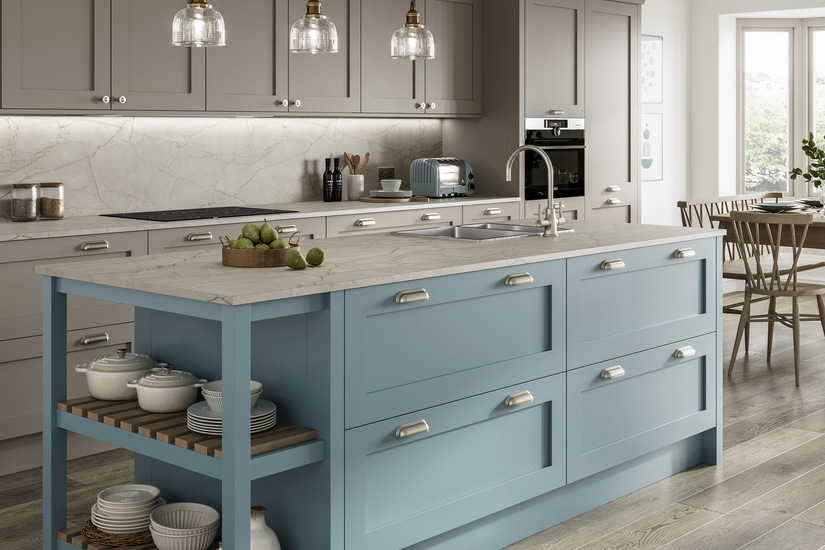 Galley kitchens

Galley kitchens are built on a model of efficiency: everything is close at hand, with parallel work surfaces and cupboards maximising the usable space in often relatively small enclosures.

Choose work surfaces made from modern blacks to get a moody, chic atmosphere, or go for grey if you're keen to let complementary accents take centre stage.