7 reasons designers and architects choose Formica® Laminate for doors
The new Formica® Doors Collection blends style and durability in a perfect combination for commercial environments.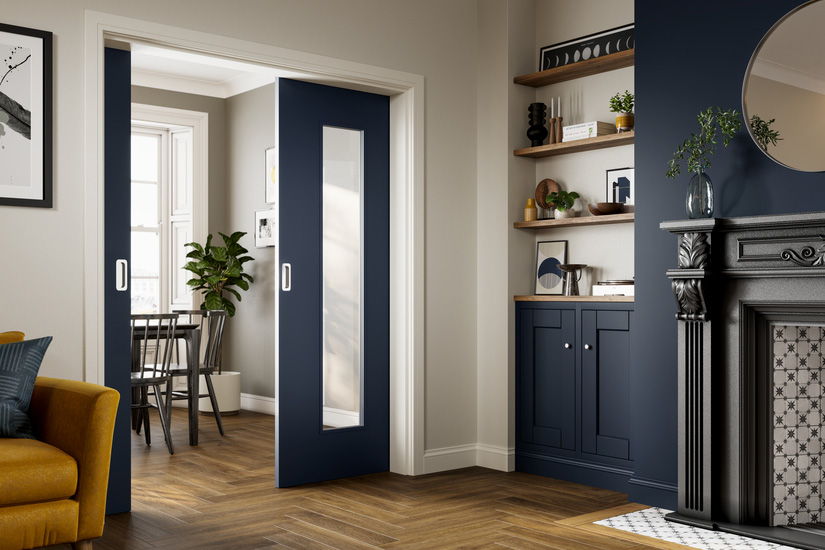 When it comes to choosing materials for door applications, there is no shortage of options. But only Formica® Laminate offers a powerful mix of performance, endurance, hygiene and long-term value. That combination of benefits is why Formica® High Pressure Laminates (HPL) are so well regarded across the design and construction industries.

Nina Bailey, European Design Lead at Formica Group, says: "Doors are not only functional fixtures to close off spaces – they are a key part of the overall interior design and can often be the finishing touch to creating a crisp and refined look."
When you choose Formica laminates for your door applications, you enjoy:

1. Impressive toughness. All Formica laminates are highly resistant to stains, impact and scratches – making them ideal for busy areas or high-touch surfaces such as doors or work areas.

2. Long-lasting performance and beauty. Formica laminates can be installed with the confidence that they will maintain their quality and aesthetic appeal for many years to come. Their durability is a key attraction for many architects and designers operating in public and private spaces, with a long service offering better life-cycle value than lower-cost alternatives. Formica door laminates are pre-finished, so there is no need for future surface treatments.

3. Inherent hygiene. All Formica laminates are inert, so they don't promote bacterial growth. You don't have to worry about specialist cleaning materials, either. Warm, soapy water is all you need to keep your laminates in perfect condition.

4. Moisture resistance. The surface of our laminates are non porous, meaning a well fabricated door with sealed edges can be used in washroom and changing room settings, without fear of imminent damage or degradation.
5. Cost-effective production and easy fabrication. Formica laminates are lightweight and easy to cut to size. To ensure optimised door design and to provide maximum efficiencies in conversion, saving time and reducing material wastage, four different sheet sizes are available: 2150x950mm, 2350x950mm, 2350x1300mm and a large general 3050x1300mm sheet size, which provides greater options when larger doors are required.

6. Natural product textures. State-of-the-art textures can be incorporated into the laminate manufacturing process, instantly changing the look and feel of the final product. Linewood, Puregrain and Naturelle are favoured surfaces for wood decors while Matte58 is a timeless classic for colours and woods.

7. Extensive aesthetic choices. The Formica Doors Collection includes 20 new wood decors. Additionally, a large selection of 120 plain colours are available, including 15 new colours offering the ultimate flexibility in creating an eye-catching feature door. Sheet-to-sheet consistency, minimises the risk of non-matching doors across an installation.