Creative designs for the schools of tomorrow
Creative designs for the schools of tomorrow
Bekkestua Middle School has been completely refurbished using Formica® Laminate throughout to make a creative learning environment for the pupils. All interior surfaces such as table tops, cabinets, drawers, bespoke bookcases and doors have been given a splash of colour using the durable material.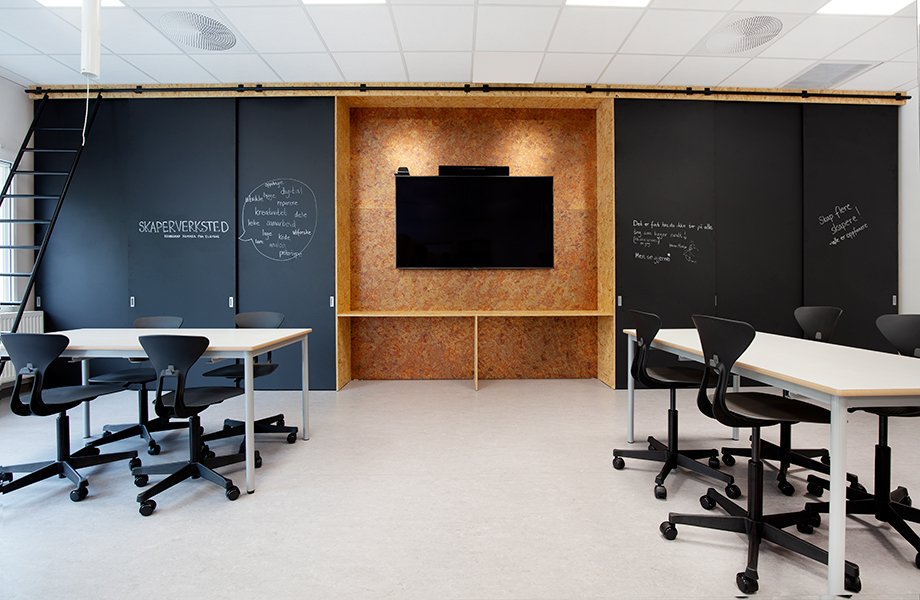 The school's different departments have been highlighted using colour themes, where Formica® Laminate has been matched with wall colours, artwork and textiles. In the school science lab Formica® Magnetic Laminate has been used to create a blackboard surface on the bespoke doors of the shelving units.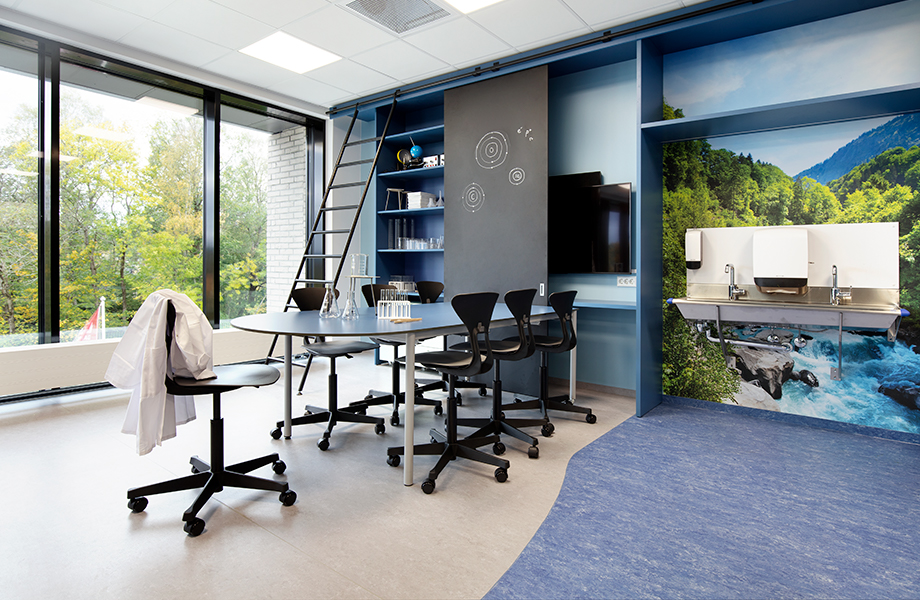 Kapsel Design worked together with Bølgeblikk Architects on this project, and together with designers Eurobib and Framery, Formica® Laminate was used for all of their furniture. Framery used Formica® Laminate for the frame edges and interior table tops of the pods, and Eurobib have chosen this hygienic surface for the top of the seating units used in the different colour zones.