Holy Food Market: food hall by day, dance club by night
Holy Food Market: food hall by day, dance club by night
The Holy Food Market can be found in the heart of Ghent standing in the gothic 16th-century Baudelo Chapel. By day the market boasts more than a dozen stalls providing foods from Malaysia, Japan, Italy and India, as well as local French and Belgian specialties. By night, the food hall transforms into a dance club.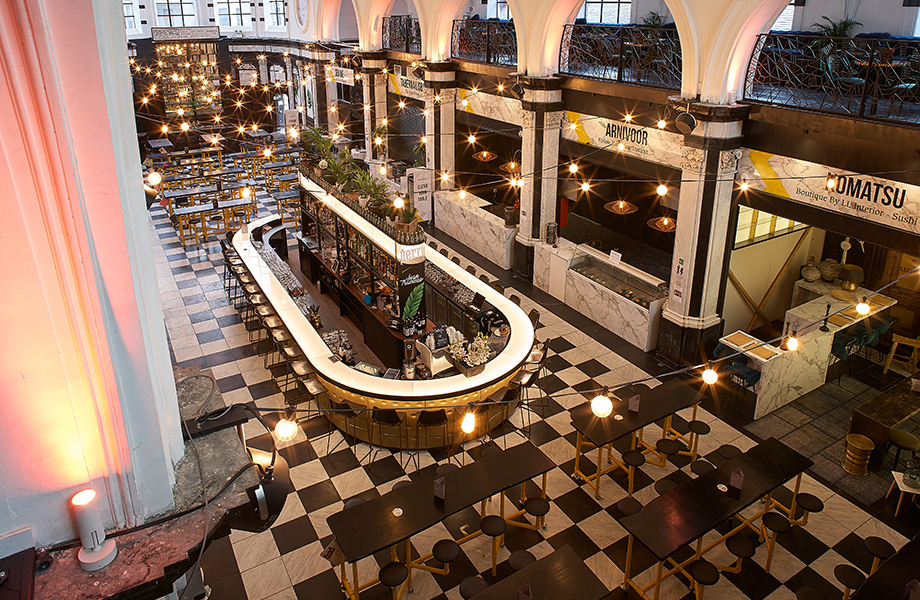 Inspired by the food market halls of Rotterdam, Barcelona, and Copenhagen, the market provides a historic atmosphere for visitors but with a spark of modernity courtesy of its renovation.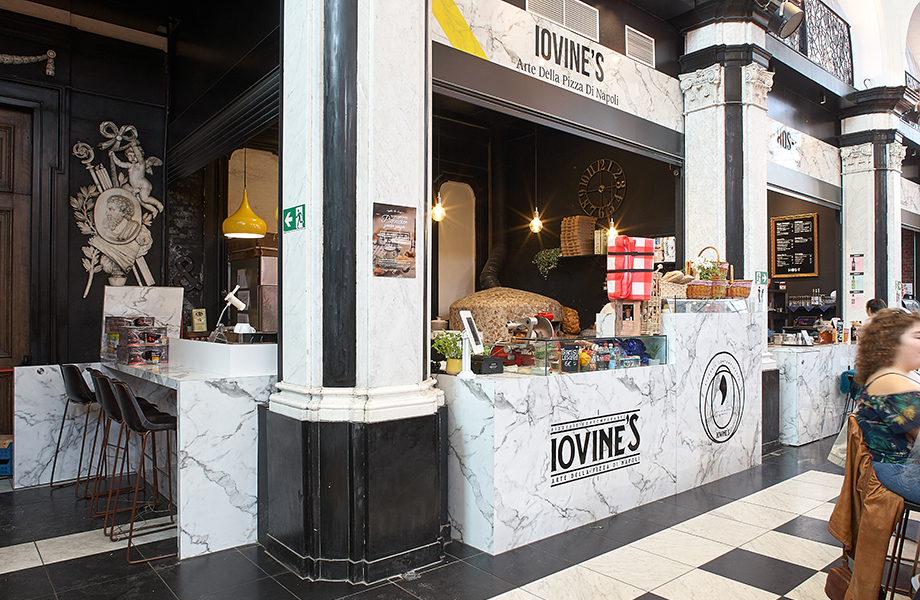 The food hall also functions as a workspace for those who do not want to work in the fluorescent lights of the office but still want to collaborate with others in a productive environment. This space known as H-Co is designed to provide you with all the conveniences of the Holy Food Market while you work in peace and without distractions.
As the evening draws in, Holy Food Market turns into H-Club, a sophisticated nightclub with excellent sound installation, lighting, and world-class DJs, all contained within the beautiful and historic location. The venue boasts regular events and atmospheric parties every weekend, drawing in large crowds from around Belgium.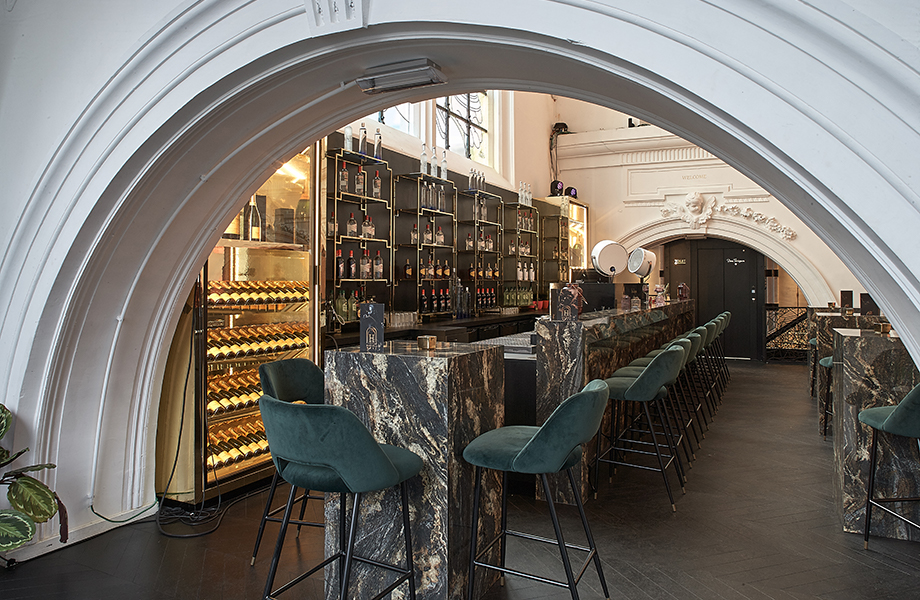 Although the chapel retains a number of its original architecture features, the downstairs area uses Formica® laminate in Calacatta Marble for a contemporary look. The surface helps draw more light into the space and brilliantly contrasts against the black paintwork used throughout.
The upstairs area also uses Formica laminate, this time in Blue Storm, as part of a transcendent design approach that aptly represents the change in atmosphere from H-Co to H-Club.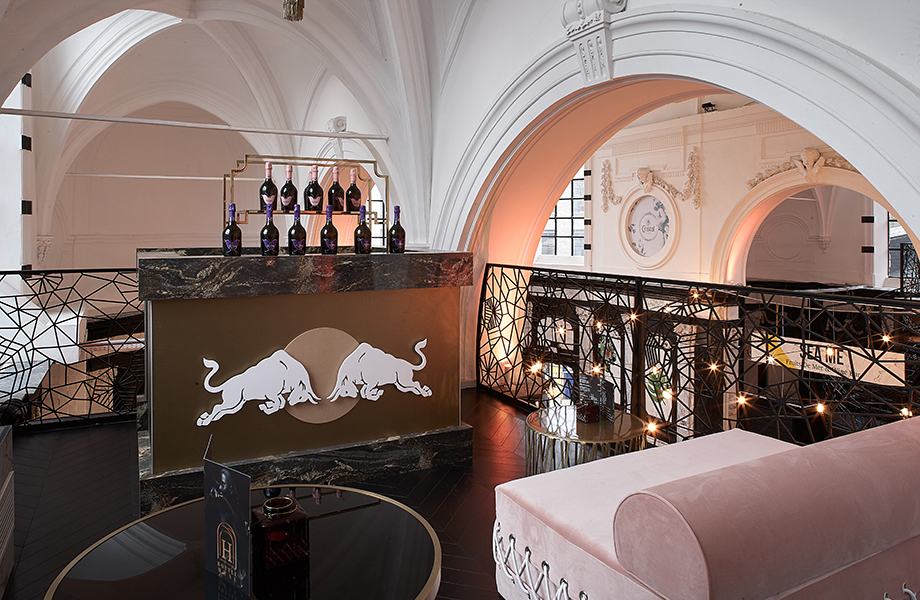 Just as the Holy Food Market has become synonymous with the appreciation of multi-cultural food, the H-Club has become a landmark for tourists and Ghent residents alike.
The initial concept was to introduce Ghent to trendsetting food and drink in a contemporary social environment. The end result sees a market that has become a flexible gathering space for the city while reinventing expectations of what a sociable dining experience can deliver.