Etihad Office Towers
Etihad Towers is a prestigious fully integrated mixed-use development designed around the concept of 'unity'.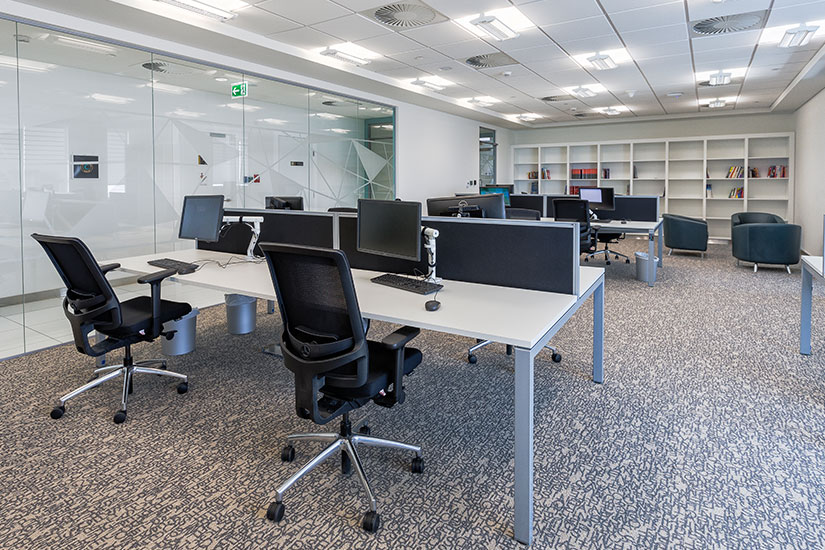 Overlooking the Arabian Gulf in Abu Dhabi, this unique collection of five different towers of varying heights includes three residential apartment towers, a hotel and serviced apartment tower and an office tower. Developed by the Sheikh Suroor Projects Department (SSPD), and designed by Australian architects DBI Design, Etihad Towers is one of the capital's flagship buildings.

This striking complex of modern and sophisticated taste was built with careful attention to exterior and interior detail - ranging from materials and finishes to spatial planning and ambience. For the interiors of the Etihad Office Tower, design and construction supervisor Aecom specified ColorCore® by Formica Group and Formica High® Pressure Laminate (HPL) in Soft White Matte.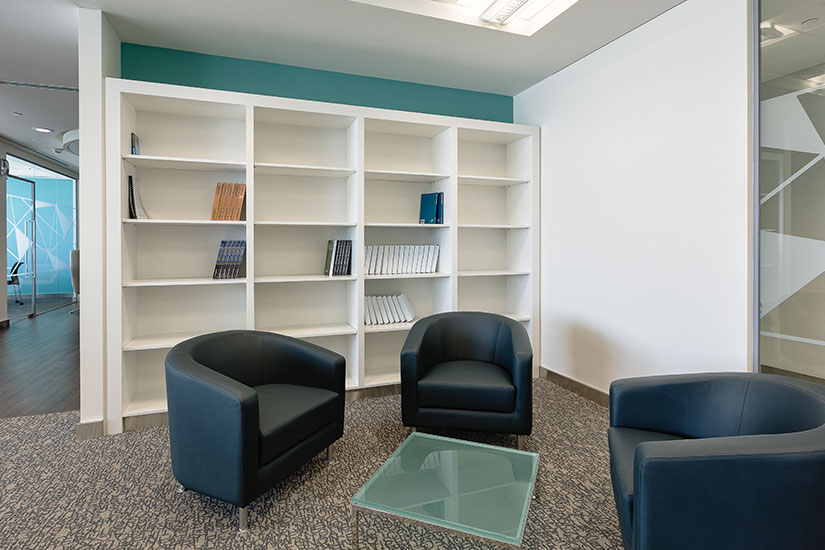 Formica® laminate in white creates a neutral, fresh and airy background that is ideal for a professional and welcoming environment. The colour bounces the light into and around the interior making the room look brighter and more spacious. As a unifying element throughout the building, Aecom designers specified Soft White in both ColorCore and HPL, which allowed them to use the same finish for multiple applications.

Used for cupboards and wall panelling in the Etihad Office Tower, ColorCore, with solid colour throughout the product, is the ideal material for hard-wearing environments such as office buildings. Extremely durable and functional, ColorCore provides surfaces that are easy to clean and maintain, and always look good. Aecom chose ColorCore because its solid core of colour allows the creation of sleek looking panels, eliminating the brown edge sometimes associated with laminate.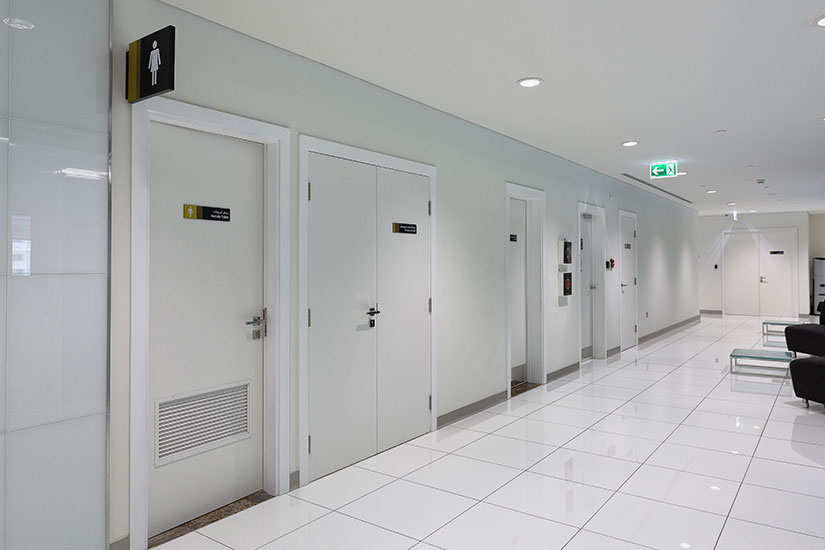 In the project, one of the applications for Formica HPL was on the interior doors. Formica laminate provides the perfect qualities in terms of decorative finish and performance. Its low-maintenance properties mean that it will continue to look good with the minimum of effort. Formica HPL was also used for architraves and windows panels, meeting the aesthetic, practical and functional requirements of the interior fit out.

With over 100 years of innovation and manufacturing experience, Formica Group has developed an unrivalled expertise, which ensures quality, reliability and products that are fit for purpose. Working closely with architects, designers and specifiers, the company is ideally placed to offer innovative products and décors which respond to market needs and complement current design trends.