Basque Culinary Centre
Formica® Collection Colors and ColorCore® by Formica Group used for an ambitious training, researching and innovation project.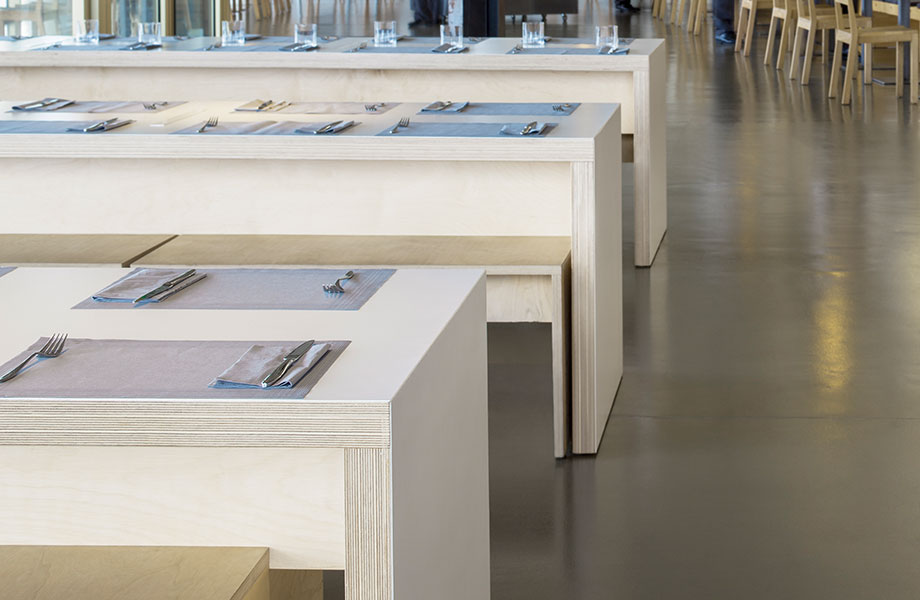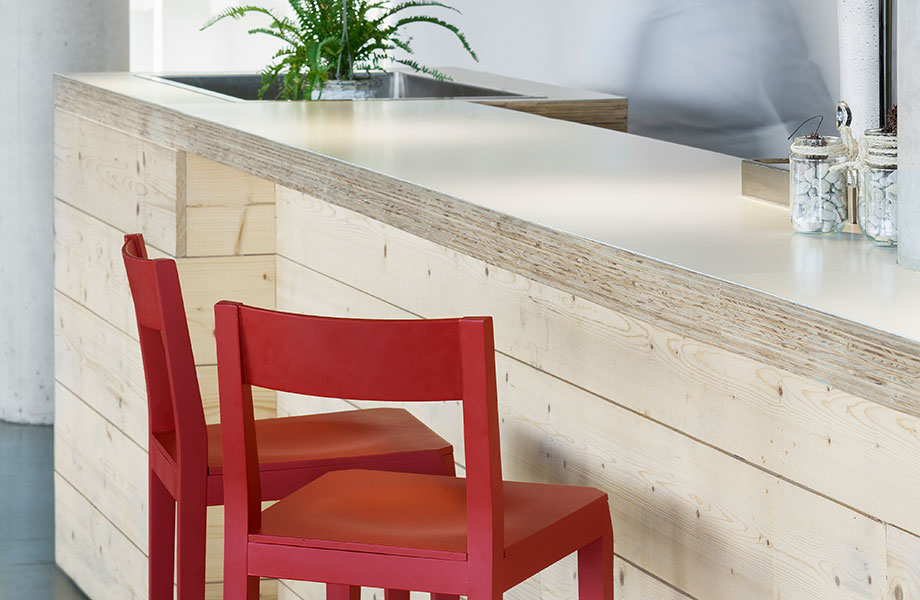 Basque Culinary Center, based in San Sebastián (Spain), is an ambitious training, researching and innovation project. Its aim is to develop the gastronomy sector with a clear international focus, under the idea of relating cuisine with management, science and other disciplines. The innovative U-shaped centre's building, designed by VAUMM Arquitectos, has a surface of 15,000 square metres and stands in a plot at a tangent to the Miramón technological park.
Two of the Formica Group laminates have been used in its interior design. The Formica® Collection Colors range covers the walls of different spaces and areas of the building in various shades. ColorCore® is the main material used in the collaboration with the Interior Design Studio of Sandra Tarruella.
In the words of the designers of Ondarreta, the interior design of the restaurant "is intended to be a continuation of the spaces defined by the architecture while meeting the basic needs of a cooking school canteen (which is mainly used by students and teachers) but that invites others to enjoy it."
With a homogeneous colour and without the dark line associated with conventional laminates, ColorCore is a reference product for architects, designers, artists, jewellers and furniture manufacturers all over the world.
It is a laminate suitable for multiple environments and applications of horizontal and vertical interiors, especially those where durability and visual appearance are key. It's particularly popular for counters, point of sale units, doors and work surfaces, interior wall surfacing, and also furniture.