Design Story: Marbled Gray
Design Story: Marbled Gray
Marbled Gray 180fx® Laminate expands on the theme of hand-painted marbles. Formica Group teamed up with artist Kathleen (Fred) Streitenberger to make it happen.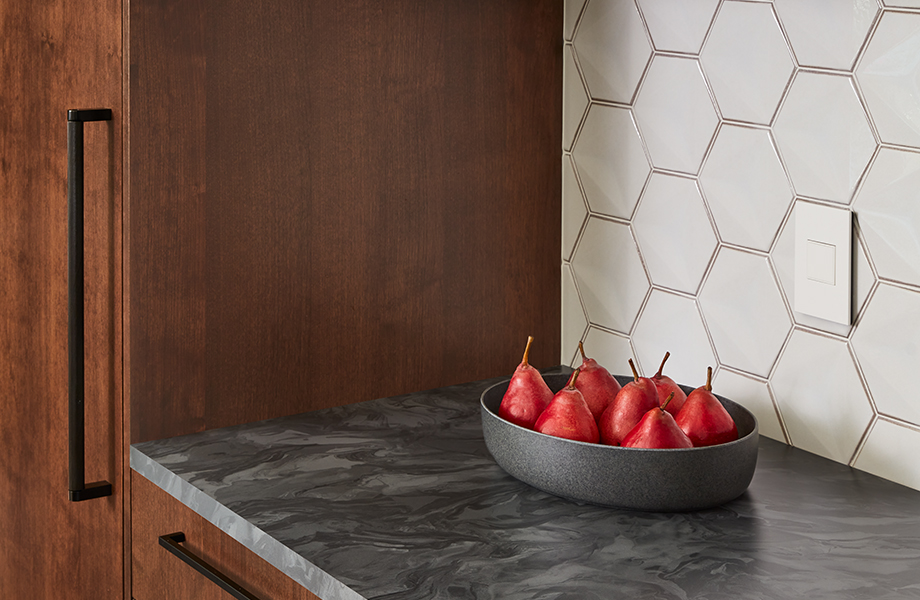 Expanding the World of Hand-Painted Surfaces
Homeowners increasingly look to make statements with their design choices, often in the form of the surfaces they select. In 2020, Formica Group partnered with artist Kathleen (also known as Fred) Streitenberger to create the Watercolor Series artwork for the 180fx® Laminate Collection. Inspired by marble, Watercolor Porcelain and Watercolor Steel have been incredibly popular for their ability to fuse artistic and natural sensibilities.
The same year, Formica Group worked with a creative décor printing company to build on the hand-painted theme with the crafting of White Painted Marble and Black Painted Marble 180fx® Laminate.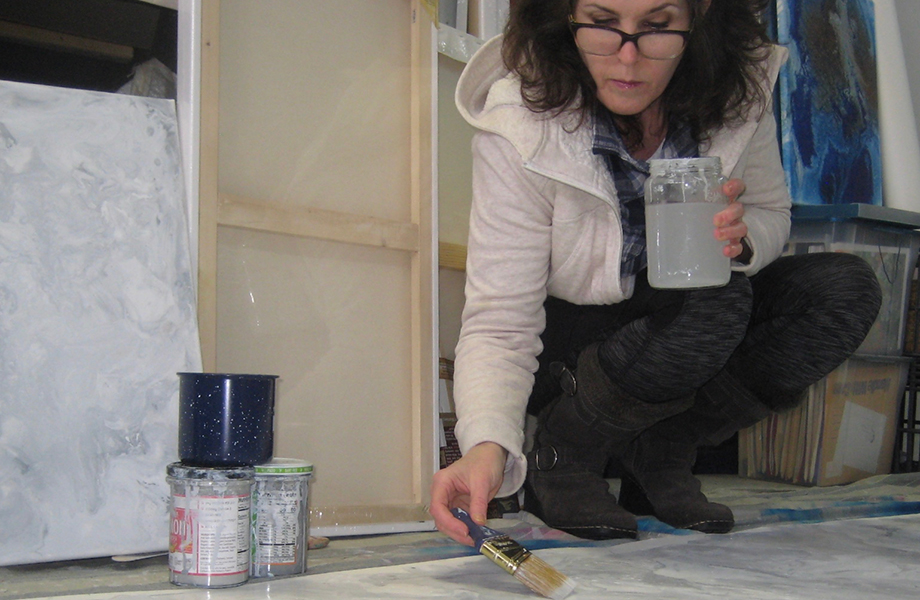 Bringing Marbled Gray to Life
Due to the response to the Watercolor and Painted Marbles series, Formica Group partnered with Streitenberger a second time to take marble in a new direction. For this project, the artist used pouring medium to virtually paint fluid art, replicating the smooth, flowing surface of a marbled piece of paper. This pattern incorporates new painted effects formed by dripping, swirling and glazing shades of gray paint. The canvas design in the background adds an authentic texture.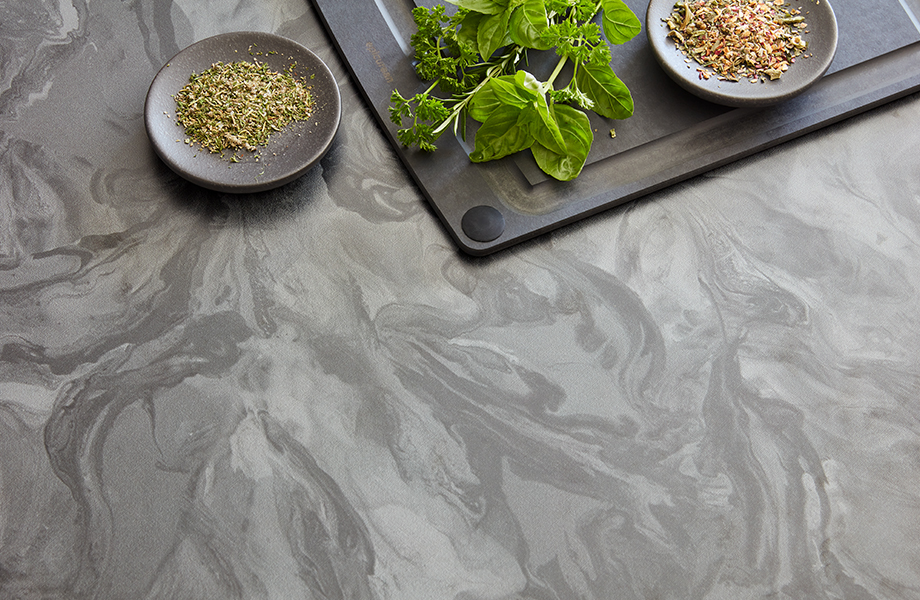 Homeowners Weigh in
Marbled Gray surveyed well with homeowners, who like the uniqueness and painterly look of the pattern. This new selection fits beautifully with the eclectic vibe of the New Classic Trend with its broad appeal and flexibility to make a statement within both light and dark palettes.
Formica Group has launched a collection of patterns inspired by nature but developed through original hand-crafted artwork. Taking traditional beauty and updating with a modern twist, the collection includes five hand-crafted 180fx® by Formica Group decors: the Watercolor series, the Painted Marble series, and the newest addition - Marbled Gray.
---