Survey Reveals Changing Attitudes about Surface Cleanliness
Recent research finds homeowners and designers are thinking more about how to achieve clean surfaces. This is important as countertops serve many purposes (including functioning as cutting boards!).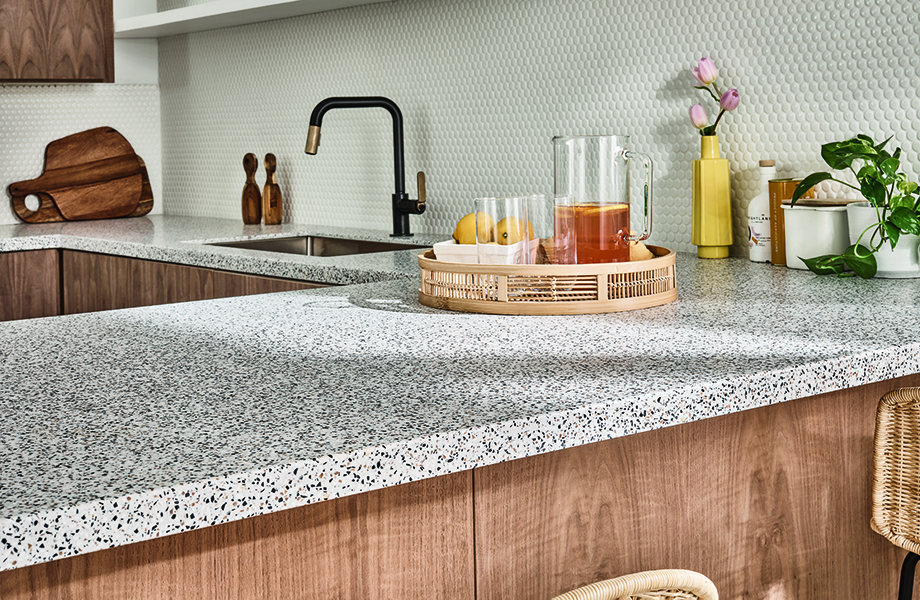 Survey Says: Clean Surfaces Are Top of Mind
What does it mean to be clean, especially during a pandemic? We wanted to find out, so we commissioned Wakefield Research to conduct a study of 1,000 homeowners and 250 interior designers to explore attitudes toward cleaning countertops and other surfaces.
Homeowners' Cleaning Regimens
When it comes to homeowners, 57% report they are now cleaning the surfaces in their homes more than before the pandemic. Twenty-nine percent said they are doing this 'much more.' Despite the extra focus, 67% agreed with the statement: "I'm not sure my countertops are germ-free after cleaning."
Deep Disinfection
The survey asked about deep disinfection — using more than soap and water to clean surfaces — and found some interesting results. Twenty-nine percent of respondents disinfect once a day or more, while 42% complete this task once a week or several times a week.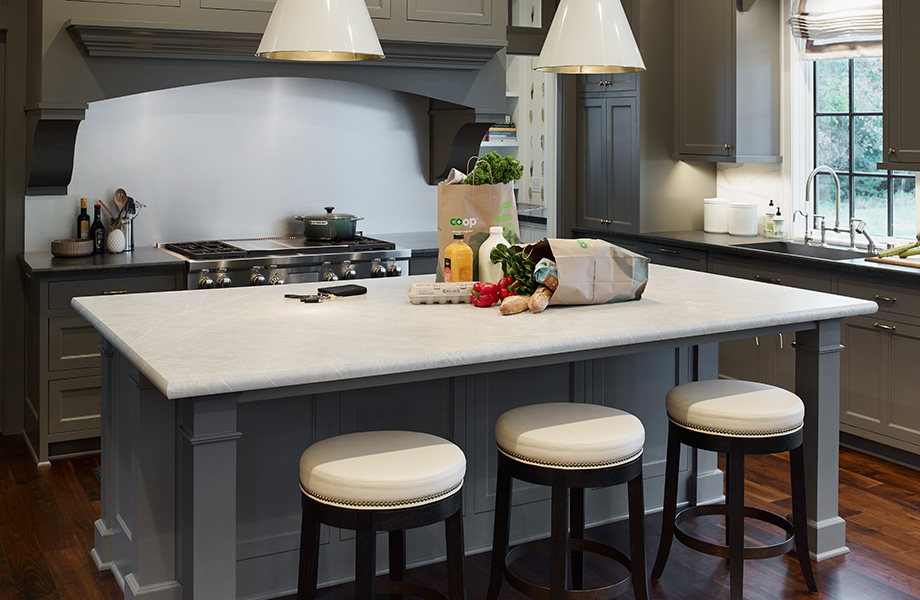 Counter Culture
The survey found that homeowners use their countertops for much more than just food prep. In fact, 93% use them when unpacking groceries, as a dumping ground for bags and packages, working, having video calls with family or friends, reading and doing homework. Additionally, 26% of respondents said they use their countertops as a cutting board and cut directly on the surface either all the time or frequently, with another 10% who do this sometimes.

All of these activities present hygiene concerns, particularly for those with porous surfaces that need regular sealing, such as granite, marble and soapstone.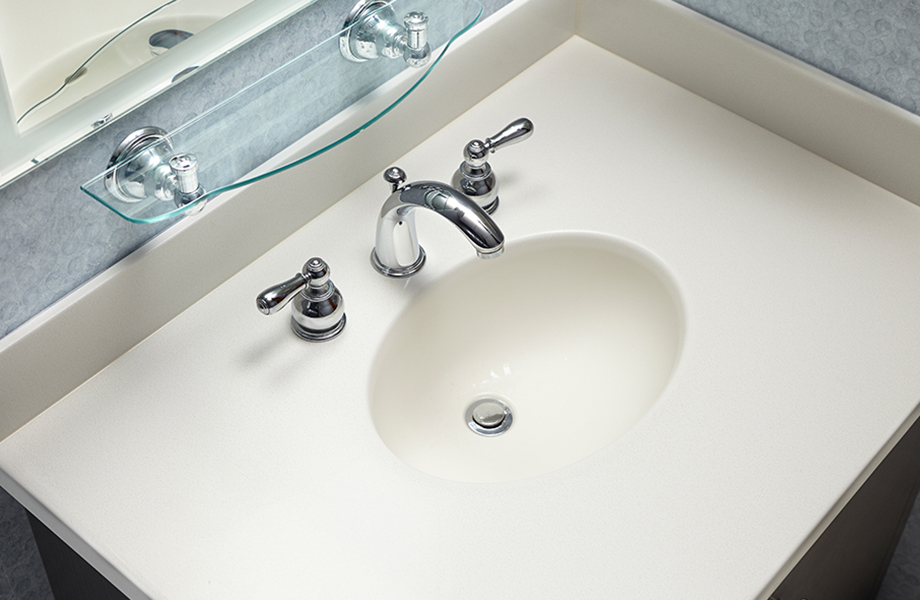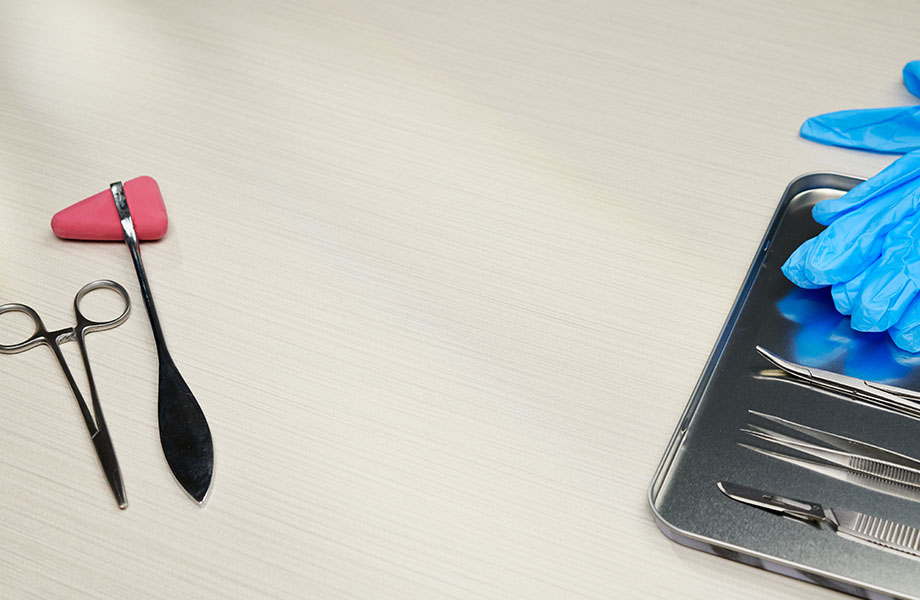 Designers Dish on Countertop Maintenance
The designers surveyed work with both residential and commercial clients, and 92% said they discuss countertop maintenance with clients all of the time or often. When it comes to popular selections, 56% of designers said clients want surfaces that are both easy to care for and beautiful.
Nonporous Countertops and Surfaces
Almost all designers surveyed (99%) agreed that they're more likely to recommend nonporous surface materials to clients now versus at the start of the pandemic. These options, which include acrylic Everform™ Solid Surface countertops, have been surging in popularity for years in commercial spaces, but now are also of interest to homeowners. Ninety-seven percent of homeowners said having a nonporous countertop is useful.
Laminate Countertops
With the increased attention to cleanliness, similar shares of designers expect laminate (37%) and acrylic (37%) surfaces to grow in popularity over the next year. When it comes to recommendations, 93% said they were more likely to recommend laminate now than in the past. Top reasons included cost-effectiveness (56%), ease of cleaning (51%) and durability (50%). Formica® Laminate features all these benefits and more, and comes in hundreds of colors and patterns, including the true-to-scale granite, marble and wood-inspired designs of the 180fx® Laminate Collection. This makes it a great choice for both home and commercial countertops.
Cleaning Formica® Laminate Surfaces
Formica® Laminate countertops and surfaces are easy to clean and maintain, with no sealing required. Learn more about maintaining these surfaces on our cleaning hub.

This study was conducted by Wakefield Research on behalf of Formica Corporation among 1,000 nationally representative U.S. adult homeowners, and 250 U.S. interior designers, both residential and commercial, between March 22 and March 30, 2021. For the interviews conducted in this particular study, the chances are 95 in 100 that a survey result does not vary, plus or minus, by more than 6.2 percentage points for interior designers and 3.1 percentage points for homeowners from the result that would be obtained if interviews had been conducted with all persons in the universe represented by the sample.