NeoCon 2021 Highlights
As the design industry's premier event, NeoCon is always an adventure for the senses. See what you missed in Chicago at the 2021 show.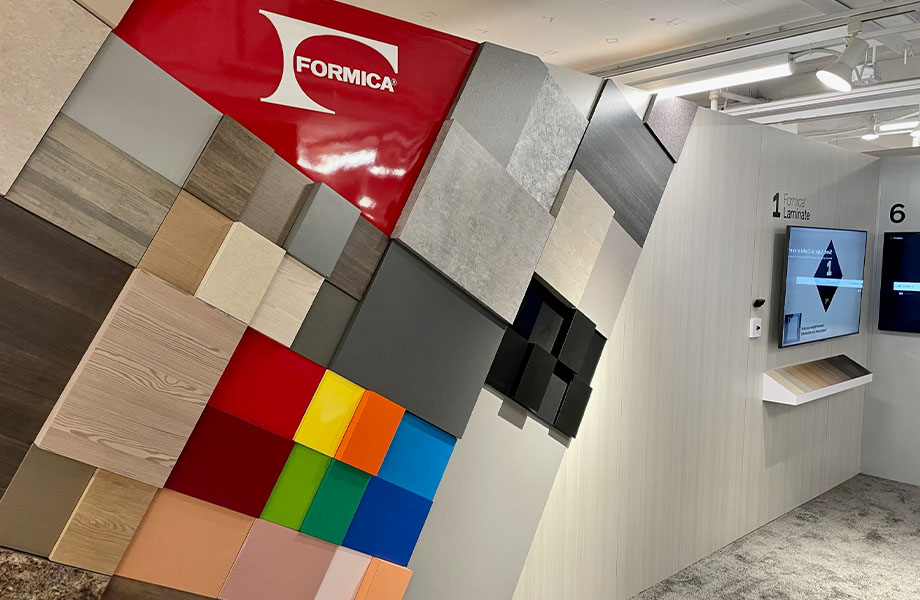 Our Perspective on NeoCon 2021
After NeoCon's 2020 in-person show was canceled due to the Covid-19 pandemic, it was fantastic to be back in person this year! In our co-branded booth with our sister companies, we were able to showcase our latest patterns and product launches across the Formica® Brand line, Apra Industriale laminates, and the increasingly popular FENIX® innovative materials collection. We appreciated the positive feedback from many longtime customers and other attendees who stopped by the booth.

Of course, the pandemic still had a profound impact on the show itself – masks were required, social distancing was strongly encouraged, and face-to-face interactions were limited. In an effort to reach customers who were unable to attend, all the product videos featured in our booth are available in this short, entertaining playlist for you to view from the comforts of your home.

But even with smaller crowds, there were still many of the familiar sights and sounds we've grown accustomed to at the MART. Take a virtual stroll through NeoCon 2021 in this video recap to get a taste of the show.
Meeting FORM Student Design Competition Winners
One of the best parts of NeoCon every year is meeting with students who are interested in a career in design. This year, Formica Group invited the top three finishers from its 2020 and 2021 FORM Student Competitions to join our team for NeoCon. These bright young designers took in the magic of the event and Chicago's historic architecture during their stay. The winning pieces were fabricated and displayed in the i+s showroom for all to enjoy. Hear the students talk about their winning projects in this podcast from i+s. (Photo courtesy of Kenn Busch.)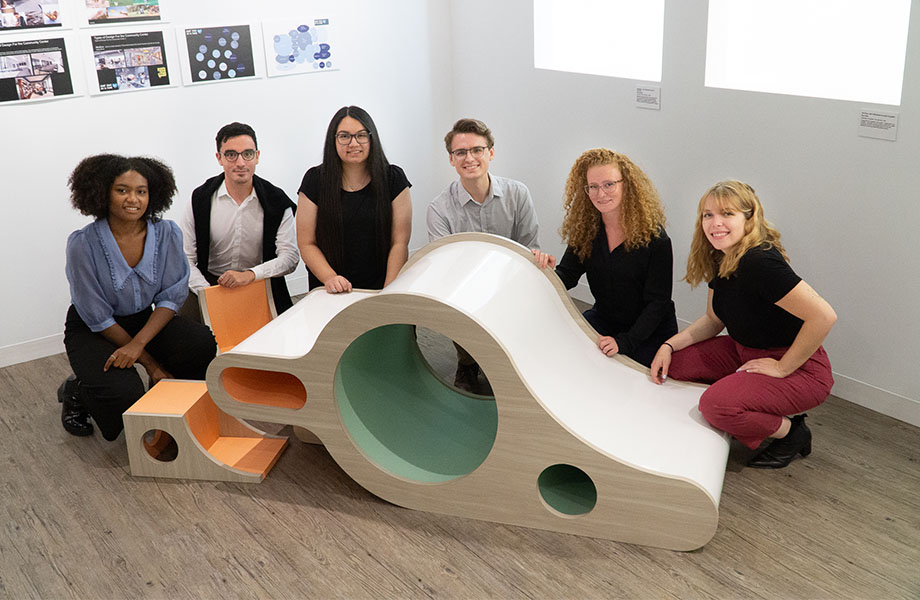 I Spy…Formica and FENIX
During the show, our design team scoured the booths and showrooms to see how various manufacturers are using Formica® Brand surfaces and FENIX® innovative materials. Thanks to all these great companies who use our surfaces to make beautiful tables, desks, chairs and more!