The Colors, Materials and Finishes on Display at KBIS 2023
The Colors, Materials and Finishes on Display at KBIS 2023
The top residential kitchen and bath show did not disappoint with memorable looks that signal a return to wellness and warmth.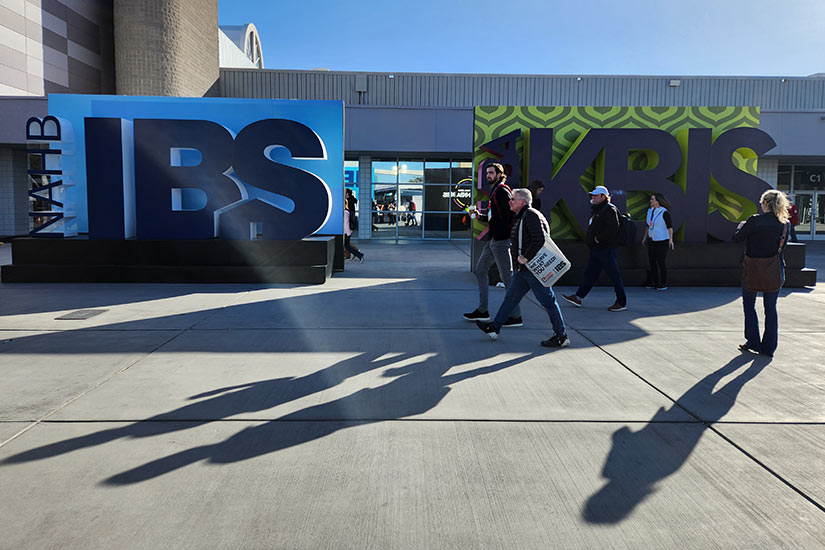 KBIS 2023
This year's expo was filled with energy, style and color as exhibitors continued to push the boundaries of evolving trends we've been tracking over the past few years. These included interesting representations of everything from rich earth tones and warm marbles to unique touches conveying the desire for fun, wellness and travel. Below you'll find our key takeaways across colors, materials and finishes.
Colors: Heritage Hues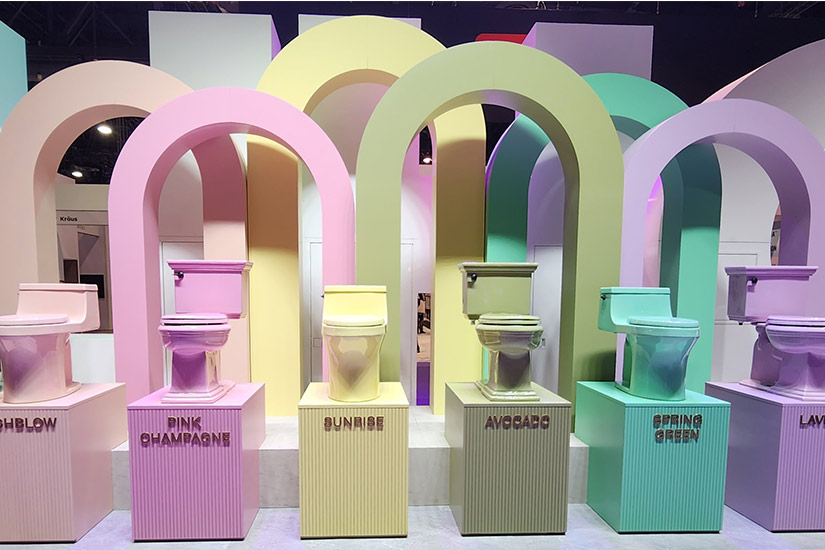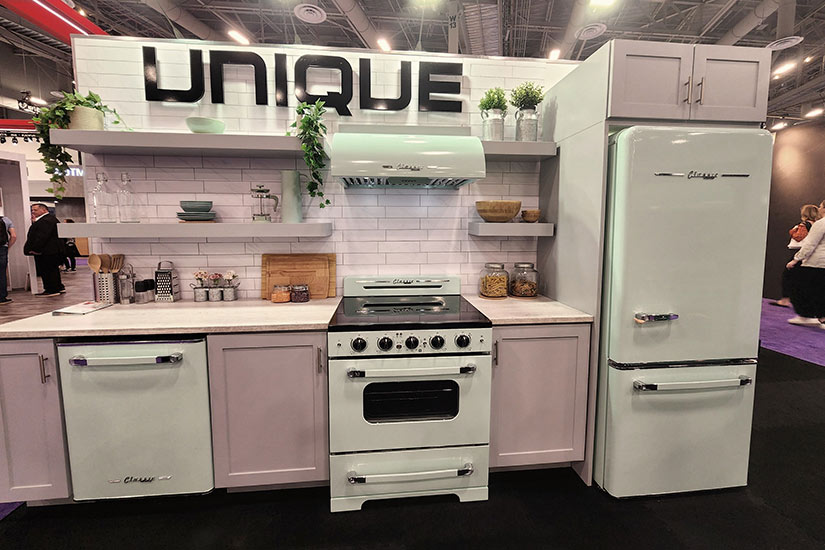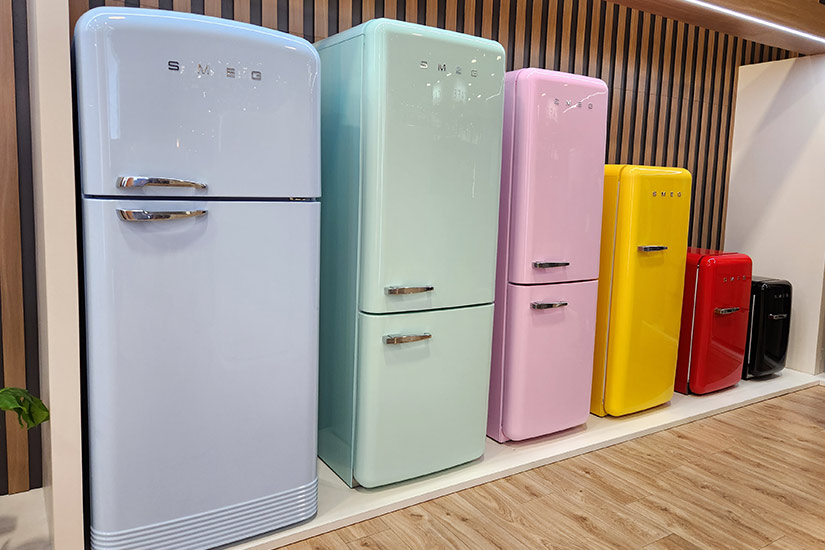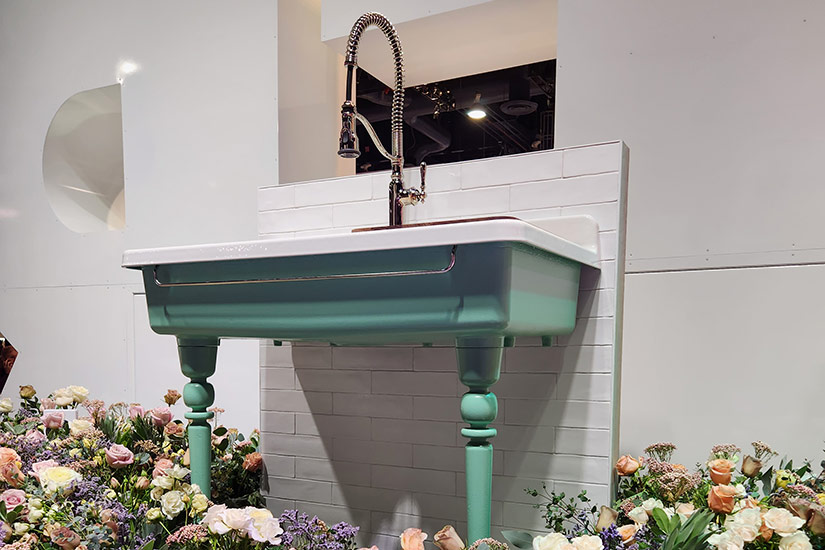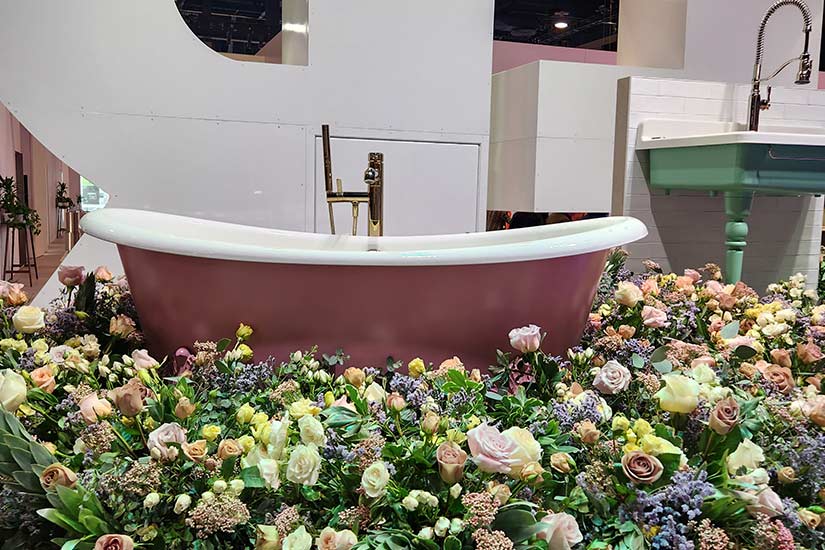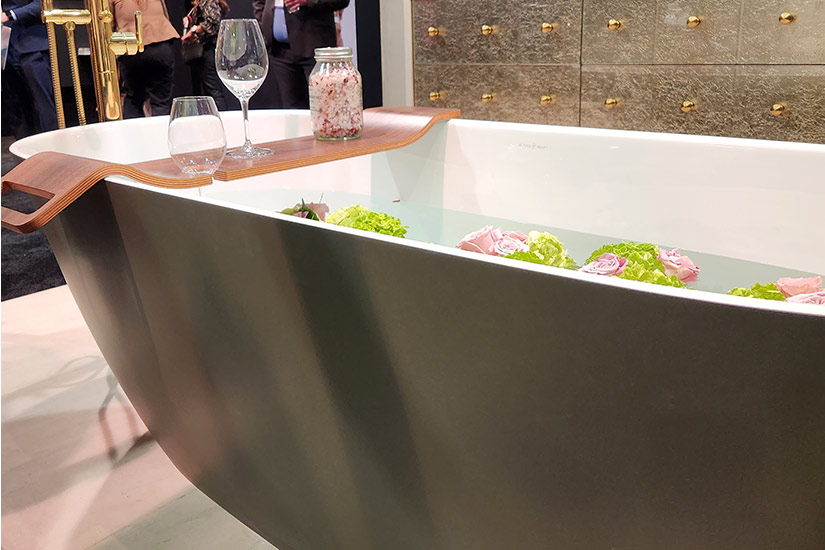 Some of the most appealing color stories this year captured the heritage design aspect of decades past. Various exhibitors really explored this concept in depth with hues like soft greens and pinks that take many of us back to more comfortable, simpler times. Colorful sinks and appliances took colors in new directions as well.
This focus on legacy is also front and center at Formica Group this year as we celebrate our 110th anniversary. Each month we're featuring stories and videos that revisit many of our decade-defining patterns and colors.
Formica® Brand Selections: Explore Formica® Laminate in solid colors
Materials: A Warming Trend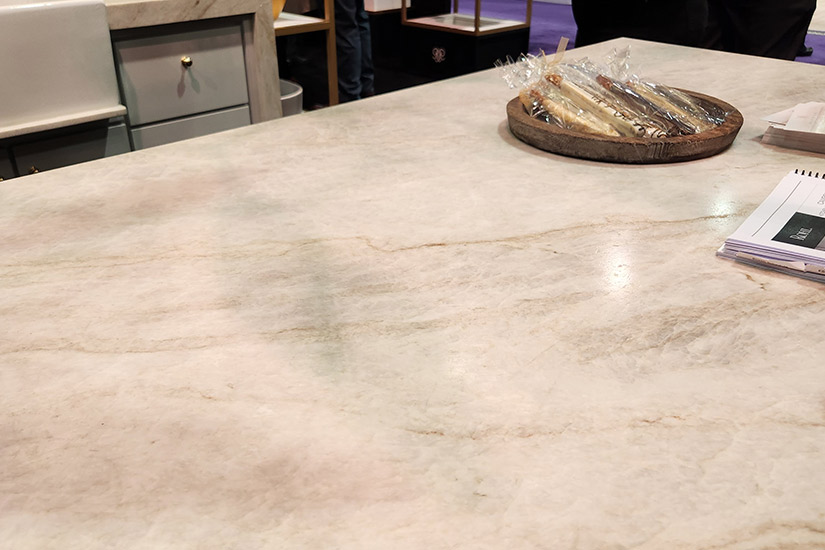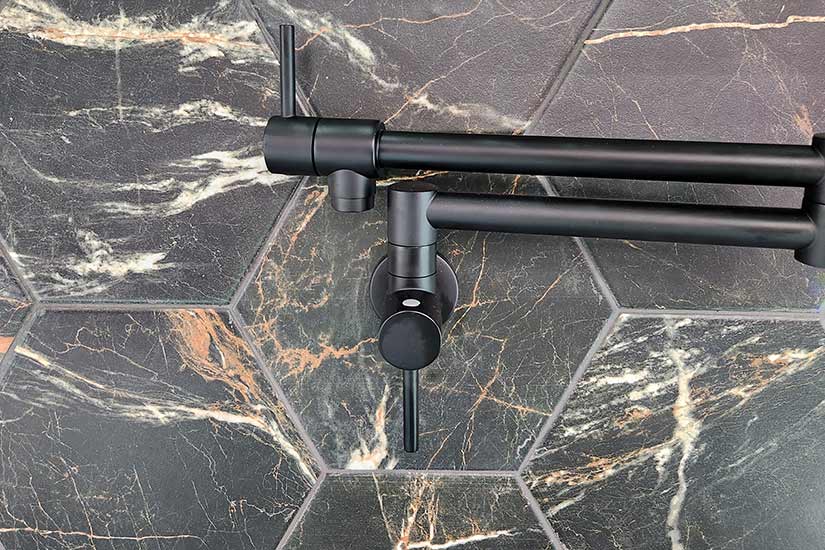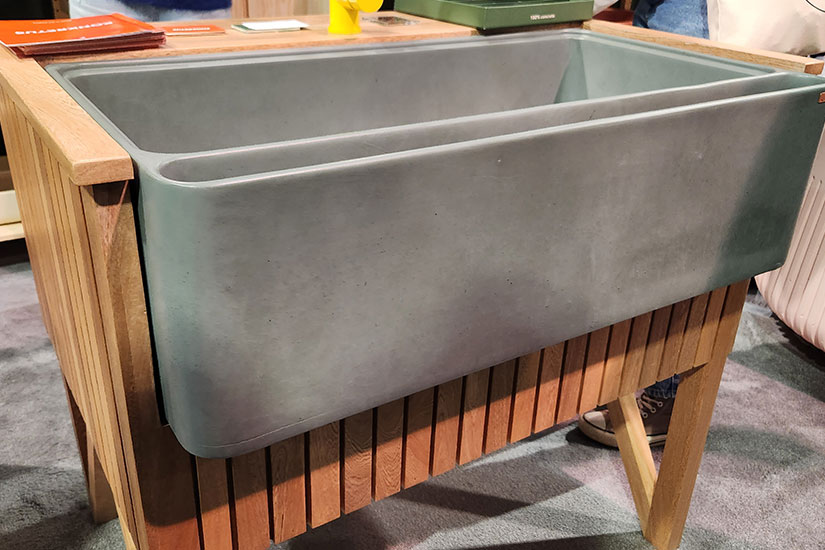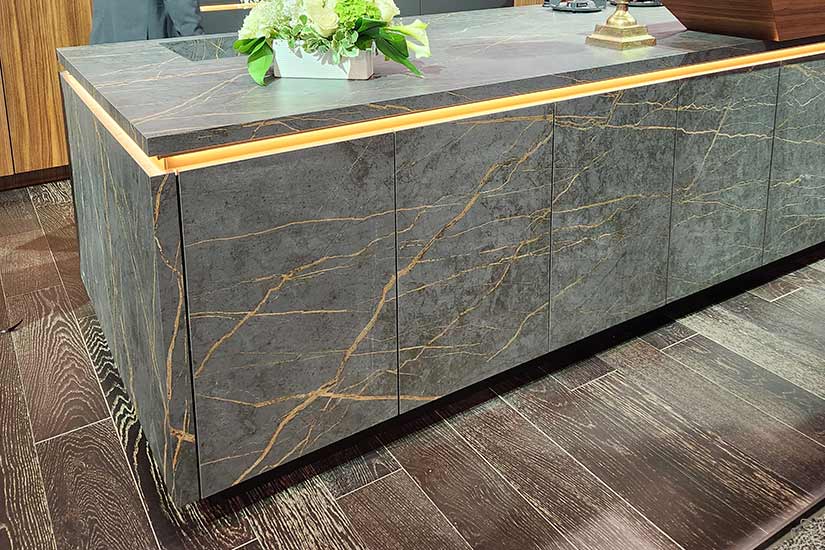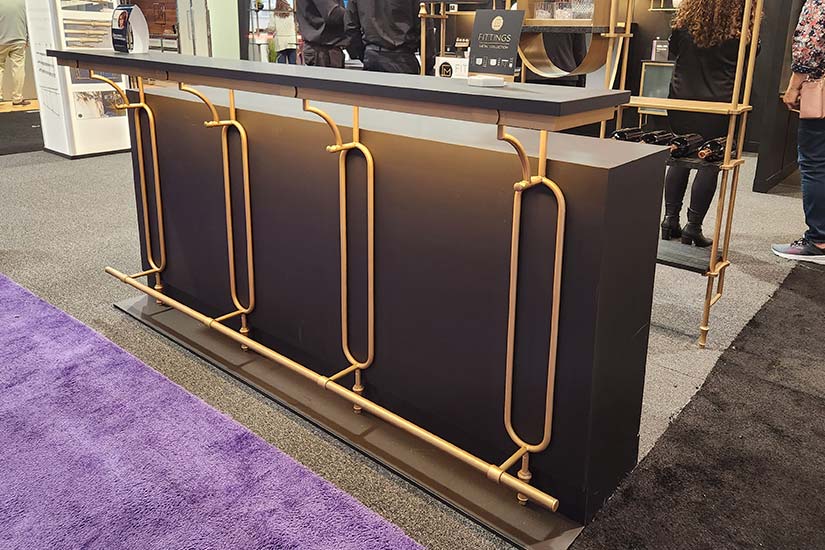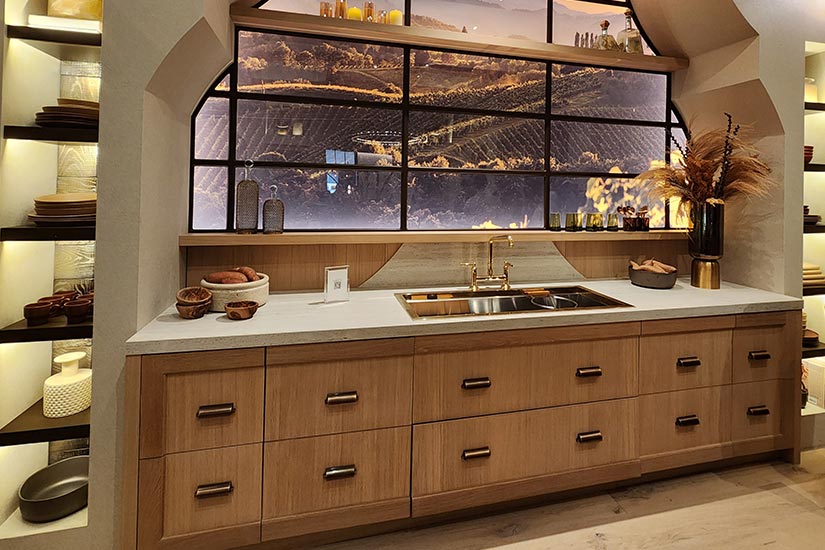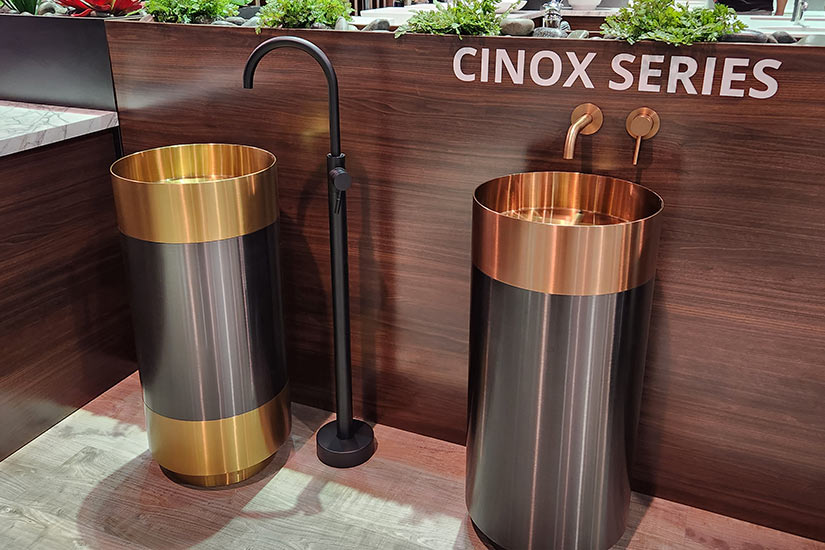 We saw a lot of wow factors in the form of warm-veined statement stones this year, a nice shift after more than a decade of dedication to white and gray looks. Taj Mahal was popular as well as linear vein cut Travertine. Likewise, there were numerous concrete elements and visually arresting floating countertops to round out the array of distinctive materials.
As the stones warm up, so do the complementary metals and woods. The show featured many instances of soft black metals in inviting shades of graphite, gun metal and titanium as well as new gold kitchen and bath hardware, sinks, drains and stove hoods. Wood looks continue in the direction of orange and red to complement these warmer stones and metals.
Formica® Brand Selections: Formica® Woodgrain Laminate Collection, 180fx® Laminate
Finishes: Texture and Wellness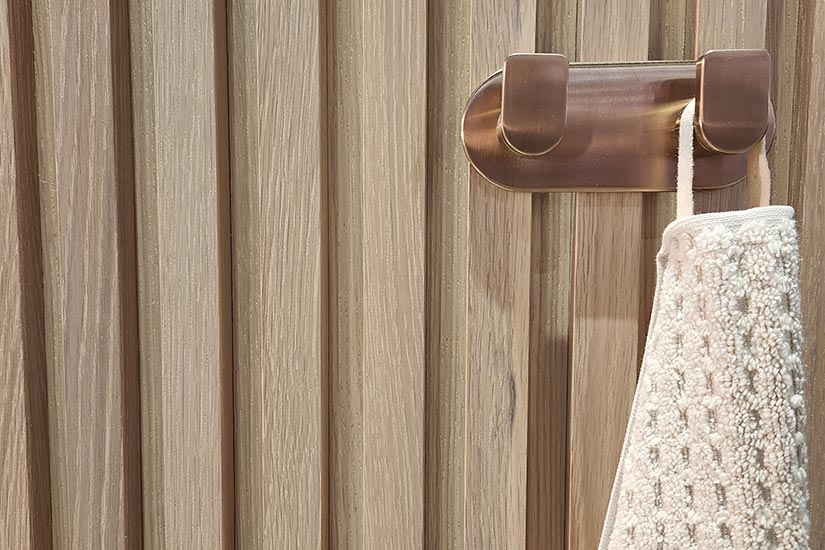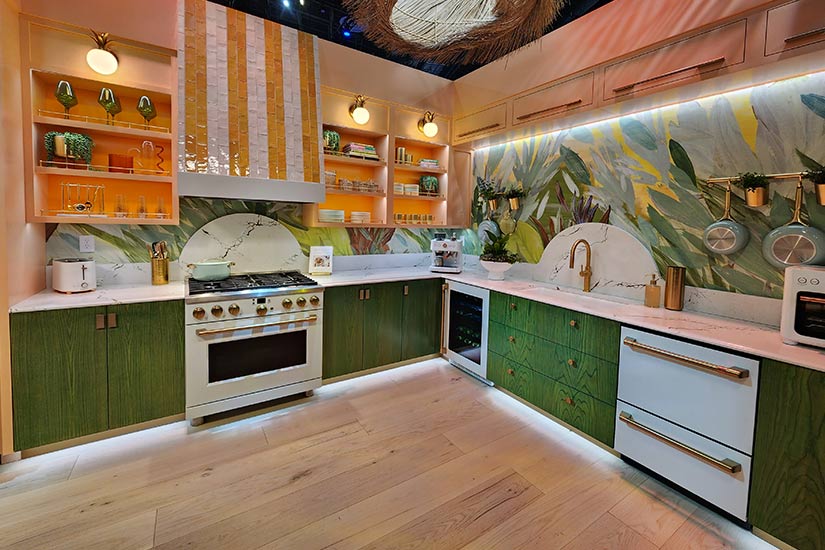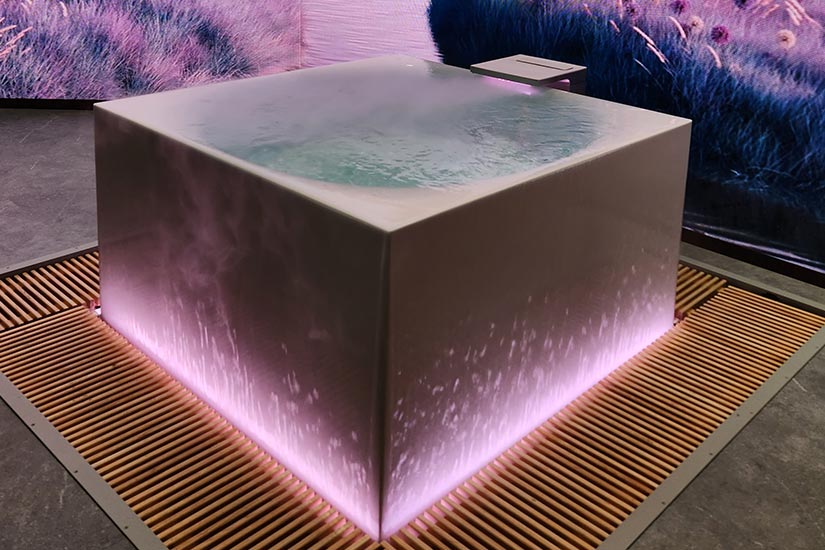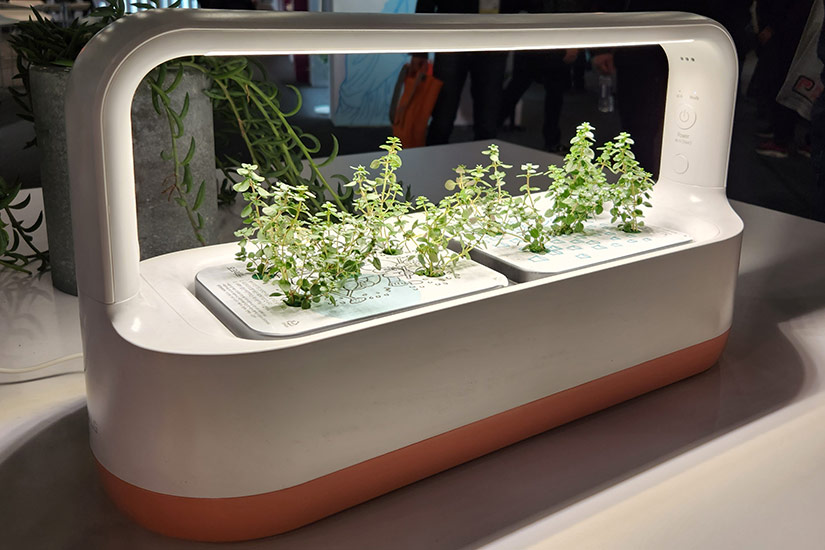 The team saw more natural, subtle texture on stones this year. Our Monolith texture brings this look to life beautifully on large-scale patterns. There were also whimsical fluted and ribbed textures on real and synthetic stone and wood elements.
As the industry celebrates the return to normal following the pandemic, many exhibitors featured fun stylings incorporating travel and wellness. Notably, Japanese influences were prominent in the form of soaking tubs, cherry blossom detailing and other indications of the need for finding calm on busy days.
Formica® Brand Selections: Explore Green slate in the Monolith texture