Six 'In-Between' Formica® Laminate Colours for Sophisticated Design
Smoky. Misty. Muted. Warm. Formica Group's line of versatile 'in-between' colours inspired these six palettes.
New Colour Options for Inviting, Coordinated Spaces
Inspired design requires a broad range of solid colours, from classic neutrals and bold primaries to trend-forward hues. What's often missing is those in-between shades that can subtly define modern environments without being the star of the pigment show.

These sophisticated in-between colours are highly versatile and have become a staple in today's design toolkits. Let's look at the six versatile shades of Formica® Laminate anchoring these modern palettes.
8822-58 Denim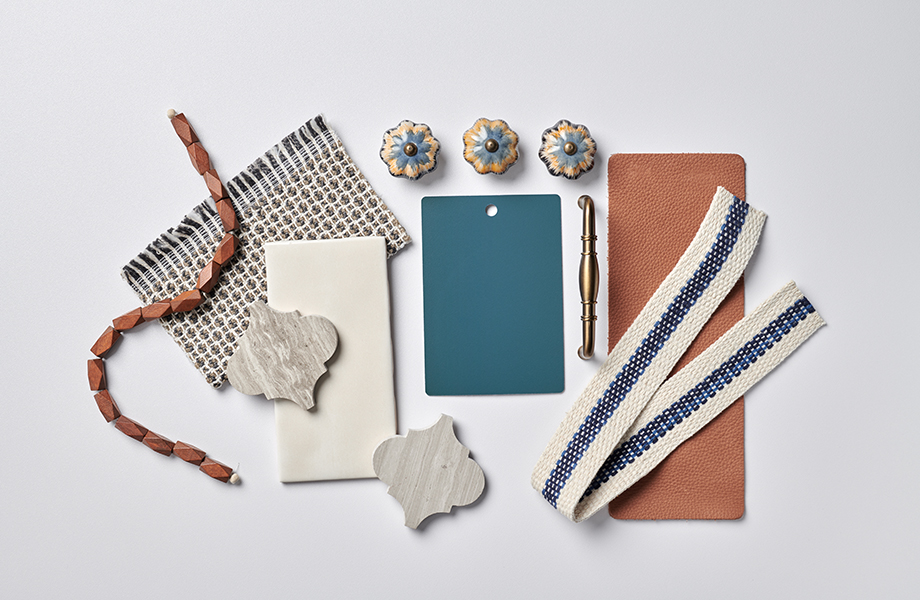 A mid-tone blue, Denim falls somewhere between a true gray and full-spectrum blue. As seen in this concept, it's a beautiful selection that pairs well with other muted tones, offering balance with the warm leather, wood and metallic elements. The creamy whites and grays also work nicely with Denim to achieve a refined result that wouldn't be possible using a full-spectrum blue.
8793 Green Slate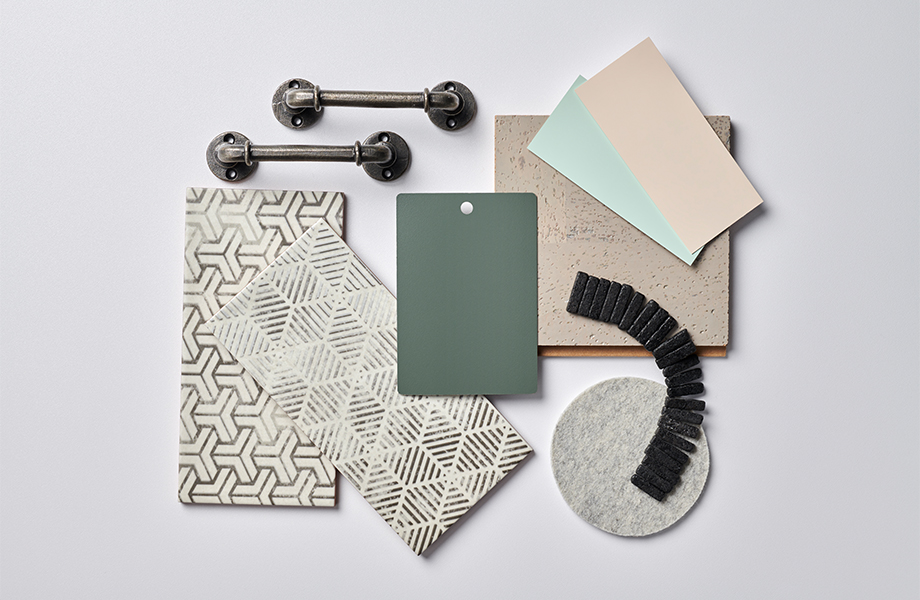 Green Slate adds a biophilic component to this appealing palette. It complements the warm taupe tones and gray felt to create an inviting look. As an in-between colour, this shade functions as a counterpoint to soften the concrete elements in this collection.
8238 Blush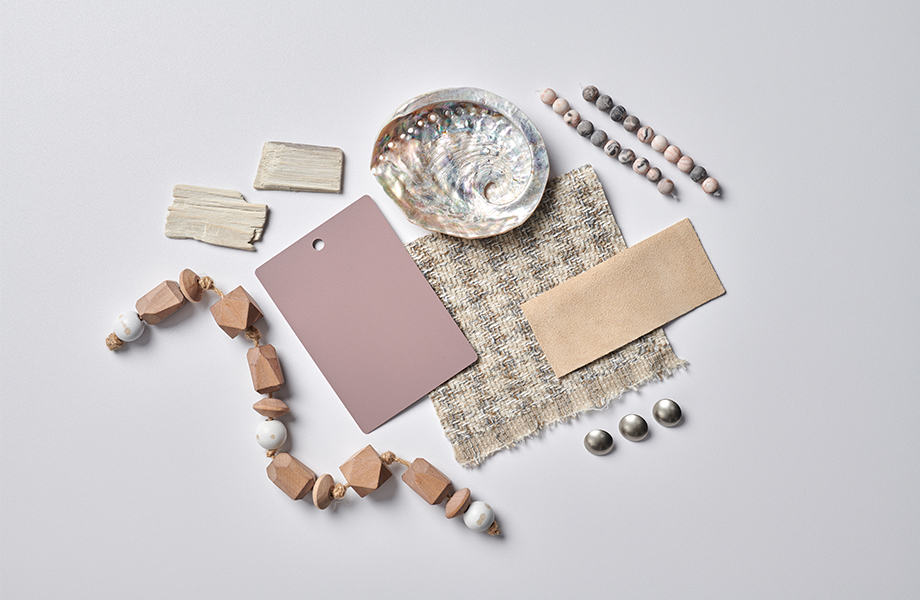 Each piece of this palette is cozy and comforting, with hints of rosy tones appearing throughout. Blush is a soft colour that adds depth to the composition, which would feel too sandy without it.
5349 Fossil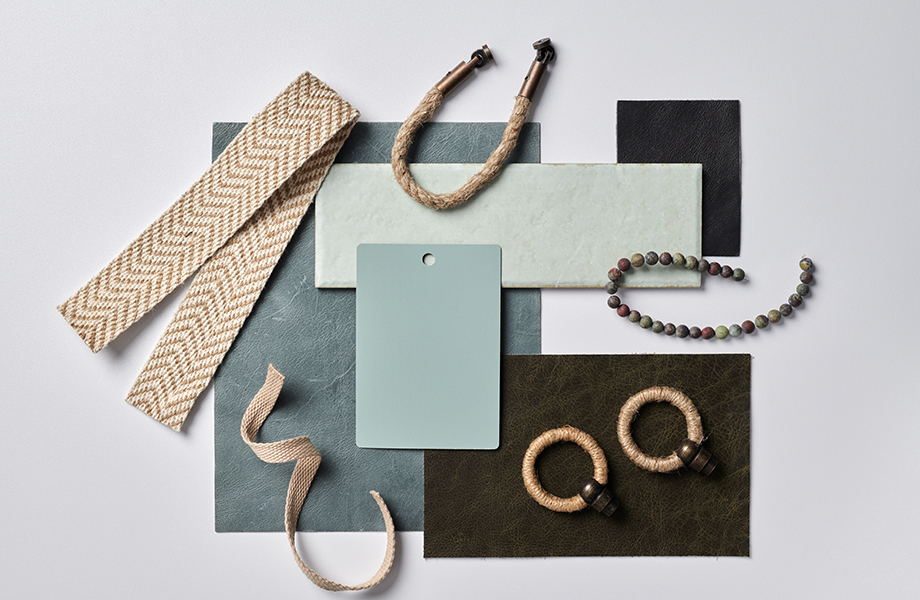 The softness of Fossil freshens this palette without being overwhelming and modernizes a look that might be dated without it. Although the base palette is muted, it's able to brighten the black and chocolate tones and balance out the hints of beige.
3202 Otter
Otter conveys a fresh, nuanced take on the role of the in-between colour. This look is similar to the Blush palette with its emphasis on neutrals, yet it blurs the lines between gray, cream and taupe. The result is a sense of balance that makes the collection more interesting to experience as a whole. It's a great palette for a home kitchen or living room as well as commercial spaces like medical offices.
1196 Purple Dye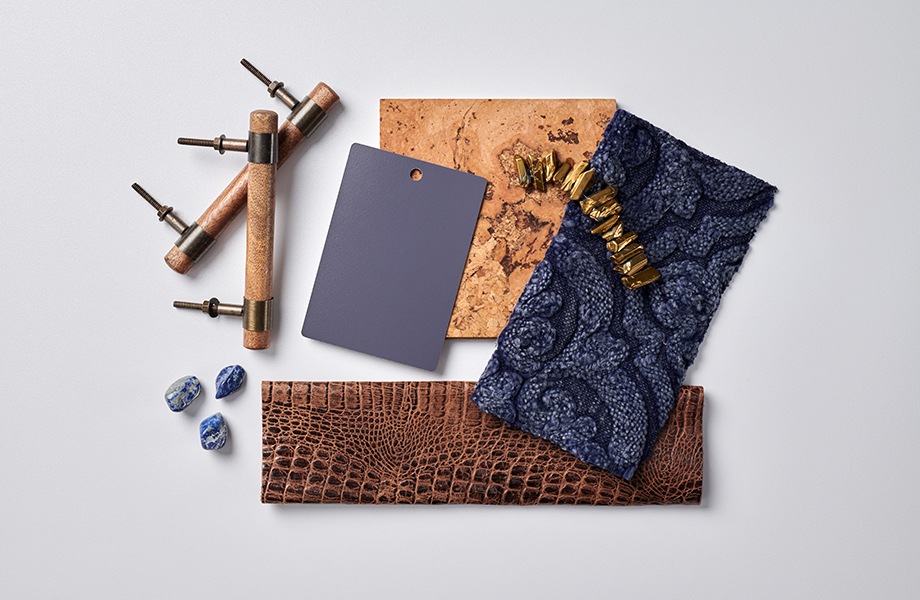 Purple Dye is a bit stronger than the other in-between colours we've highlighted, but it still qualifies as a muted option. This hue brings a sense of richness without being overly saturated or extravagant in the way of a true royal purple. The cork and leather in the palette are luxe elements, but Purple Dye grounds the overall look to give it depth and make it feel approachable.