What's New & Now in White Marble Laminate (Countertop) Looks | Formica
What's New and Now in White Marble Looks
The look of white marble is as classic as it gets! When it comes to kitchens, today's homeowners are in search of light, nuanced surface patterns that achieve a timeless feel. This means the time is right to explore your options for white marble looks, whether you seek a white-on-white vibe, a complement to bold elements or something in between.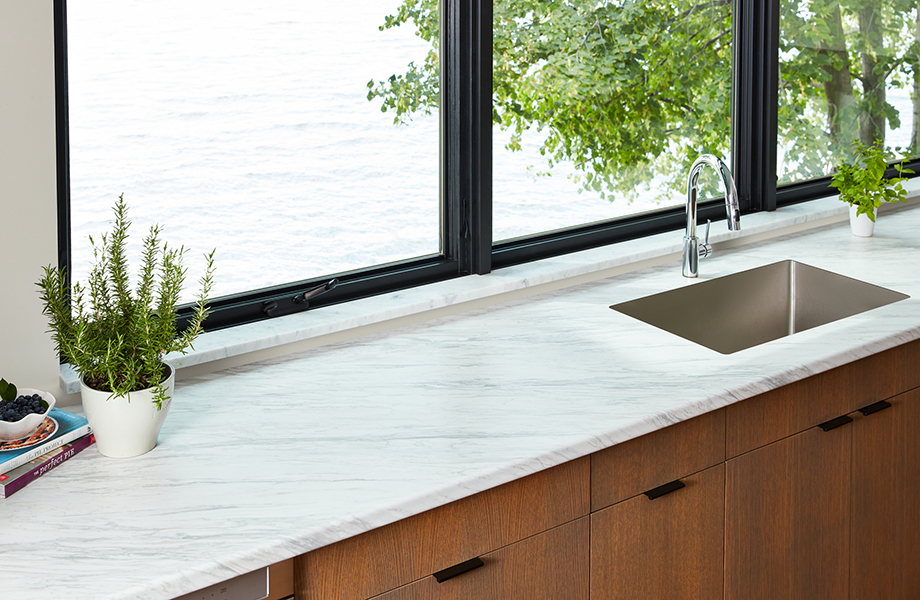 Formica Group has expanded its collection of white marbles to include several fresh, subtle patterns. Manhattan Marble joins Calacatta Cava and Calacatta Marble as the newest selection in the Calacatta stone family. Mediterranean Marble is a new variation with warm veining that homeowners are gravitating to in kitchen designs.
Additionally, White Painted Marble answers the call for serenity in surfacing choices. It's a hand-painted pattern created as an artistic take on the original. White Alabaster, Carrara Bianco and White Marble Herringbone round out this set to give you eight white marble styles standing at the ready for your next project.
Casual Sophistication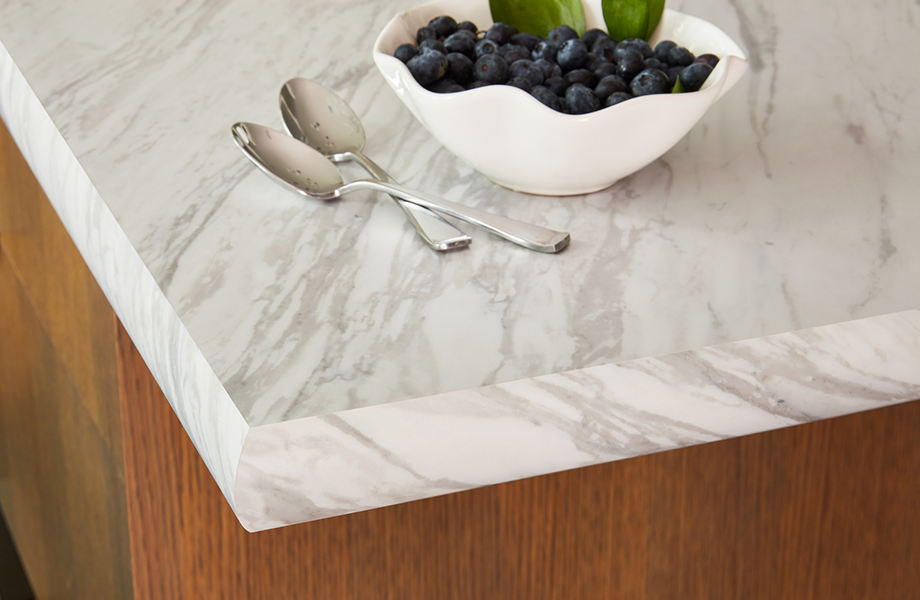 The new Manhattan Marble is a milky white Calacatta marble with dramatic veins of taupe and warm gray that traverse diagonally across the sheet. It's the perfect neutral palette that gives an alternative to basic white marble with its blushes of blue-gray.
Cozy Warmth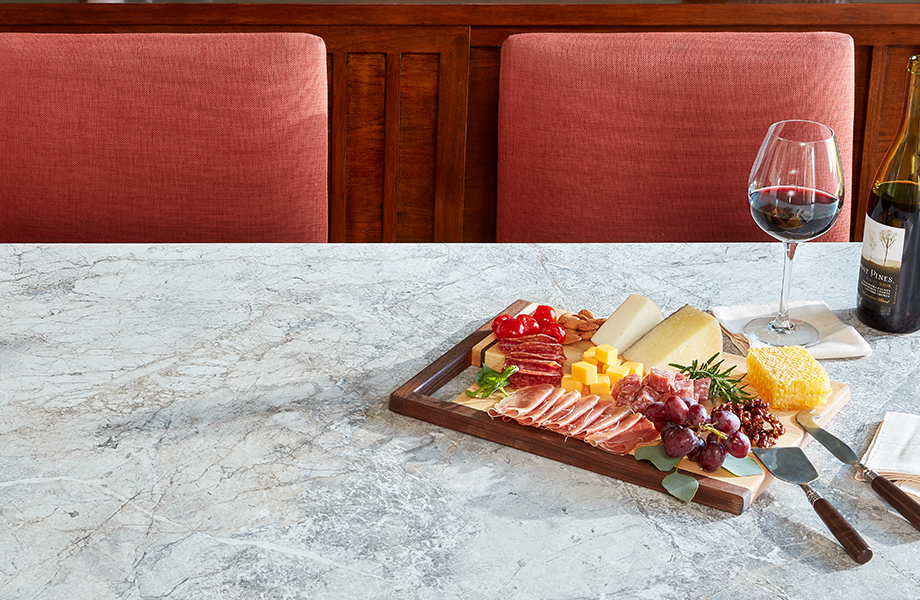 Another new selection, Mediterranean Marble, is a beautiful, large-scale pattern with sweeping movement. This stone look features a light white background with veins of gray and neutral beige.
White and Light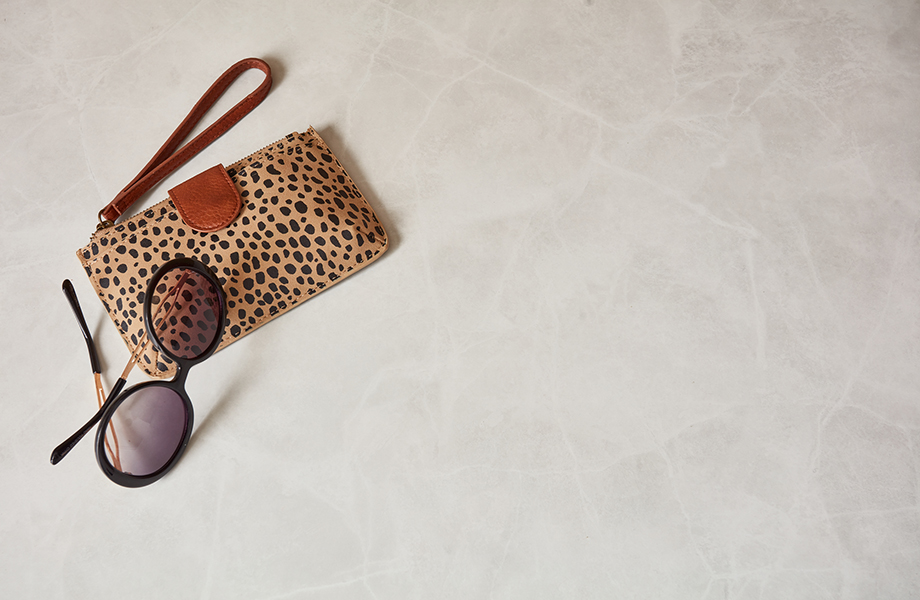 With its icy white veins, White Alabaster features a webbed pattern over a soft, lightly colored off-white background that gives the illusion of translucency. It's a beautiful foundational look that can give bolder elements the chance to pop.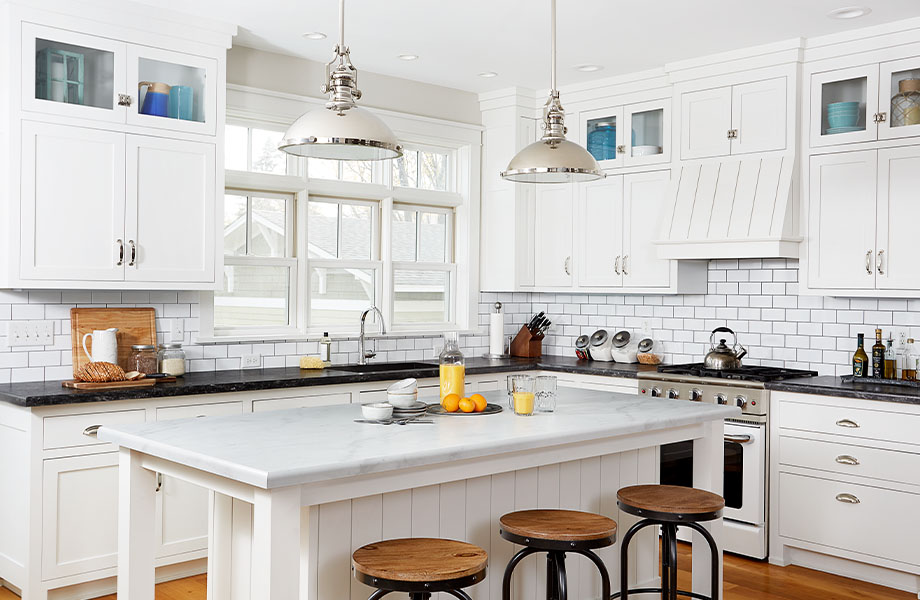 Black and white come together to create modern 'tuxedo' kitchen designs that draw both lightness and depth from their varied surfacing elements. The result is an inspired interplay that has become a hallmark of many homes. The Calacatta Cava countertop on this island establishes an interesting focal point and clean look at the center of this concept.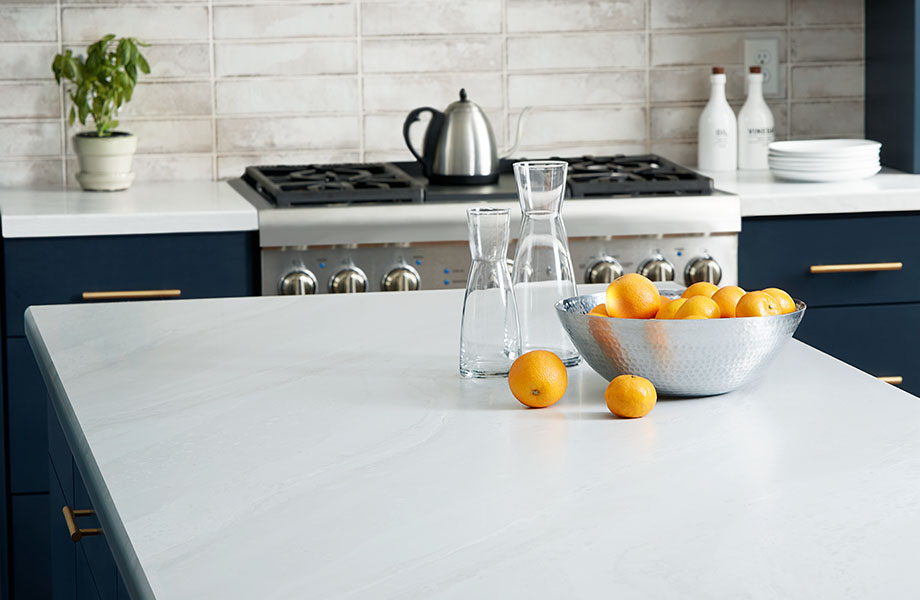 Taking cues from yoga and meditation, mindfulness in design helps us establish spaces where we can be in the moment, fully enjoying life. White Painted Marble is a thoughtful choice for the countertops in this bright, inviting space. It presents a classic anchor which allows the rustic touches and Mid-Century Modern metals to shine.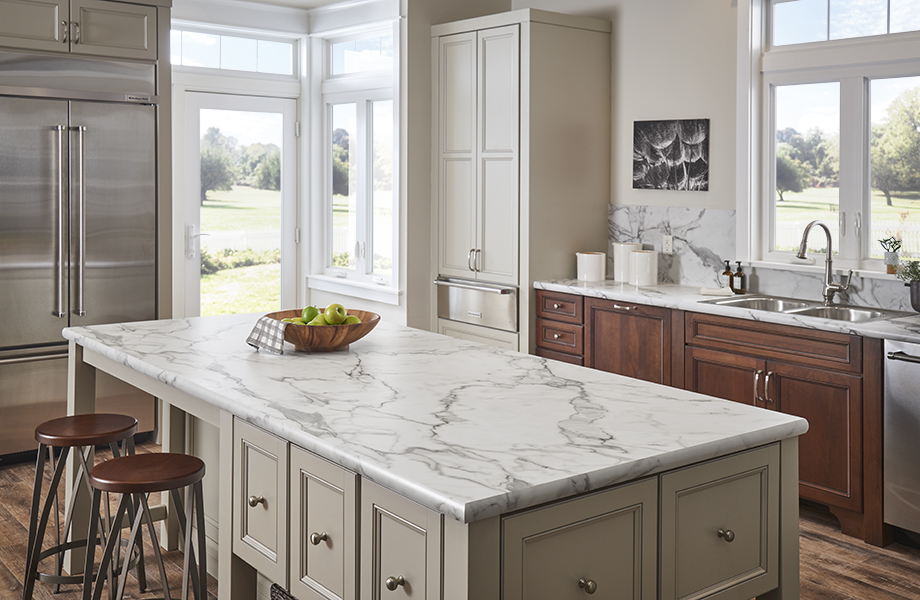 Warm wood cabinetry, the Calacatta Marble countertop on the island and stainless steel come together in this cozy kitchen. You can leverage budget-friendly 180fx® Laminate like Calacatta Marble to offset the expense of other components where you want to splurge. The effect is a memorable mix of surfaces that forms a cohesive and refined space.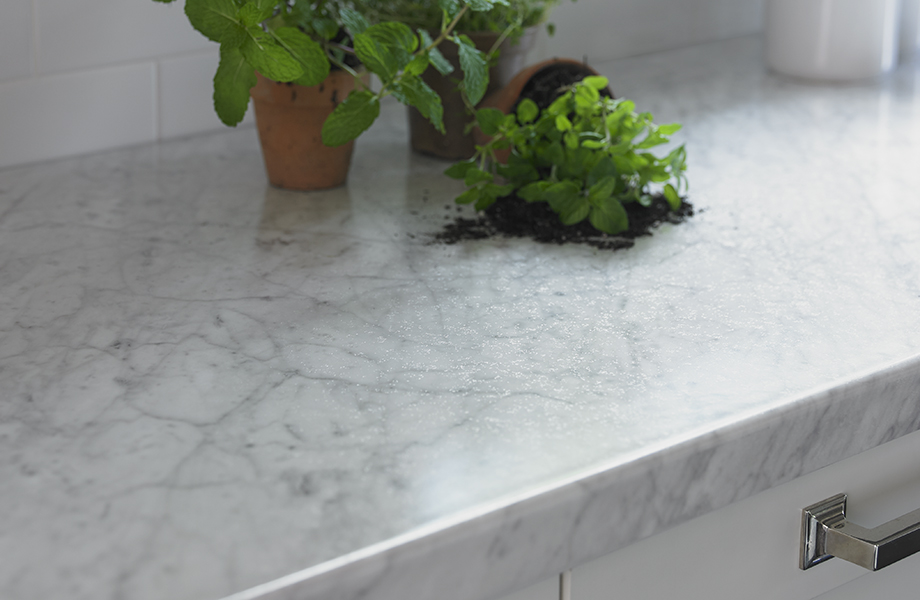 The longstanding trend of white-on-white kitchens is holding firm. When cool whites and a clean appeal are a must, the white marble look of this Carrara Bianco is a perfect selection. Soft, subtle and simple—yes, please!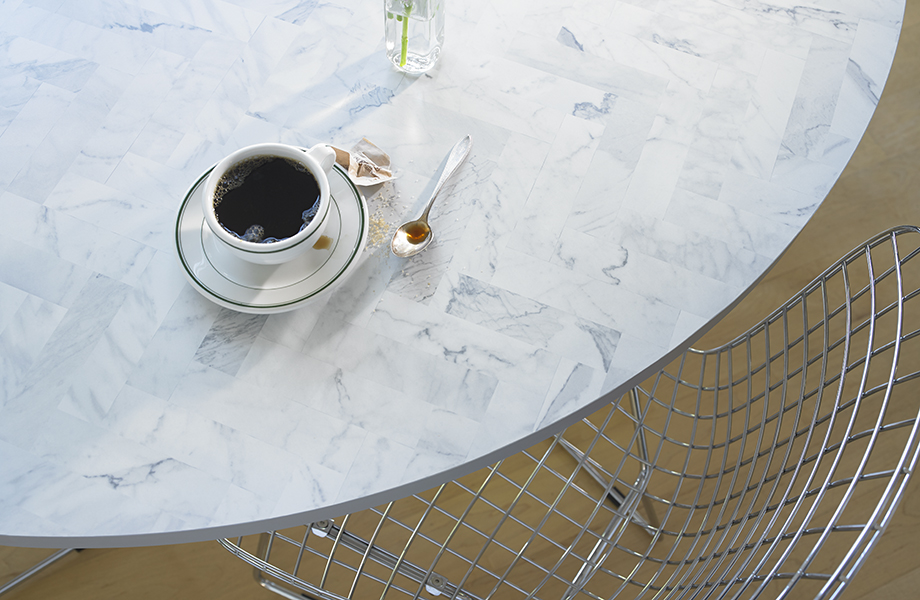 The angles of herringbone tile add a restrained geometric appeal to White Marble Herringbone, making it a fun, unusual way to employ a white marble in your kitchen or eating area.
The Hard-to-Beat Functionality of Formica® Brand Laminate
Not only does Formica® Laminate help you achieve the design aesthetic you crave, but it also has major benefits over natural stones like marble.

Budget-friendly: Exotic marbles and other natural stones are notoriously expensive, which can be prohibitive for some renovation projects. Formica® Laminate is available at a fraction of the cost.

Cleanliness: Although real marble is beautiful, the upkeep can get ugly. Its porous structure invites hard-to-remove stains that can mar the surface for years to come. Formica® Laminate is as durable as it is beautiful, with a non-porous structure that keeps hygiene and cleanliness front and center.

Ease of installation: Formica® Brand laminate is easy to install and can even be done as a DIY project if you'd prefer not to hire outside help. On the other hand, real marble means real dollars when it comes to installation.

Explore the Formica Group White Marble Collection