University of Cincinnati Basketball Styles Corporate Suite with Formica Envision™ Custom Laminate
The Bearcats pay homage to the school's history with custom laminate graphics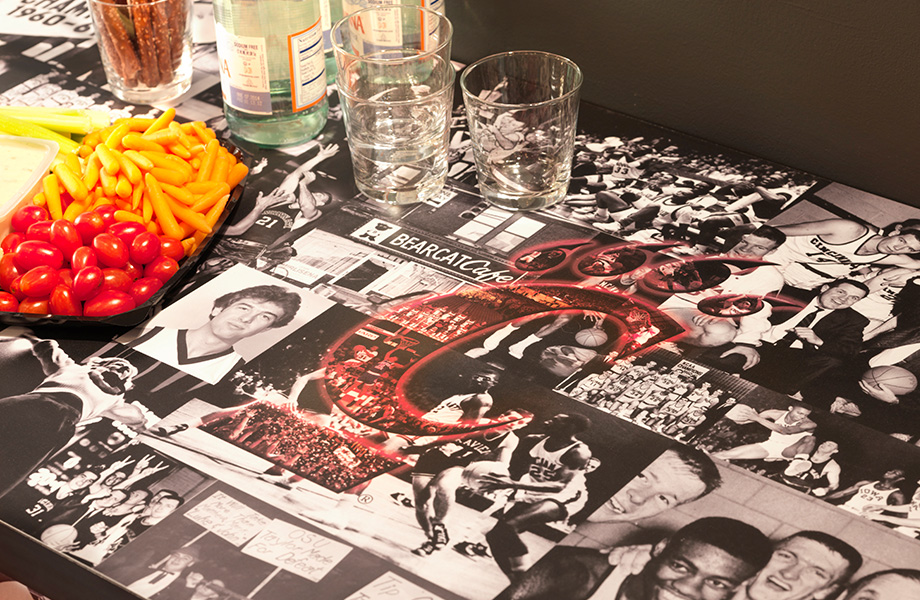 The corporate suite near center court of the University of Cincinnati's basketball stadium is an ideal tribute to the Cincinnati Bearcats basketball program. Along one wall, round beverage tables showcase the team's logo over a background textured like a basketball. On the other wall, a 10-foot-long buffet table highlights the room, bearing cheerful black-and-white photos of the team's successful, decades-long history.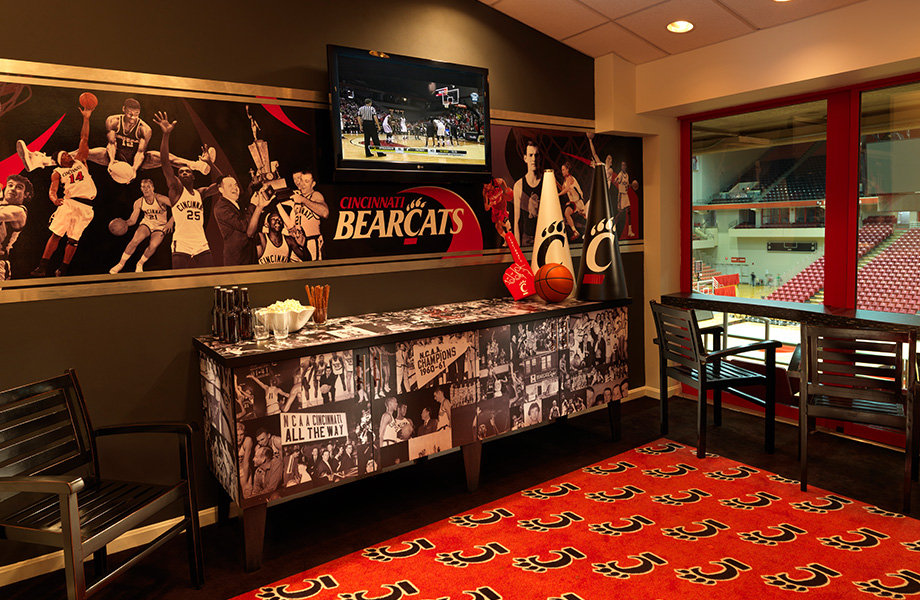 It's only natural that the custom finishes were designed and manufactured by another organization with more than 100 years of history in Cincinnati: The Formica Group.
Joe Gallagher, senior account executive for Bearcats IMG Sports Marketing, brought in Formica to refurnish the room.
"We said, 'What if Formica Corporation was to completely redo one of our corporate suites with all Formica products?"
Gallagher then turned the suite over to Formica's Marketing and Creative Services personnel, who envisioned a room portraying and highlighting the proud history of the university's basketball program. To construct the suite's unique features, the team utilized Formica Envision™, a completely custom laminate surface that can portray any design, photography, logo, illustration or painting.