Seeing is Believing for Rice Companies
When designing the new local office space for the St. Cloud, Minnesota branch of Northwestern Mutual, Rice Companies used virtual reality to showcase the various laminate surfaces and get client approval.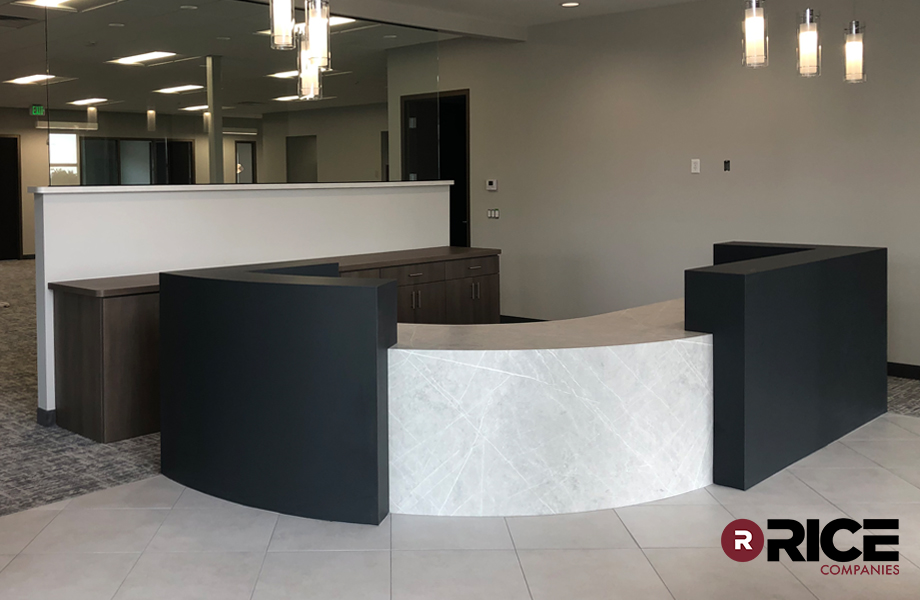 Danielle Waytashek was the project designer at Rice Companies for the Northwestern Mutual project in St. Cloud, Minnesota. The plans called for a new, 10,000-square-foot office building on one level with multiple offices built to the same specs. But the reception area and break room allowed for some design flexibility.
"Our main objective was to meet the client's request to make it light, bright, open and modern," Waytashek said. "The corporate and regional offices are very white, but for this office, they allowed us to add in pops of colors and movement."
Waytashek had recently been visited by her Formica sales representative and had fallen in love with Pietra Grafite. She felt that was a good starting place for the reception area, and then opted for White Drops for the cabinets in the break room.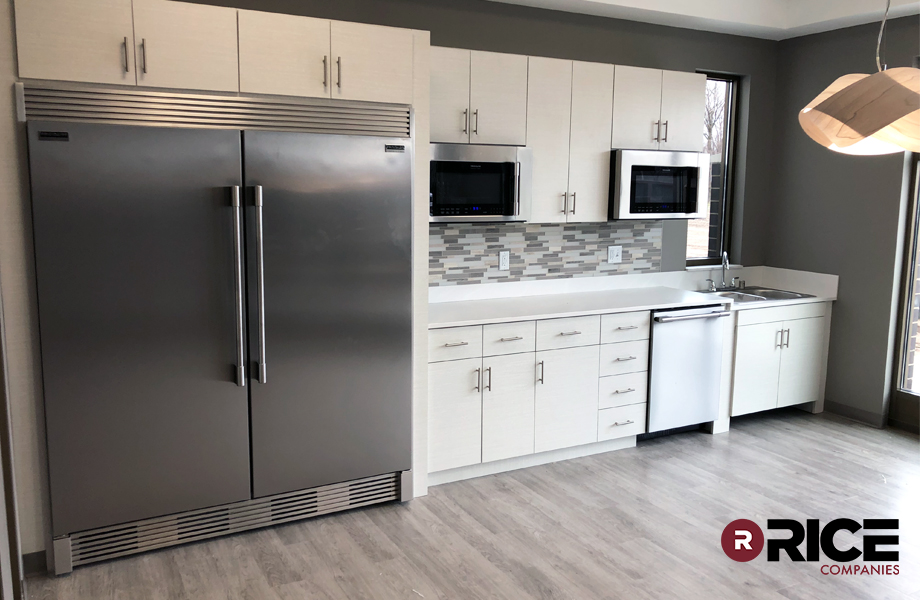 "As opposed to a solid white, I really like how the White Drops provide a bit more of a design element," Waytashek said. "I especially like how the drops are a warm gray, and the warmer colors are starting to make a bigger comeback."
Waytashek rounded out her design with Thermo Walnut laminate on the casework to match the doors, and then explored Plex Argent DecoMetal® Laminates for the table legs and support as well as the soffit in the break room.
"It was my first time using DecoMetal® and to be honest, I wasn't sure how it was all going to look together," Waytashek said. "Thankfully, we were able to build it out virtually to preview it before finalizing the design."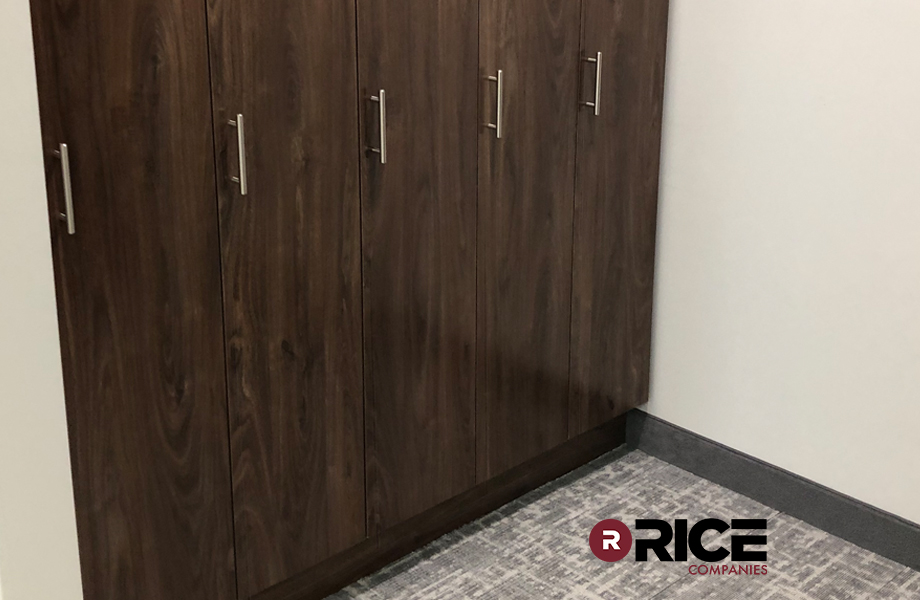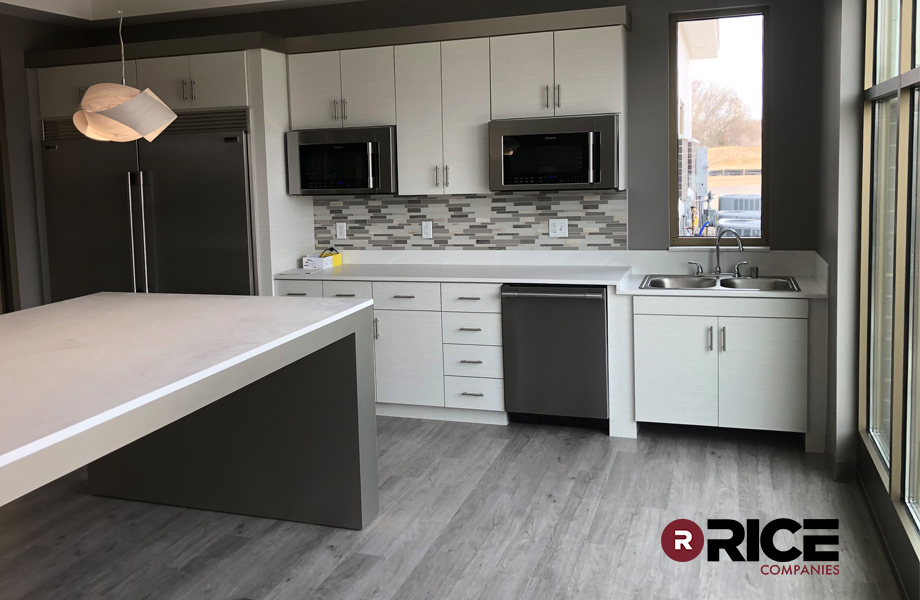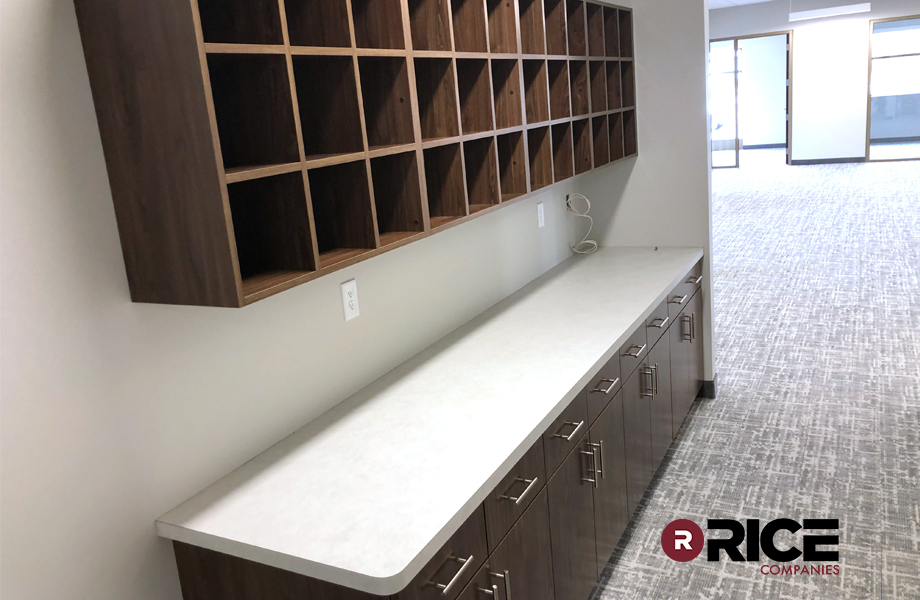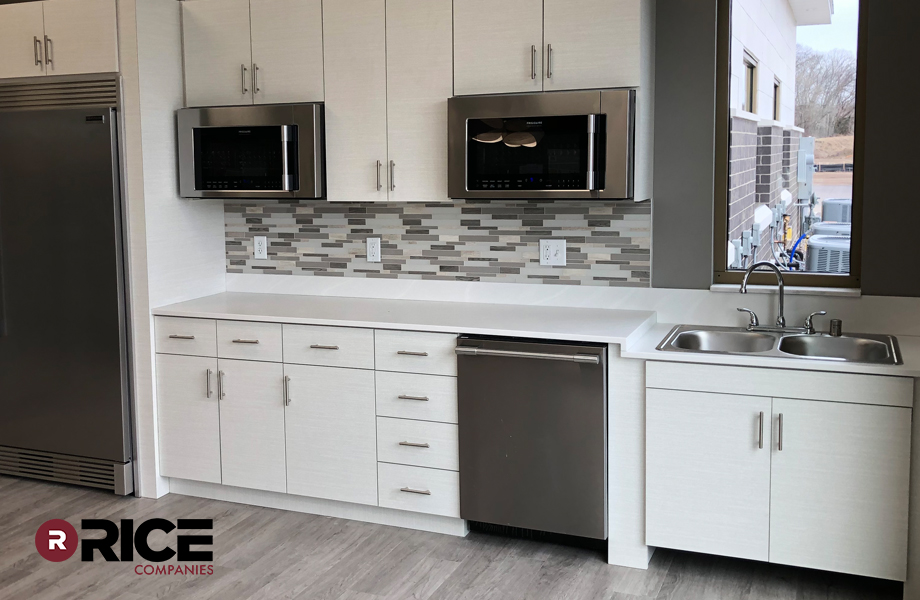 Waytashek uploaded swatch files to their REVIT and 3D models to build out the space in a digital environment, and then had the client "walk" through it using virtual reality.
"Sample chips are great for product introduction, but the VR really helps us visualize a designed space much better," Waytashek said. "It's even better for the clients who get to see their space before committing to a design."
In this case, the Northwestern Mutual staff loved the design, and their new offices are set to open soon with beautiful, durable Formica® Brand surfaces.