Jewish Hospital Simulation Rooms Feature HardStop® Panels
Practice makes perfect! We typically use that expression when referring to an athlete or a musician, but we often overlook the fact that many medical professionals need ongoing practice and training as well.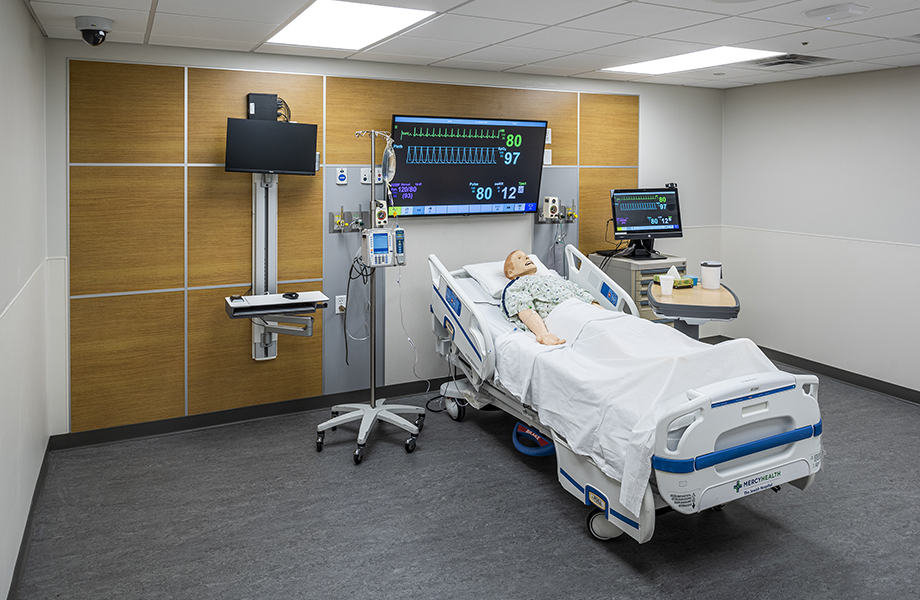 So when it came to designing the simulation labs in Cincinnati's Jewish Hospital massive modernization and expansion project, Champlin Architecture knew that an affordable, matching surface to the existing spaces would be a top priority.
"The intent for the simulation rooms was to match the design of the modular headwalls so that the doctors and nurses would have a training environment that mimics the look and feel of the actual rooms," said Tracy Rice, Project Manager, Champlin Architecture.
As an affordable solution, the Champlin team turned to HardStop® Decorative Protection Panels by Formica Group.
"With HardStop Panels, we found that we could get the aesthetics of a woodgrain that matches the existing environment with the added function of wall protection and durability," Rice said.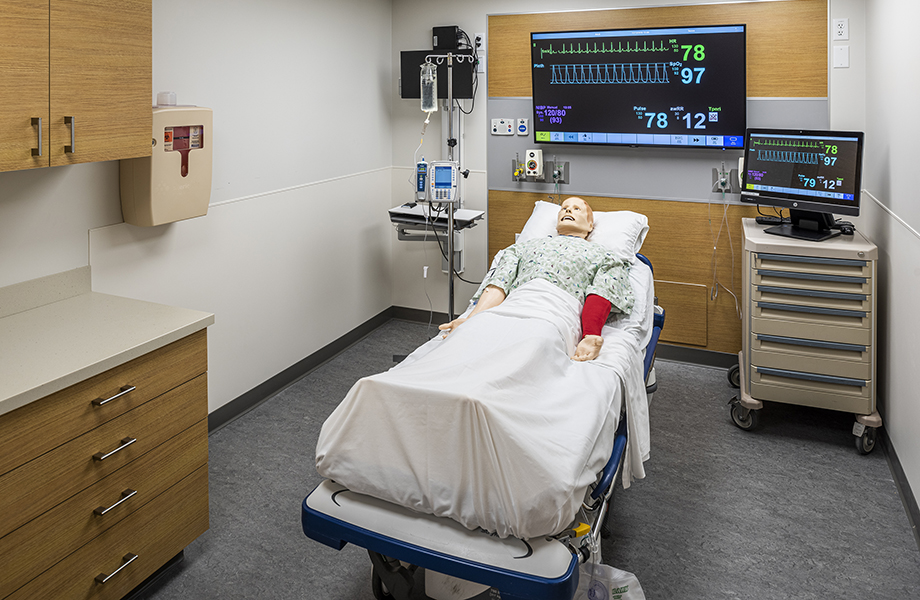 Dan Rhein from Schumacher-Dugan was the site superintendent on the project.
"We found the HardStop Panels to be similar to using other wall protection, but with those, you're obviously very limited in colors," Rhein said. "It was easy to work with, we applied it directly to the drywall, and being able to use the entire laminate collection adds a lot to the design options."
To add durability and style to your walls in a healthcare environment, Find Your Perfect™ with HardStop Decorative Protection Panels.