Original and playful washrooms at École du Petit Clocher
An original project by STA Architecets
STA Architectes was mandated to redesign the washrooms at École préscolaire et primaire du Petit Clocher in Saint-Georges-de-Clarenceville.
While at first glance the project may seem simple, the school was looking for an original and playful design that would appeal to children and be memorable. That's why the STA Architectes team turned to Formica®'s Envision collection, which makes it possible to print any design, image, or pattern on laminate. This product offered an infinite range of possibilities for creating a unique design that would appeal to the school's management and children.
Images of dogs and cats were chosen for the concept, with mirrors superimposed on top, to create a unique and playful 'goggle' effect. Children can look at themselves through the animals' glasses when washing their hands, which is sure to encourage laughter and make for memorable moments with their friends.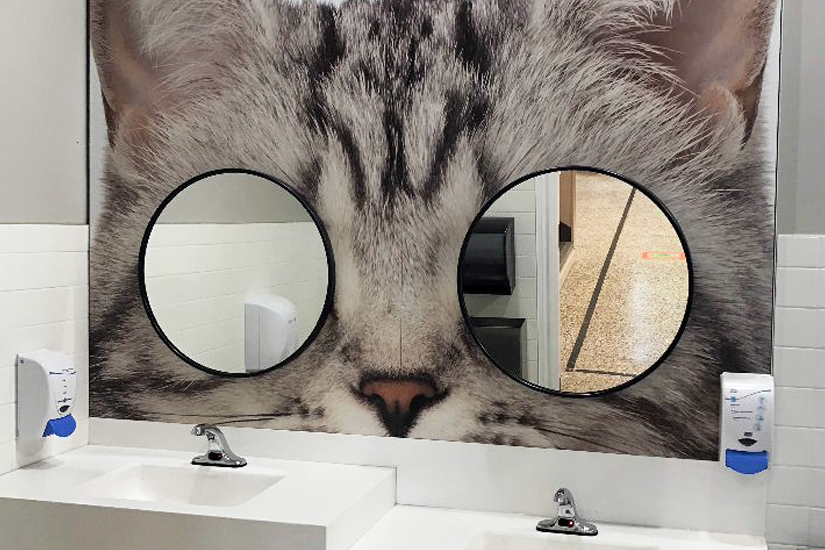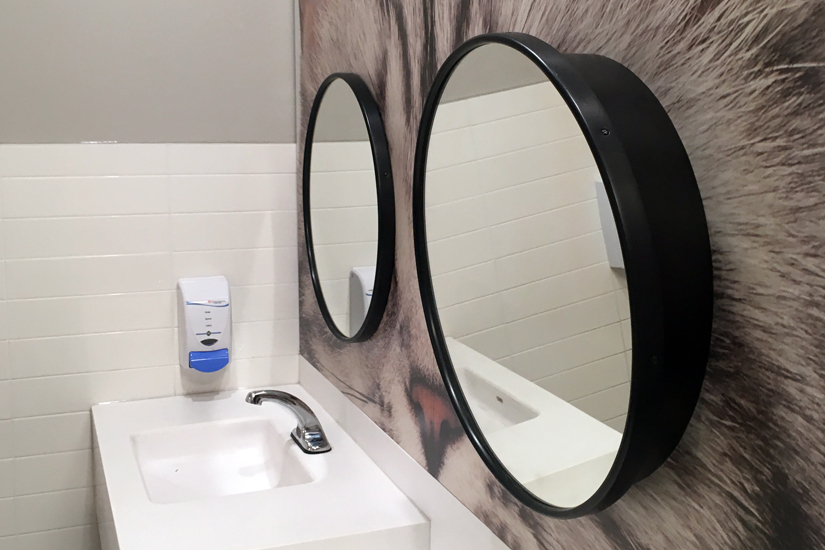 "We're really pleased with the result, which is exactly what we wanted: a playful and original design that surprises at first sight," says Nadia Benjamin, Senior Designer at STA Architectes.
To achieve a high-quality final design, one of the factors that had to be taken into consideration was the quality of the images chosen. As the images were printed on large surfaces, it was vital that the files supplied be in high resolution to avoid blurring or pixelation. STA Architectes took care to select the images with this criterion in mind, ensuring a crisp, high-end print.