Library Updates at École de Technologie Supérieure
The École de Technologie Supérieure is a division of the University of Quebec which specializes in engineering and technological transfer education. Like many schools around the globe, ÉTS was in dire need of an upgrade to its library. The existing space provided no natural light, had very little room for collaboration, and the outdated décor was not conducive to studying and creativity.
CGA Architectes Inc. was called upon to lead the renovation under the direction of project manager Pierre Corriveau.

"This project was a complete rebuild from scratch, and needed to be done in about a year's time to align with the opening of school for the 2018-2019 school year," said Charles-Antoine Perreault, architect and main project designer. "Our goal was to really modernize the space and provide a lot of diversity in how it could be appropriately used."

Amazingly, the team at CGA Architects accomplished the goal on time while delivering a visually stunning new library to the students at ÉTS.
The design put forth by CGA Architectes Inc., called for the outdoors to be visible from anywhere within the library. The natural lighting, paired with exposed ductwork, has really helped bring a modern look and feel to the library.

To address the multiple ways a new age library needs to function, Perreault's design called for exhibition space, a coffee bar, lounge spaces, classrooms, and lots of Formica® Brand Laminates.

One of the biggest laminate applications in the new library is the Writable Surfaces® Formica markerboards that were incorporated on walls in classrooms and small group areas. A black Formica® Brand markerboard was also added near the main entrance for general communication from the library to all visitors.
Many of the study tables throughout the library were also outfitted with Formica® Infiniti, a fingerprint-resistant surface with built-in antimicrobial surface protection to ensure cleanliness from one user to the next. The black, super matte finish provides a stark contrast to the white gloss markerboards, playing into the modernization aspect of the design.
And finally, the restaurant-style booths feature Formica® Laminate with the Plex texture, a small scale, versatile surface texture that has a textile feel, crisp touch and low gloss sheen. Perreault says, "the Plex finish is a special texture which gives it more of a materials feeling, as opposed to a hard table."
So why did Perreault use so much Formica® Brand Laminate in the new ÉTS library?

The combination of durability and functionality are ideal for a high-use setting like a university library. "We use Formica® Brand products regularly, and they surely are a good option for a project like this," Perreault said.
Formica Infiniti is no longer available from Formica Group. For a comparable surface, please consider FENIX® Innovative Materials.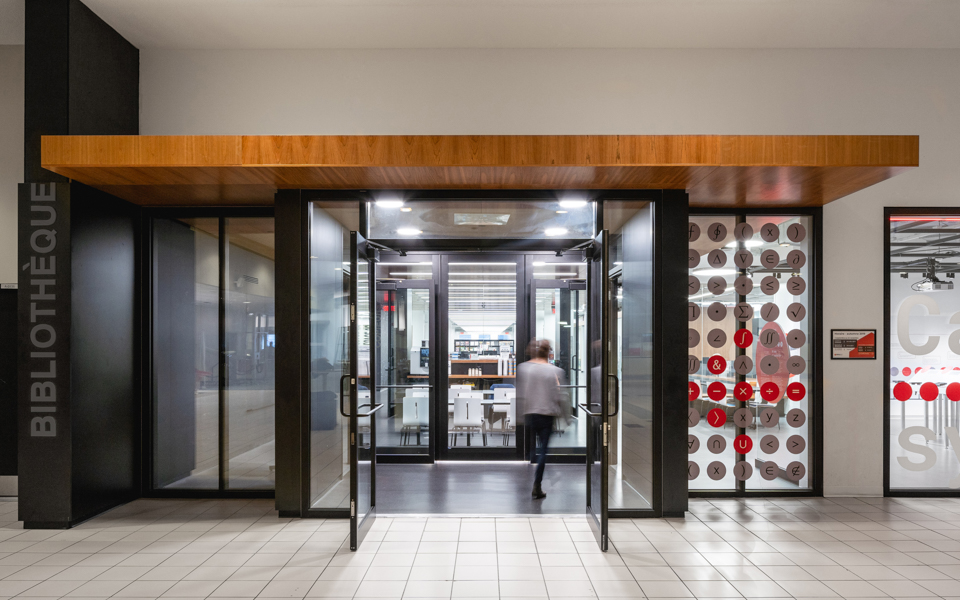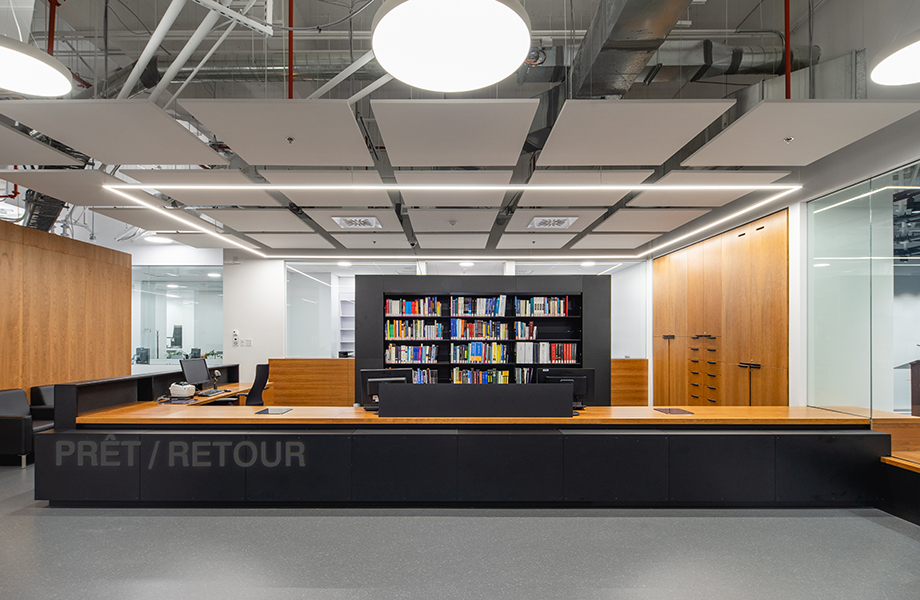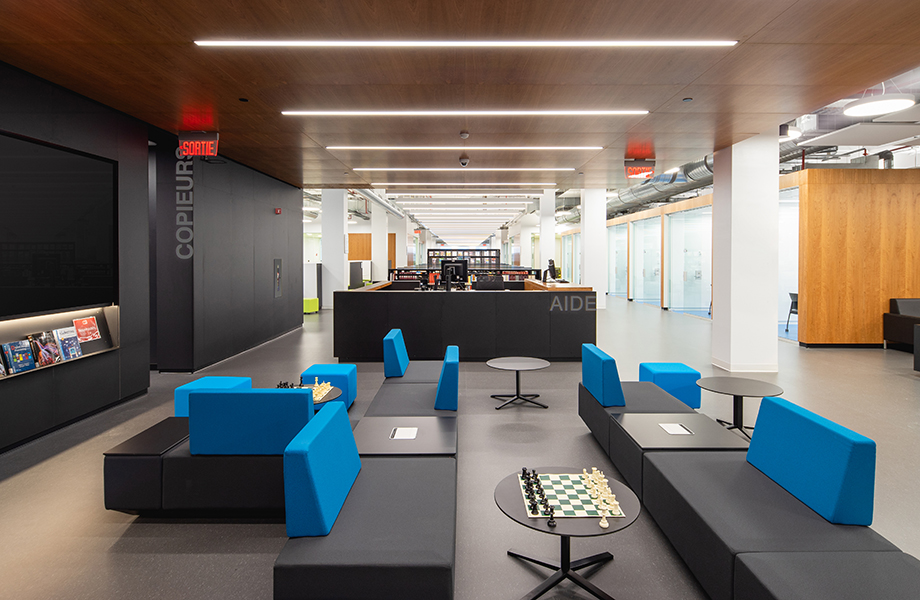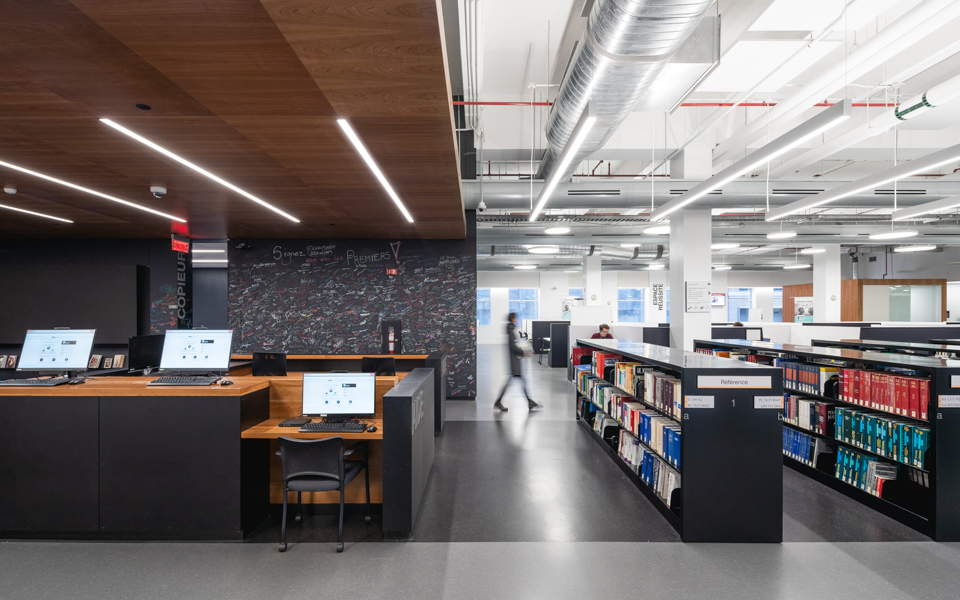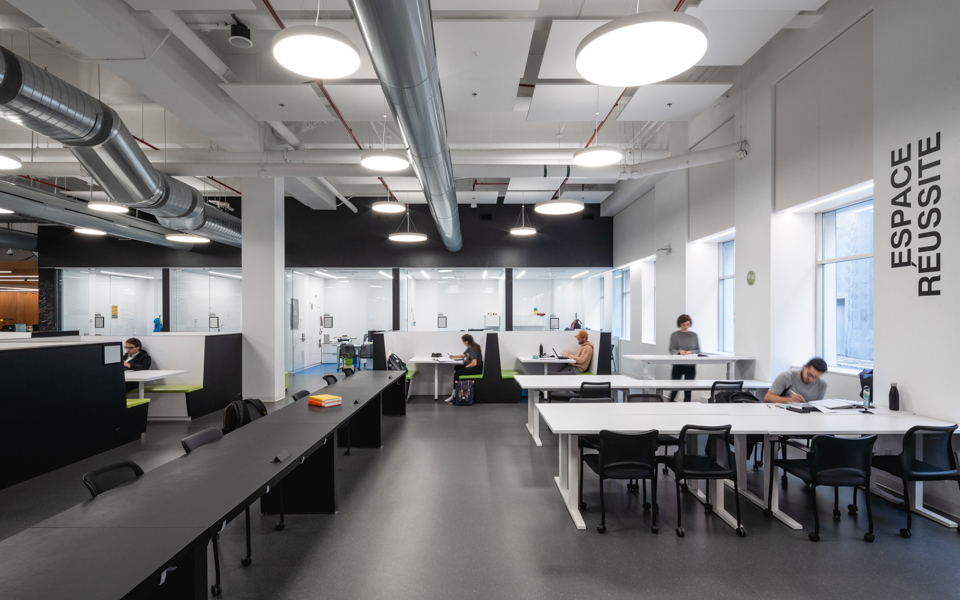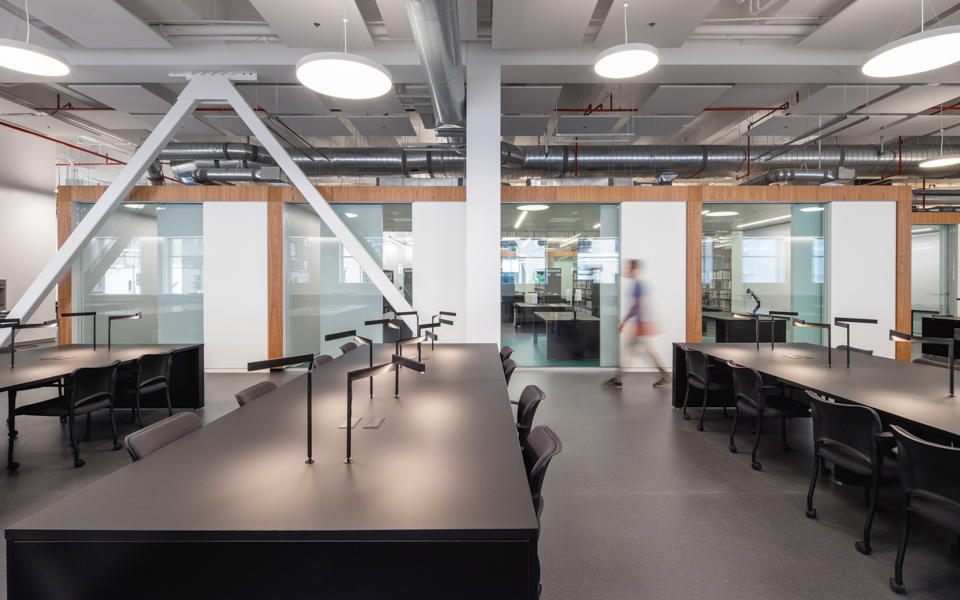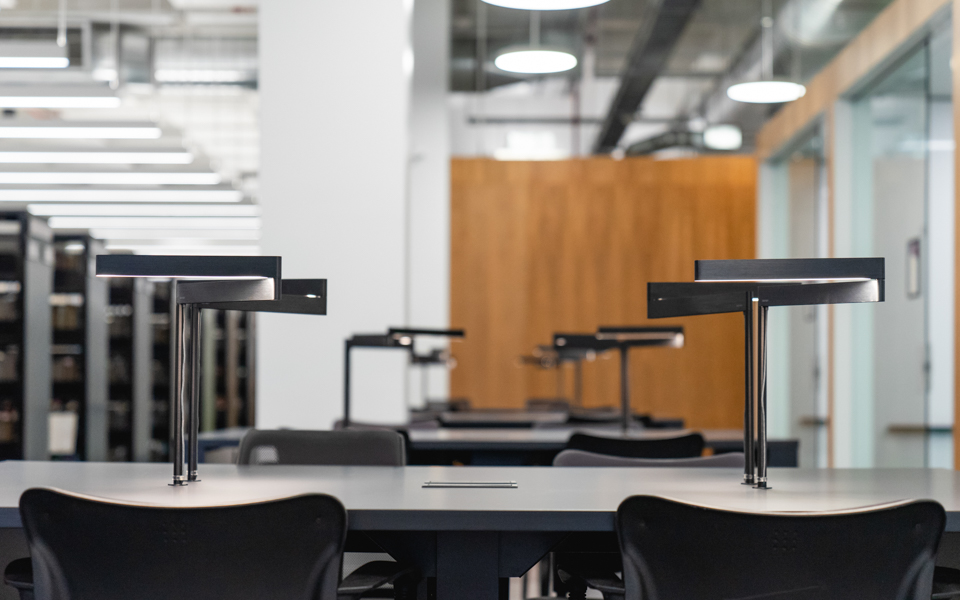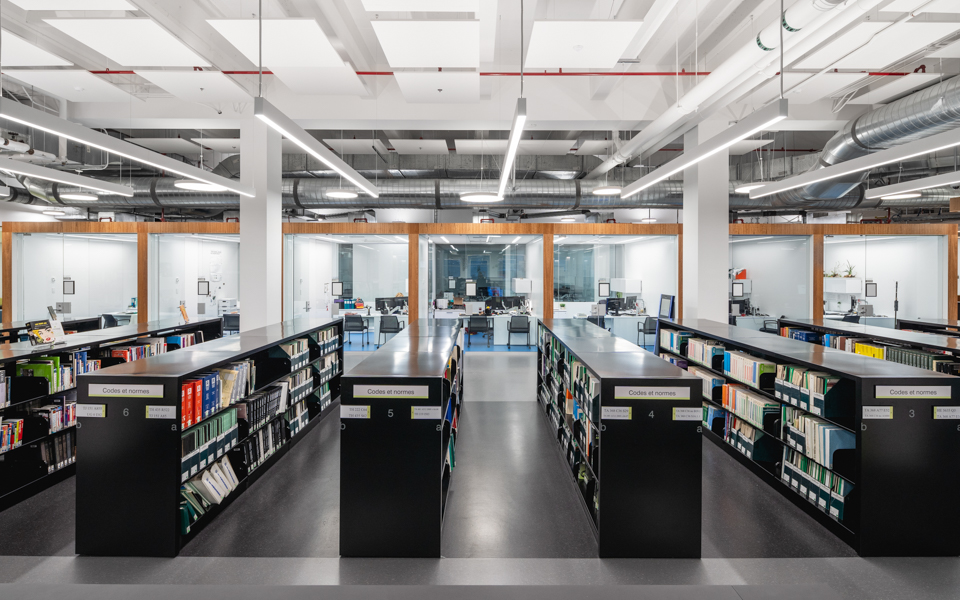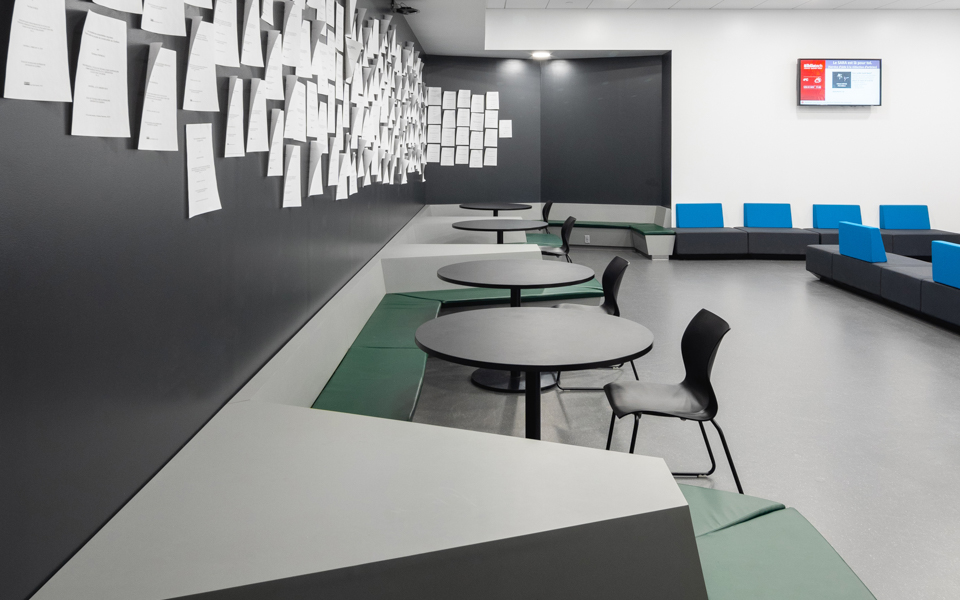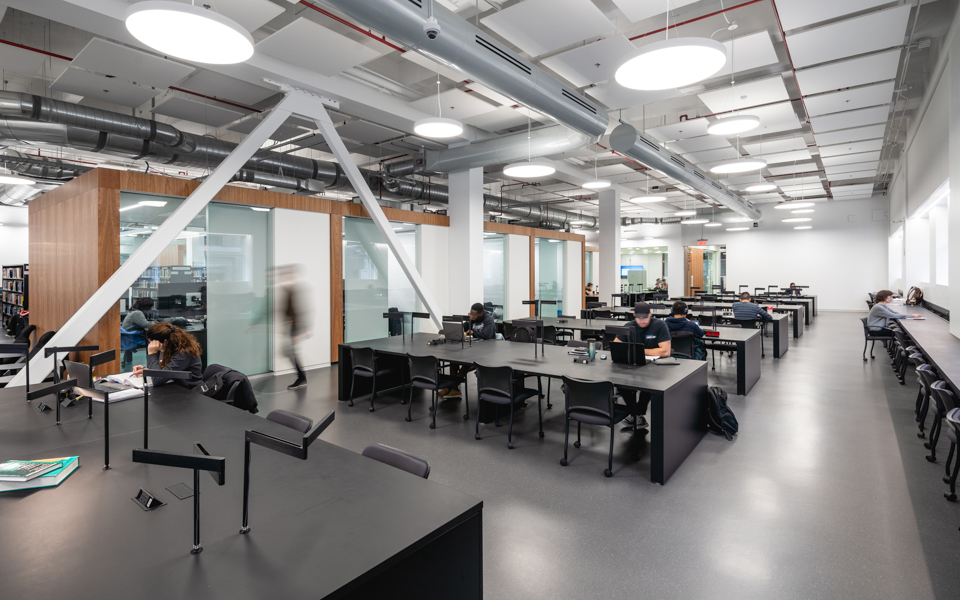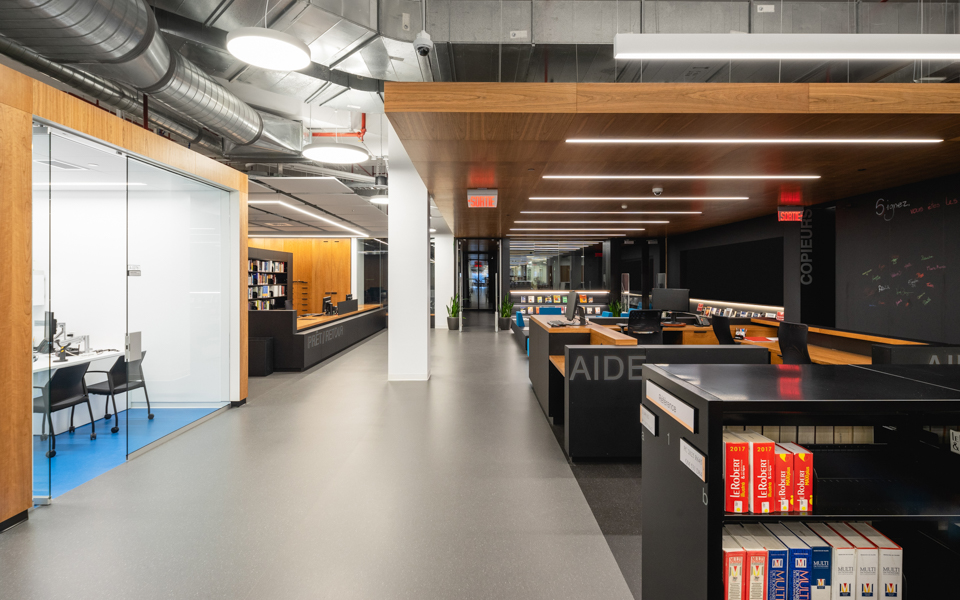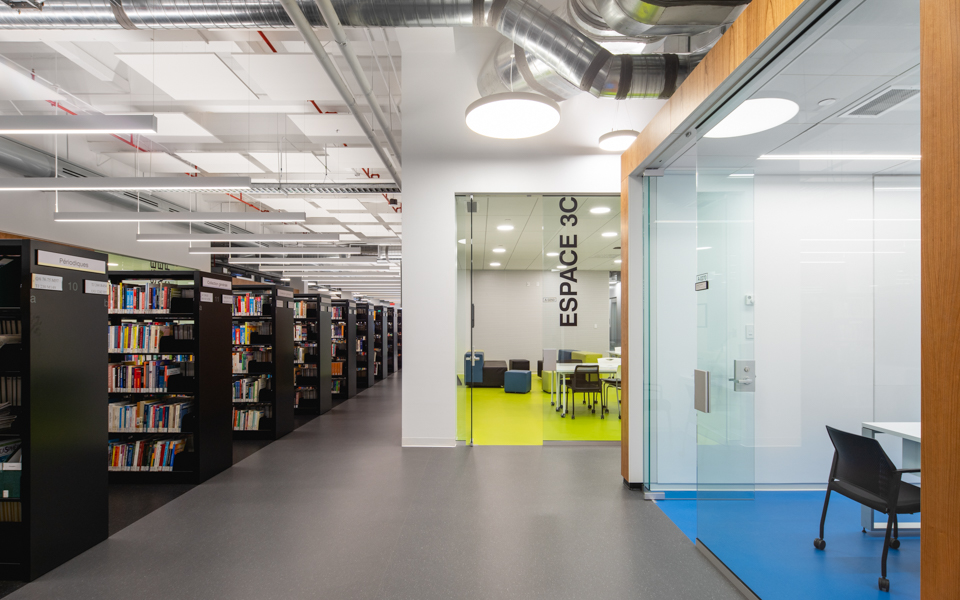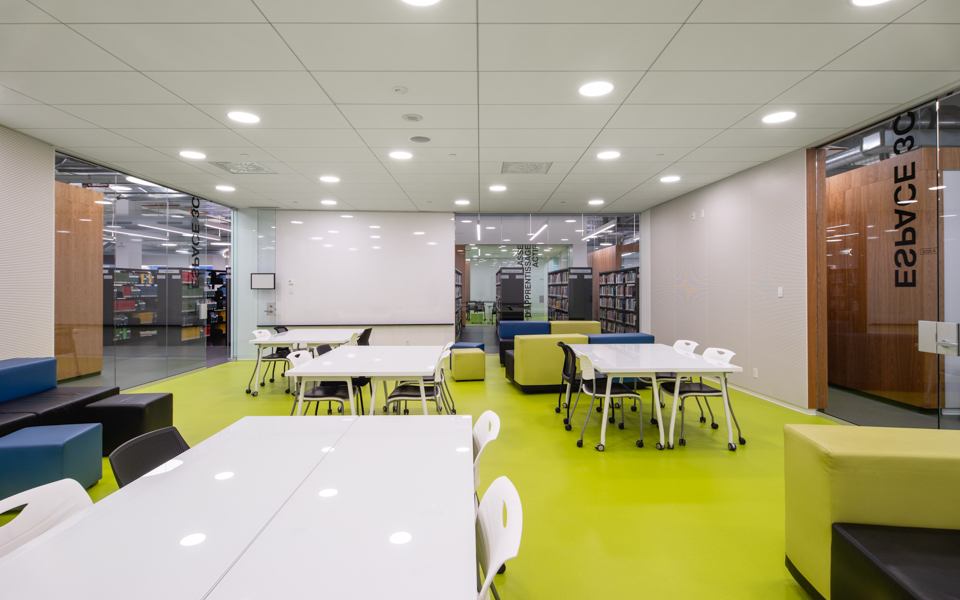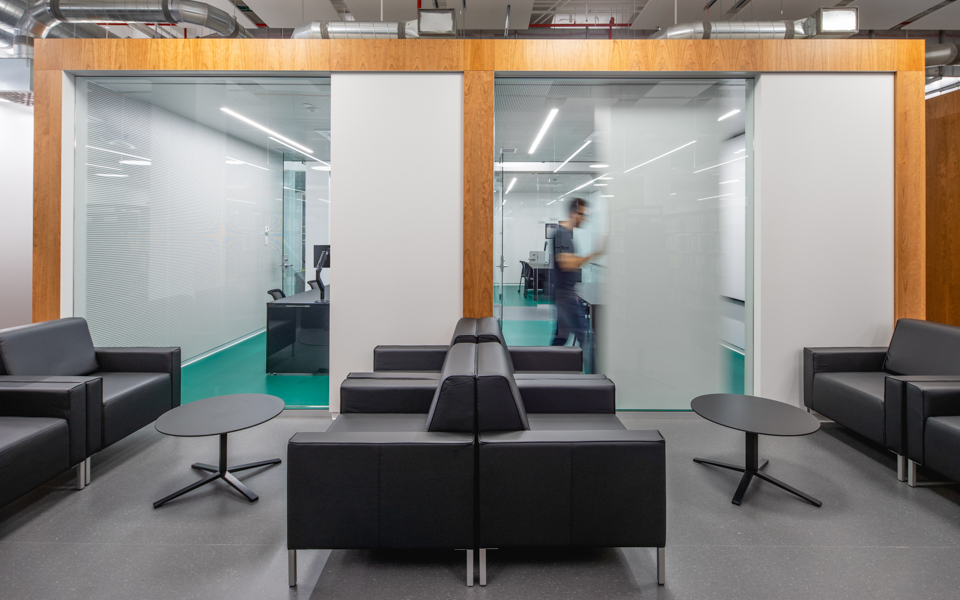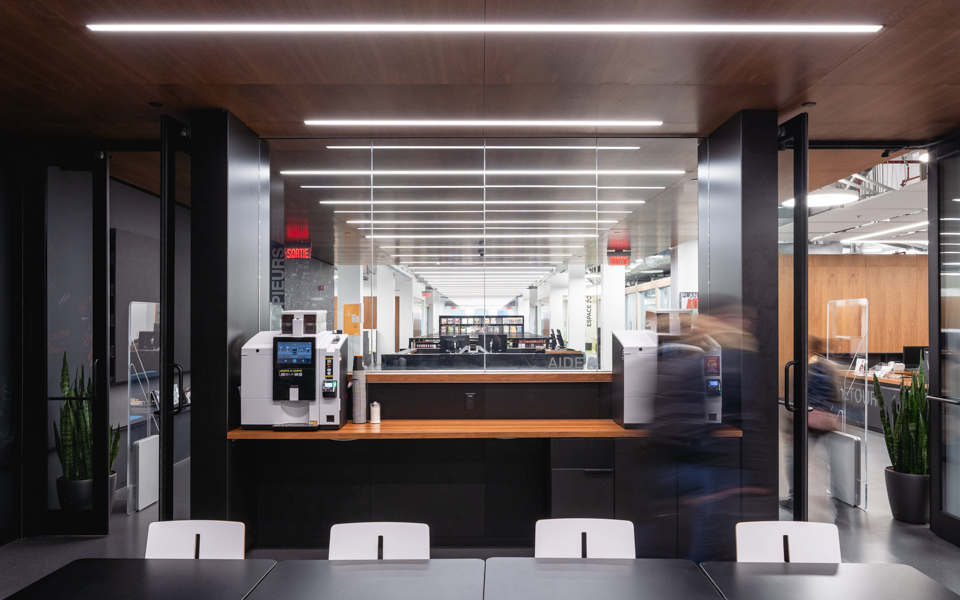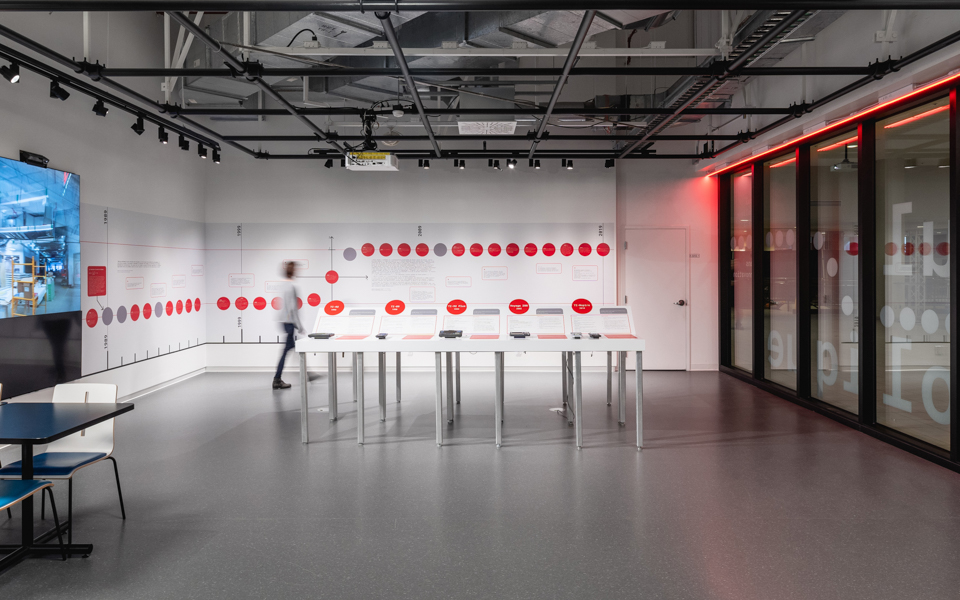 Photographer
Raphaël Thibodeau