A Unique Concept for Dairy Farmers of Canada's (DFC) National Headquarters
By design firm 4té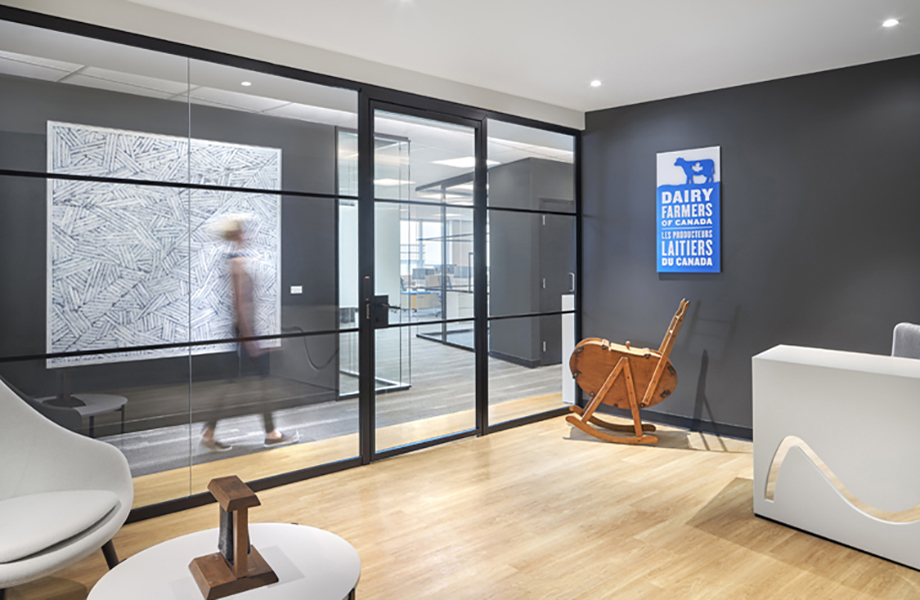 Design firm 4té had the pleasure of designing the Dairy Farmers of Canada (DFC) head office. This 6,000 sq. ft. space in Ottawa, Ontario, is located in a downtown core office tower with very interesting design potential.
The reception area was the project's focal point, given that it creates the first impression for visitors and welcomes the organization's employees every day. Designers Ally Darling-Beaudoin and Tzoofit Hammer developed a unique concept that captures the essence of the project. Together, natural warm woods, greenery, and contrasting black metal detailing act as a counterpoint to the blue of the DFC brand and connect the "workplace" to the "work field."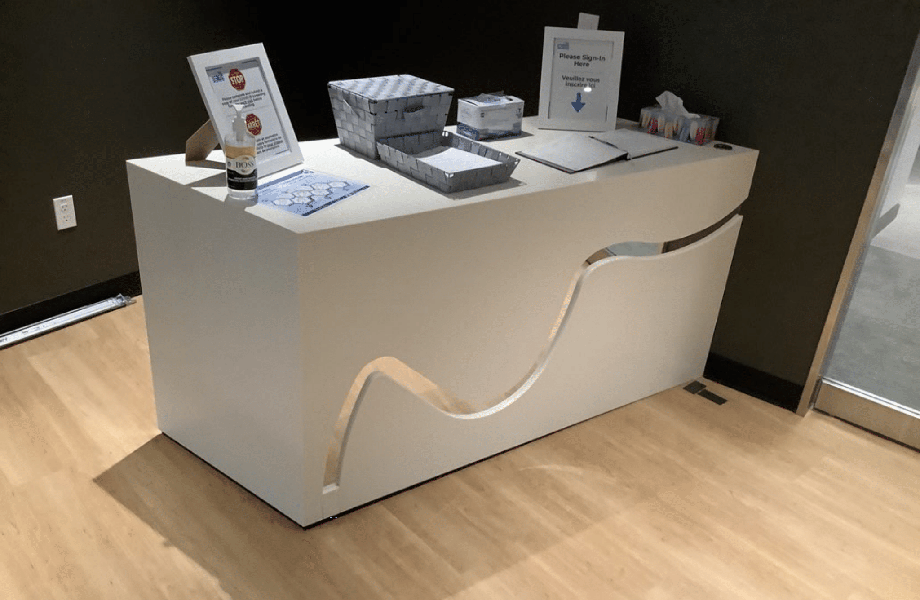 The reception desk itself serves as a checkpoint and is an integral, high-visibility piece. The intent was to design a structure that emerges from the floor and features strong yet softer lines, complemented by rich and consistent colouring using 103 Frost Everform™ Solid Surface. An inlaid DecoMetal® M2021 – Mirror Aluminum metal laminate adds a shimmering effect and movement to the piece, drawing the visitor's eye and symbolizing the living nature of dairy products.

The design challenge for the reception area was to incorporate the concept's characteristics without juvenilizing the space so that it continues to reflect the organization's history and heritage. Thanks to high-quality materials and carefully curated details, the space embodies professionalism without jeopardizing the Dairy Farmers of Canada's connection.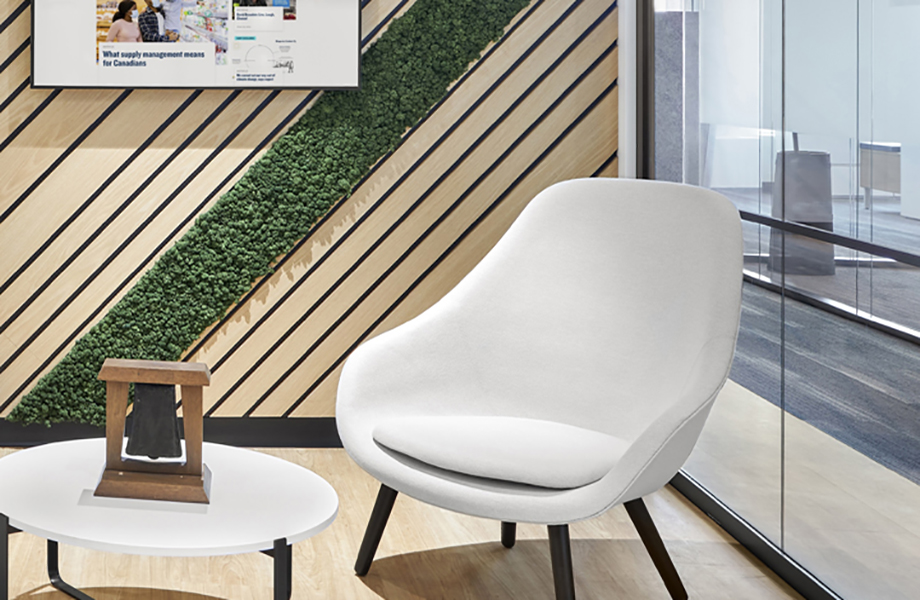 Formica® products were also used for the wall slats in the head office common areas (Formica® laminate, 118 Finnish Oak), as well as the kitchen countertops (Everform™ Solid Surface 103 – Frost).

Everform™ Solid Surface was used for the reception desk and kitchen counters since its high durability makes it a perfect surface for high traffic areas.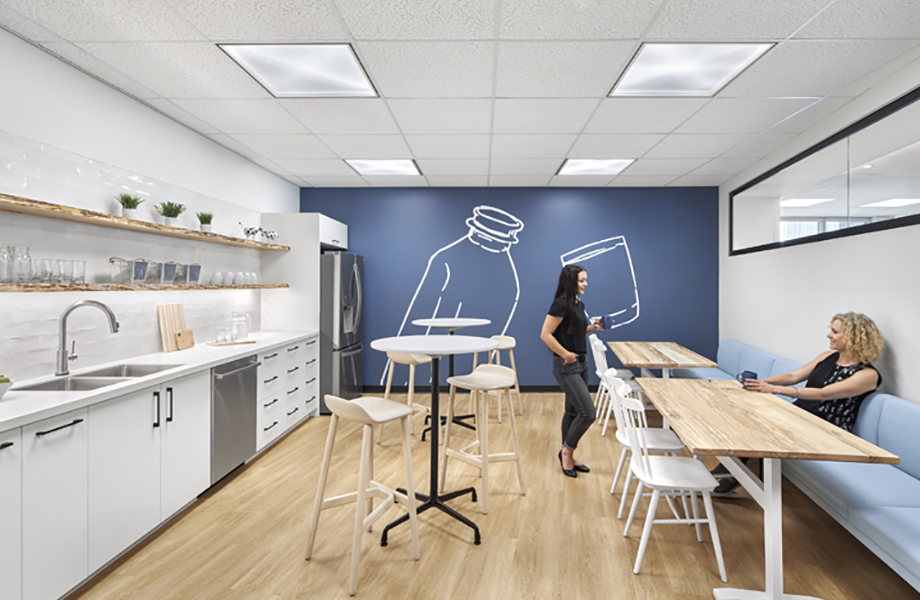 "We really enjoyed the process of working with Formica on this project. Our coordination efforts with Formica staff were prompt and efficient. We also really appreciated the variety and choice of Formica products, and we are very happy with the end result," said Ally Darling-Beaudoin.