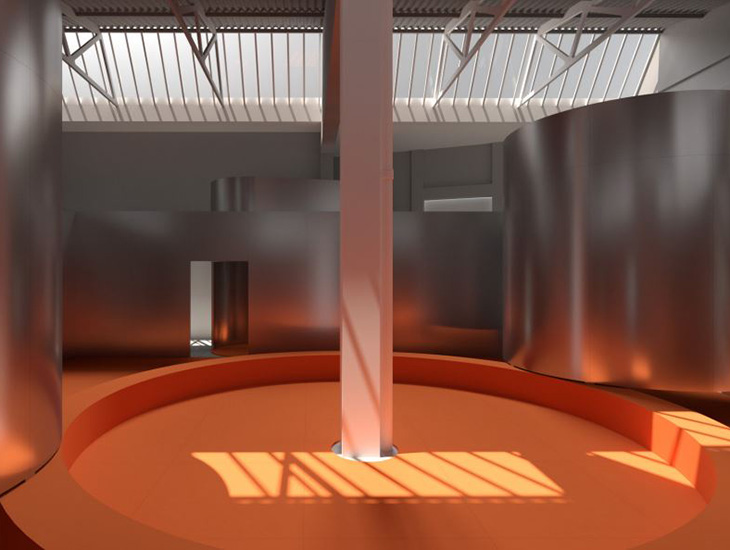 Re-activating existing space
Within the framework of the "New European Bauhaus" initiative for more inclusive, sustainable and enriching living opportunities, the campaign seeks to question the ability of both public and private collective spaces. It also questions the ability to adapt to a changing society, and contribute to a new common sense of space, therefore creating a collective sense of belonging.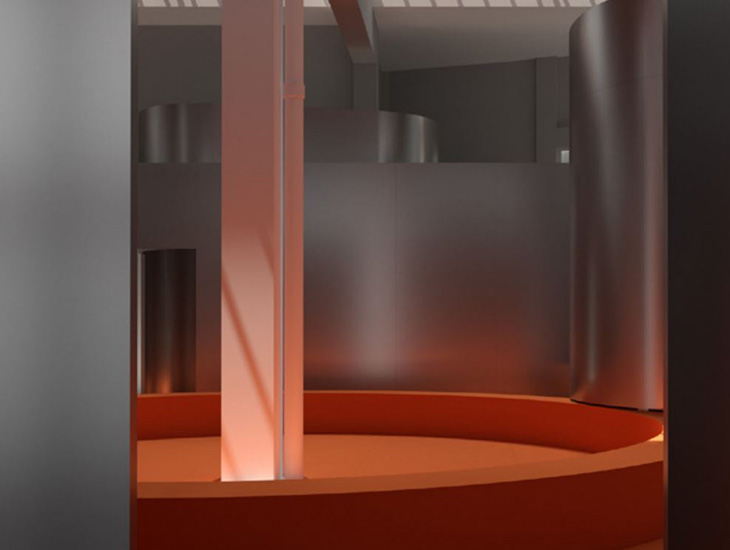 Stage for action
The project is an ephemeral architectural intervention that reactivates one of the warehouses within the Nau Bostik complex through a de-capitalised, de-hierarchised, and inclusive space for collectivity. The reactivation is carried out through a sequence of spaces in which coexistence is prioritised, evoking a new sense of collective domesticity.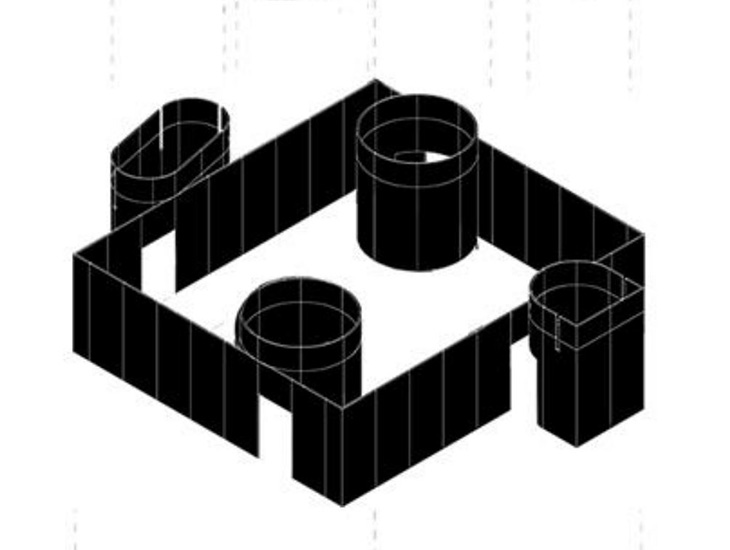 Architecture as a communication tool
As the project is made entirely out of Formica® Laminate, many studies were developed prior to the final results to explore the technical capacity and sustainability of Formica Group's products. Creating panels that are the full size of the Formica laminate helped in ease of construction and less material waste.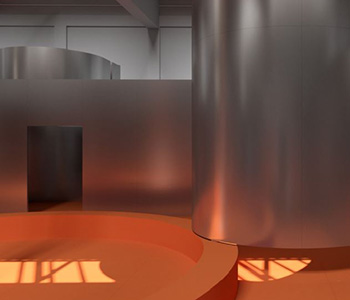 Experience
The central room invites collective gathering, the large circular bench provides opportunities for open discussion, presentation, and a place to rest. Placed in the centre of the site, each part of this bench is movable, in order to create a dynamic, collective space. The bench touches the two interior collective rooms, creating a physical connection between all intimate collective spaces of the intervention.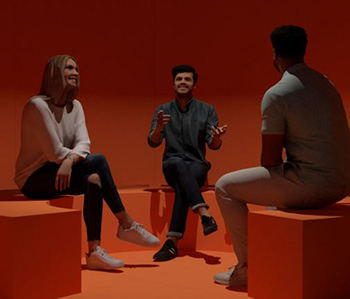 Domesticity
The rooms for collective domesticity are both located inside the perimeter. The rooms include tables and chairs, for people to gather, converse and learn more about Formica Group's products. To react and respond to the perimeter, the table's connecting chairs are combined to form a single cylinder. The goal of these spaces is to harness the community and elevate conversation and community building.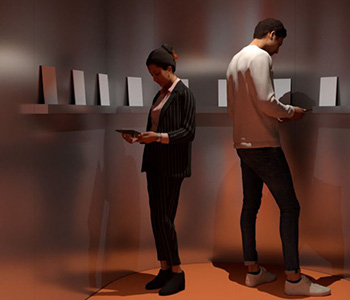 Learning
Located near the entrance to introduce visitors to the space, the booklet room showcases pamphlets designed by our students that features our design processes, images, and project background. The projection room features visual media and audio related to our design process at corresponding schools and our partnership with Formica Group. The tiered seat aims to optimise the space and viewing experience.