Le restaurant Humble Pizza par Child Studio
Le stratifié Formica® crée un décor inspiré des années 1950, délicieusement rétro, dans un restaurant de la très prisée rue King's Road. Humble Pizza est une pizzéria végane qui a su trouver sa place dans le quartier de Chelsea, où se côtoient les plus grandes enseignes de la mode britannique. Les lieux revêtent une teinte rose claire et douce pouvant séduire toutes les sensibilités.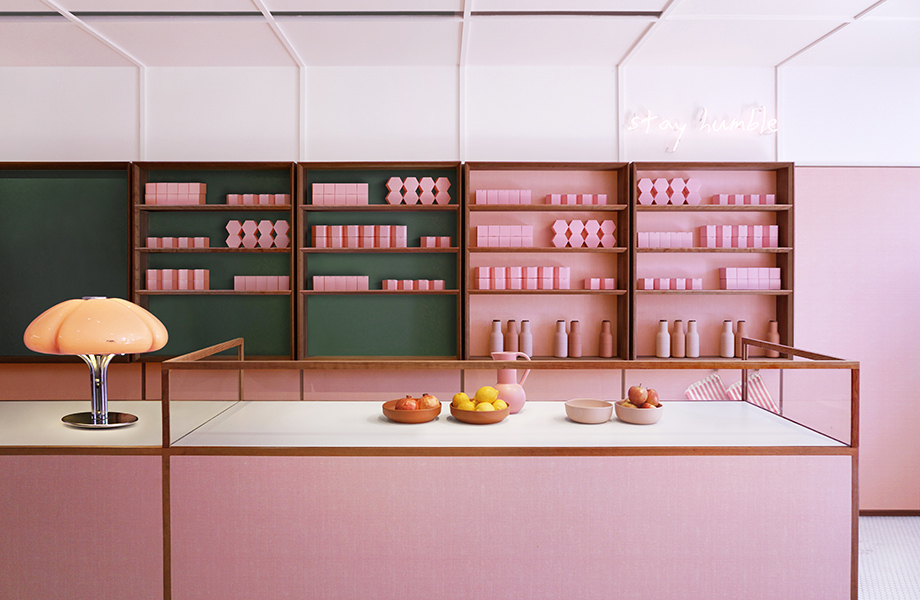 The interiors have been designed by London-based Child Studio, emulating the vintage aesthetic of workmen's cafés that served up modest food and drink in decades past. The studio used a Formica laminate archive pattern from the 50s, which is subtle and linen-like. When this pattern executed in the dusky pink it looks fresh and up-to-date.
These panels of charming pink Formica laminate are framed with cherry wood, and the material has also been used to cover the tops of the dining tables and service desk. The pink has been colour matched across other materials such as the seating banquette bringing in textural contrast. Gleaming white tile floors and forest-green accent walls provide contrast, while sight lines into the kitchen have been deliberately carved out.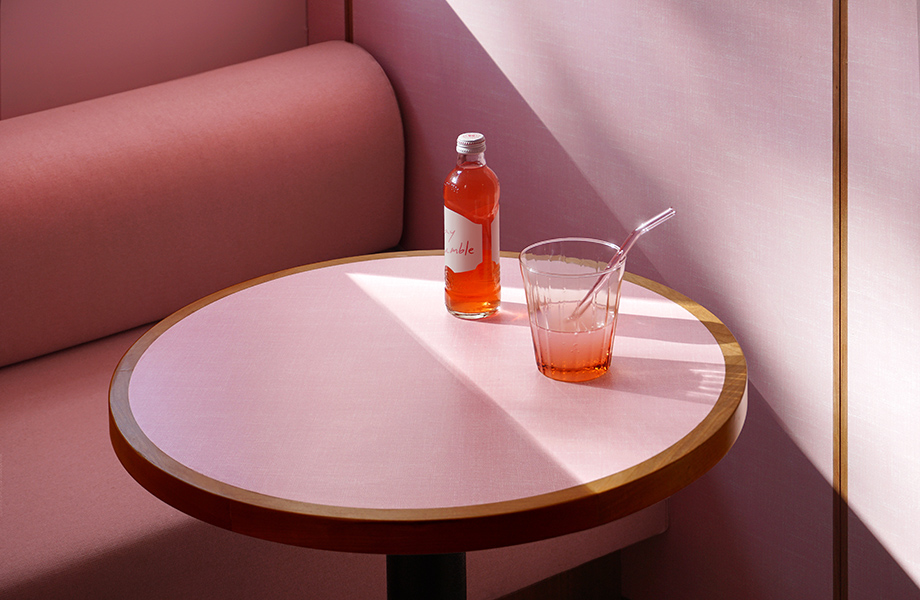 Across the walls, pink broadsheet newspapers hang casually, and a scattering of pink ornaments decorate the shelves. Small, simple lighting coupled with a punchy neon text sign complete the space; outside, mellow pink extends to the front façade of the business.
According to Child Studio, the inspiration for the design came from Italian families who established pared-back modernist coffee bars in the West End – some of which still exist today. Little did Londoners know at the time that this was the beginning of 'café culture' in the UK with King's Road at the centre of the buzz, attracting writers, musicians and artists from all backgrounds.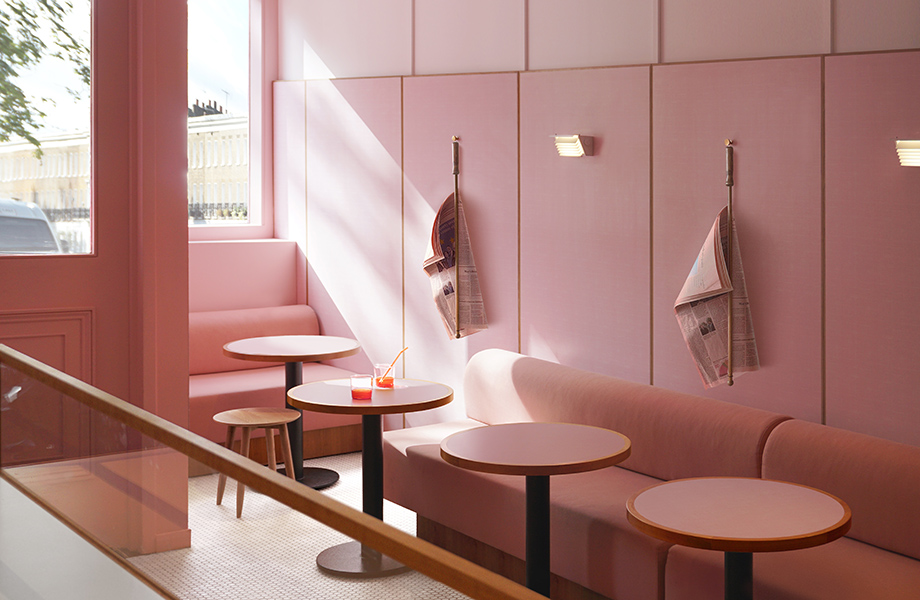 Nina Bailey, UK Design Manager at Formica Group, said: 'This is both a whimsical and refined use of Formica laminate – a successful expression of calming ambience combined with sophisticated textual interplay. The use of a statement colour and clear design aesthetic powerfully position the Humble Pizza brand. It's a beautifully photogenic design scheme that will inspire diners to hurry online and share their pink moment!'

She continues "The use of a single tone in multiple materials is effective with the soft pink gives a calming ambience. The designers have brought in cherry wood as well forest green and white accents. This combination stops the scheme being sickly and makes it gender neutral."
Humble Pizza is on 342 King's Road, Chelsea, and is open 12-10pm daily.