Formica For More, Formica For Me Big Launch in Bangkok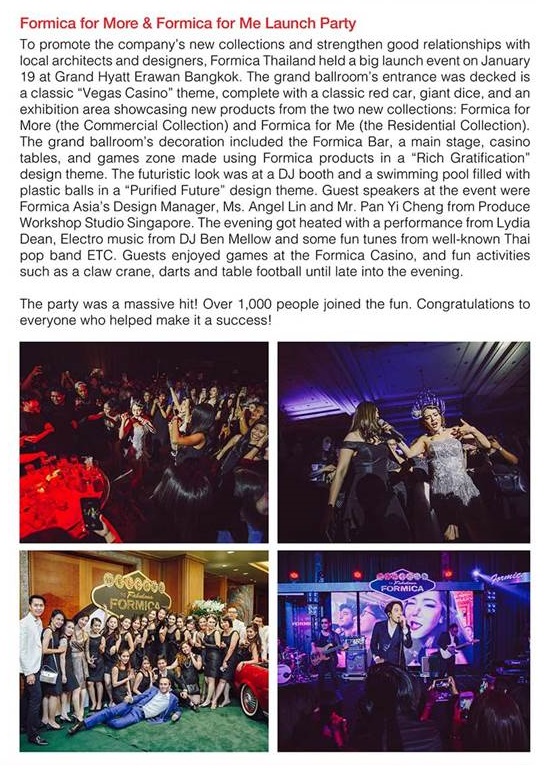 About Formica Group
Formica Group globally leads the industry in the design, manufacture and distribution of innovative surfacing products for commercial and residential applications. Formica®laminate is the 'original' and contains more than one hundred years of invention, innovation and design leadership. For more information about Formica Group, its products, special programs and promotions, visit www.formica.com.
Formica Group is a global group of companies consisting of Formica Canada, Inc., Formica Corporation, Formica de Mexico S.A. de C.V., Formica IKI Oy, Formica Limited, Formica S.A., Formica S.A.S., Formica Taiwan Corporation, Formica (Thailand) Co., Ltd., Formica (Asia) Ltd., and Formica Decorative Materials (China) Co., Ltd. among others.
Please Note: Formica® and the Formica® Anvil Logo are registered trademarks of The Diller Corporation.
© 2020 The Diller Corporation. All Rights Reserved.