Carlo e Camilla in Duomo
Carlo Cracco has chosen Gio Tirotto to interpret the interiors of "Carlo e Camilla in Duomo". So FENIX becomes one of the materials giving life to the new Cracco's restaurant in Milan.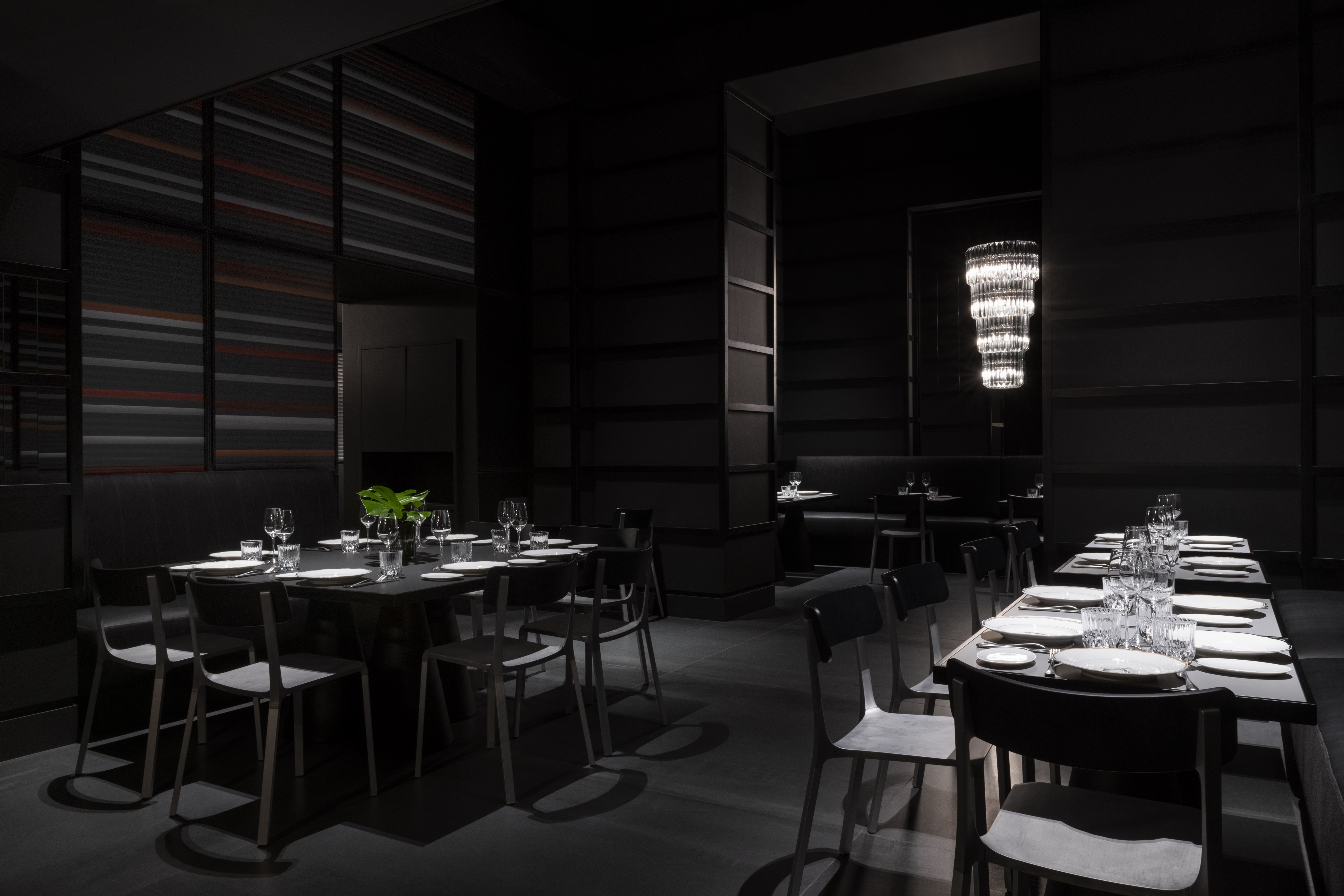 "The inspiration came out of observing and studying the architecture of the via Victor Hugo location itself, where the focal point is crossed by a large staircase which leads down to the sub-basement. This unique and special shape seems to be the perfect container for superimposing the two main concepts that were the guidelines for the design: Milan and the Underground. Milan-Underground is the blend which I have tried to balance using clean lines in the furnishings and clean surfaces in the timeless materials, but also through the graphic and decorative theme suggested by a careful consideration of the colour scheme and lighting," explains Gio Tirotto.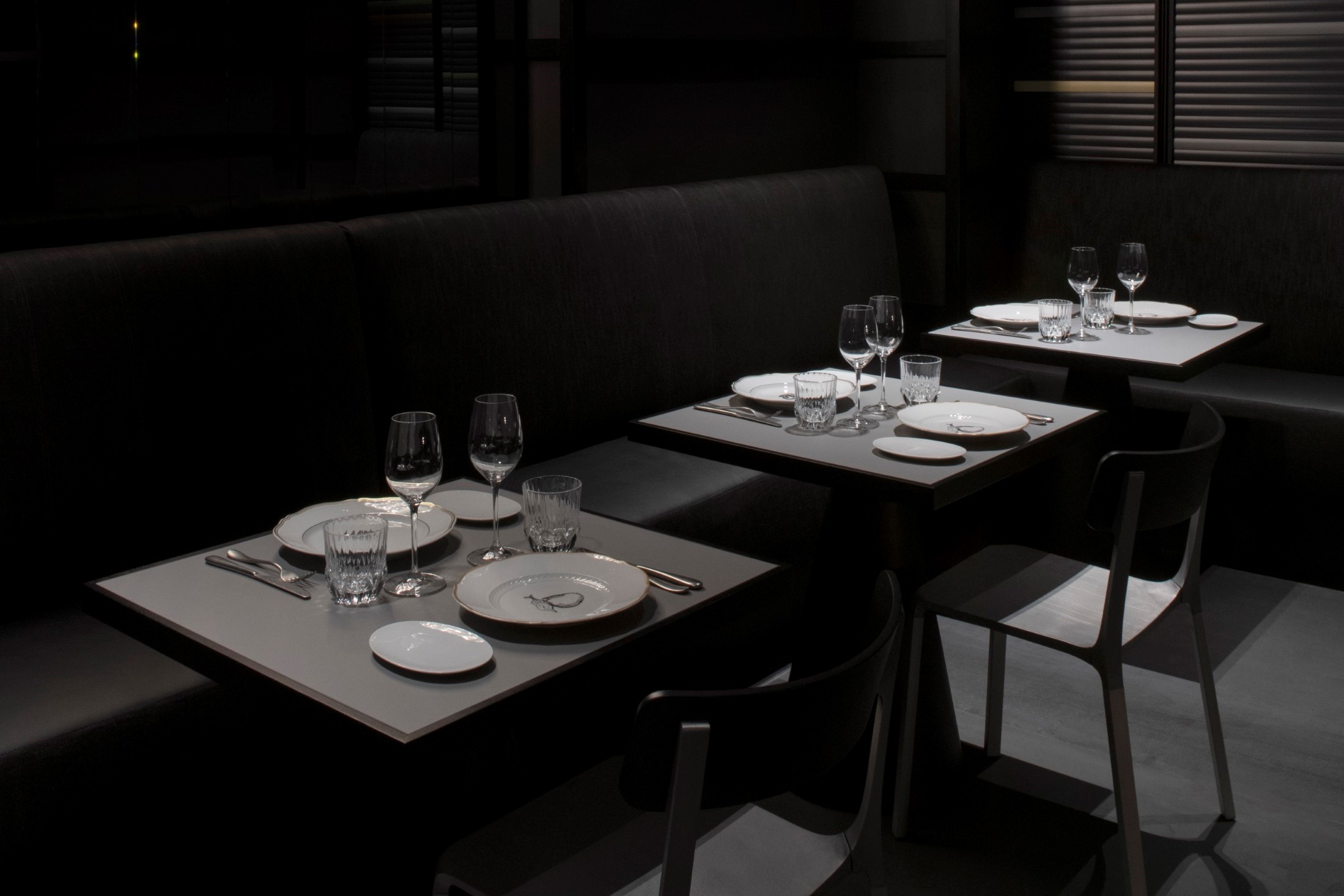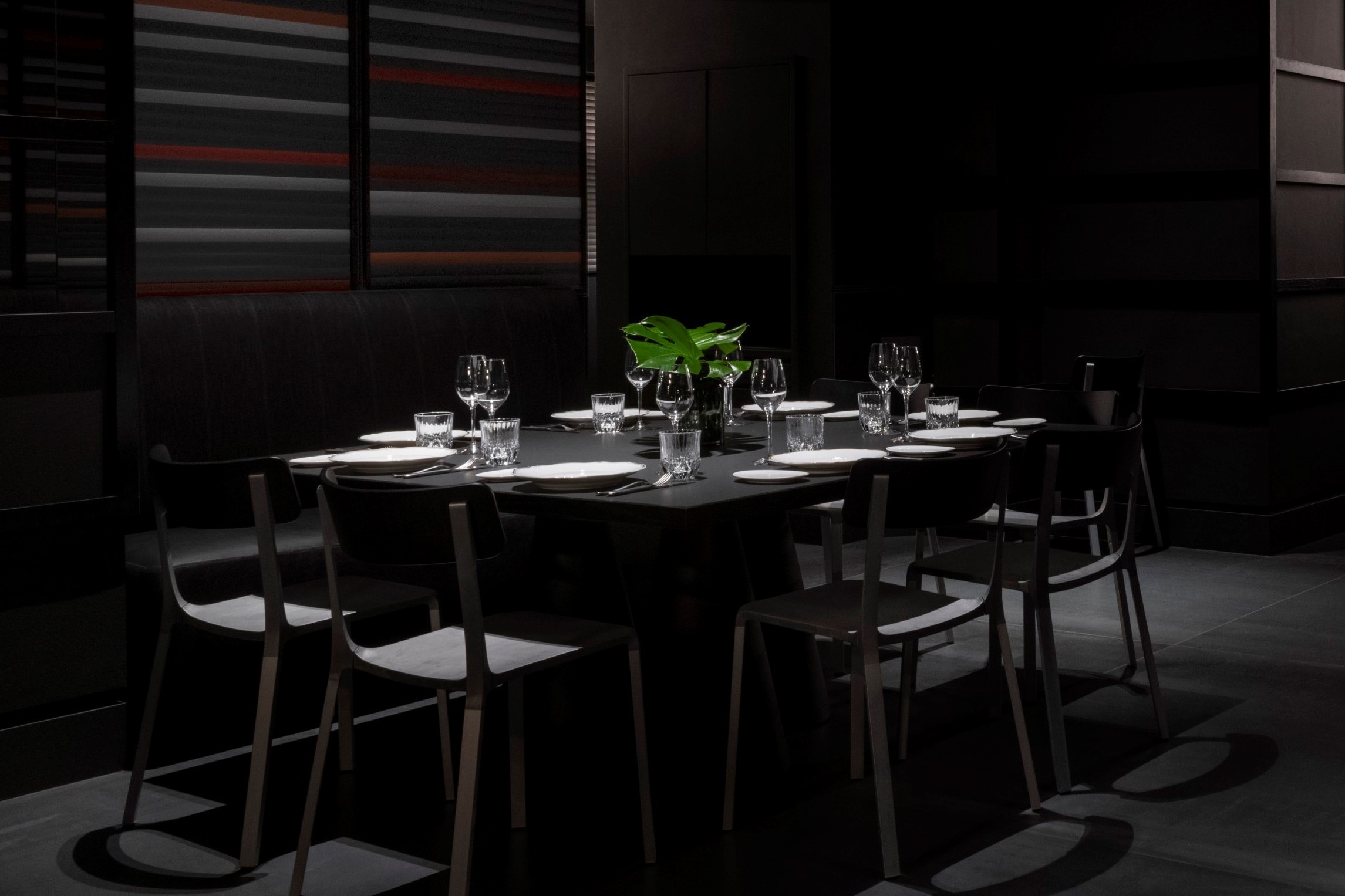 The tables made of FENIX are paired with bench seating upholstered with washed-effect black denim, whilst the chairs are made from specially unpainted aluminium, a conscious choice intended to lend the whole environment a non-conformist and one-of-a-kind vibe.

A long central table made from super-matte material, which immediately conveys the Carlo e Camilla's concept, focused on sharing both the space and the dining experience. The table is characterised by its modularity, which allows for six different configurations. Divided by a delicate black oak spine, the 11-metre tabletop is characterised by the tactility of FENIX NTM® in Grigio Antrim. The material is super-matte, pleasant to the touch and anti-fingerprint.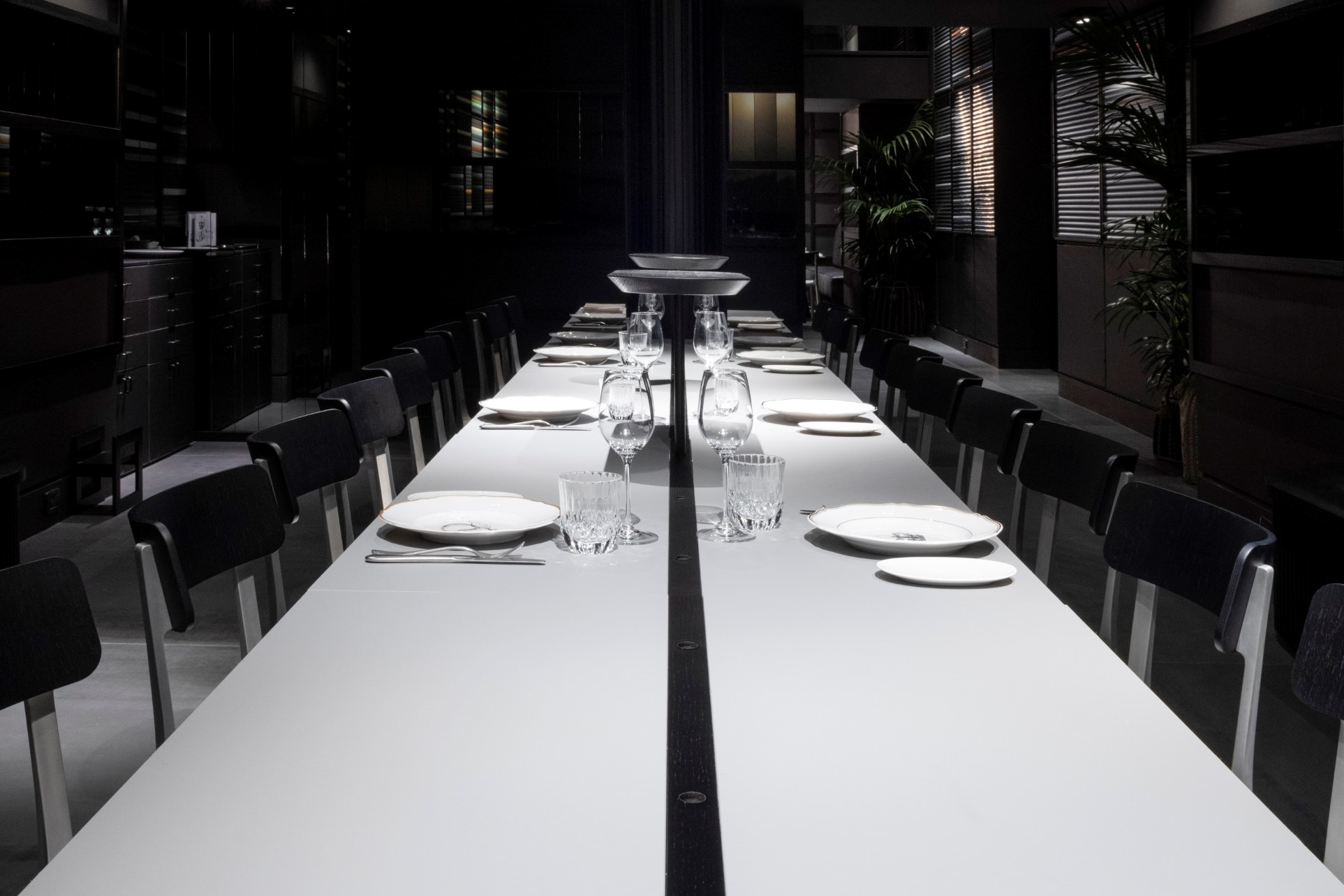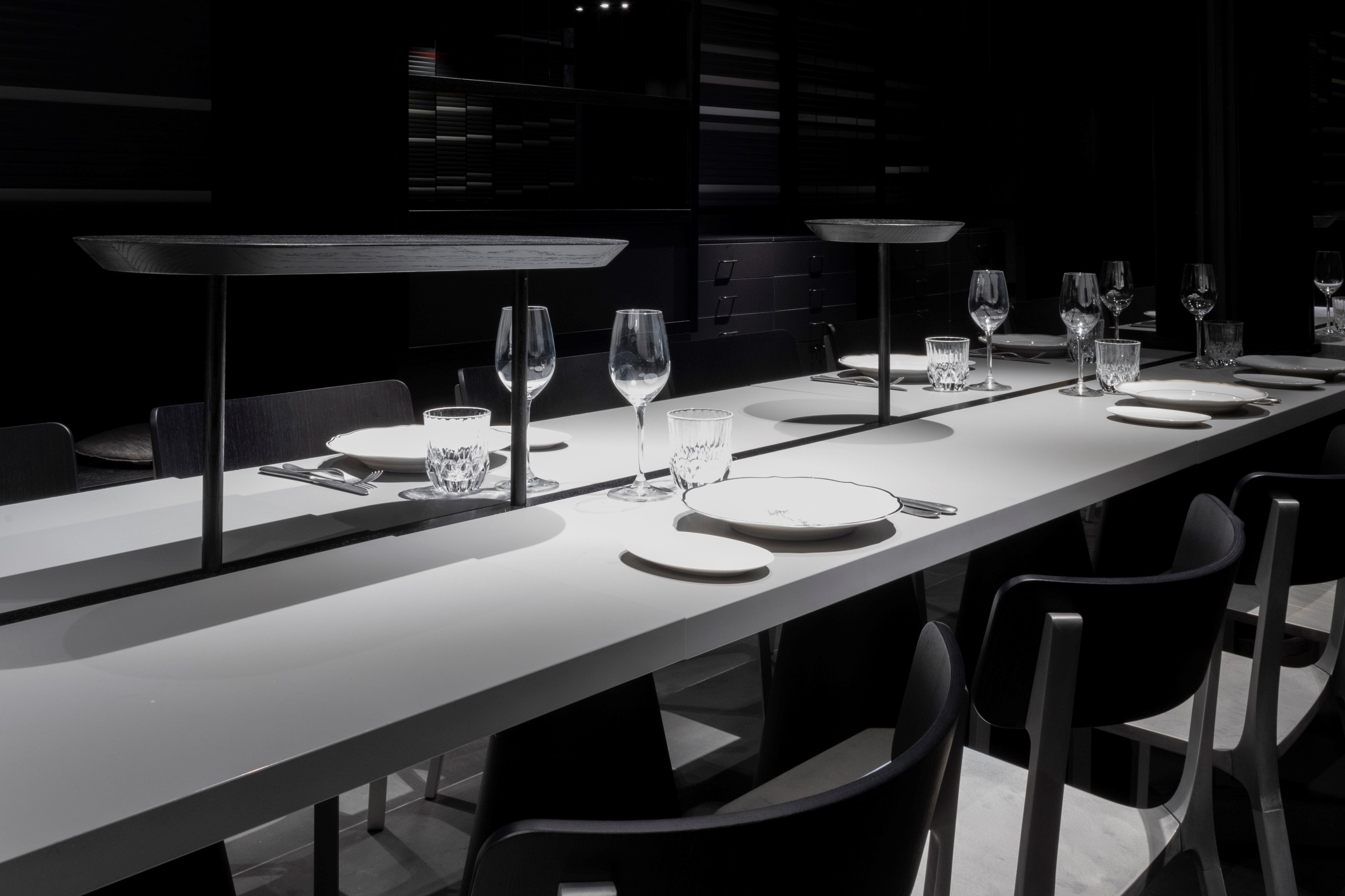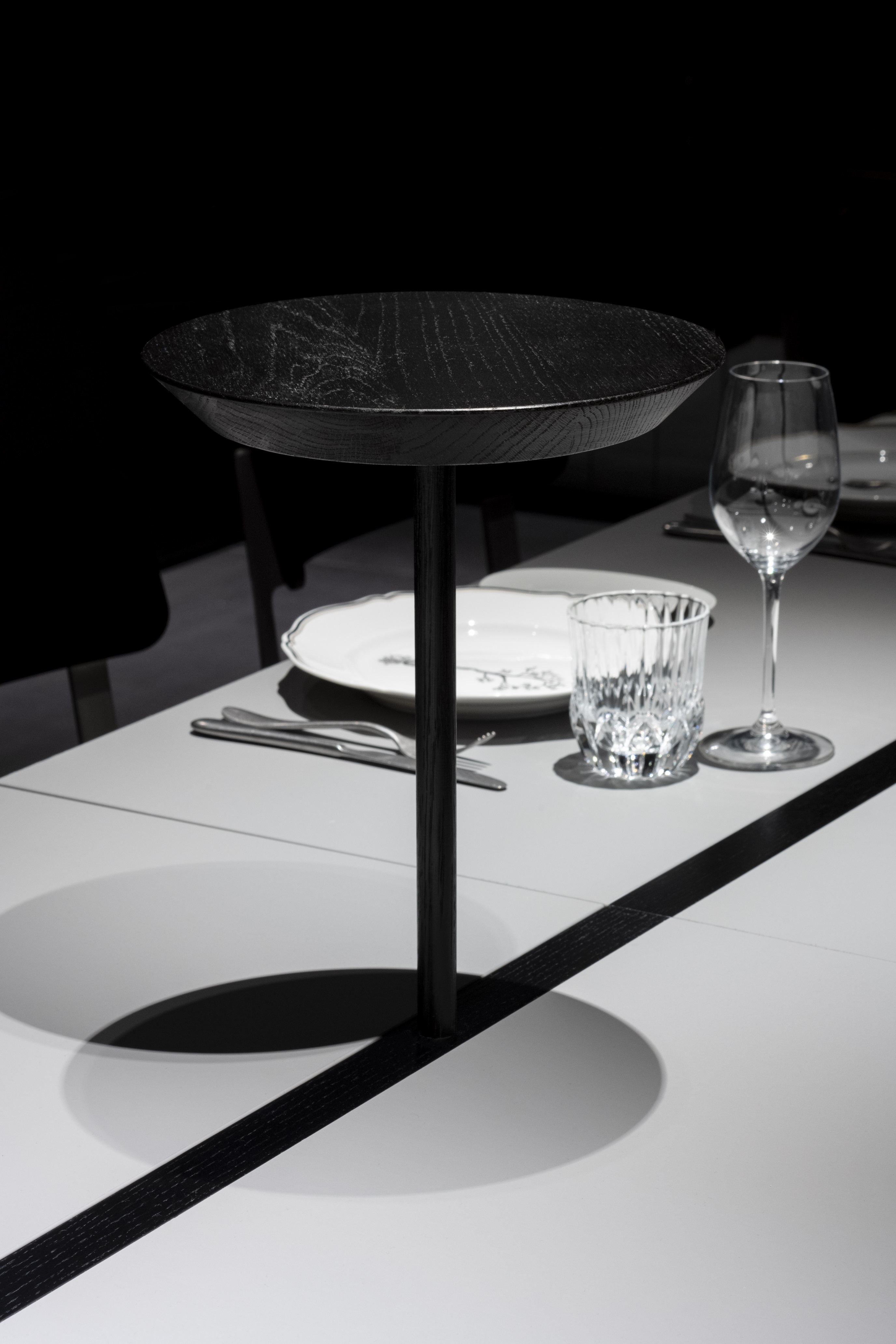 A feature of key importance is the inclusion of works on canvas by the famous writer Eron, considered one of the most talented and skilled Italian figurative artists and modern painters on the international scene. Tirotto worked closely with Eron in the search of the most harmonious colour coordination between his spray paintings on canvas and the modular coverings, which are made from FENIX NTM® in Nero Ingo and serve as a skin for the entire architecture. The matte effect of FENIX provides a frame, enhancing the striking effect of Eron's work.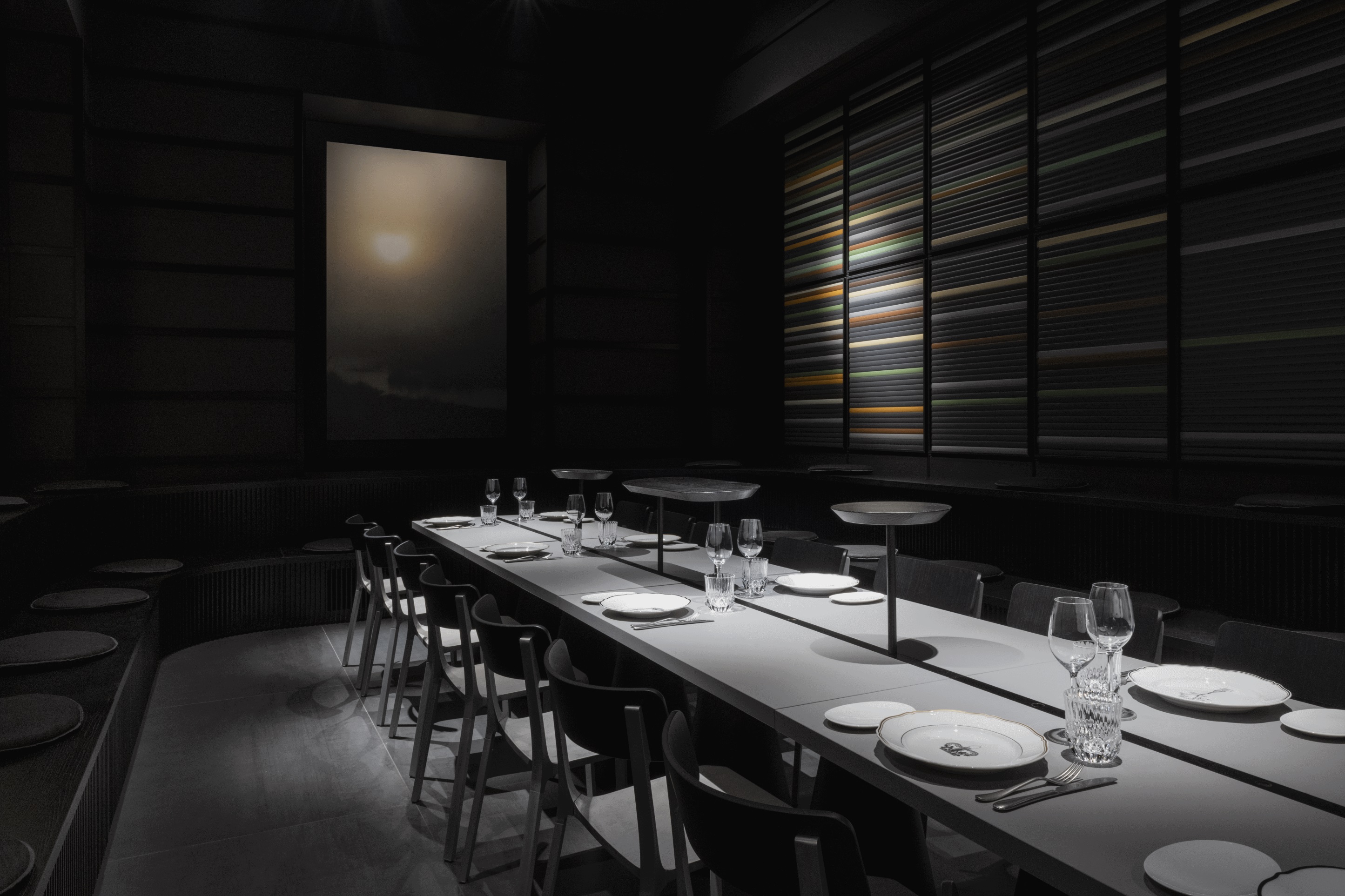 FENIX for Carlo e Camilla in Duomo
Boiserie FENIX NTM® Nero Ingo. Tables in FENIX NTM® Grigio Antrim.

DESIGNER
Gio Tirotto

Read full article here in fenixforinteriors.com.