Formica Thailand Launches Support Local Campaign
Committed to having a positive impact on society and the economy, Formica Thailand cares deeply about sustainability and working to the benefit of all our stakeholders.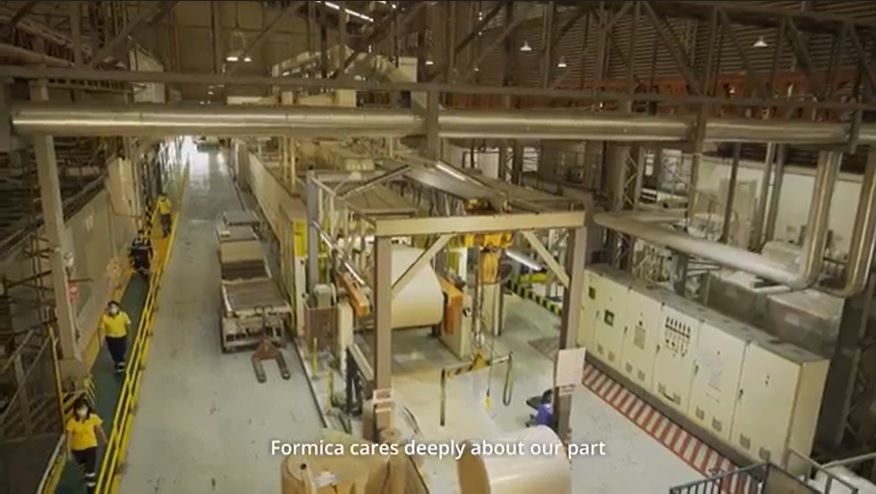 With November bringing the good news that travel restrictions are easing throughout Thailand, and with many businesses starting to resume their 'New Normal' operations, Formica Thailand is delighted to launch our Support Local campaign with a video aiming to boost the country's economy by encouraging Thais to travel in Thailand, eat Thai food, and buy locally-made products. This video also highlights the company's strength of having a factory in Thailand that takes care of about 400 Thai employees.

Watch the full video here.
About Formica Group
Formica Group globally leads the industry in the design, manufacture and distribution of innovative surfacing products for commercial and residential applications. Formica®laminate is the 'original' and contains more than one hundred years of invention, innovation and design leadership. For more information about Formica Group, its products, special programs and promotions, visit www.formica.com.
Formica Group is a global group of companies consisting of Formica Canada, Inc., Formica Corporation, Formica de Mexico S.A. de C.V., Formica IKI Oy, Formica Limited, Formica S.A., Formica S.A.S., Formica Taiwan Corporation, Formica (Thailand) Co., Ltd., Formica (Asia) Ltd., and Formica Decorative Materials (China) Co., Ltd. among others.
Please Note: Formica® and the Formica® Anvil Logo are registered trademarks of The Diller Corporation.
© 2020 The Diller Corporation. All Rights Reserved.